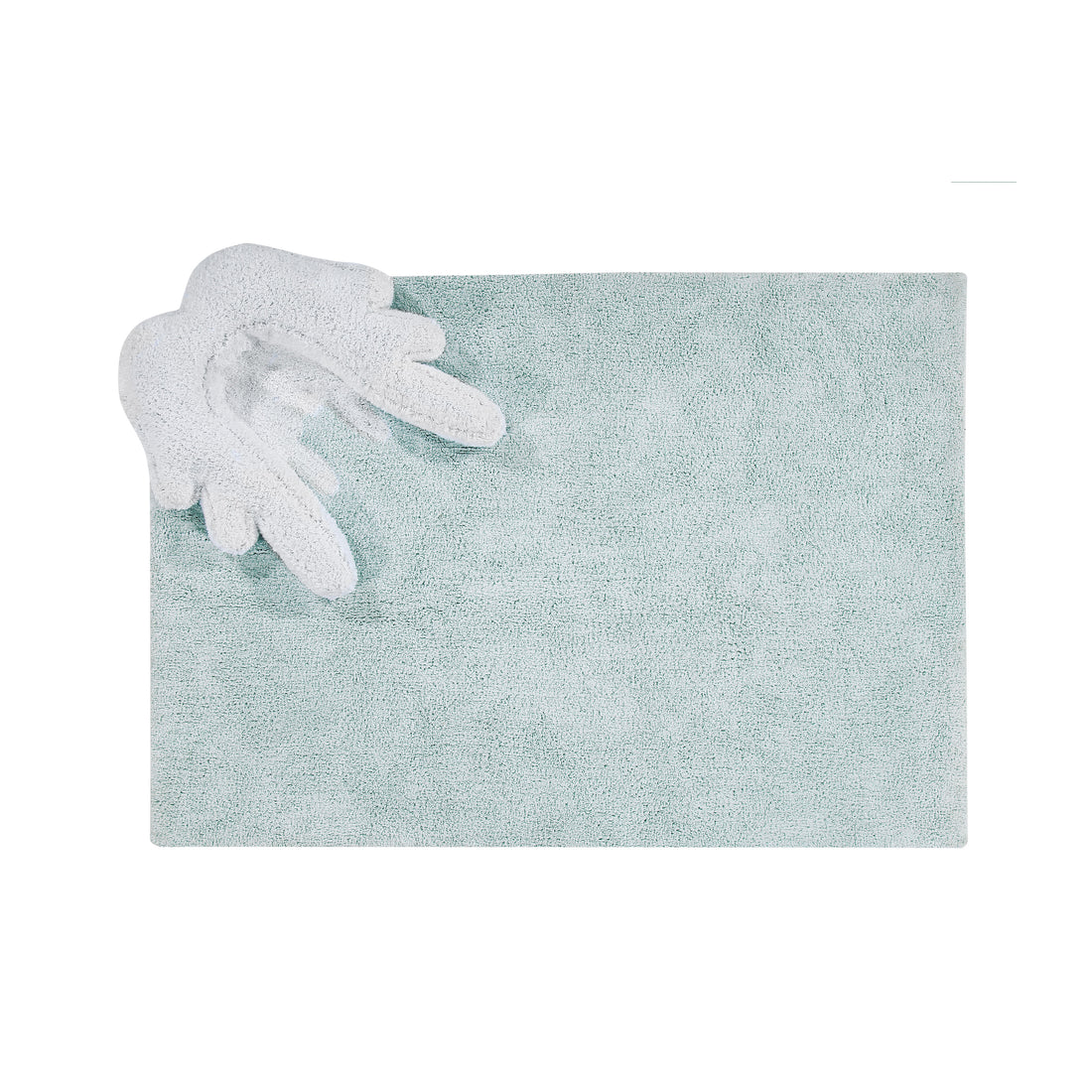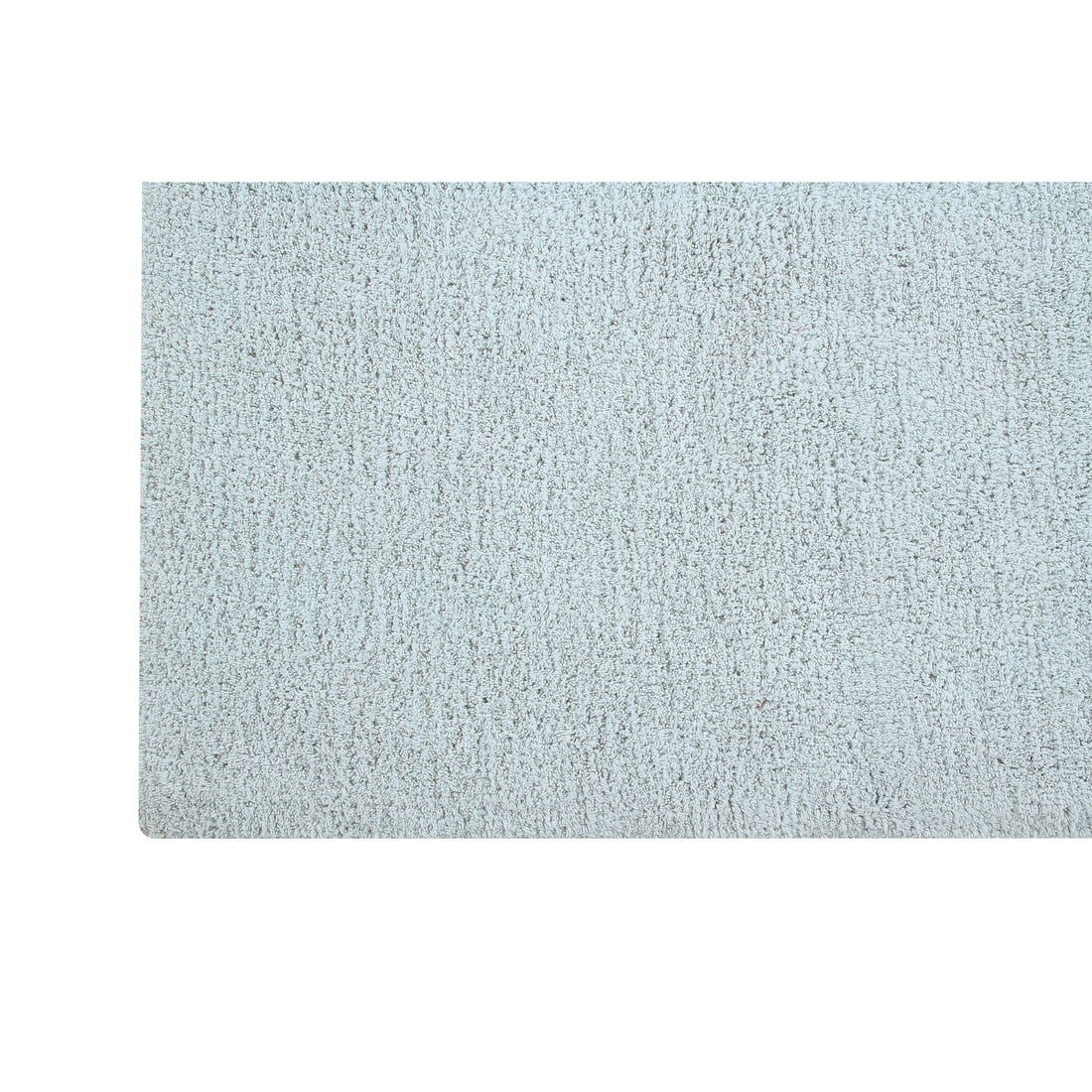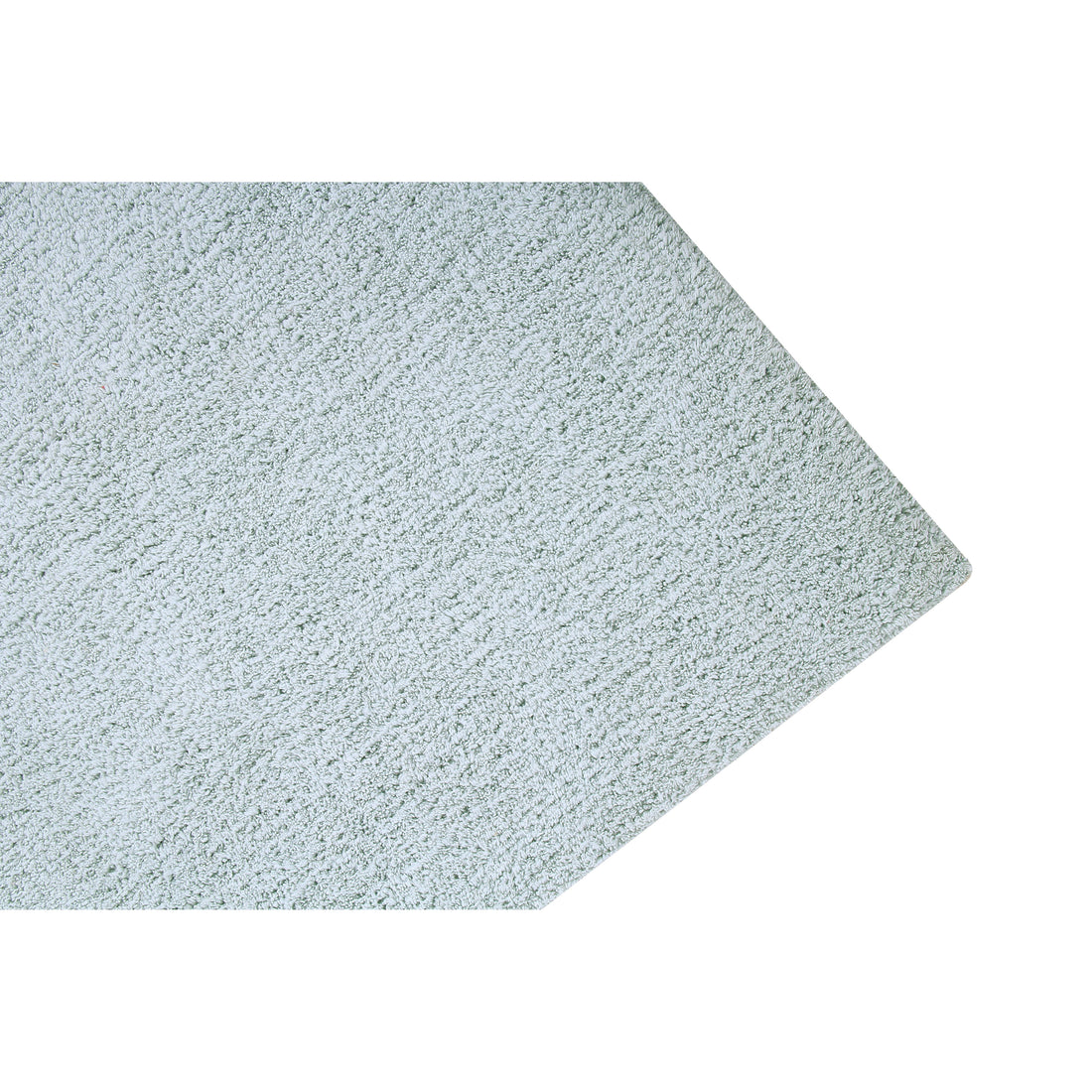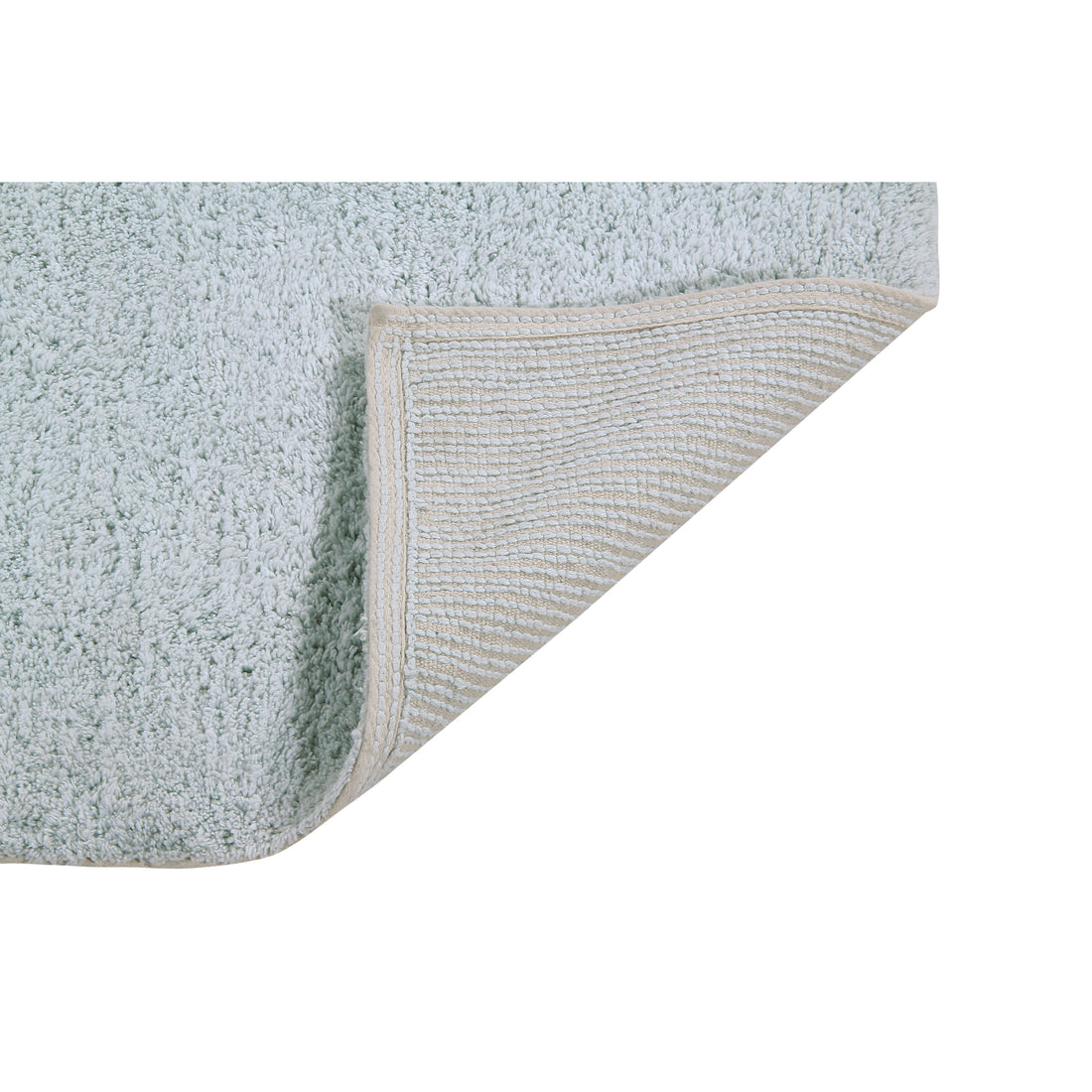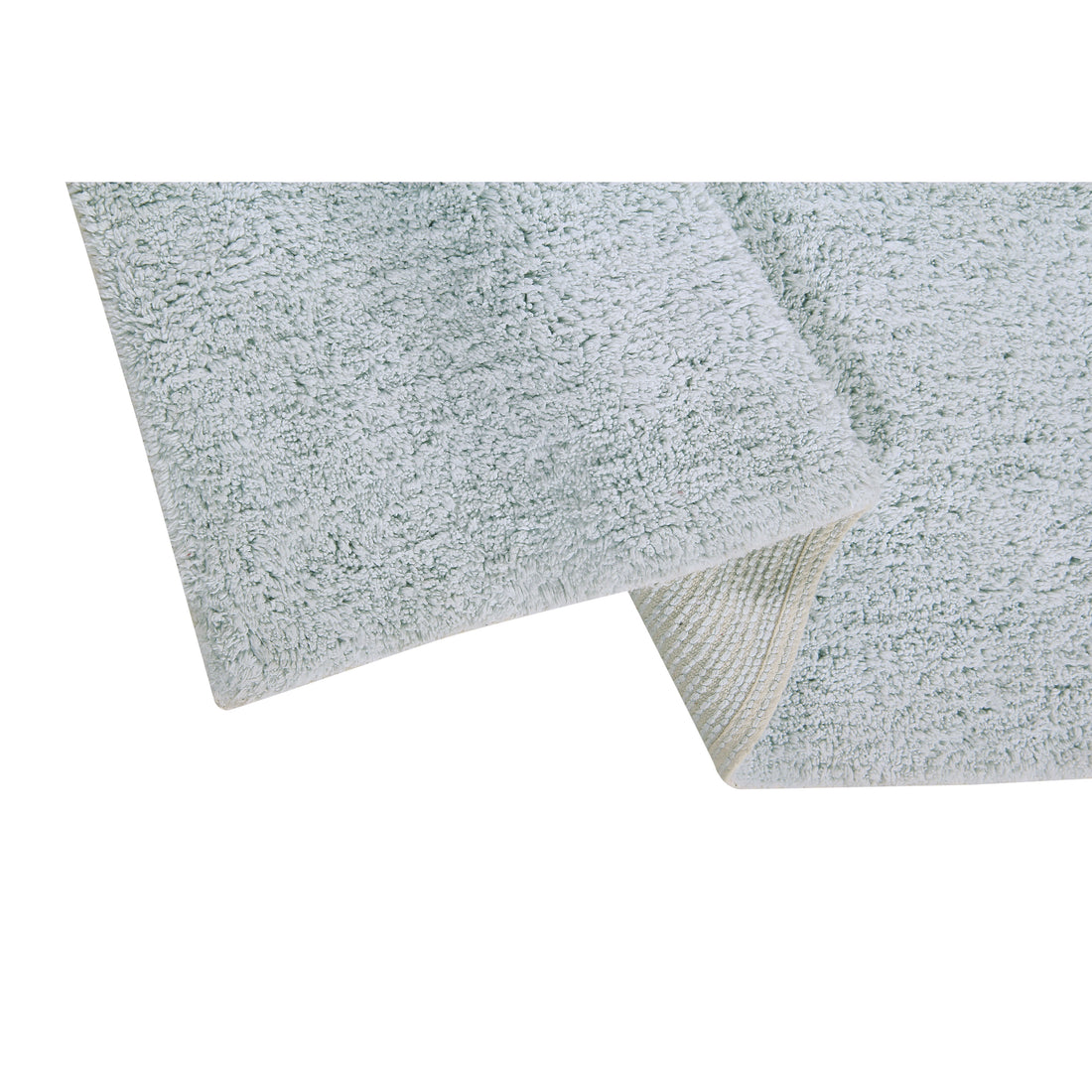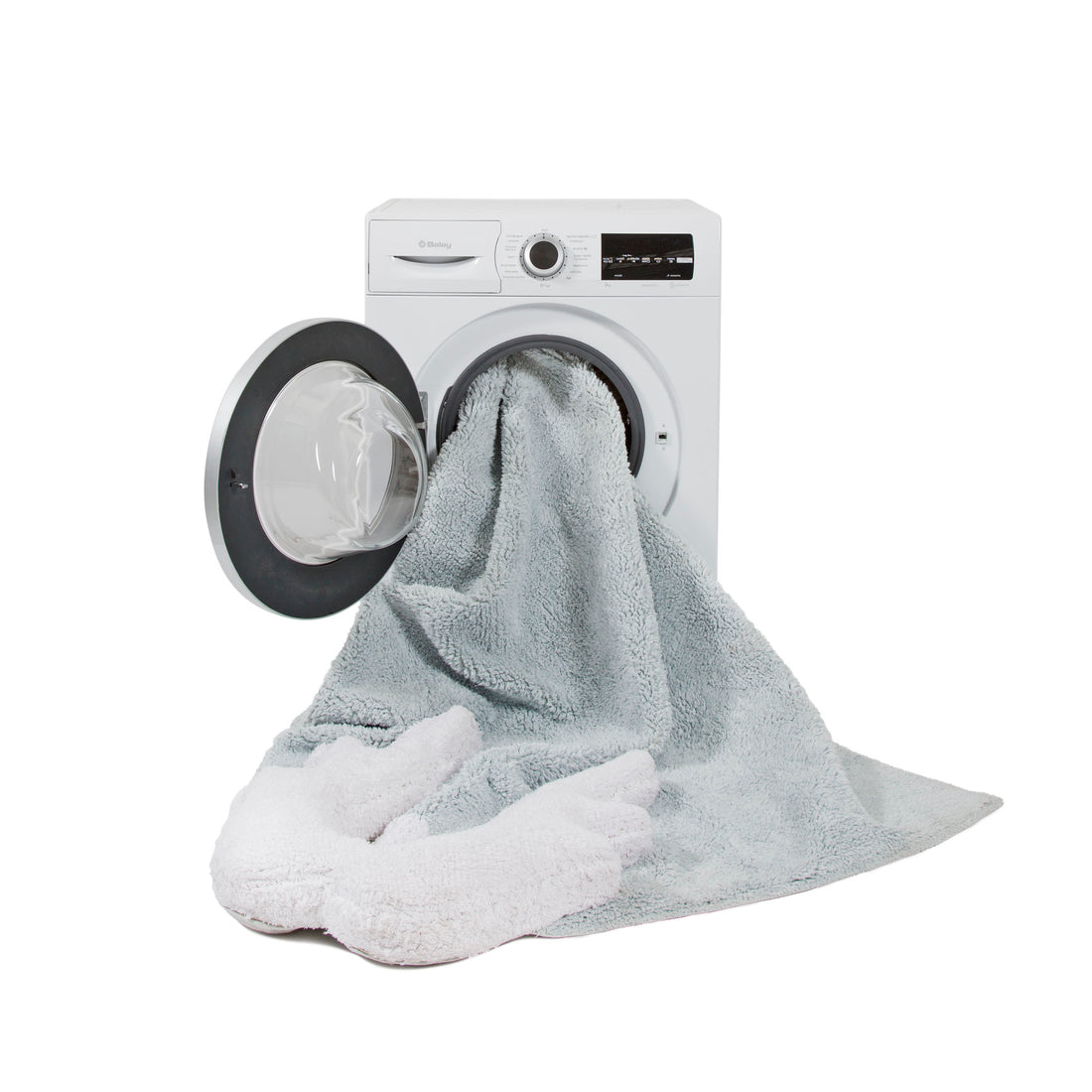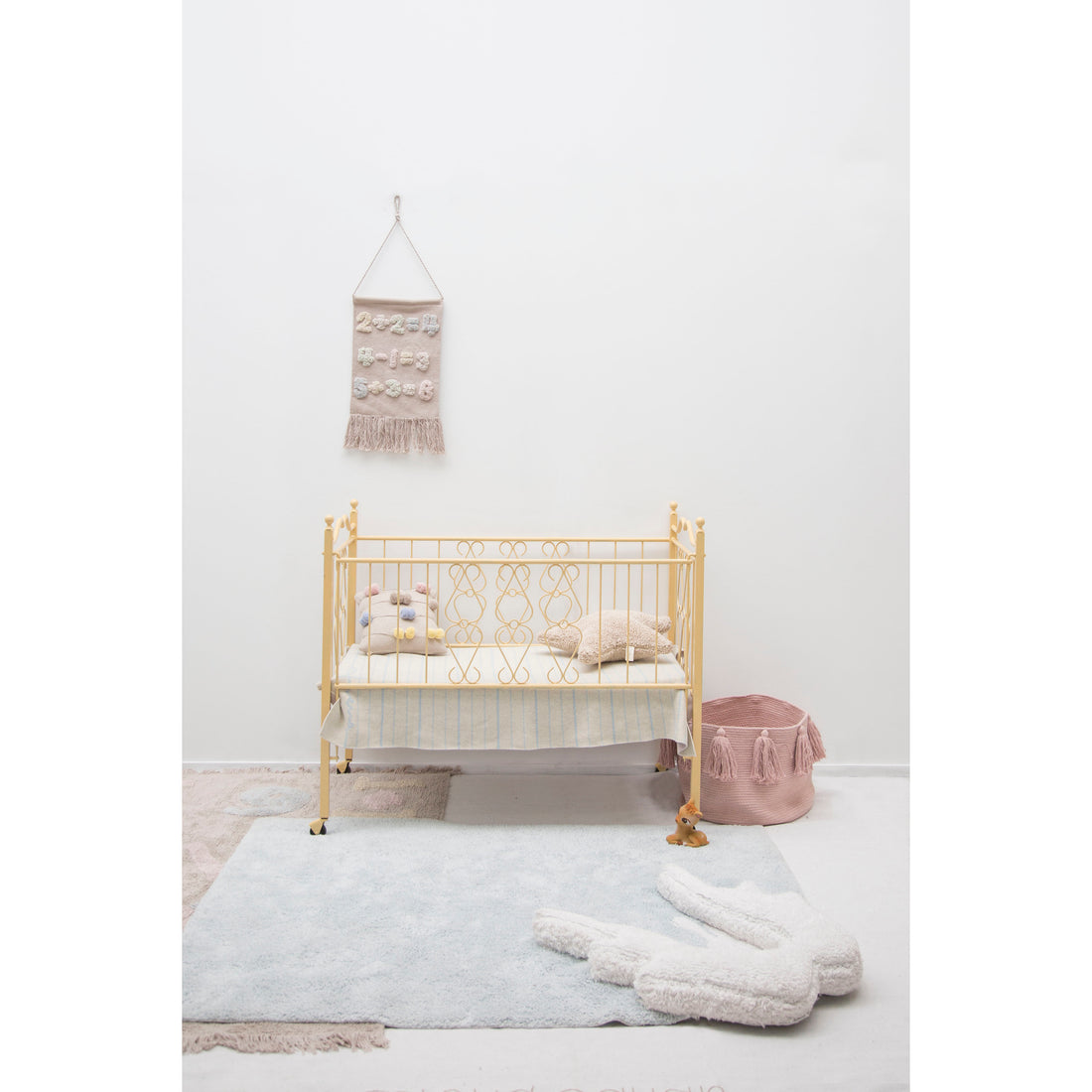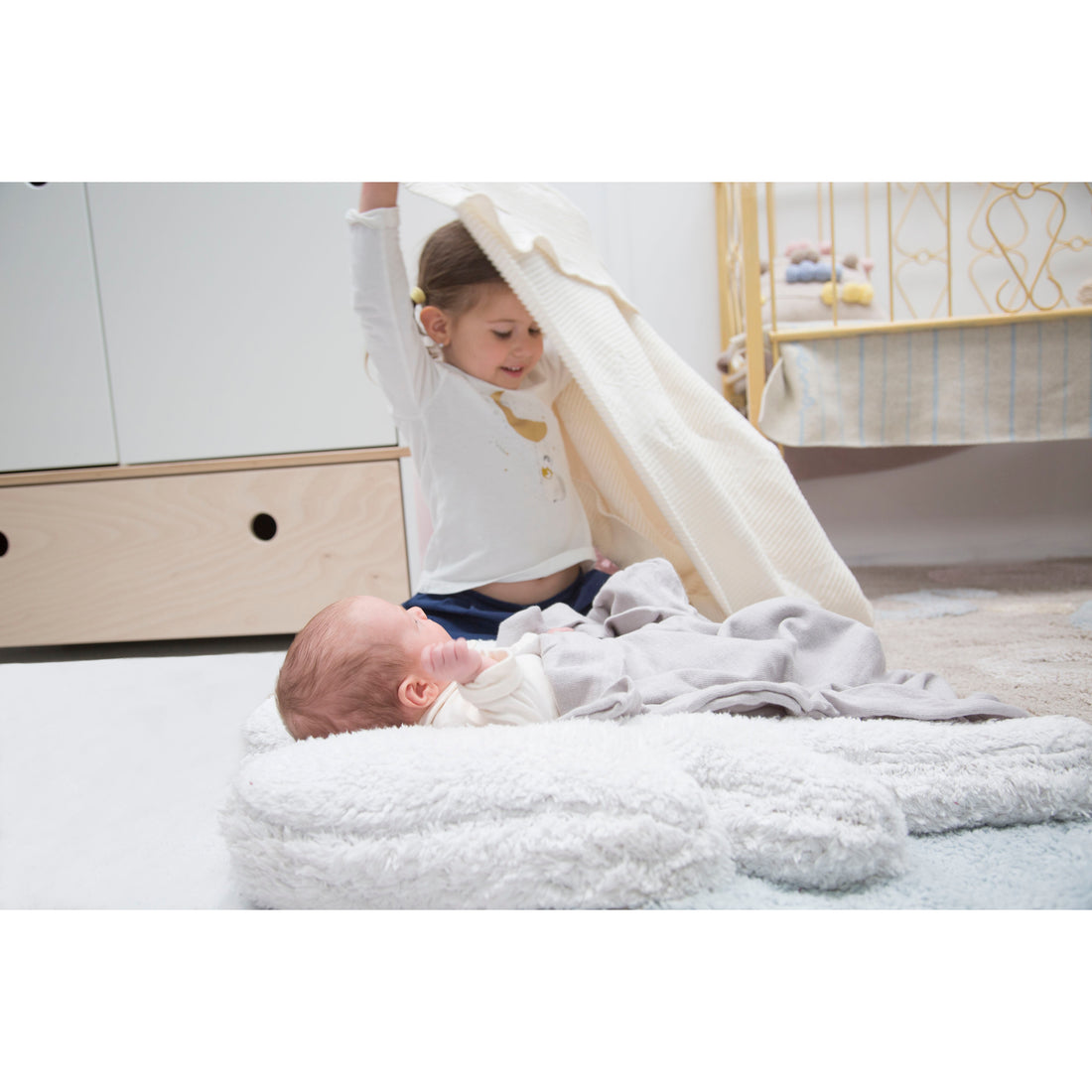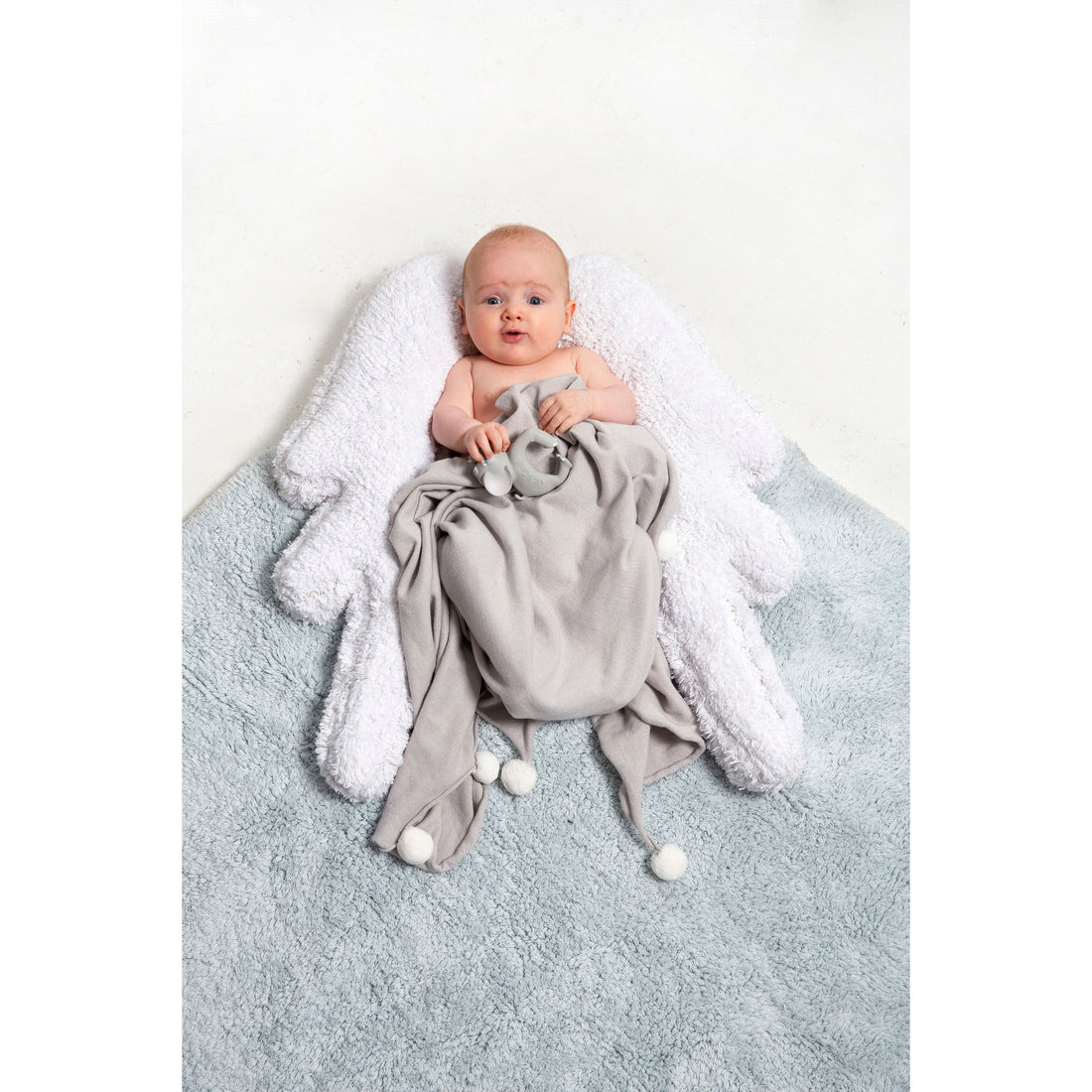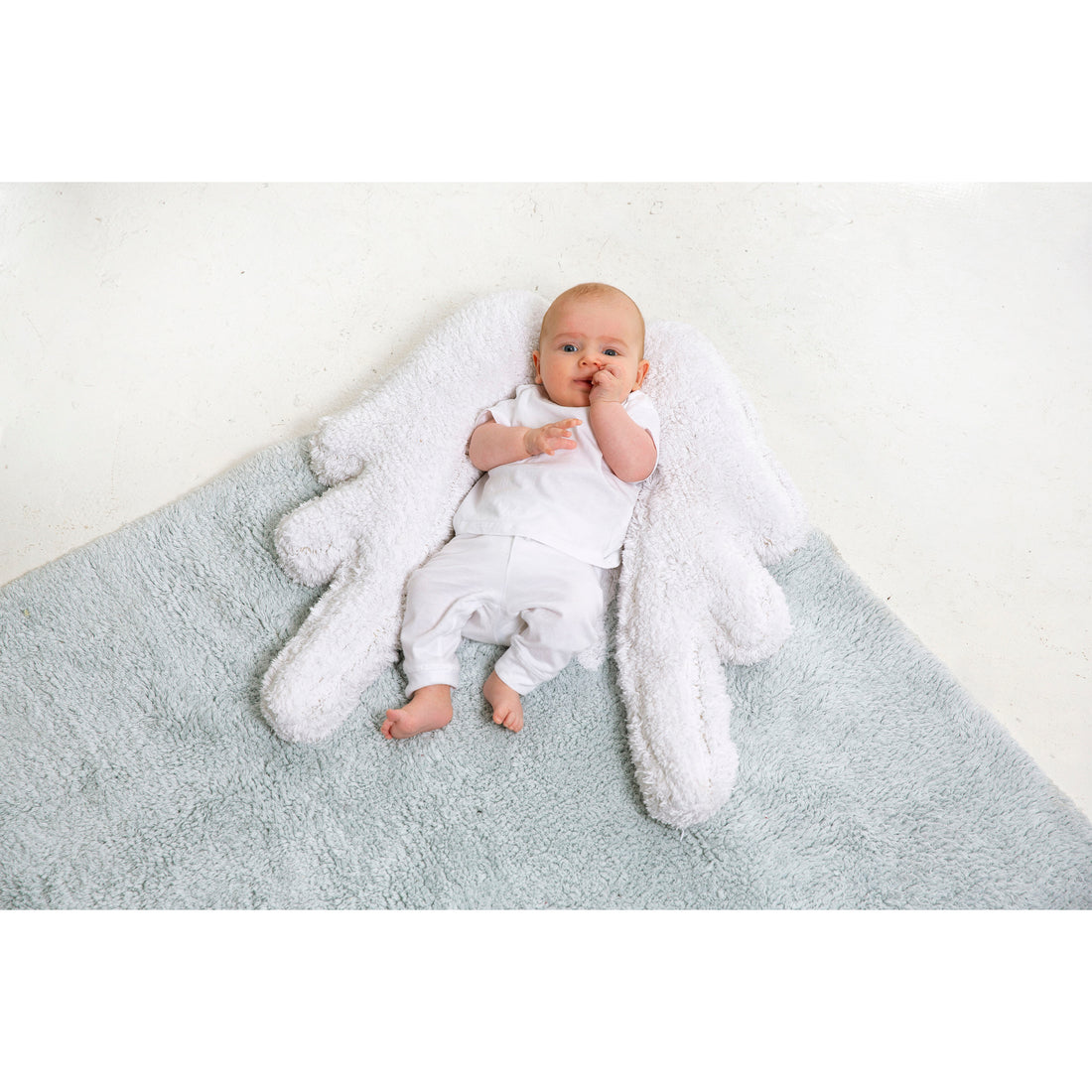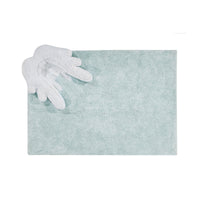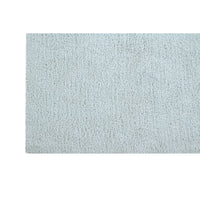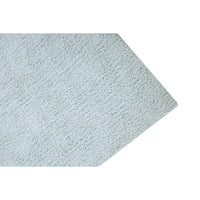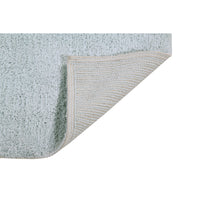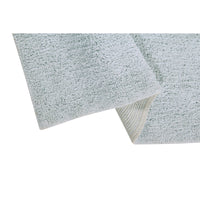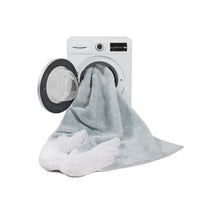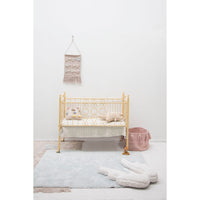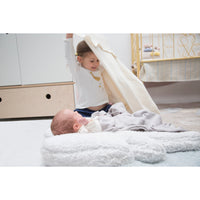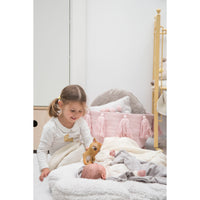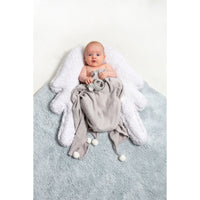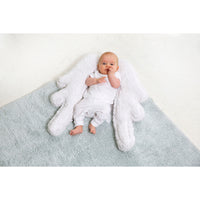 Lorena Canals
Lorena Canals Puffy Wings Machine Washable Cotton Rug (Pre-Order; Est. Delivery in 4-8 Weeks)
Dream with this rug and integrated wing cushion 2 in 1! The Puffy collection stands out for its comfortable, practical design and creates a dreamy decoration. The wings-shaped cushion on one of the designs plays the role of a support for babies, which allows parents to keep doing their tasks while their baby is held securely and relaxed.Both cushion and rug have the same soft texture and are made from natural cotton. The rug can be used as a playground. Baby can sit on the sheep and imagine he/she is in the field.
Machine-washable: Easy to wash, it can be washed at home in a conventional washing machine.
Handmade: Carefully and individually handmade by our artisans.
Eco-friendly: Natural cotton and non-toxic dyes.
Light: Thanks to its soft and flexible composition.
Easy to match: You can match it with other accessories and get a cozy room.
Composition: Exterior: Natural cotton, stuffing: 100% polyester.
Quality
It is a handmade product, taking care of every detail. Every rug is unique and different. There may be minor variations in color and shape.
This product meets all the quality and safety standards for children.
The product has the ISO 9001, ISO 14001, ISO 18001 and AITEX certificates.
Environmentally responsible: non toxic or polluting dyes have been used.
Care and washing instructions
Wash separately in the washing machine at 30 degrees maximum.
Use a soft cycle without bleach.
Tumble dry at low temperature.
Avoid continuous exposure to the sun.
Do not worry if fluff appears. It is helpful to sweep the rug with a stiff broom in the direction of the plush for the first few days and a vacuum cleaner regularly.
If you find a long or loose thread, cut it with scissors. Never pull it.