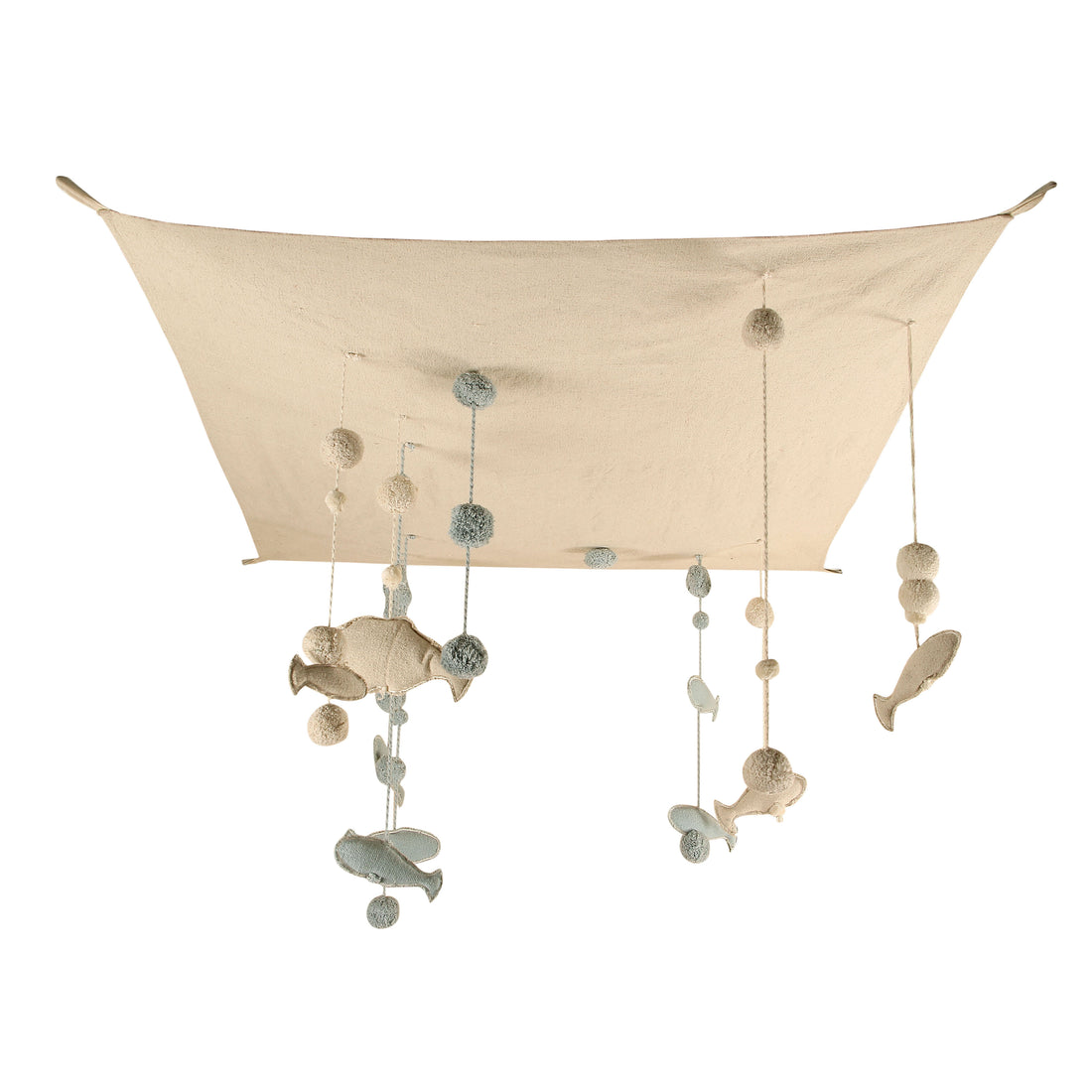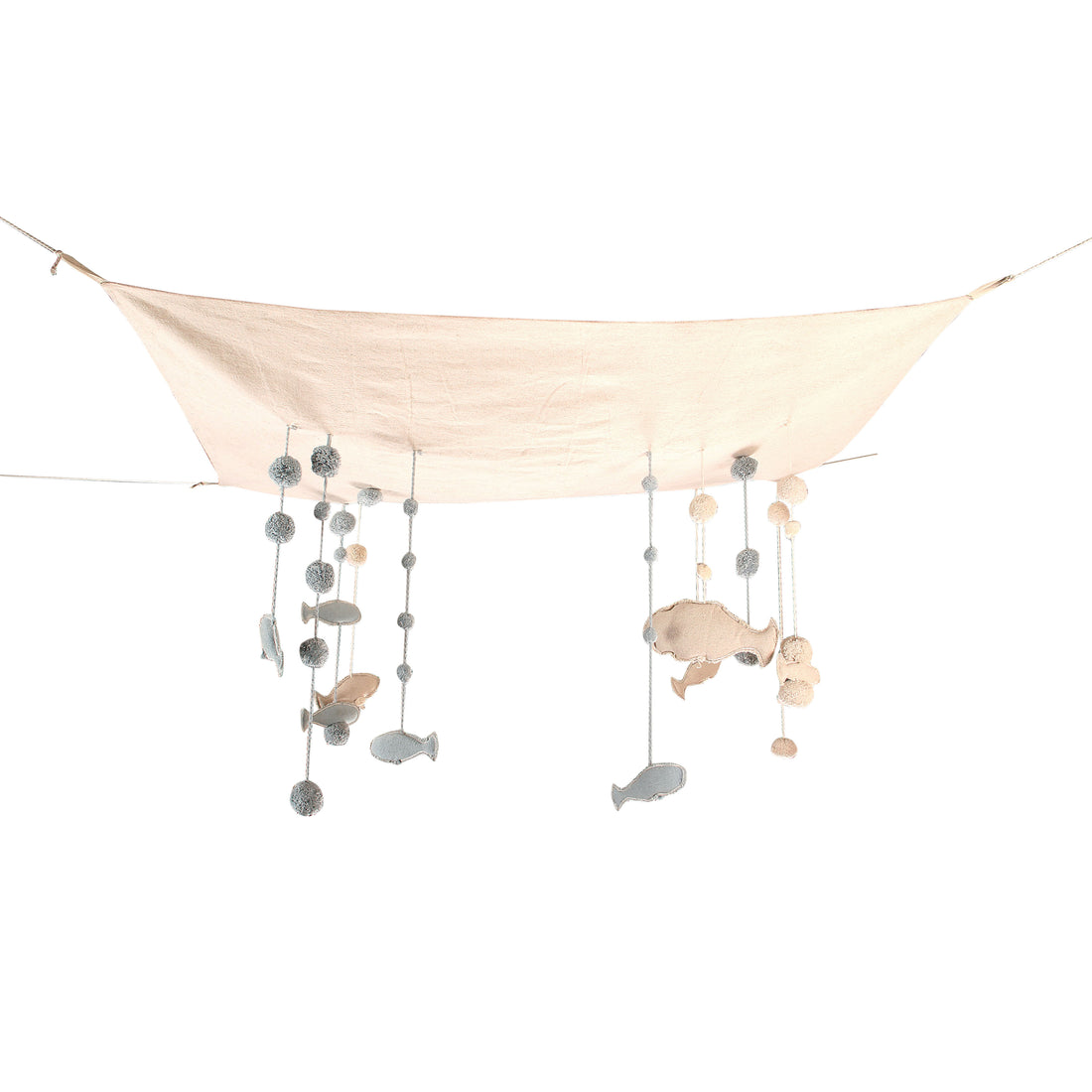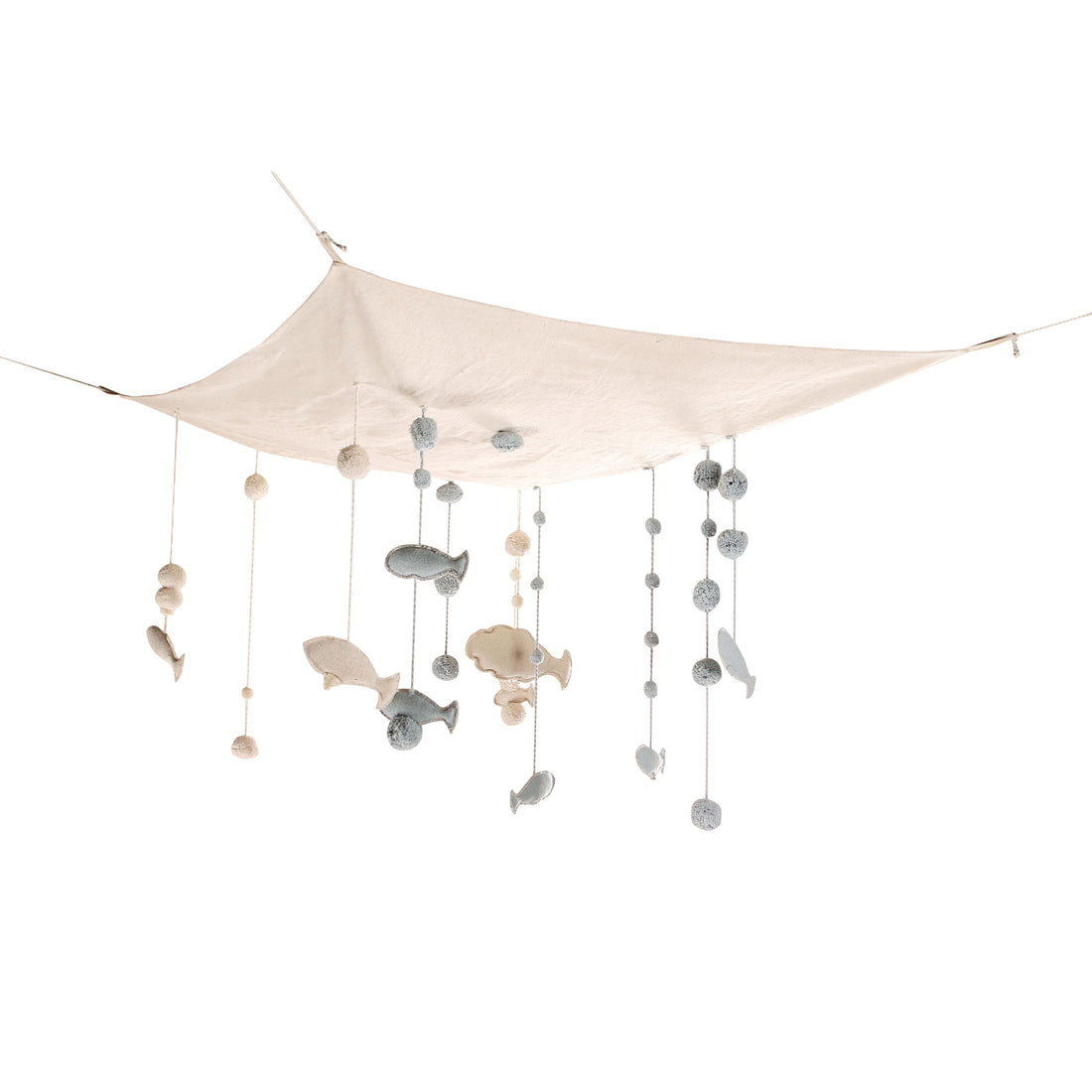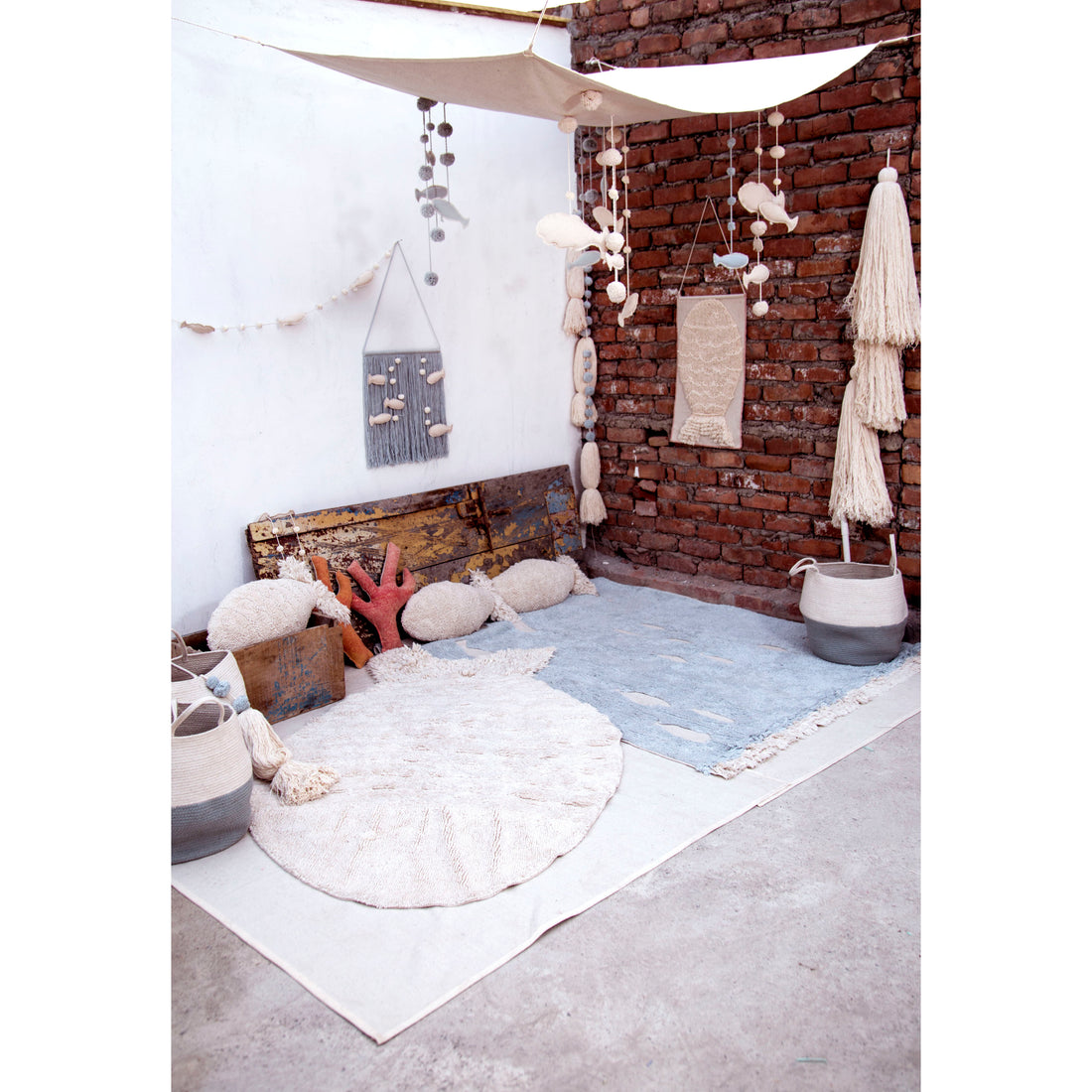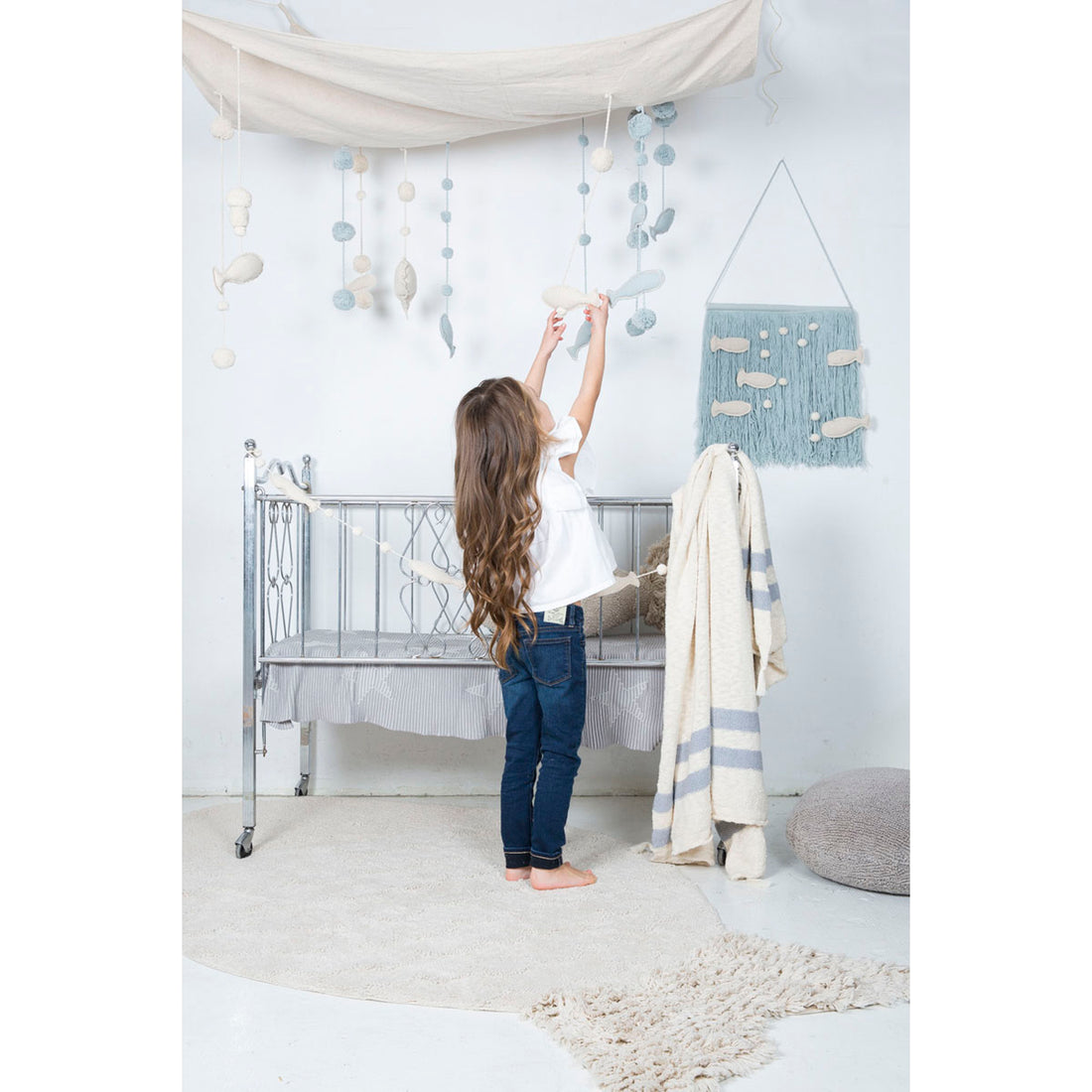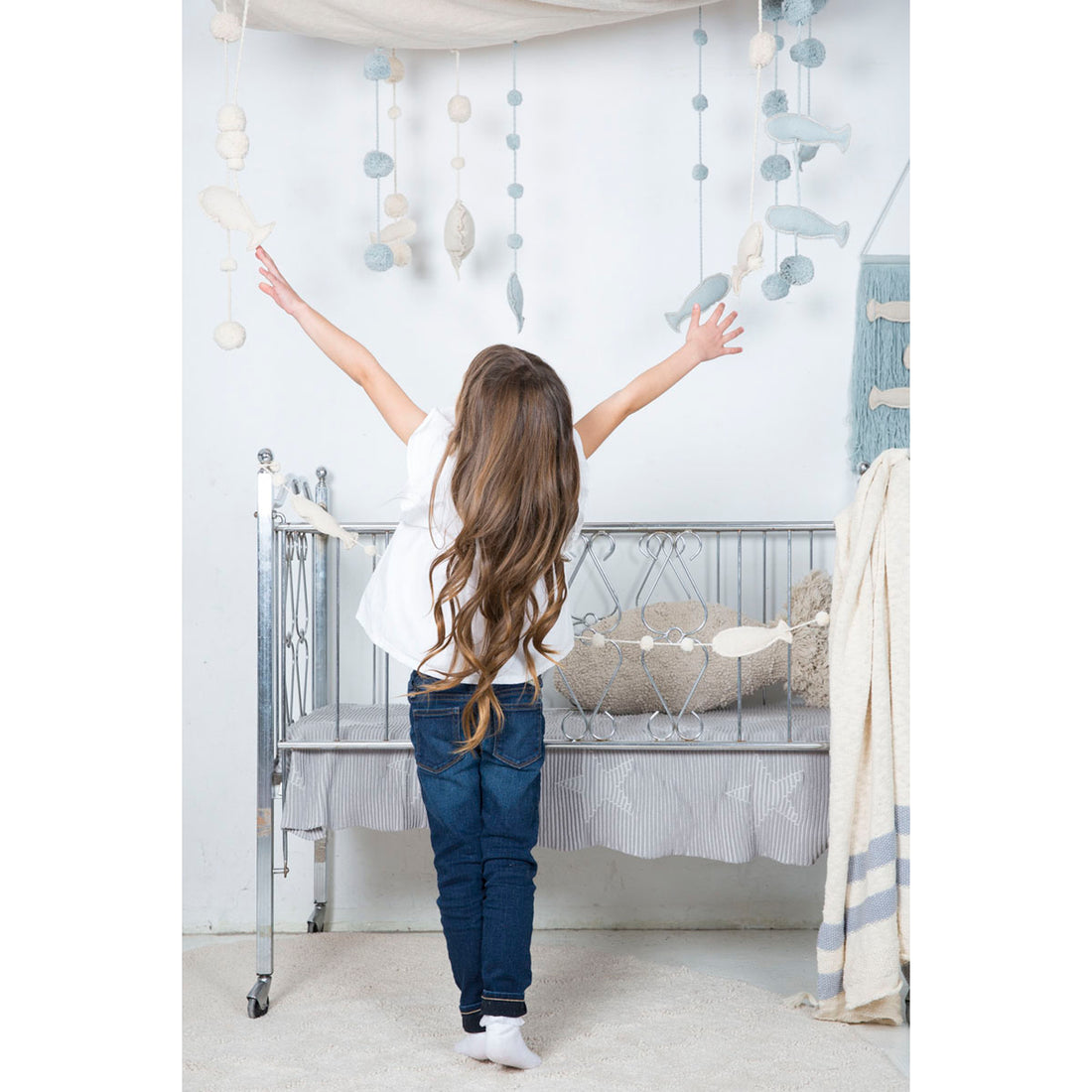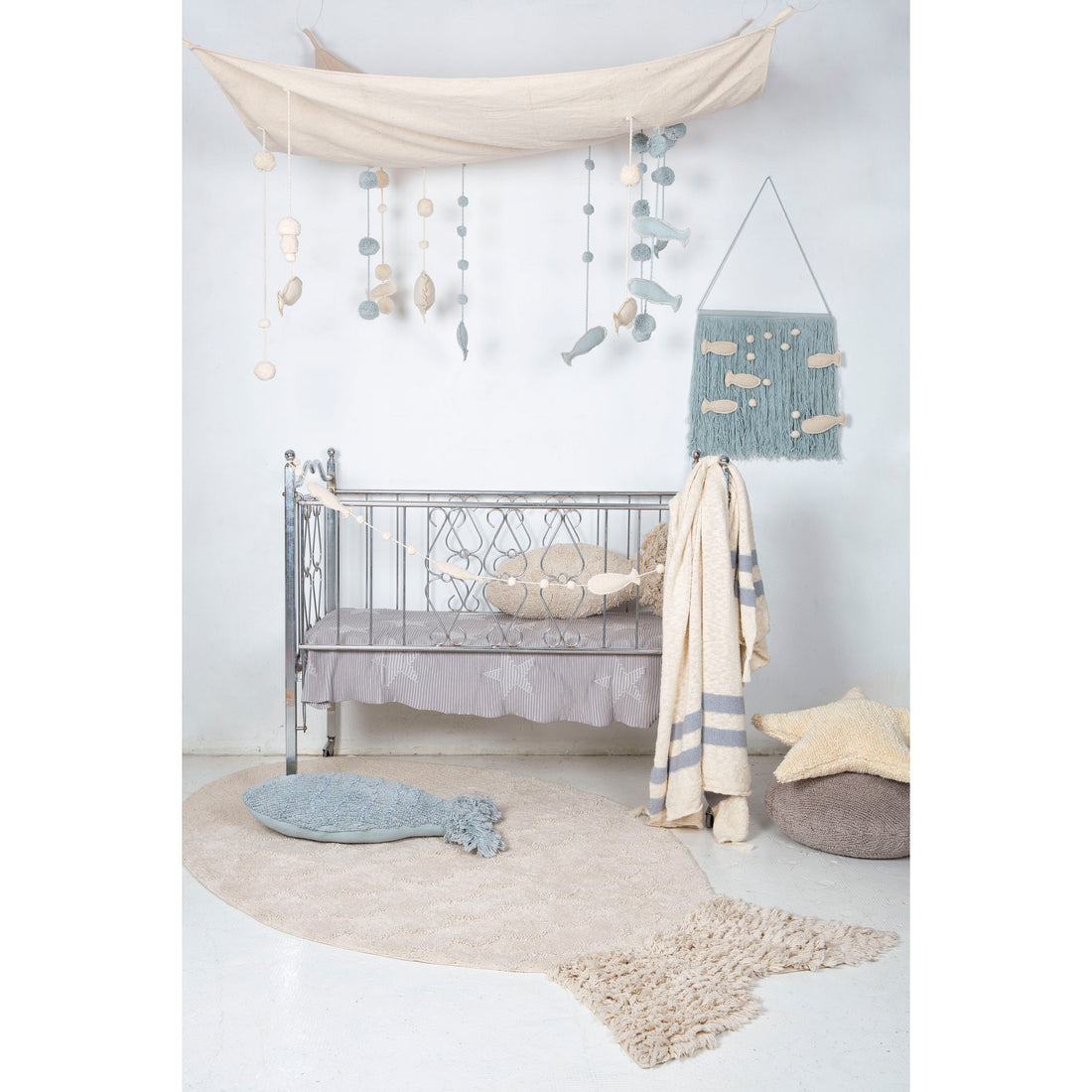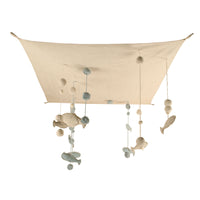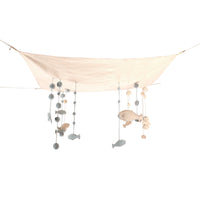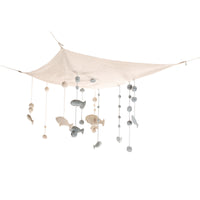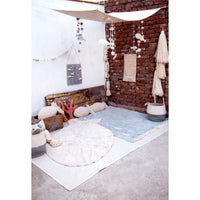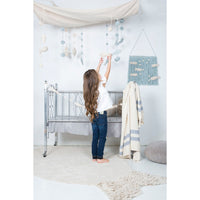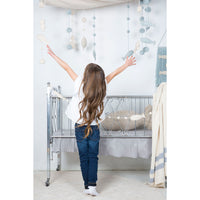 Lorena Canals
Lorena Canals Sea Sky (Pre-Order; Est. Delivery in 4-8 Weeks)
Turn any room into a magical berber tent! The Sea Sky hanger is made up of a natural undyed cotton canvas fabric and dangling delights. Small cotton balls (evoking bubbles) and fish-shaped mini cushions hang from small cords. The mini-cushions are made of tightly woven natural cotton and 100% polyester filling, with natural aqua-blue dye. Thanks to soothing its colors and soft, rounded shapes, the hanger will charm both children and adults alike and can be used in kids bedrooms, play rooms, or even on the terrace or garden. Each end of the canvas boasts a small cotton cord for hanging from any ceiling. Hand-made, each hanger is unique. Discover the entire Sea collection of cushions, blankets and wall decor!
Eco-friendly: Natural cotton and non-toxic dyes.
Handmade: Carefully and individually handmade by our artisans.
Easy to match: You can match it with with our rugs, cushions or blankets.
Domestically washable: Easy to wash, it can be washed in a conventional washing machine with neutral soap.
Composition:
Natural cotton, hidden plastic bar. In models with figurines, and 100% polyester stuffing.
Quality:
It is a handmade product, taking care of every detail.
Every door hanger is unique and different.
There may be minor variations in color and shape.
This product meets all the quality and safety standards for children.
The product has the ISO 9001, ISO 14001, ISO 18001 and AITEX certificates.
Environmentally responsible: non toxic or polluting dyes have been used.
Extensive quality controls to check for needles and other metals have been applied.
Washing instructions:
Hand wash in cold water without rubbing.
Use a light soap, and do not use softeners or whiteners.
Do not leave to soak, and spread out once the wash has finished, as the colors may run or stain other parts of the product.
Avoid drying in the sun. Before drying, it is recommended to remove excess water with a cotton cloth or towel.
Don't worry if lint appears, as this is residue fiber produced from cutting the cotton.
Lint may be removed with a lint remover.
Should you find any long or loose threads, cut these using a pair of scissors. Never pull threads.
Keep away from fire.