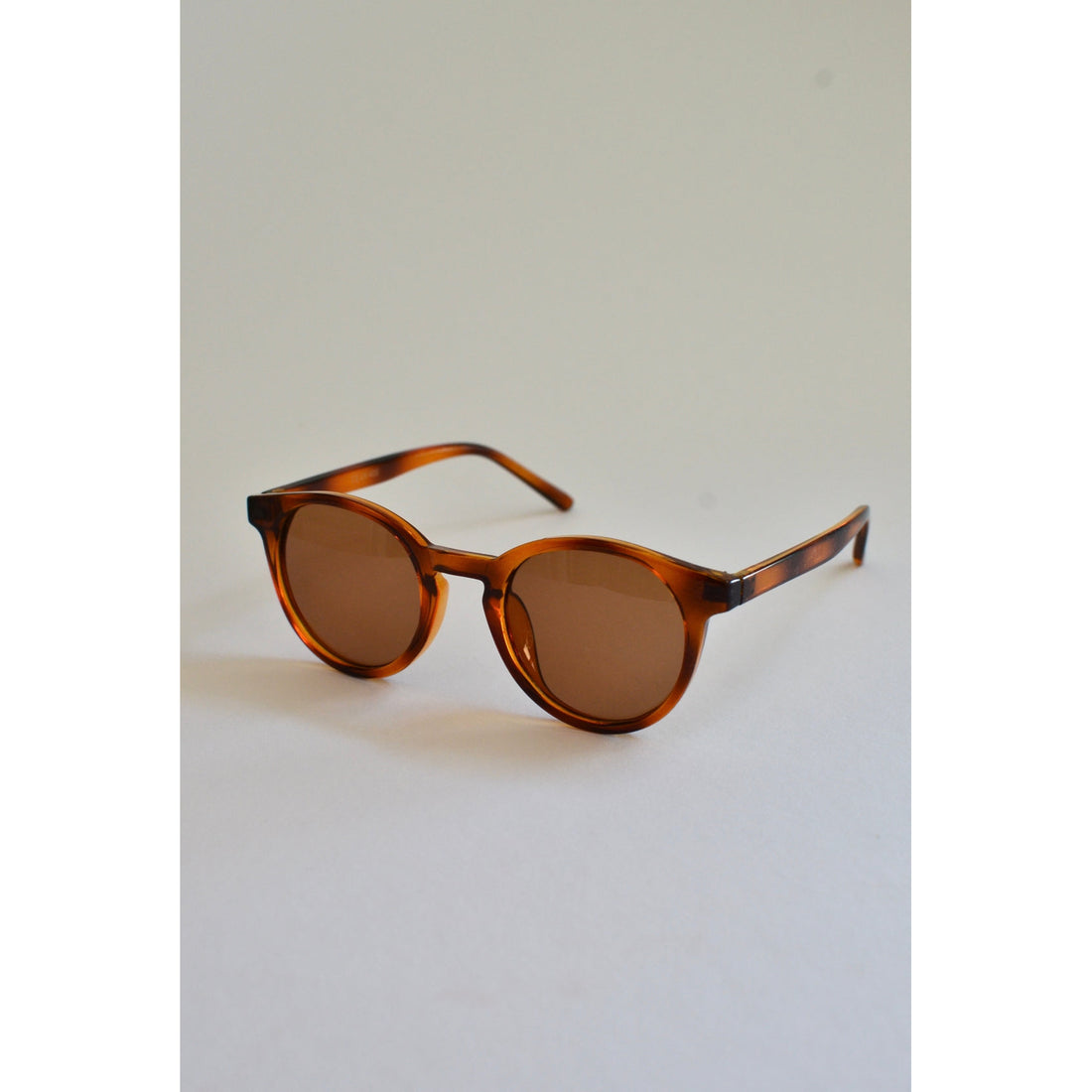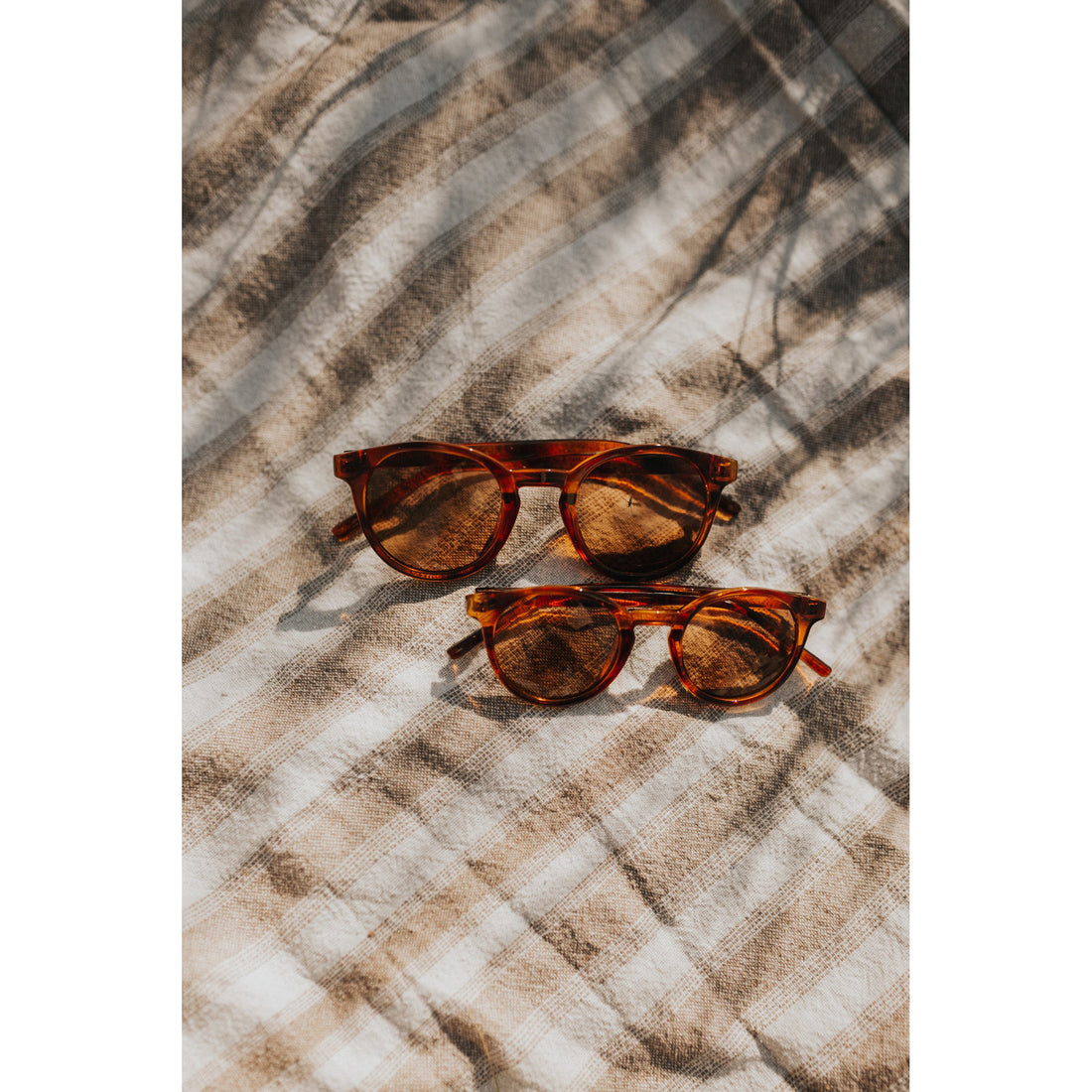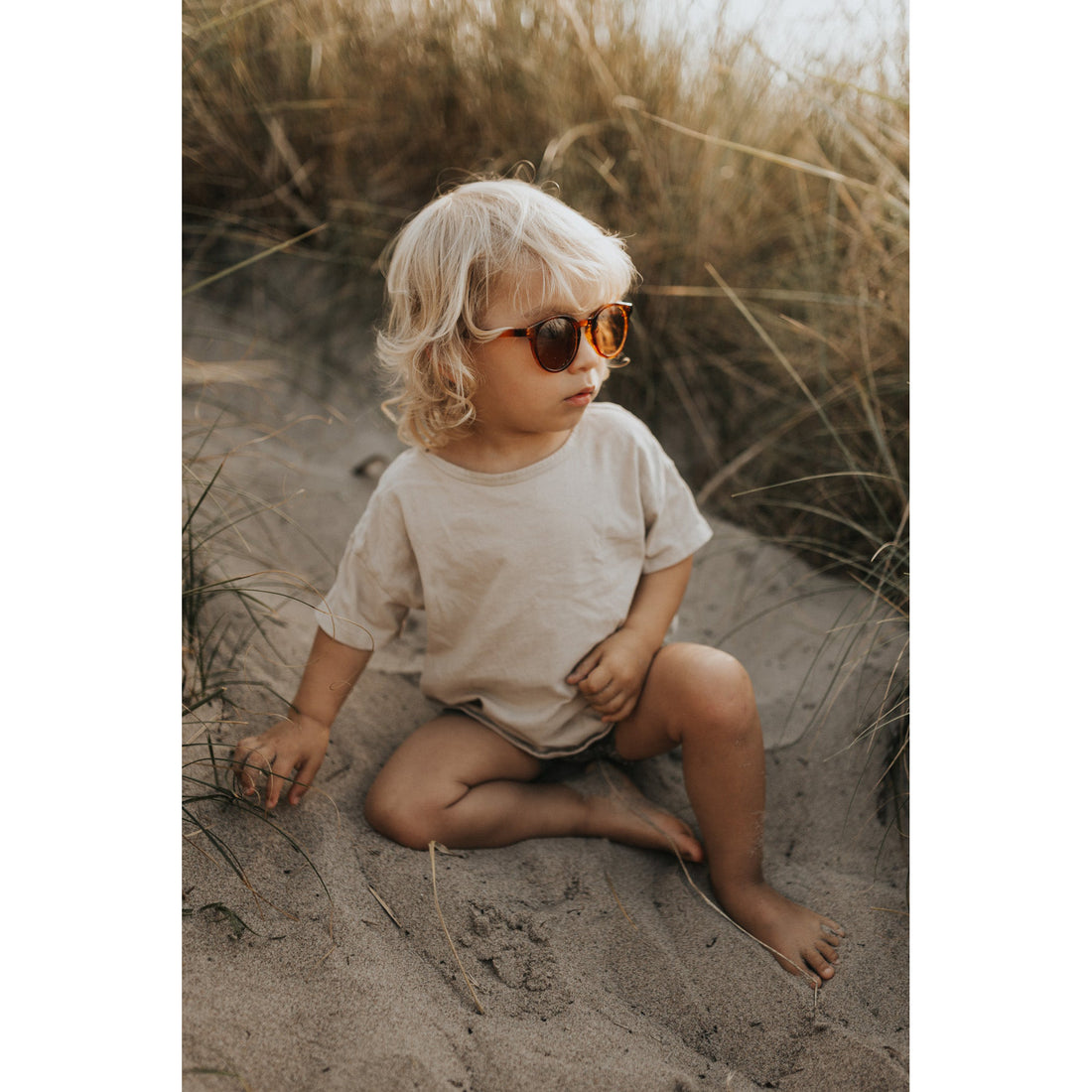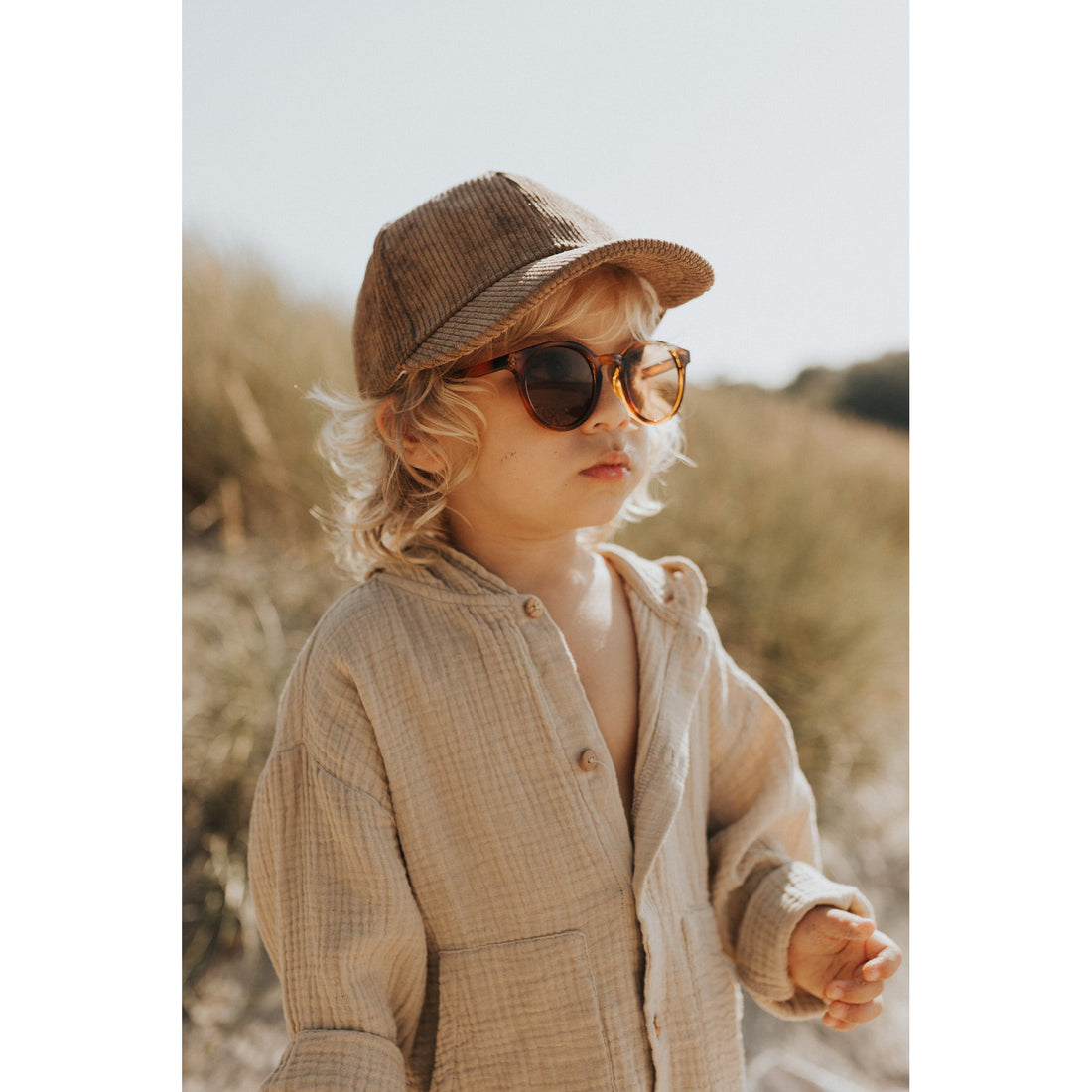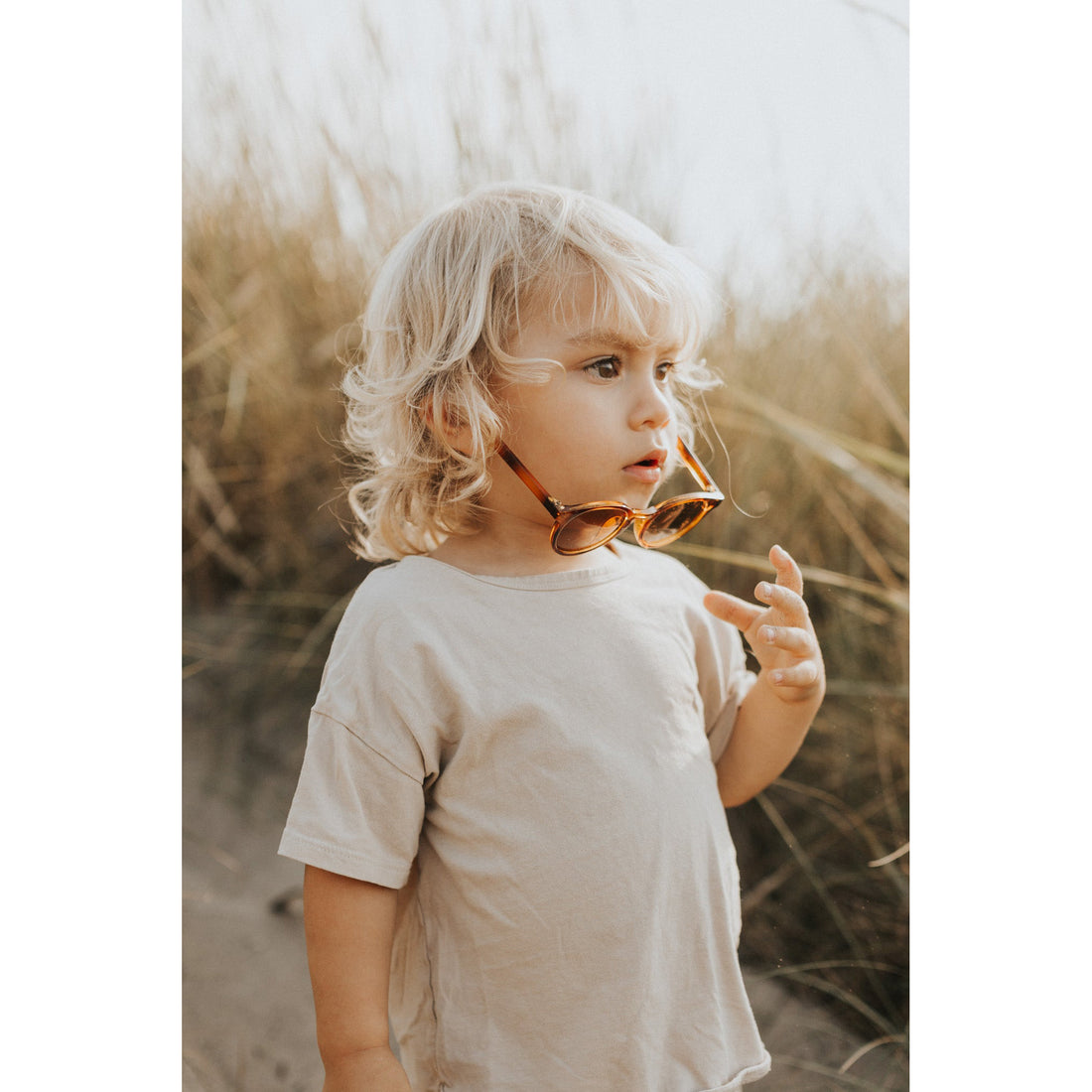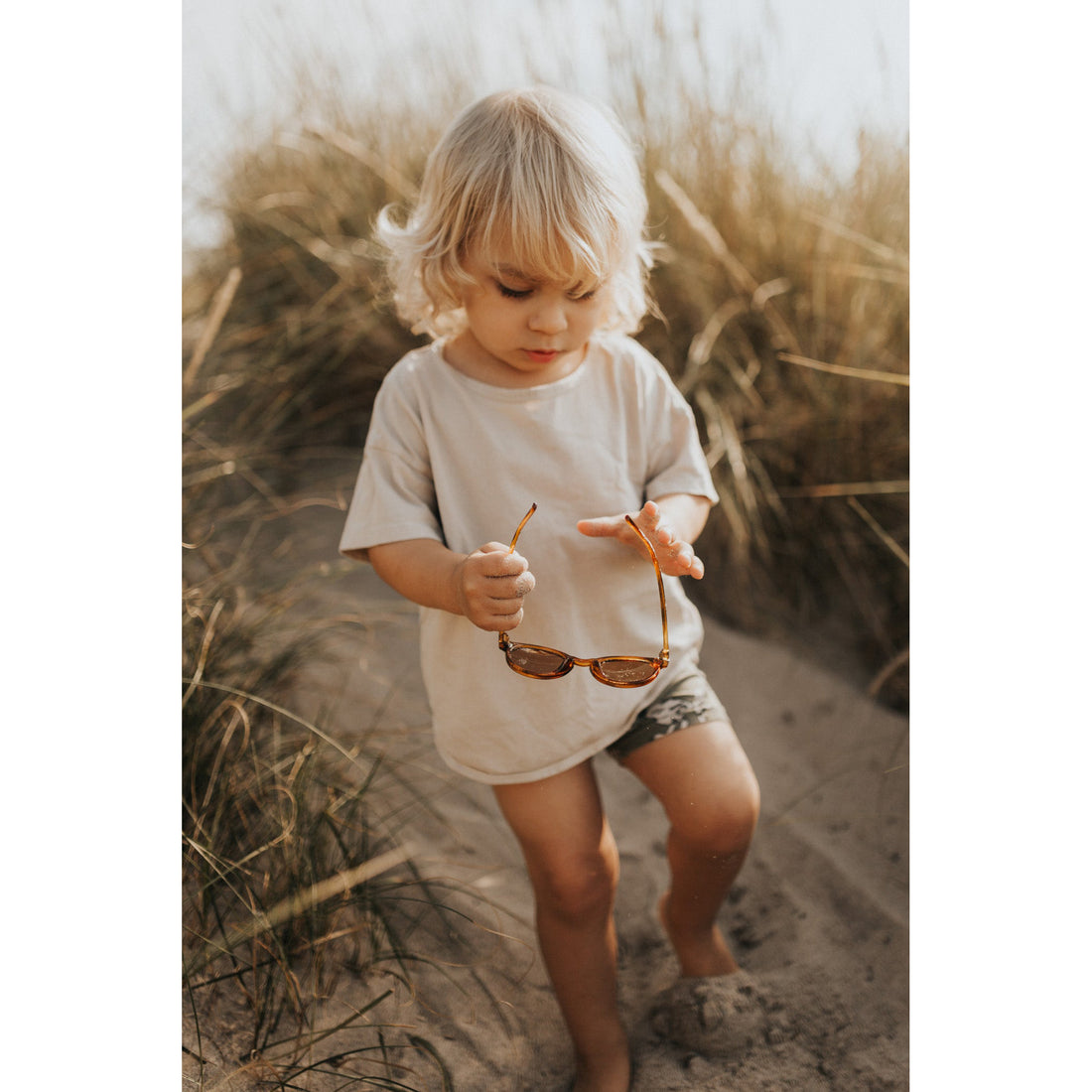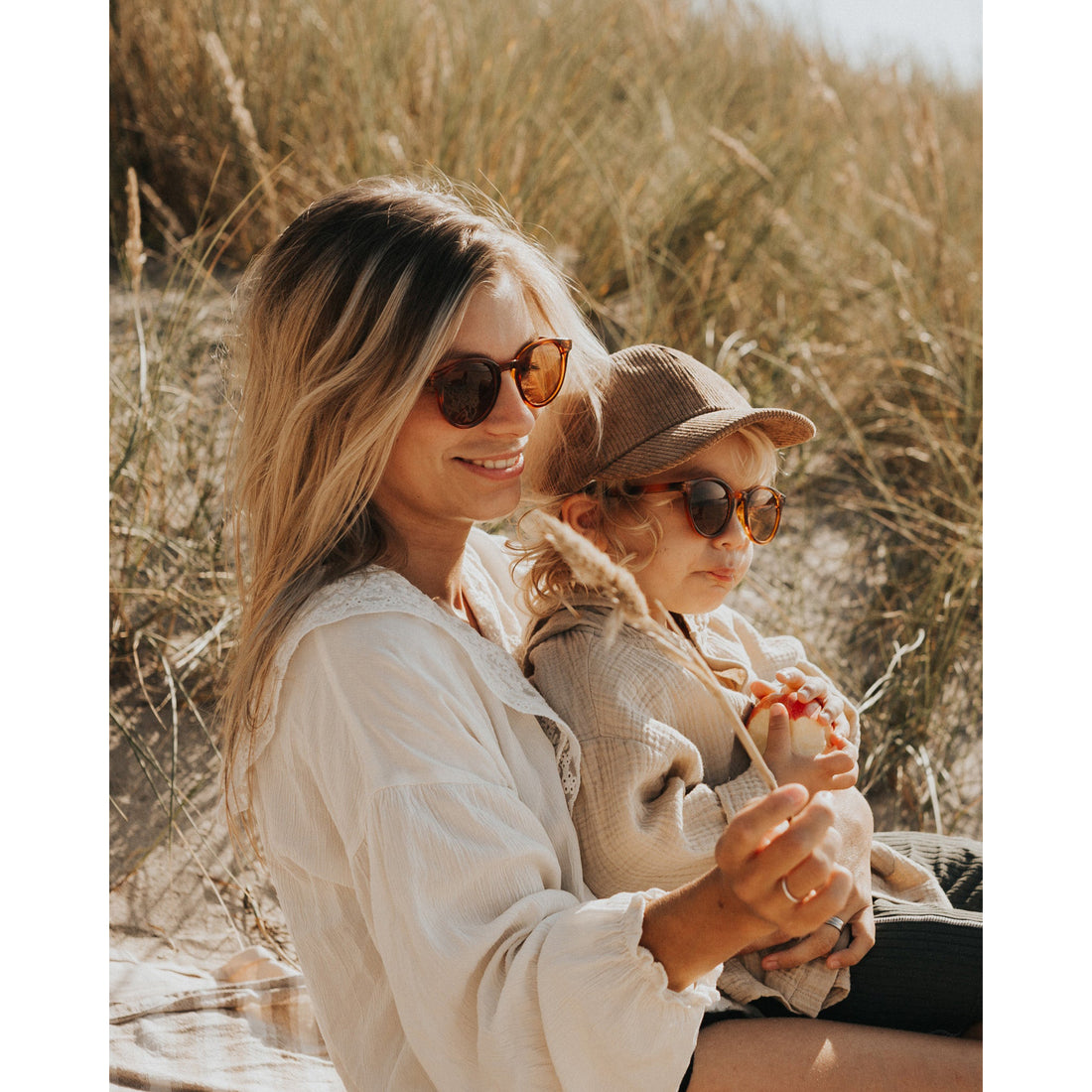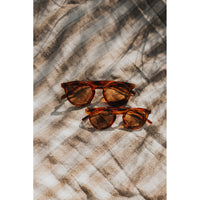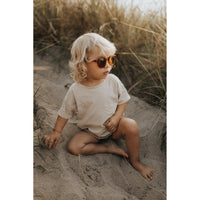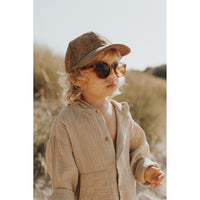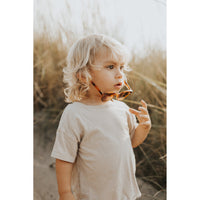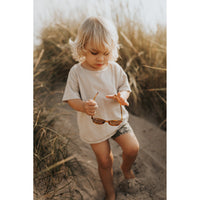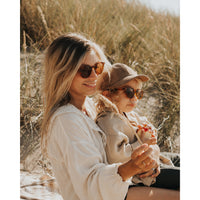 BabyMocs
BabyMocs Children Sunnies New Classic Shape Amber
Now also in matching Adult Sunnies!
Size Guide :
Children: Fits best for children around 9 months up to ~ 9 years.
Made out of recycled plastic and have a 100% UV-protection with a UV400 lens.


UV400 is the category which blocks all light rays with wave lengths up to 400 nanometers. This covers all of UVA and UVB rays.
Features:

2 sizes, 2 different models.
12 colors
Made of recycled plastic
CE-certified
UV400, Lens 3 category
4 models total for an entire family match!
All sunnies come in a protective dust bag
Measurements :
New Children Classic Frame:

Temple length:13.5 cm
Front (width): 12.5 cm
Every head is unique:

We have seen everything from a 3-month-old to youths fit in the Children Versions but please refer to the many product pictures to see what they fit like on different head shapes/ages. The Children Sunnies usually fits well up to around 9 years, after that Age the Adult versions usually fit better but it's individual from child to child.
Materials:
Recycled Plastic, UV400 Lens, CE-certified