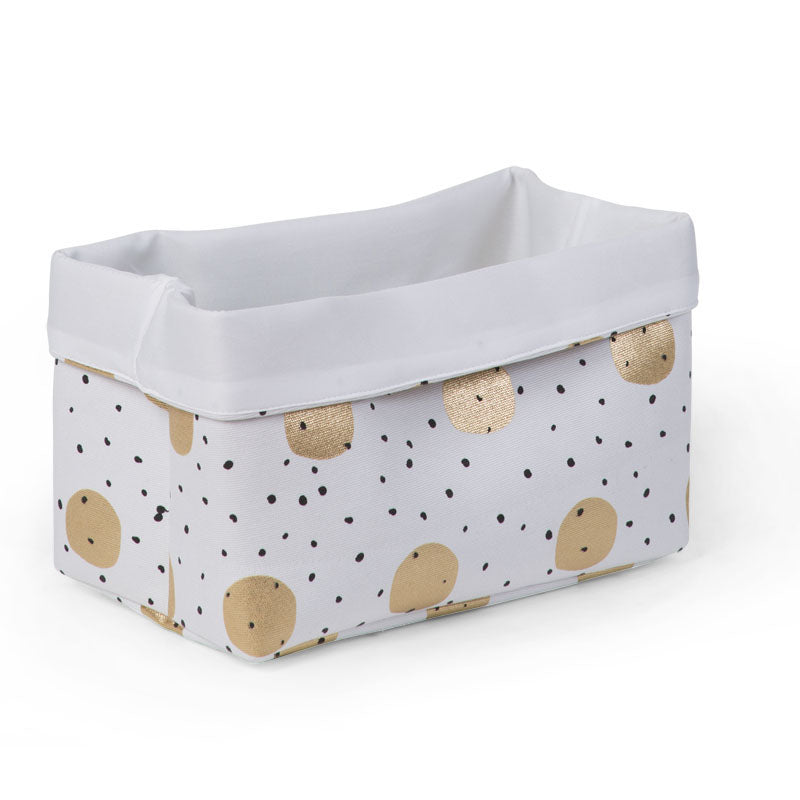 Childhome
Childhome Box Canvas Foldable 32x20x20 White Big Gold Dots
Beautiful canvas box in white with gold dots. It is a perfect place to store several items such as toys, clothes or other things in a stylish way. The size of the box is ideal to use as a toy or laundry basket.
Made out of a sturdy polyester treated with starch, easy to wash by hand. The inside of the box is made out of nylon.
Attention: The canvas box cannot be washed in the washing machine.
Composition: 100% polyester
Maintenance: Not machine washable - clean with damp cloth