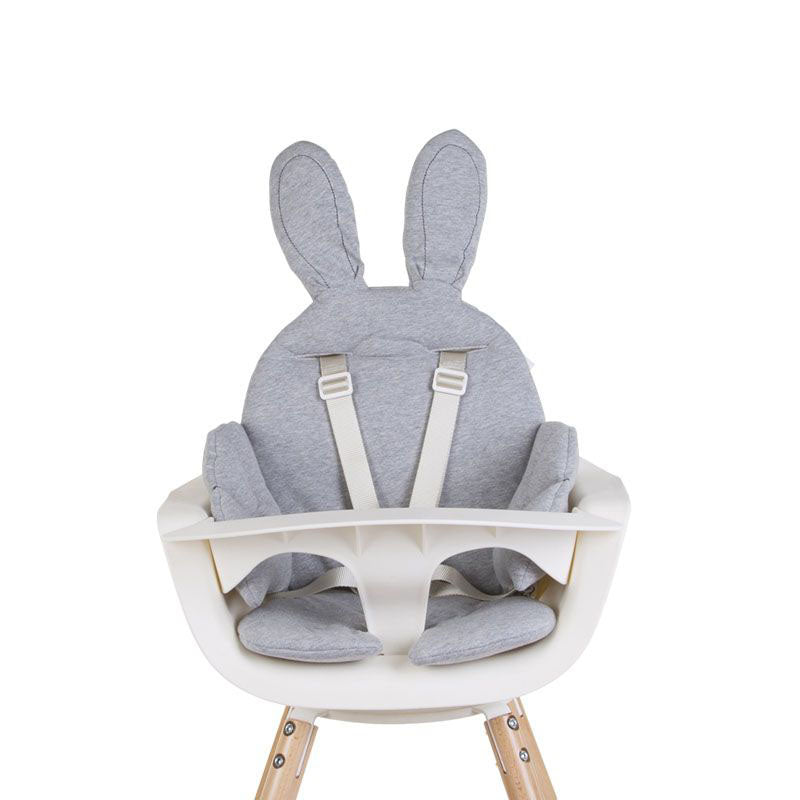 Childhome
Childhome Rabbit Cushion Jersey Grey
A beautiful universal seat cushion in jersey grey. The cushion has playful look with his rabbit ears that will turn your loved one into a cute rabbit!
The seat cushion offers your baby extra softness and support whether your little one is lying down or sitting up. The cushion can be used on all kids chairs, babysitters and even in strollers! Holes in the cushion make sure you can pull the straps of the safety belt through the cushion and your child is safely attached.
This beautiful universal seat cushion is made out of the softest jersey cotton.
Dimensions: 70 x 60 x 5 cm
Composition: Jersey:100% cotton polystar: 100% polyester
Maintenance: Machine wash at 30° - do not tumble dry