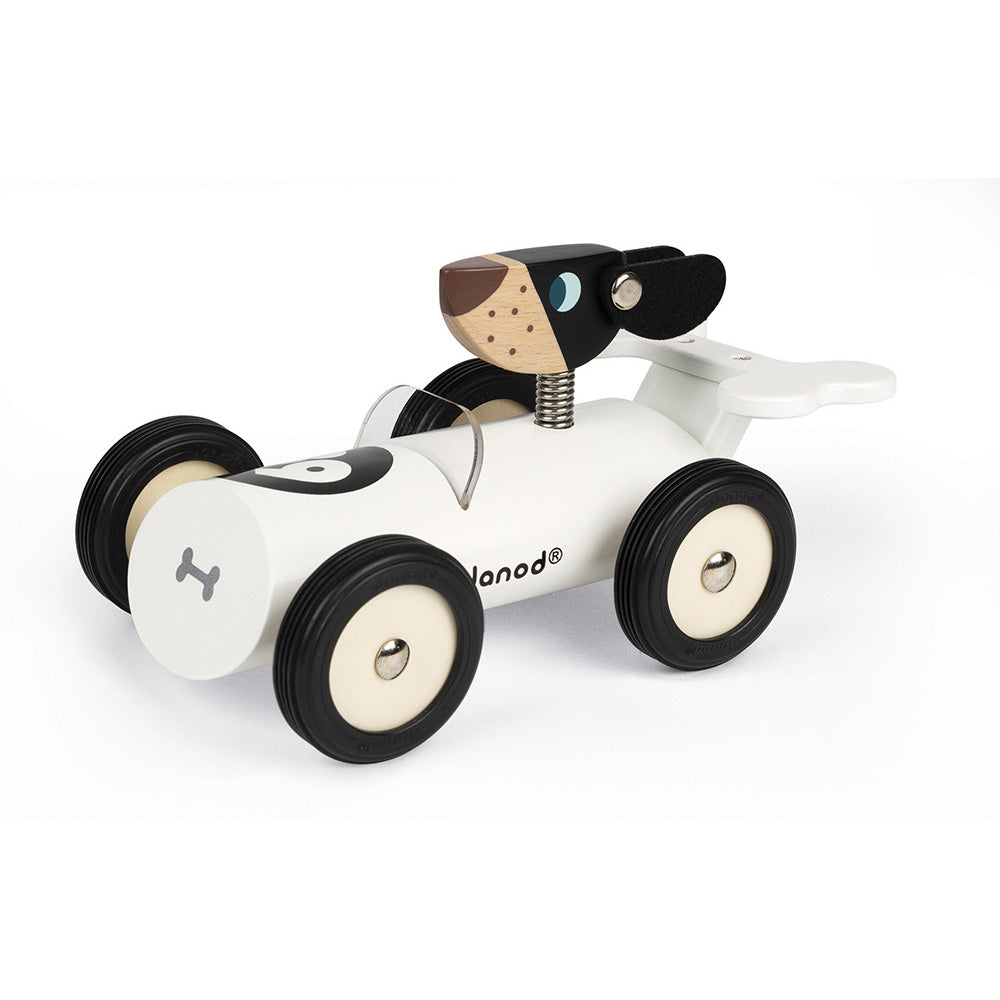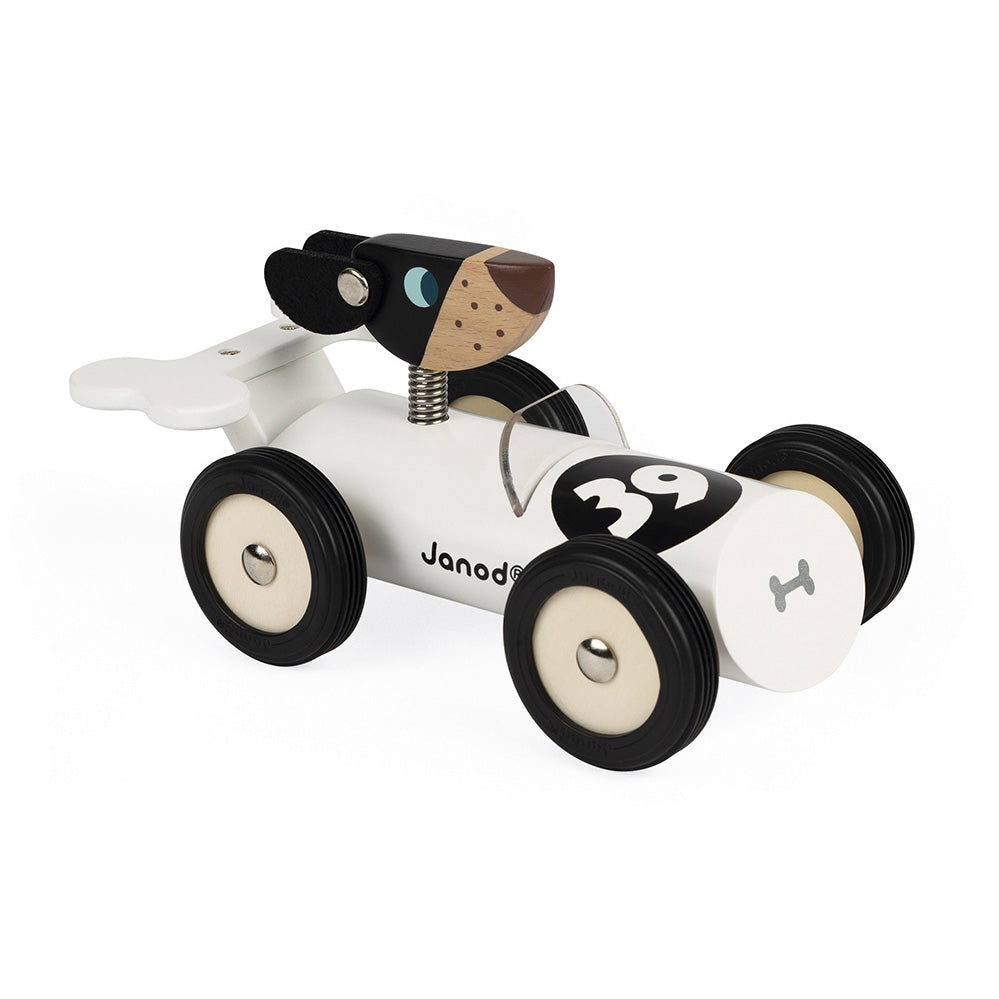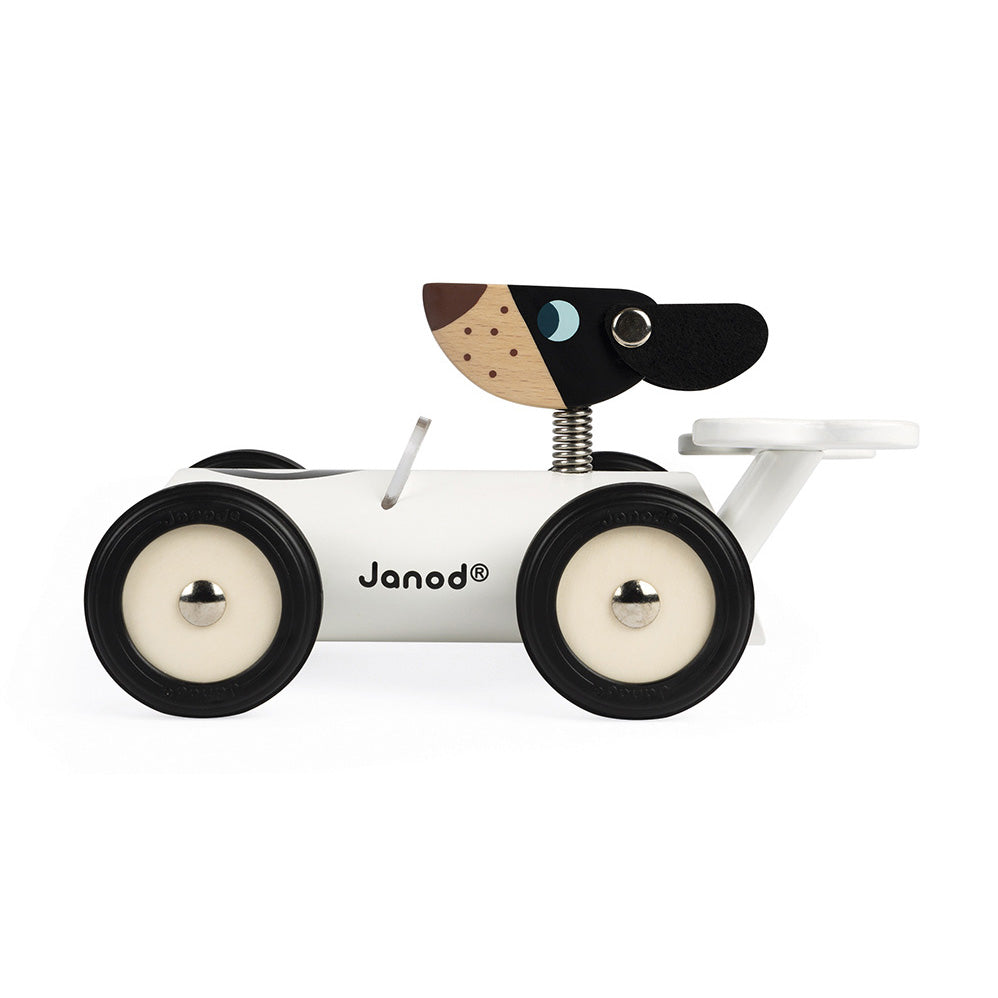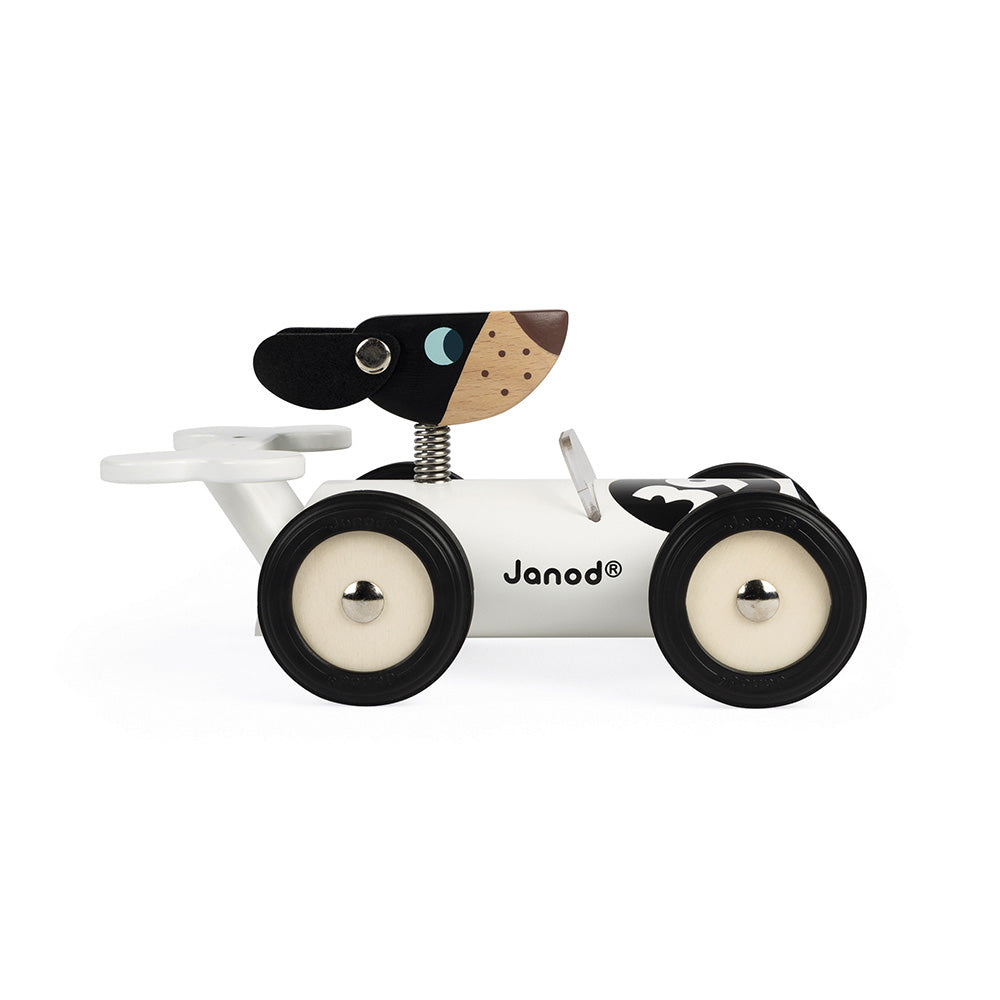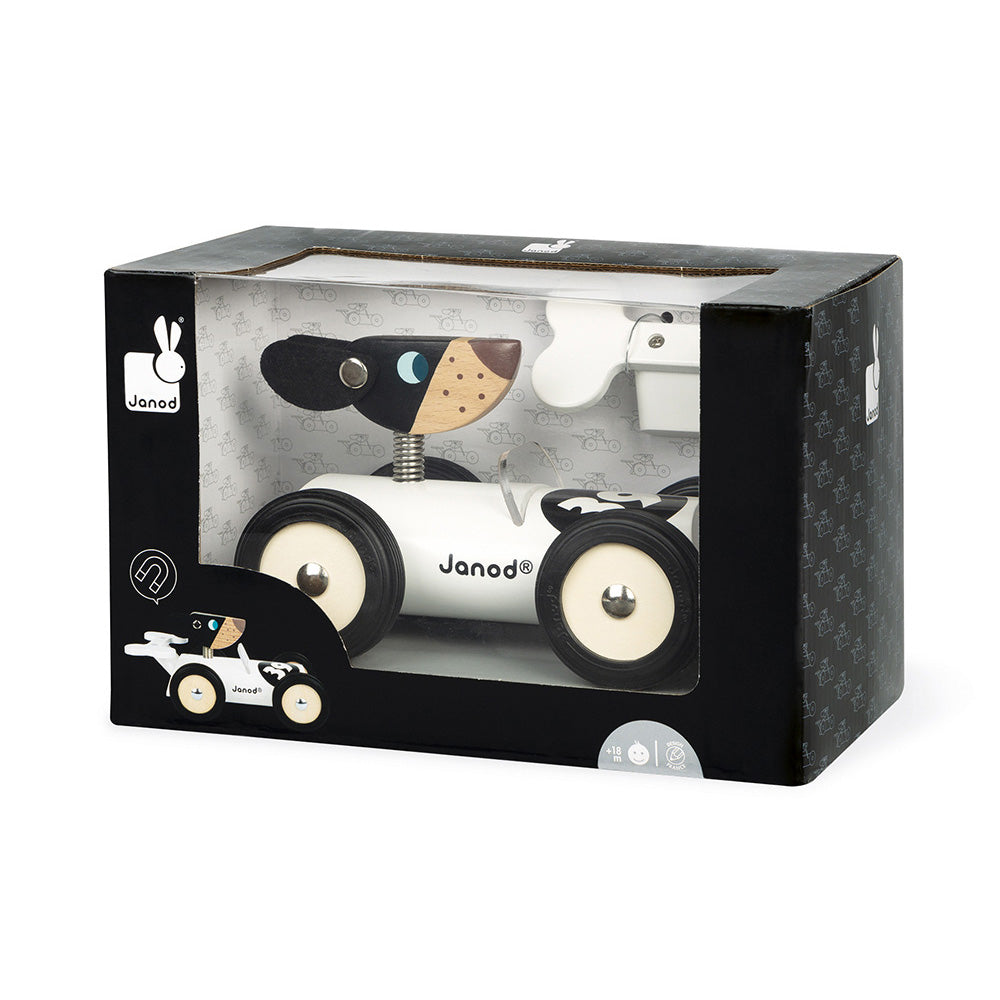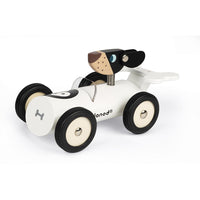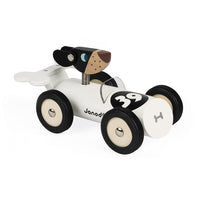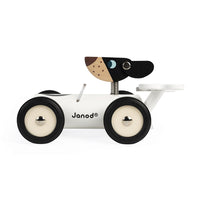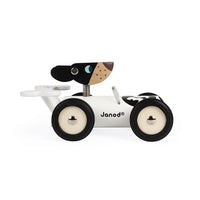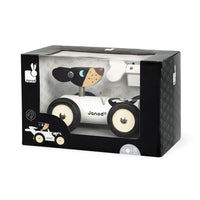 Janod
Janod Spirit Car Bernard
Featuring its own inimitable style and French design, The Janod Spirit range is sure to please children young and old! Made from solid Cherry wood, Bernard is a puppy in a hurry. Rubber wheels ensure he is smooth and quiet and his felt ears make him look as though he is flying! Presented in a window box he is ideal for gift-giving to any racing car enthusiast.
Dimensions: 20cm x 11cm x 9.5cm
Material(s): Wood (cherry wood), rubber, plastic
Gender: Neutral
Suitable for 18 - 36 months old.