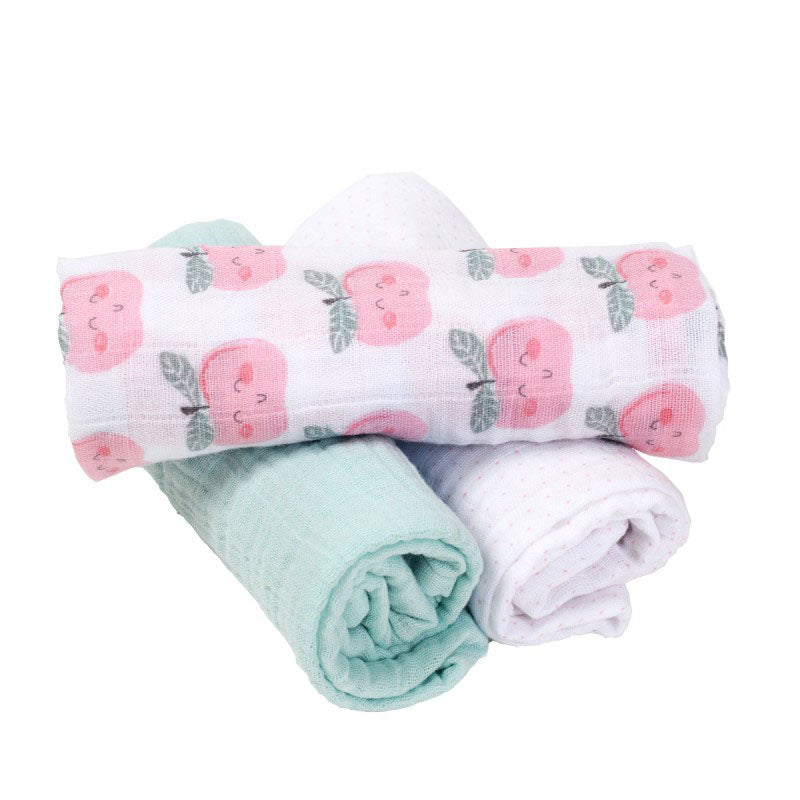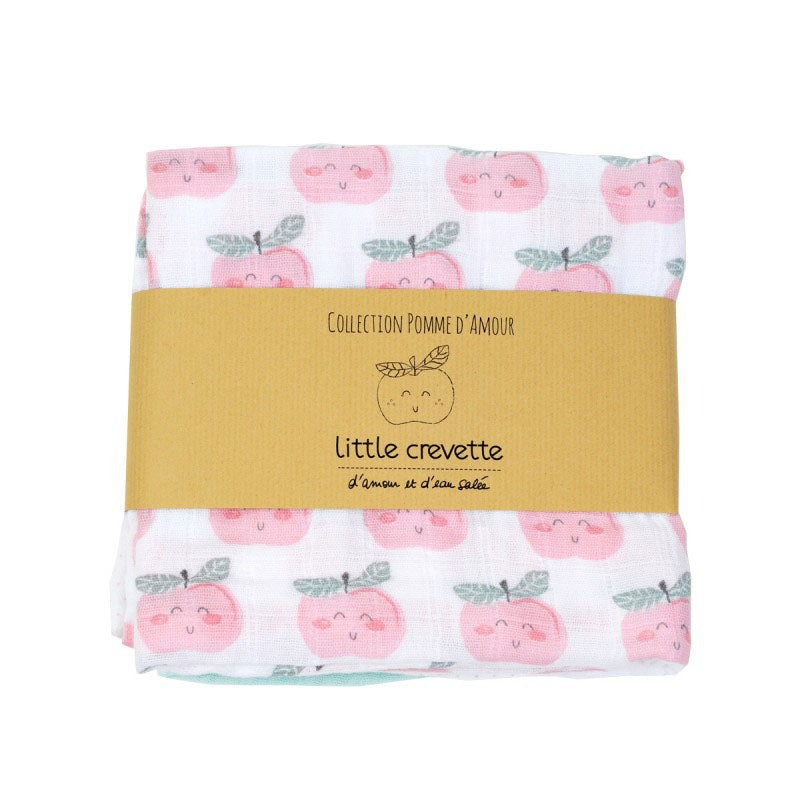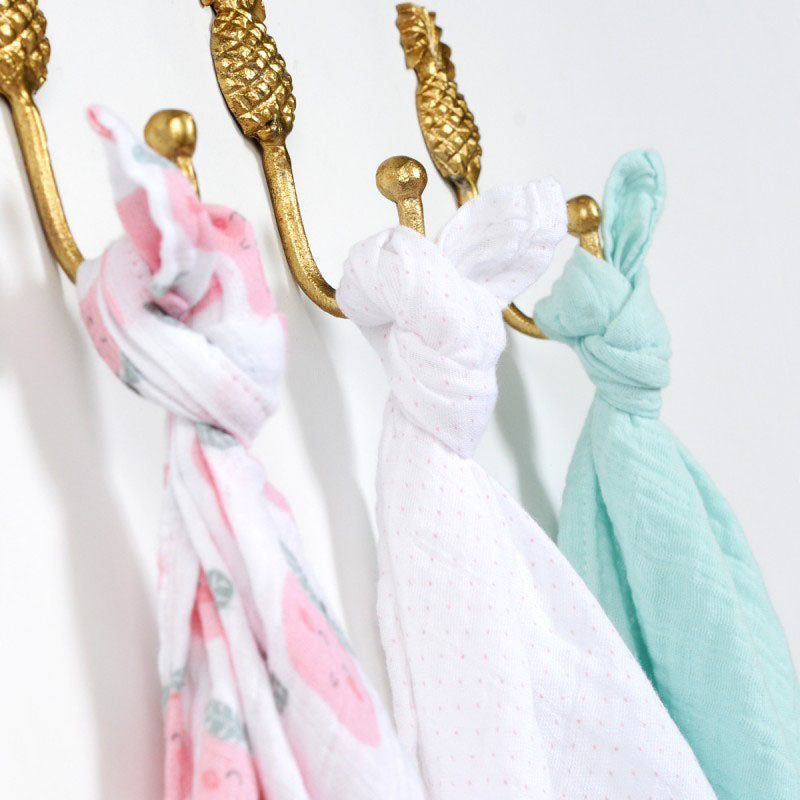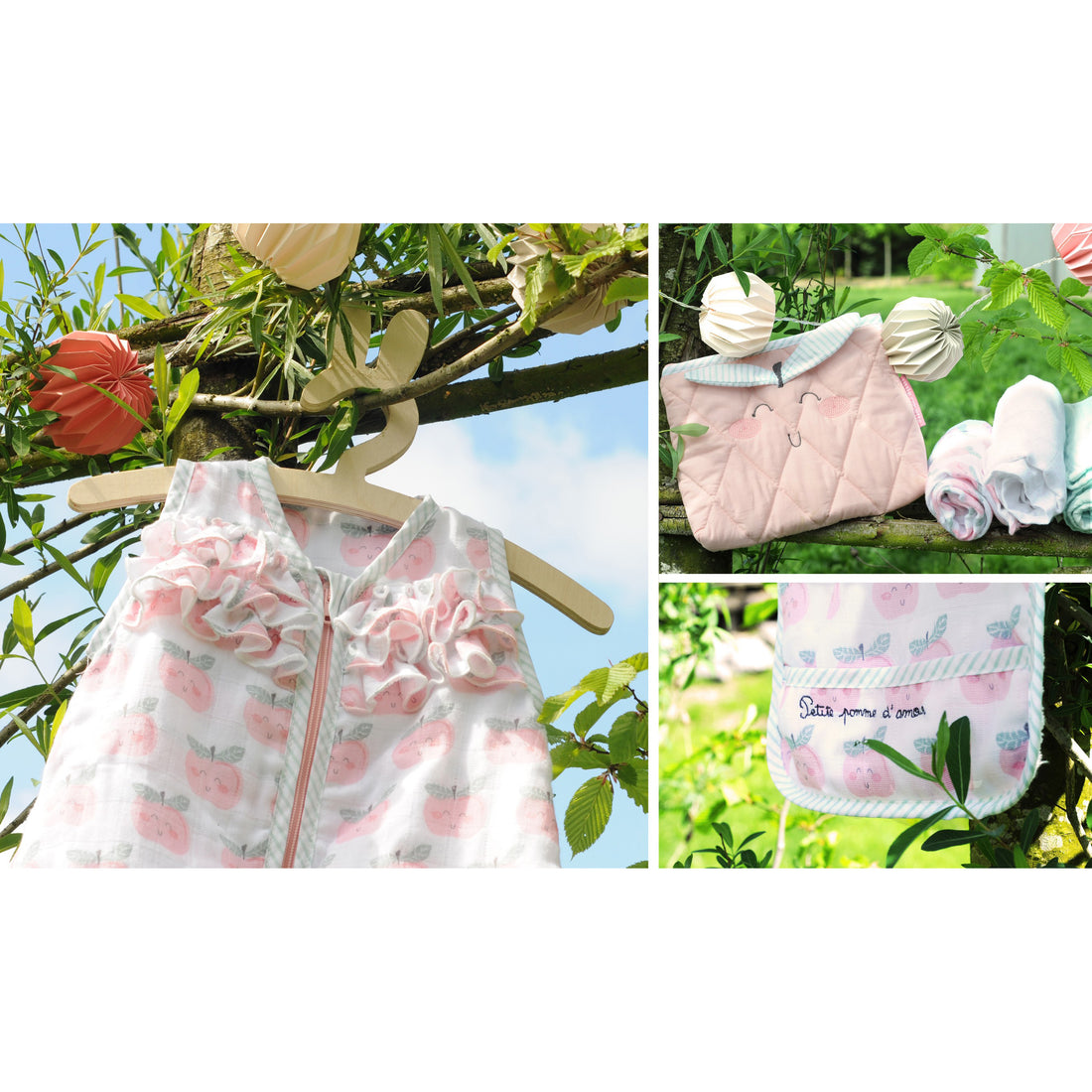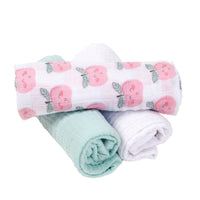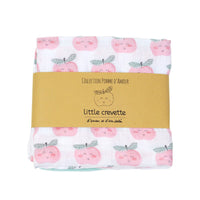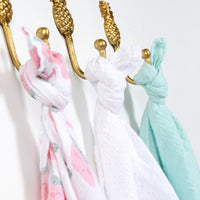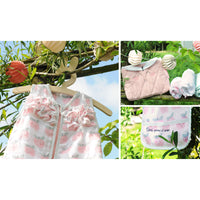 Pastel and fresh, this nice lot of 3 diapers is to eat! Touch ultra soft and well absorbent, it will take care of baby's fragile skin by serving as a bib for small backs, bottom stroller or light summer cover. Nothing also excludes that baby is not loves (how to resist its sweetness). And that these little squares of muslin do not turn into a blanket! Lot of 3 squares of cotton muslin swaddling clothes. 1 square printed small pink and green apples chubby and funny to perfection, 1 square printed sweet pink peas and 1 soft green square. Sold with kraft paper presentation banner.
Composition: 100% cotton muslin
Dimensions: 60x60cm each
Since birth.
Machine washable.
Tumble dryer allowed.
Birth gift idea: You can easily roll them and put them in a nice "diaper cake" as a gift.