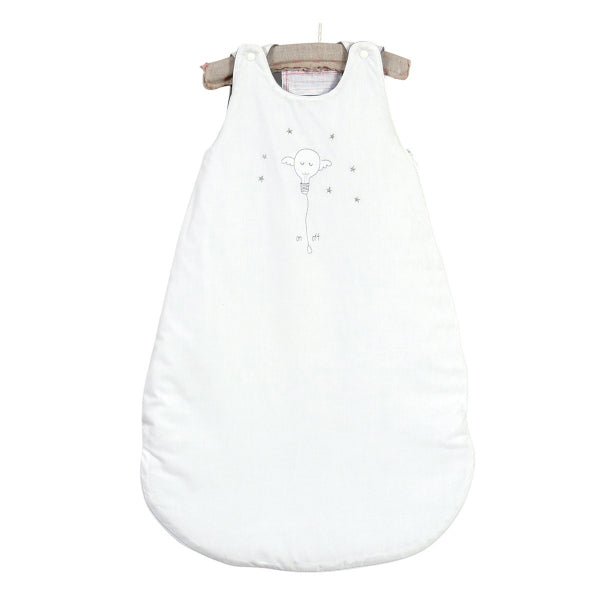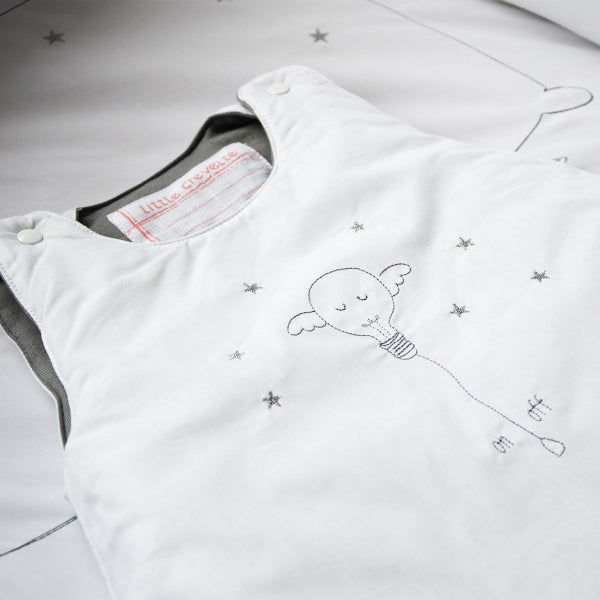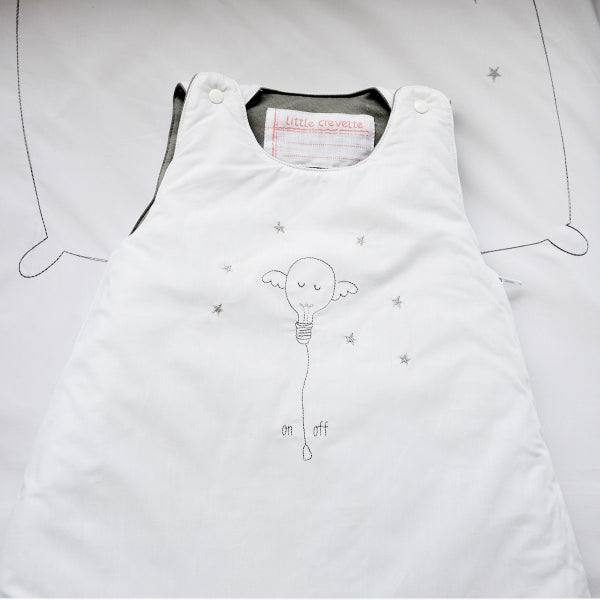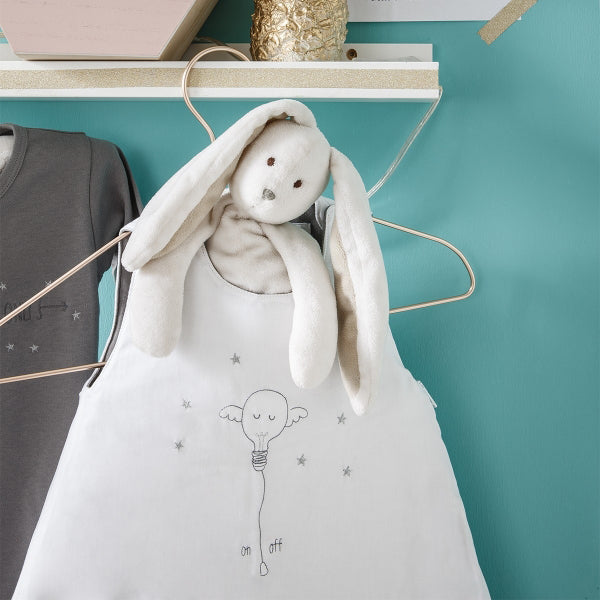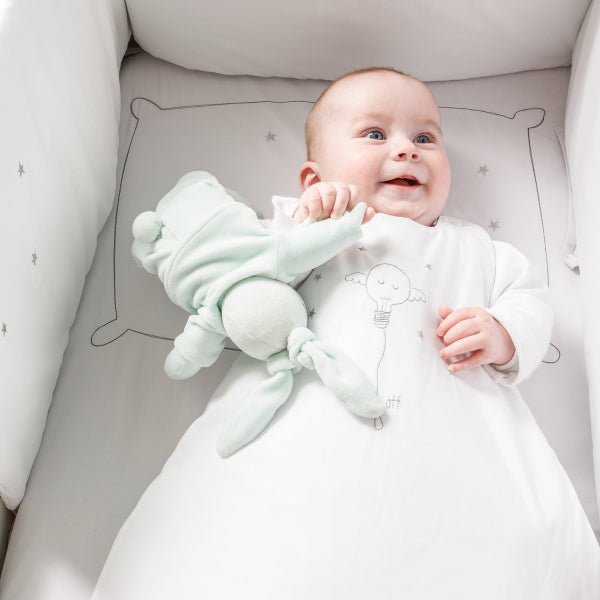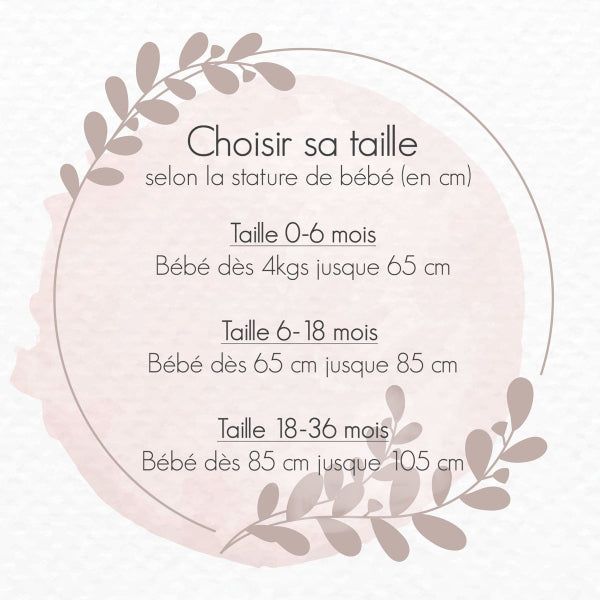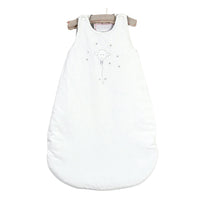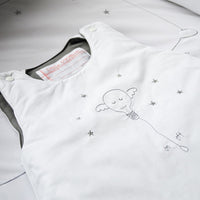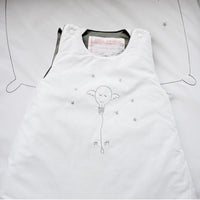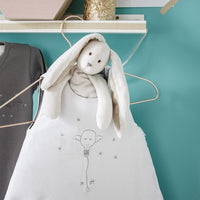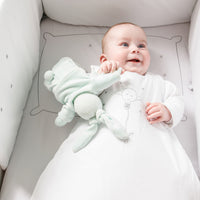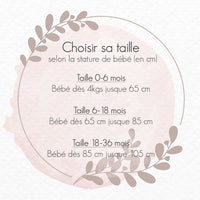 Warm baby sleeping bag in organic cotton - TOG 2.5
Ah... if it were enough to put them on this sleeping bag for them to fall asleep instantly! A sleeping bag to make babies dream and leave their parents dreaming.
While waiting (for them to sleep through the night), this "Sweet Dreams" sleeping bag* is ultra comfortable and perfect for baby sleeping all year round.
White color and details embroidered in silver thread.
A cute unisex sleeping bag with its stars embroidered in silver thread and its adorable little winged bulb: the filament of the bulb is also embroidered in silver thread.
Lined in a dark gray jersey, this sleeping bag is padded and suitable for all seasons.
Composition:
100% cotton white poplin exterior
100% cotton dark gray interlock lining
100% polyester filling
Sleeping bag opening type:
shoulder presses
side zip for a total opening
Use:
TOG 2.5: this sleeping bag can be used all year round in a heated room between 16 and 20°C
for safety reasons, the use of a sleeping bag is strongly recommended until 18 months. Do not use a pillow or duvet.
Exclusive Little Shrimp creation.
Heat: Hot TOG: 2.5
Manufacturing Country: Portugal
Organic Cotton: Yes
Labels: Oeko-Tex 100® certified materials and fabrics
Safety standards: Compliant with standard NF EN 16781
Gender: Mixed
Made in Europe