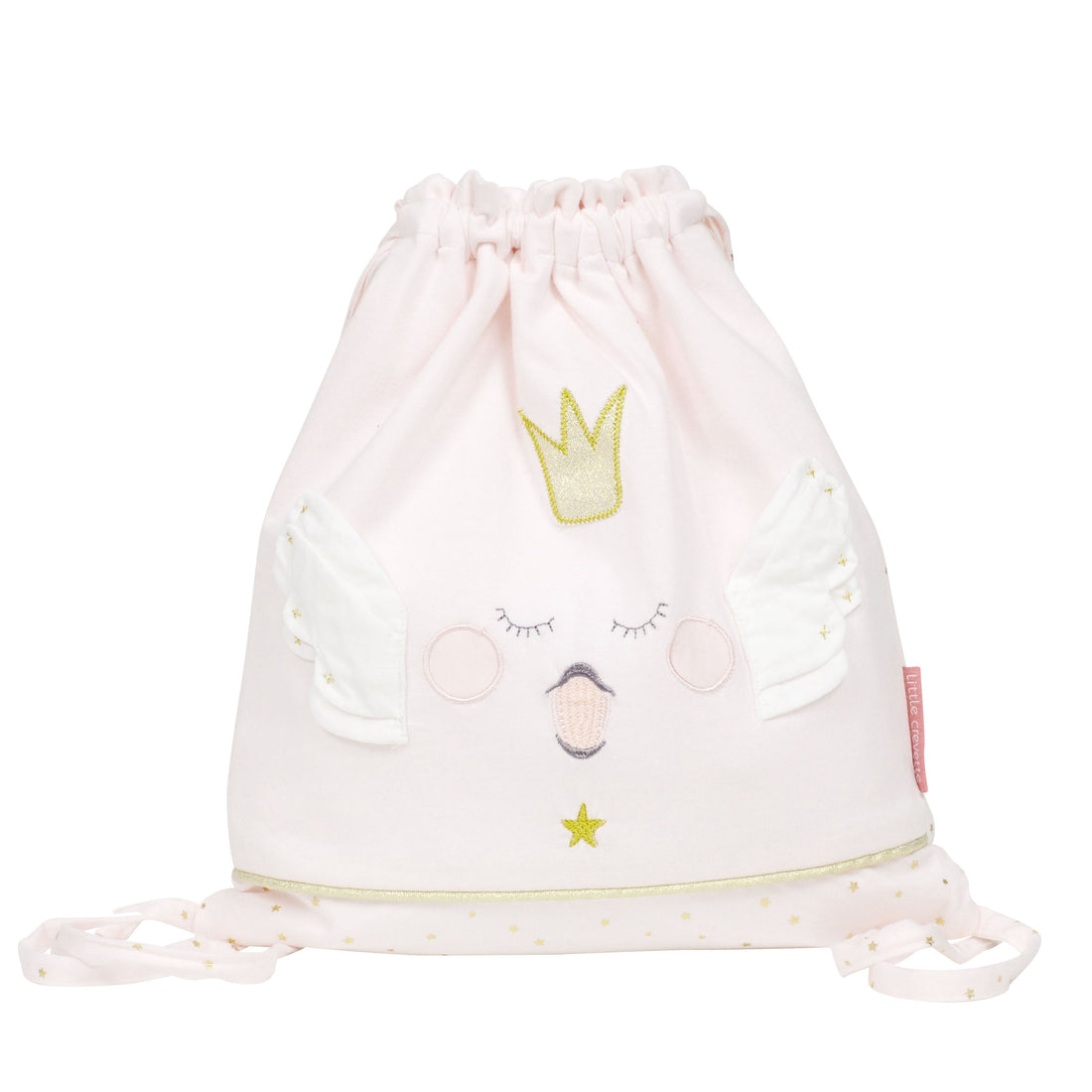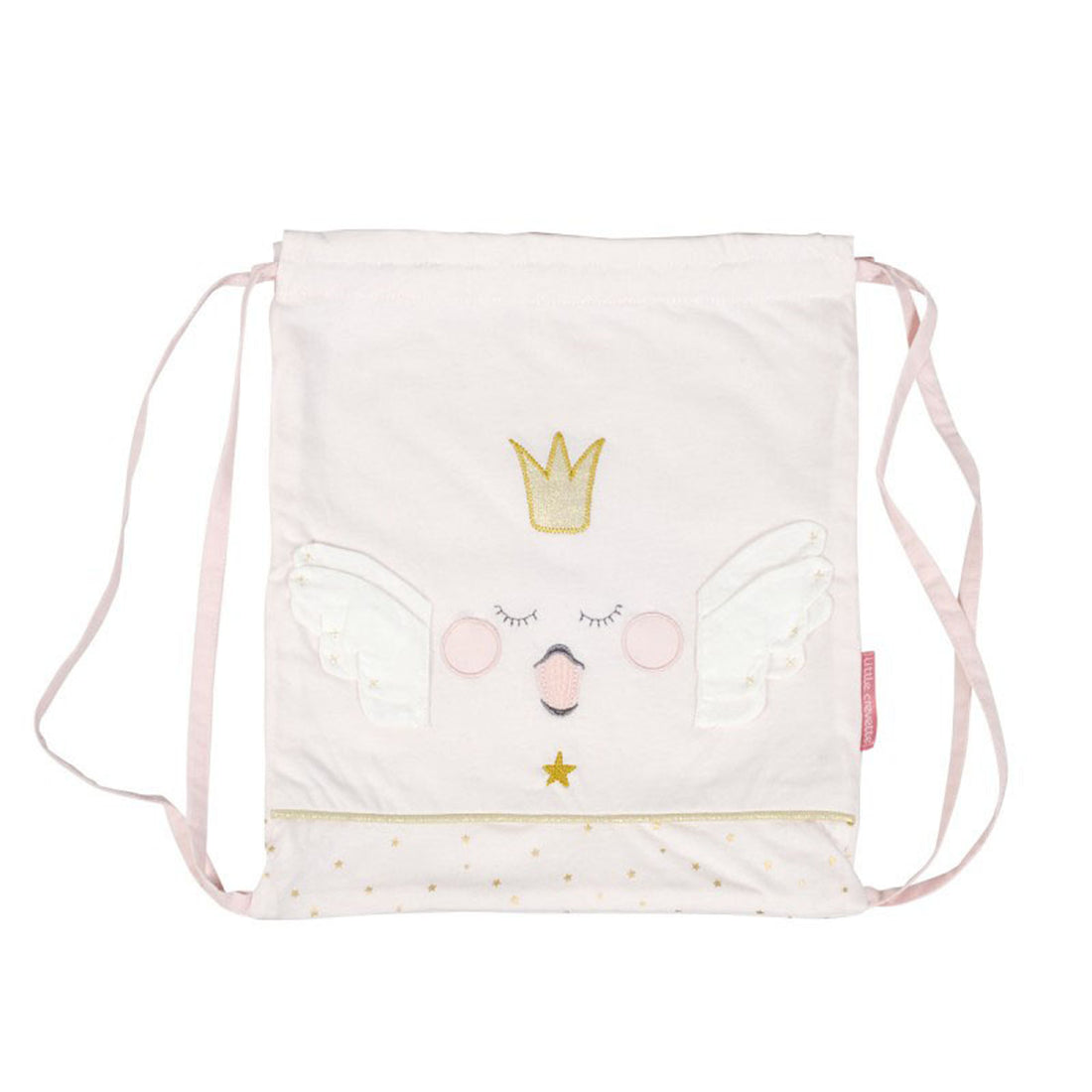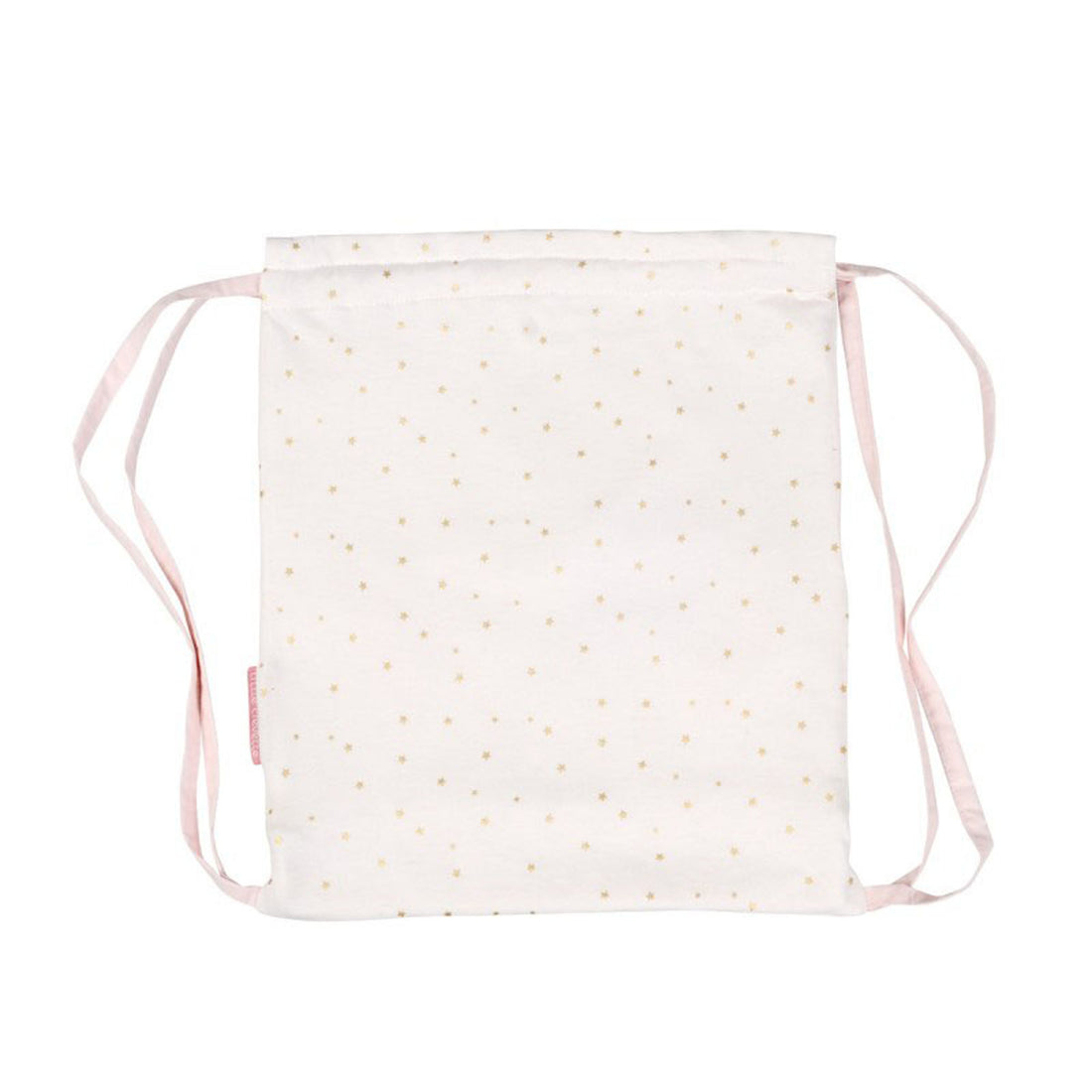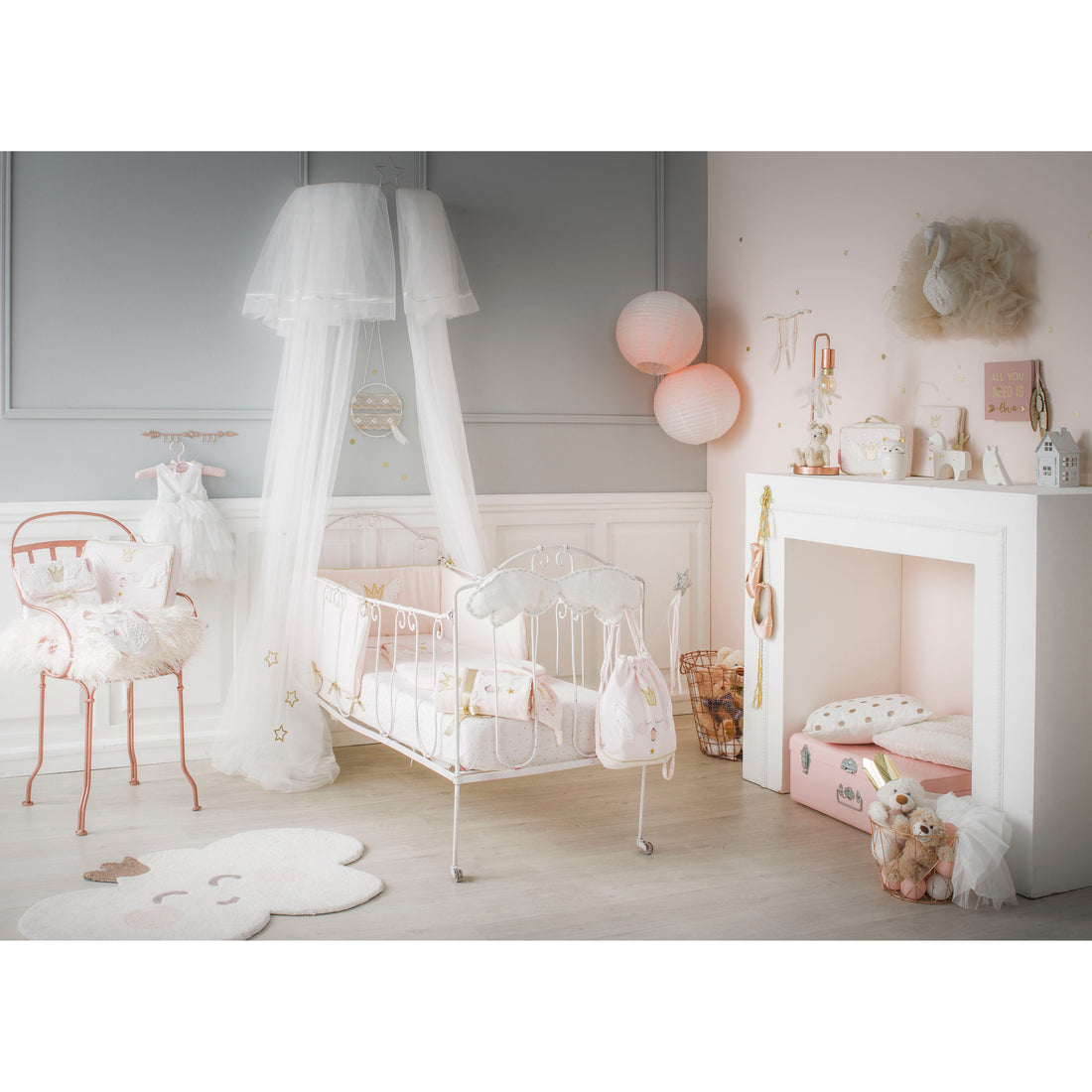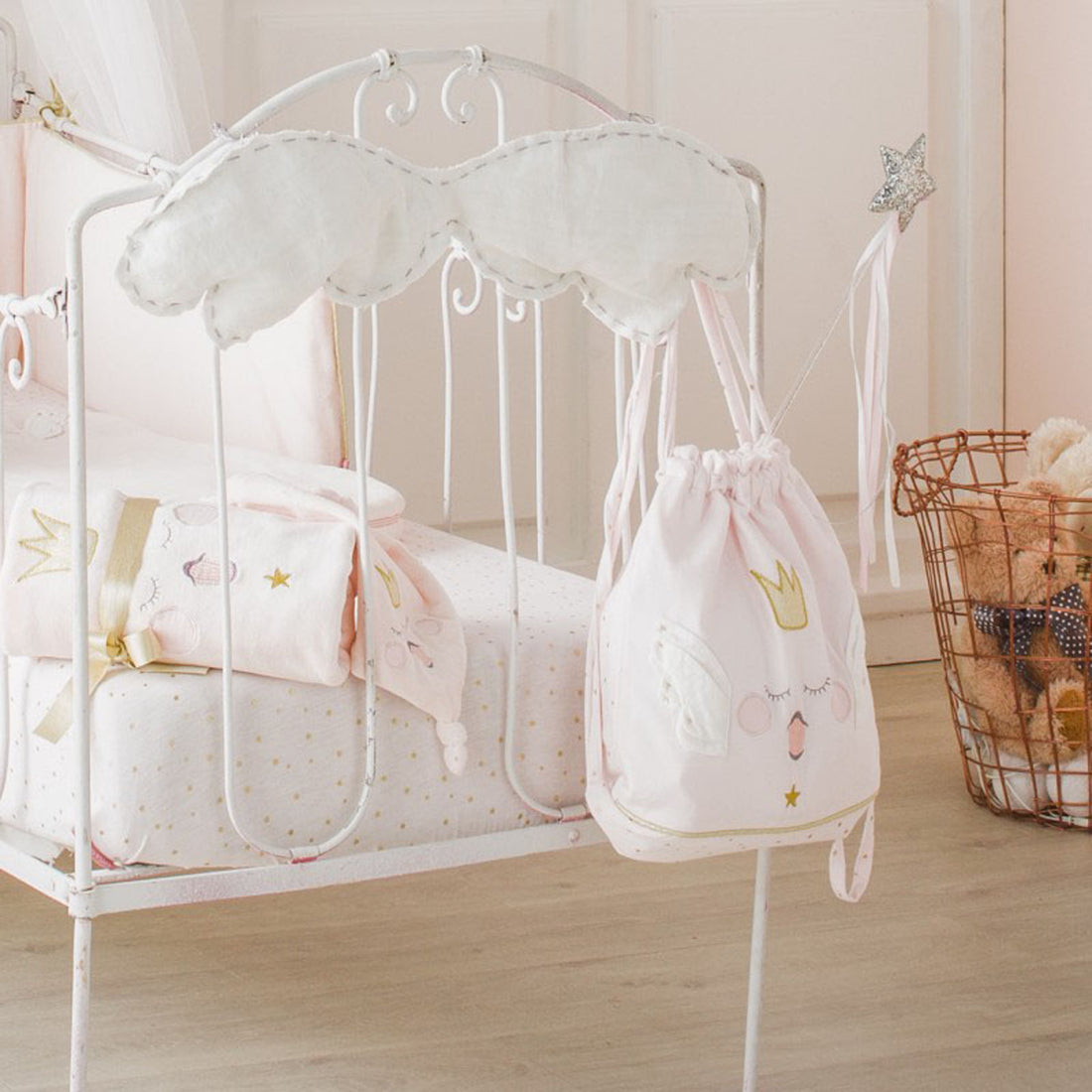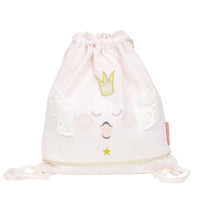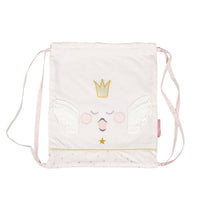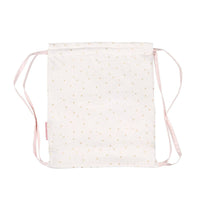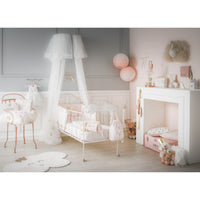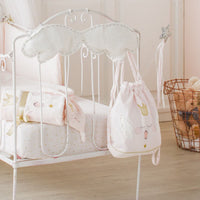 Changing bag, diaper bag, nursery bag, snack bag, pool bag or dance bag? With its waterproof interior, this pretty bag will accompany baby brilliantly throughout his career as a little girl! We love her delicate swan face embroidery, her little wings and touches of golden details! In addition, it is made of organic cotton. A nice bag, perfect for a birth gift.
Pale pink jersey bag embroidered with a swan face and decorated with a gold piping.
Waterproof interior lined with PVC.
Printed jersey back small golden stars.
Closure by sliding links.
Composition:
Pure organic cotton exterior
Organic cotton interior PVC coated
Dimensions: 30 x 35 cm
Use:
Machine washable at 30°c
Ironing and soft tumble dryer
The inside can be cleaned with a sponge!