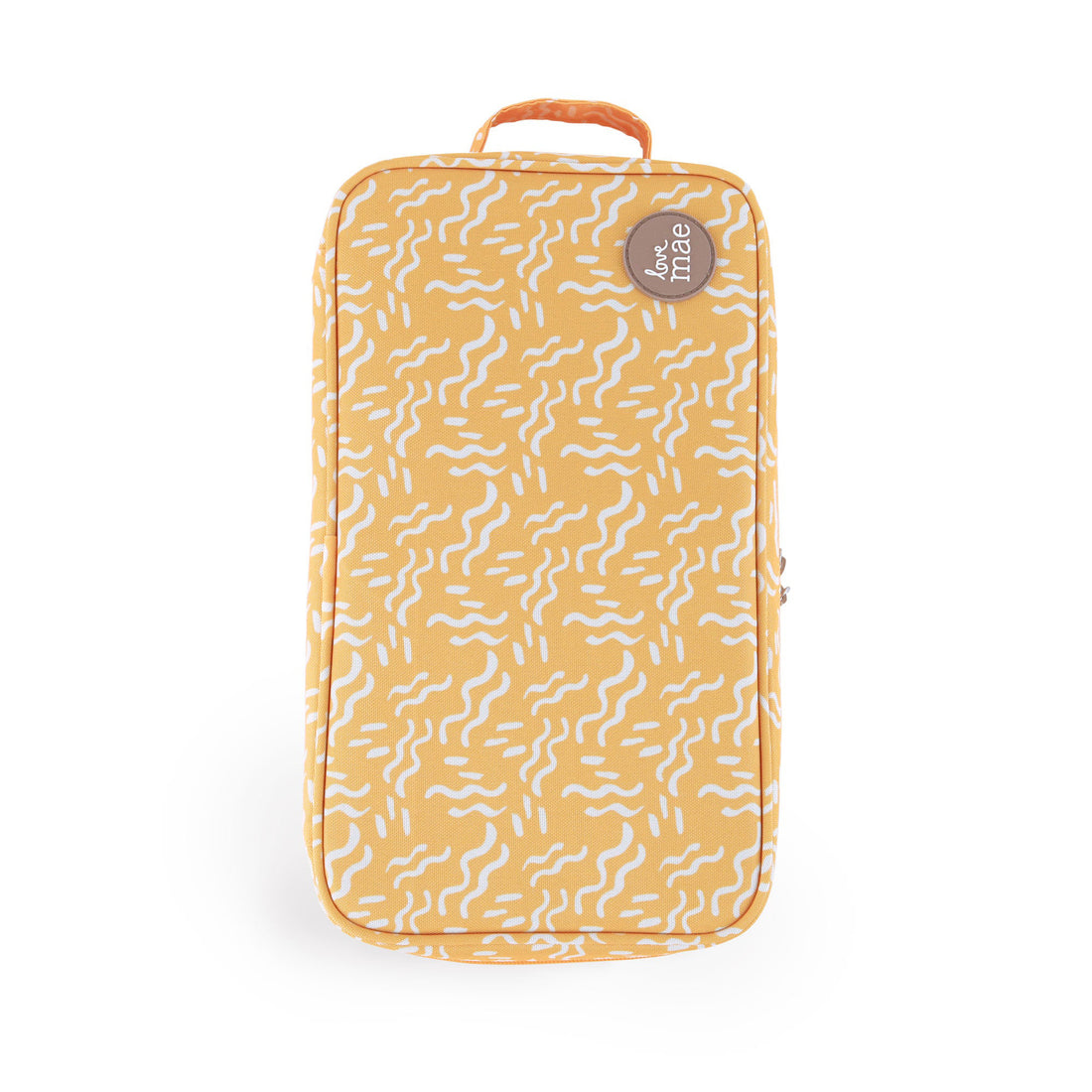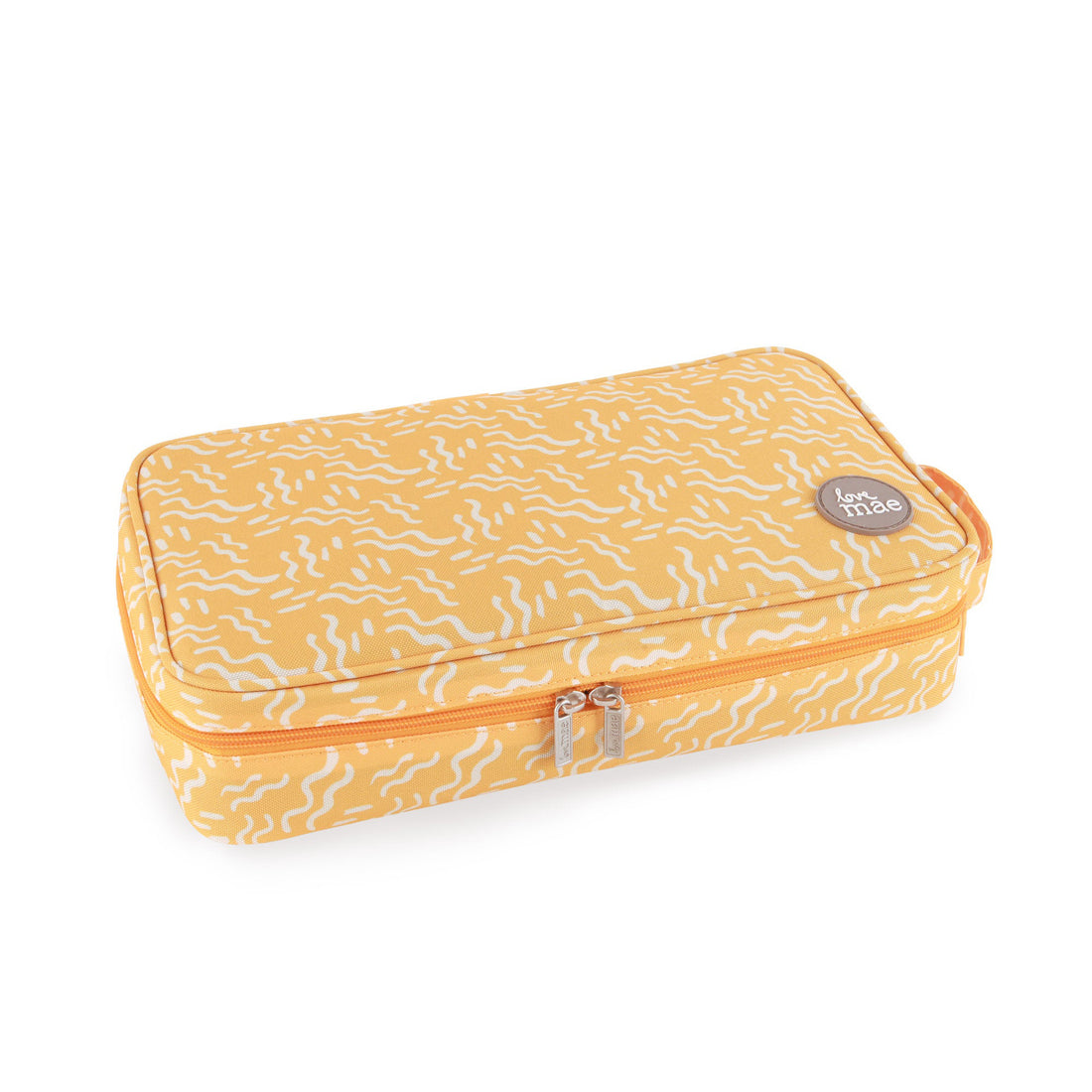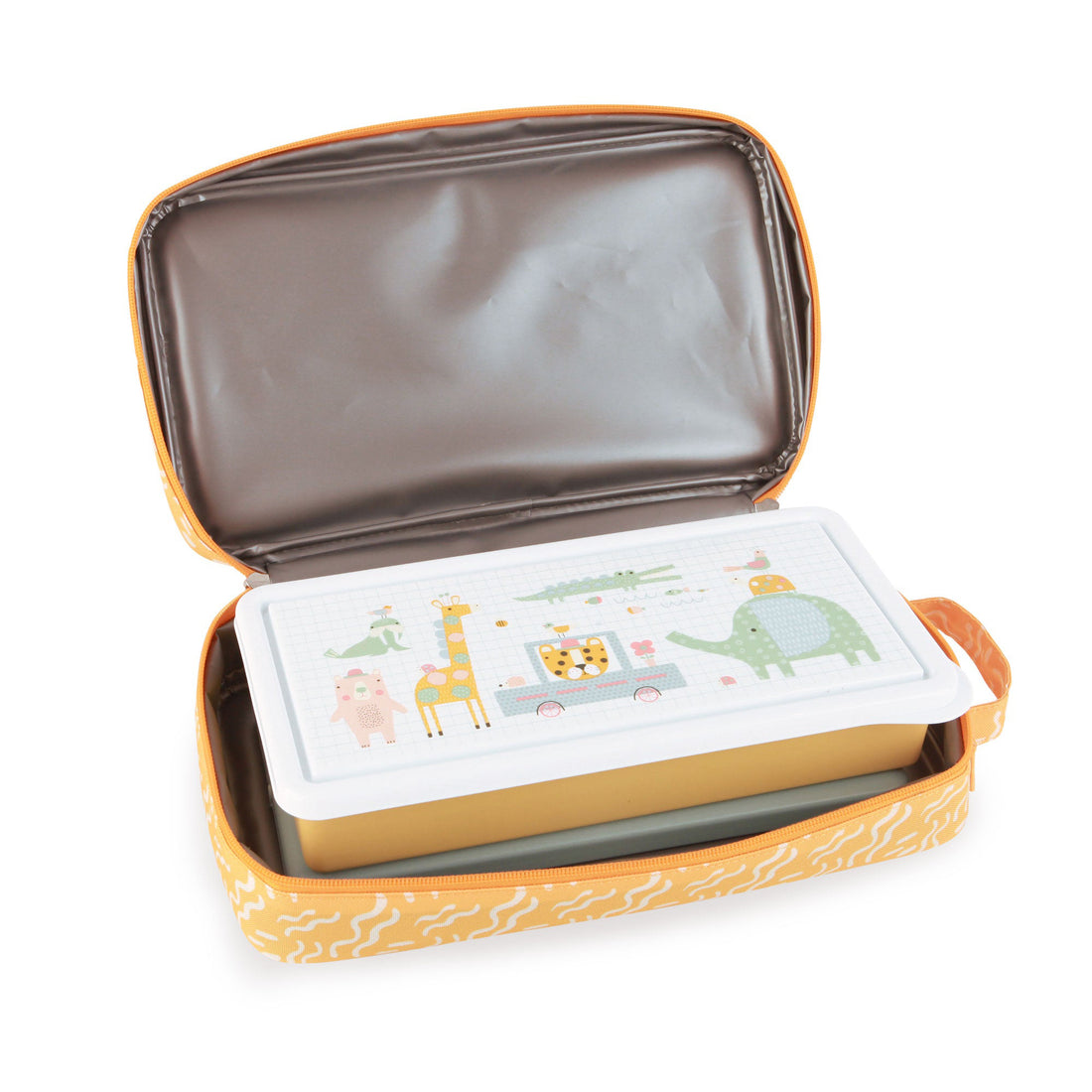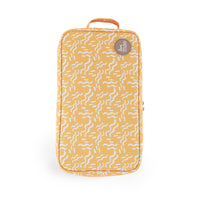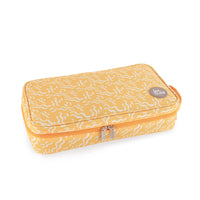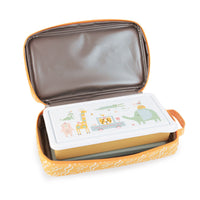 Give your Love Mae lunch box the ultimate chillout buddy with our groovy new patterned Cooler Bag. If your kiddo likes a more laidback style, the Ziggy gives off that "I'm cool, my lunch is cool… so everyone just be cool," kinda vibe.
Keep those lunches safe and fresh with our cooler bags! The perfect sized cooler bag for our lunchboxes, our cooler bags are created using recycled plastic bottles, diverting them from landfill and giving them a beautiful second life!
They're fun, sturdy, durable and match perfectly to our lunch boxes & backpacks. Buy the ice brick separately for those days you need to keep lunch extra cool. Goodness knows you can never have enough of them in the freezer for summer!
Cooler Bag – 325 x 185 x 75mm