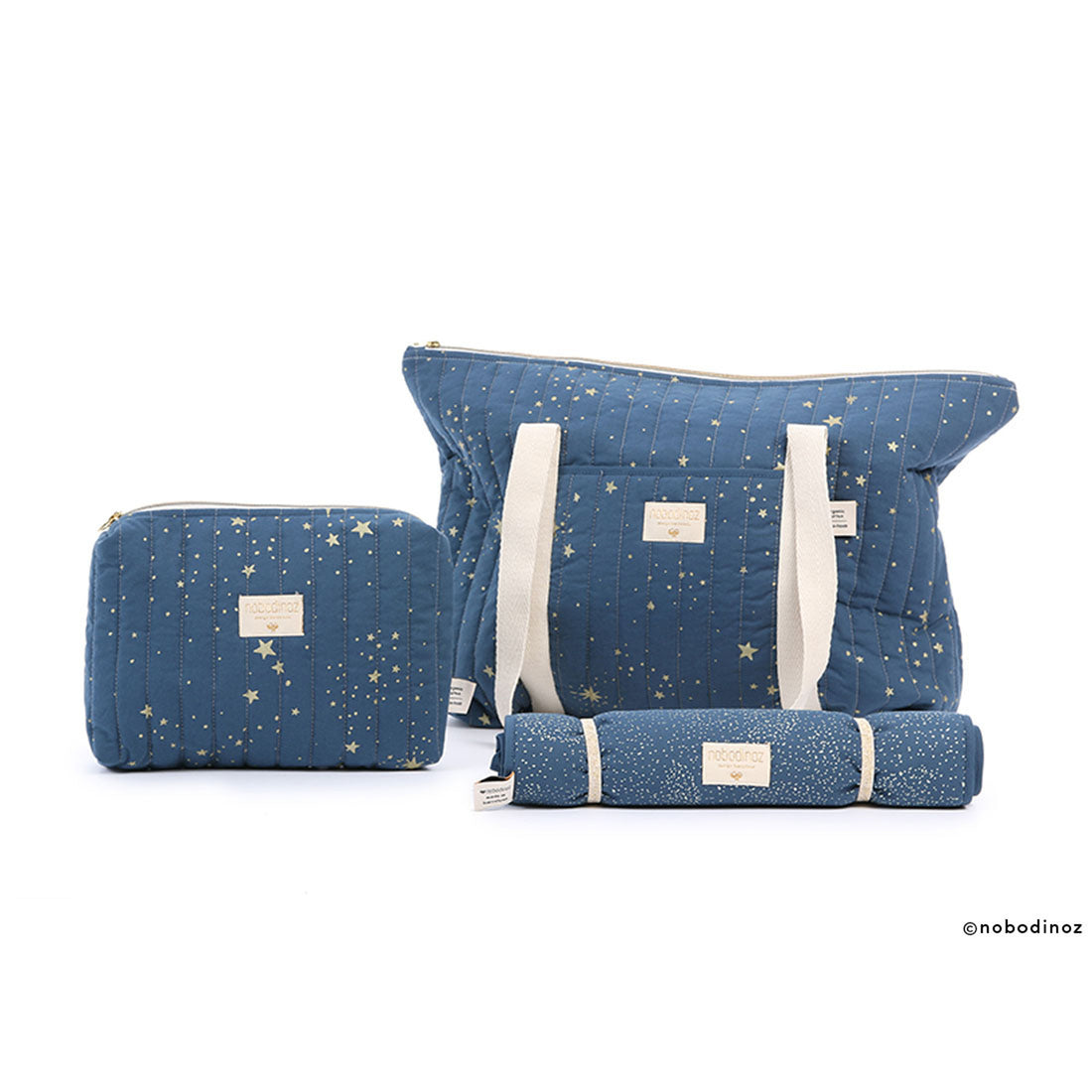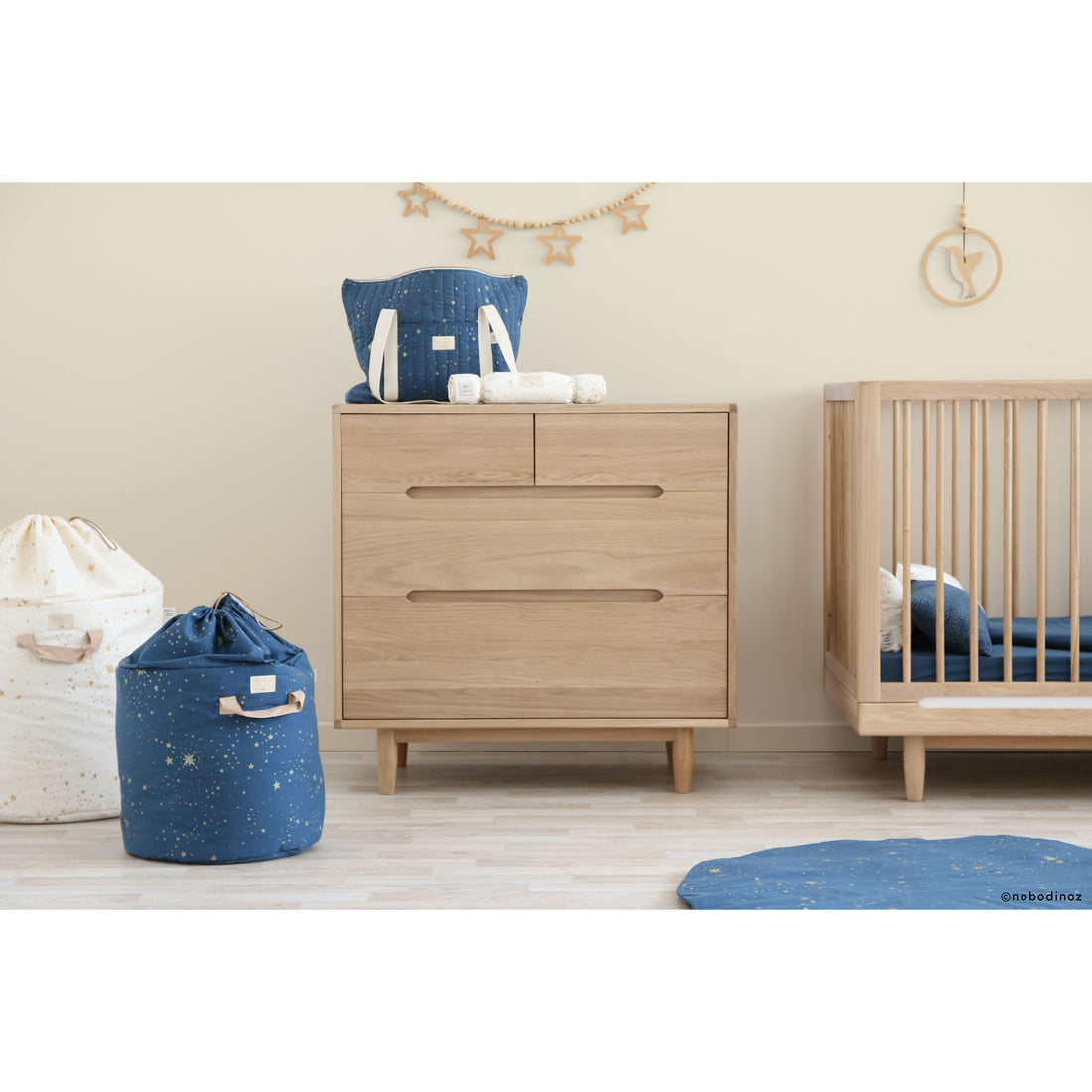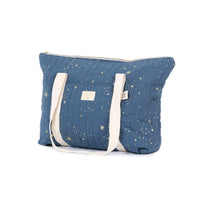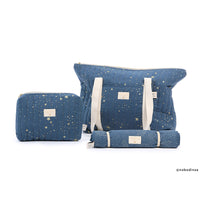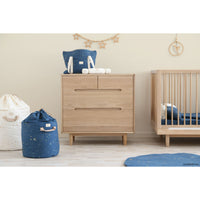 nobodinoz
nobodinoz Paris Maternity Bag Gold Stella/ Night Blue
Who said that maternity bags are not stylish? Nothing to give up your style, complete your look with the Paris bag.
This organic cotton bag is easy to clean thanks to its water-repellent lining. Practical and lightweight, this maternity bag comes equipped with a gold-colored zipper closure, two handles to hang on the shoulder and includes 3 interior pockets for diapers, creams and eyelids. Padded texture to transport it comfortably.
Padded quilted fabric with water-repellent interior.
Golden zipper.
Includes 3 pockets on the inside and one pocket on the outside.
Easy to wash thanks to its water-repellent interior.
15 different prints.
Certificates: ORIGIN ORIGIN USA COTTON - GOTS - OEKO TEX CLASS 1 - Safe for baby's skin and for the planet.
Material: Outer shell: 100% organic cotton / lining: 48% cot 52% pol acrylic coated / filling: 100% polyester / accesories: 100% organic cotton
Measures: 34cm x 50cm x 12cm
How to wash: Hand wash cold, do not soak, do not scrub, do not iron, do not spin dry.