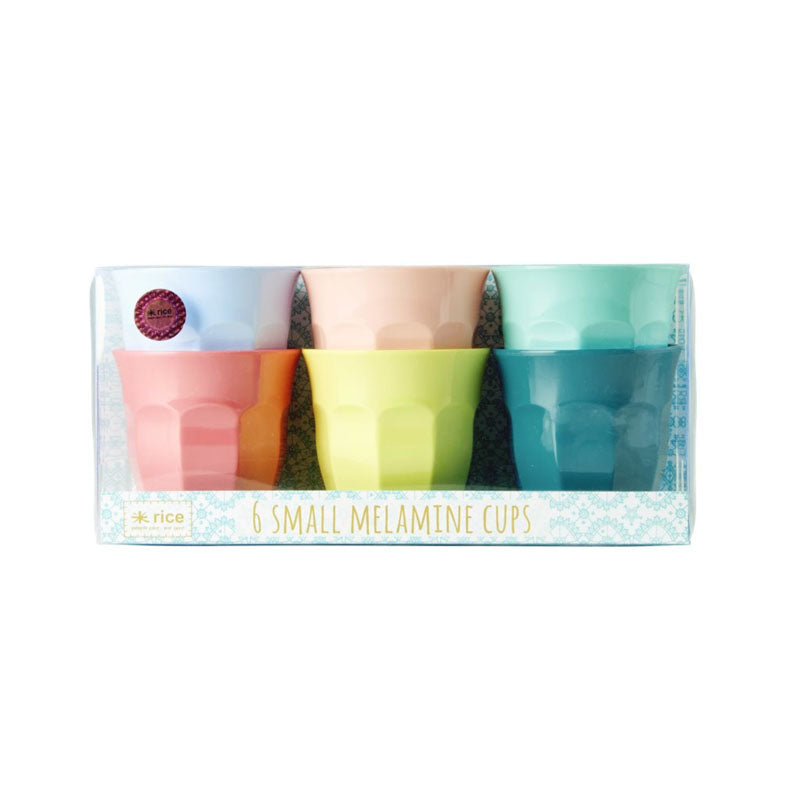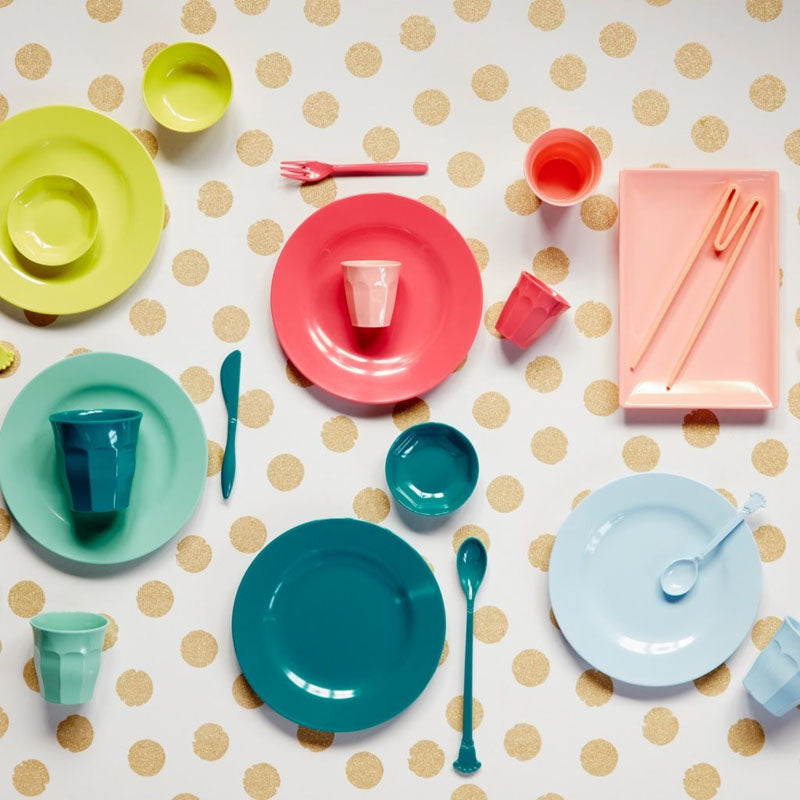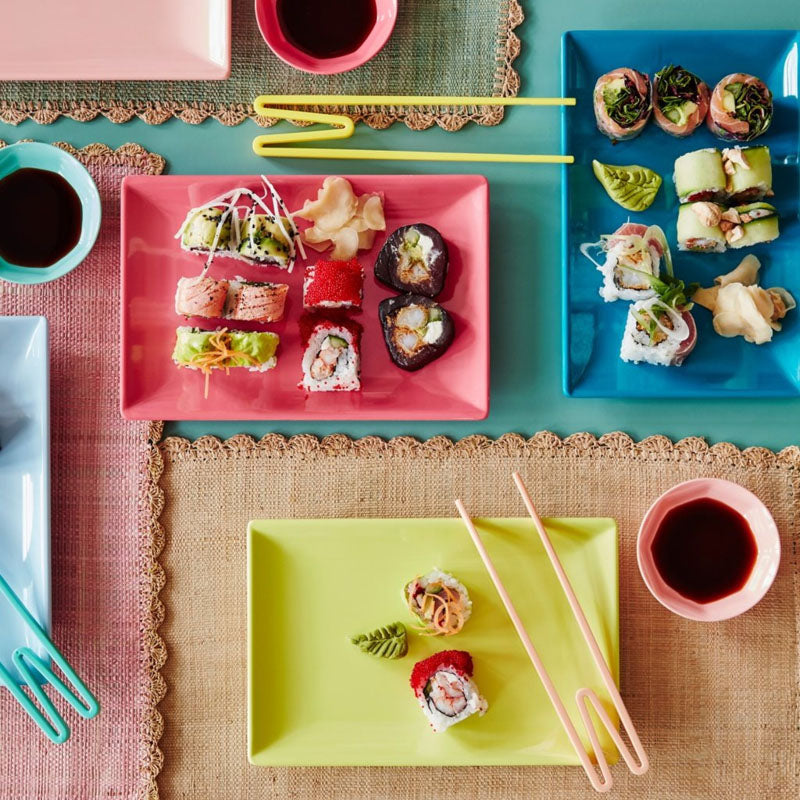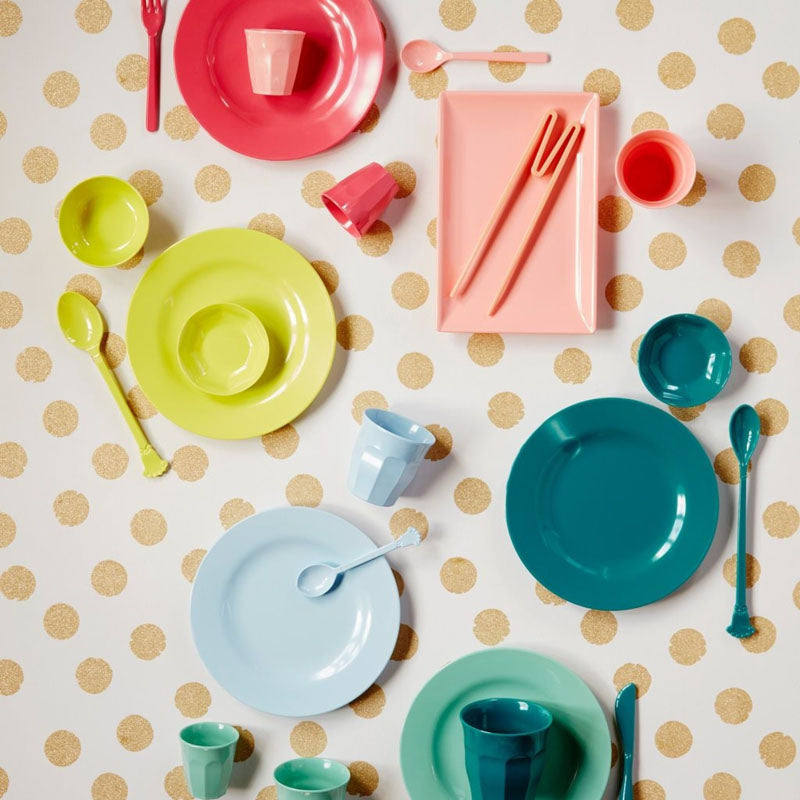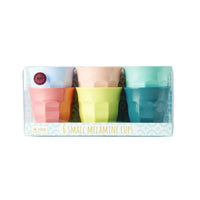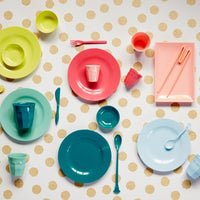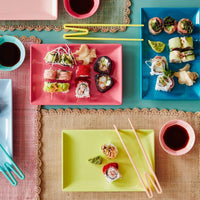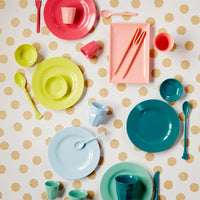 Rice DK
Rice DK Small Curved Cup in 6 Asst Shine Colors
Size: 7 x 7 cm
Material: Melamine
Rice has very nice melamine dishes. Melamine cups, plates and cutlery in cozy colors. The melamine products from Rice are Fair Trade certified. In addition, melamine is bisphenol-A (BPA-free) and does not contain softeners. The service is dishwasher safe. Fun and convenient to use every day!
Melamine is not microwave safe.
6 pack of the small sized indispensable rice melamine cup in assorted shine colors. This box is great as a gift for both kids and adults. Remember we have several 6 packs with medium size too, in both solid colors and with great prints.