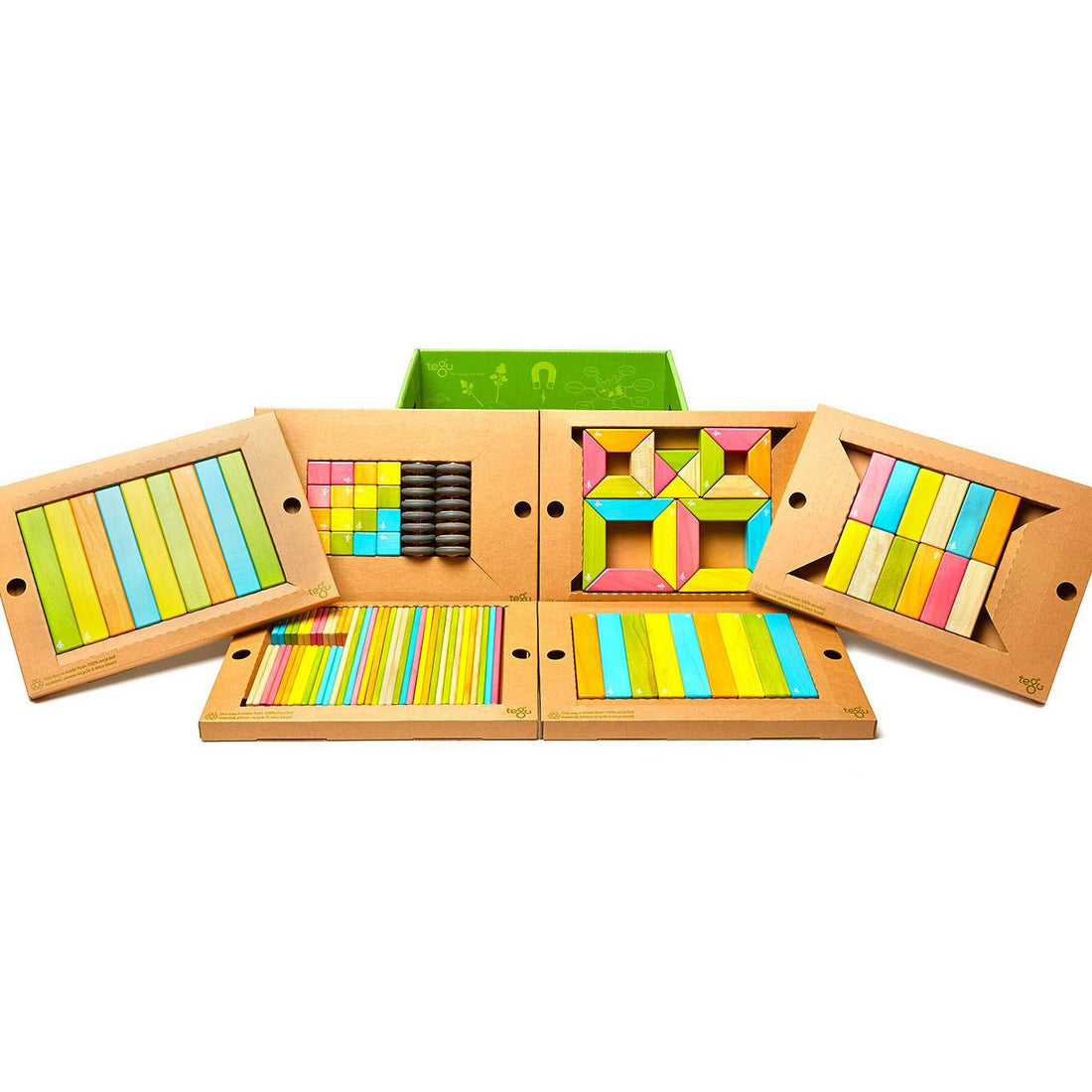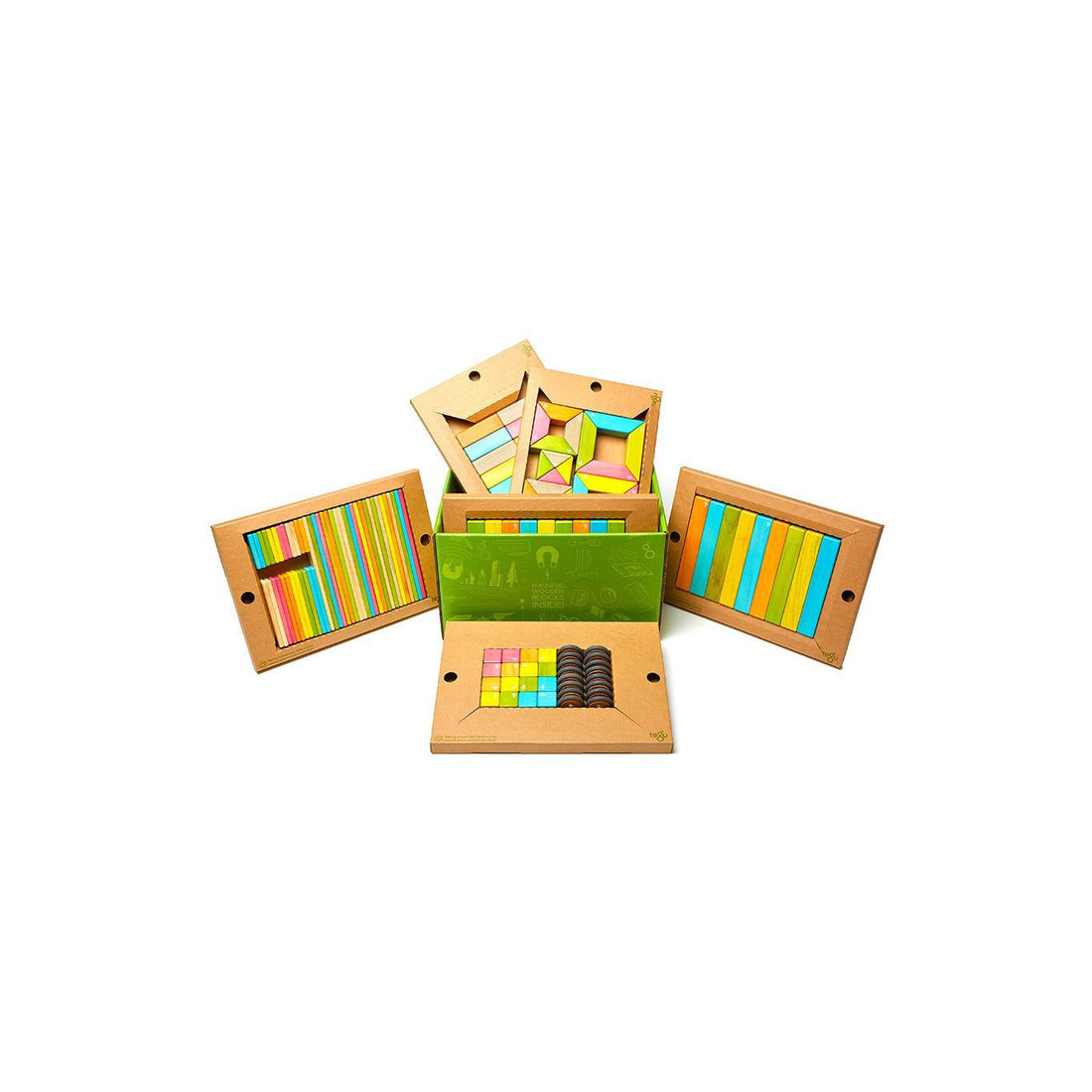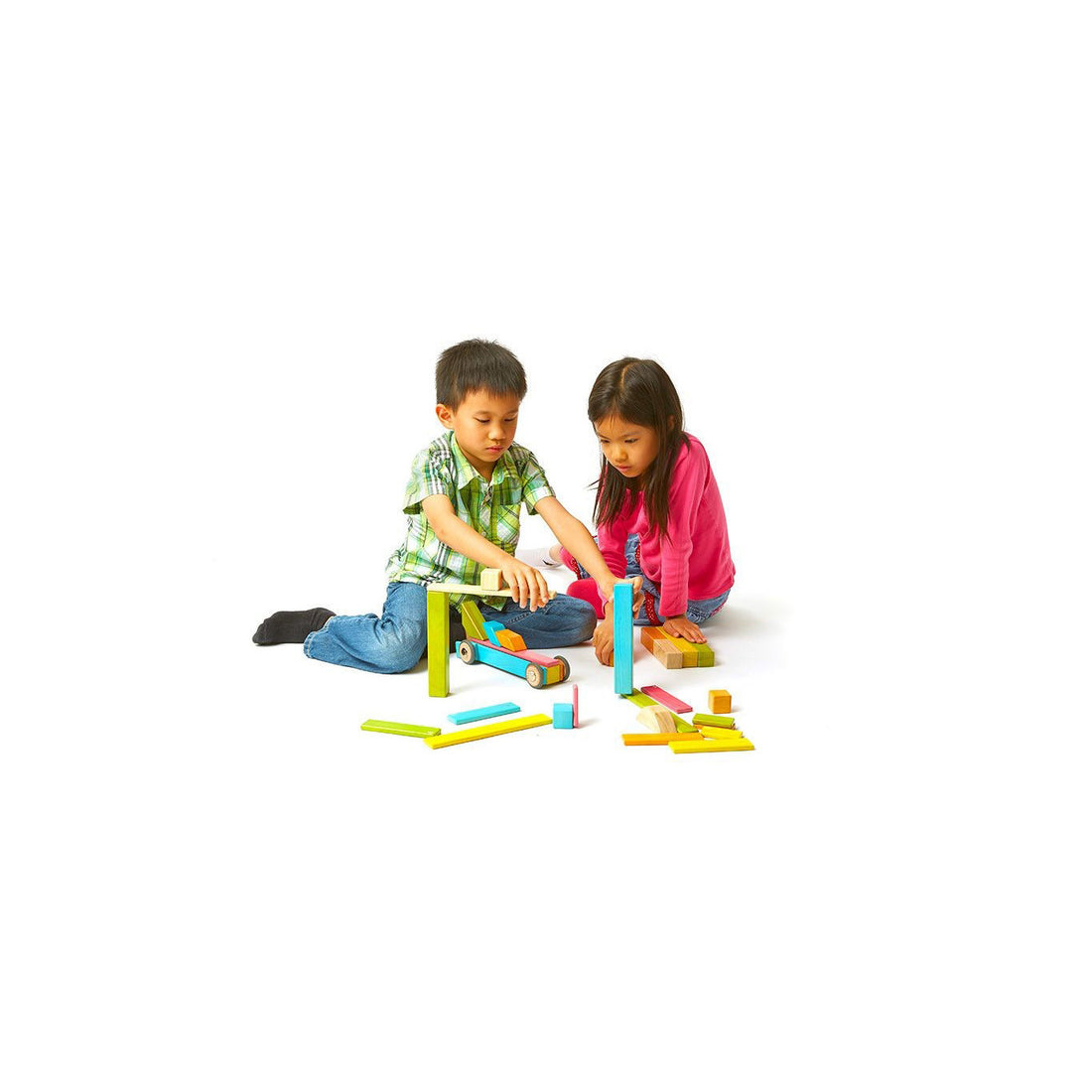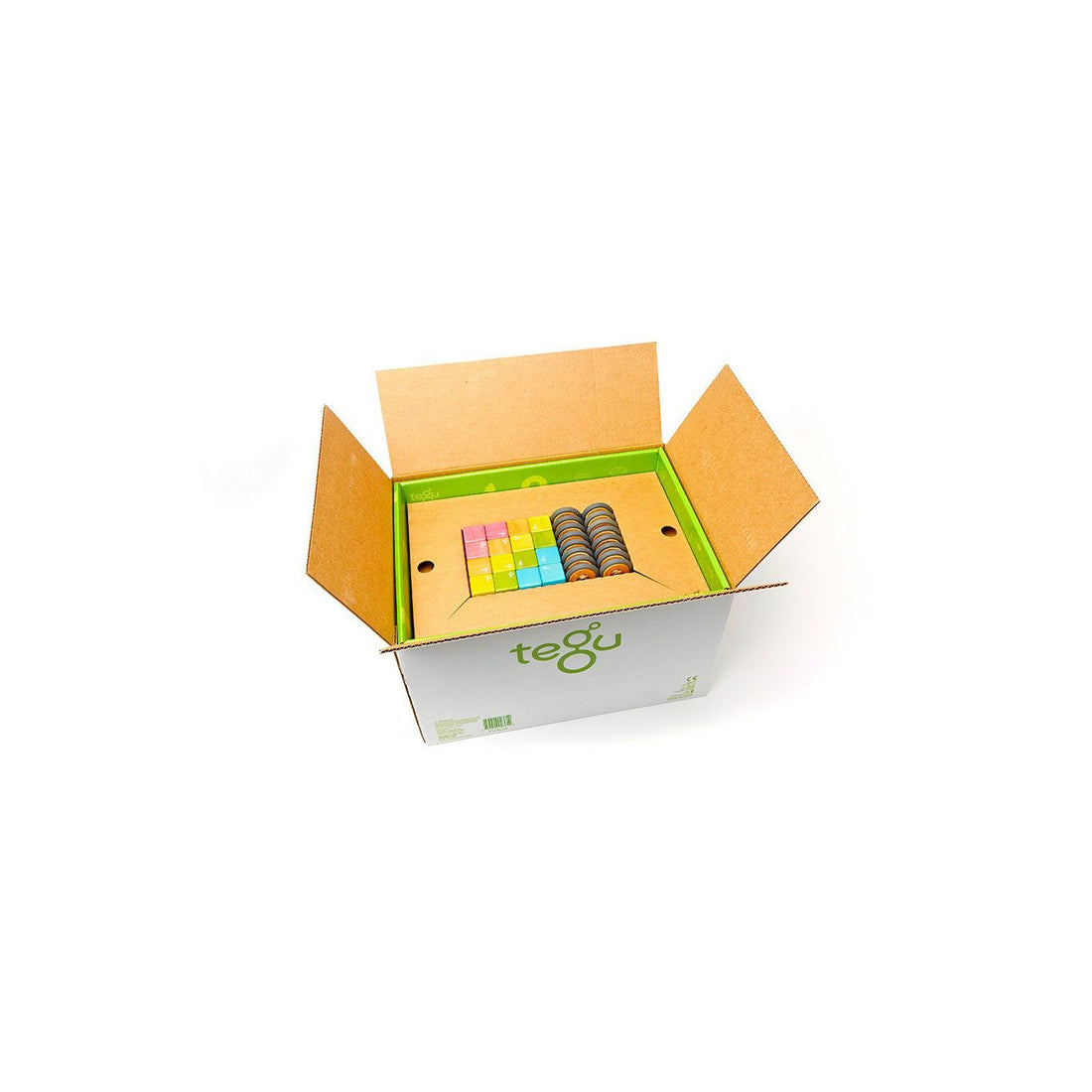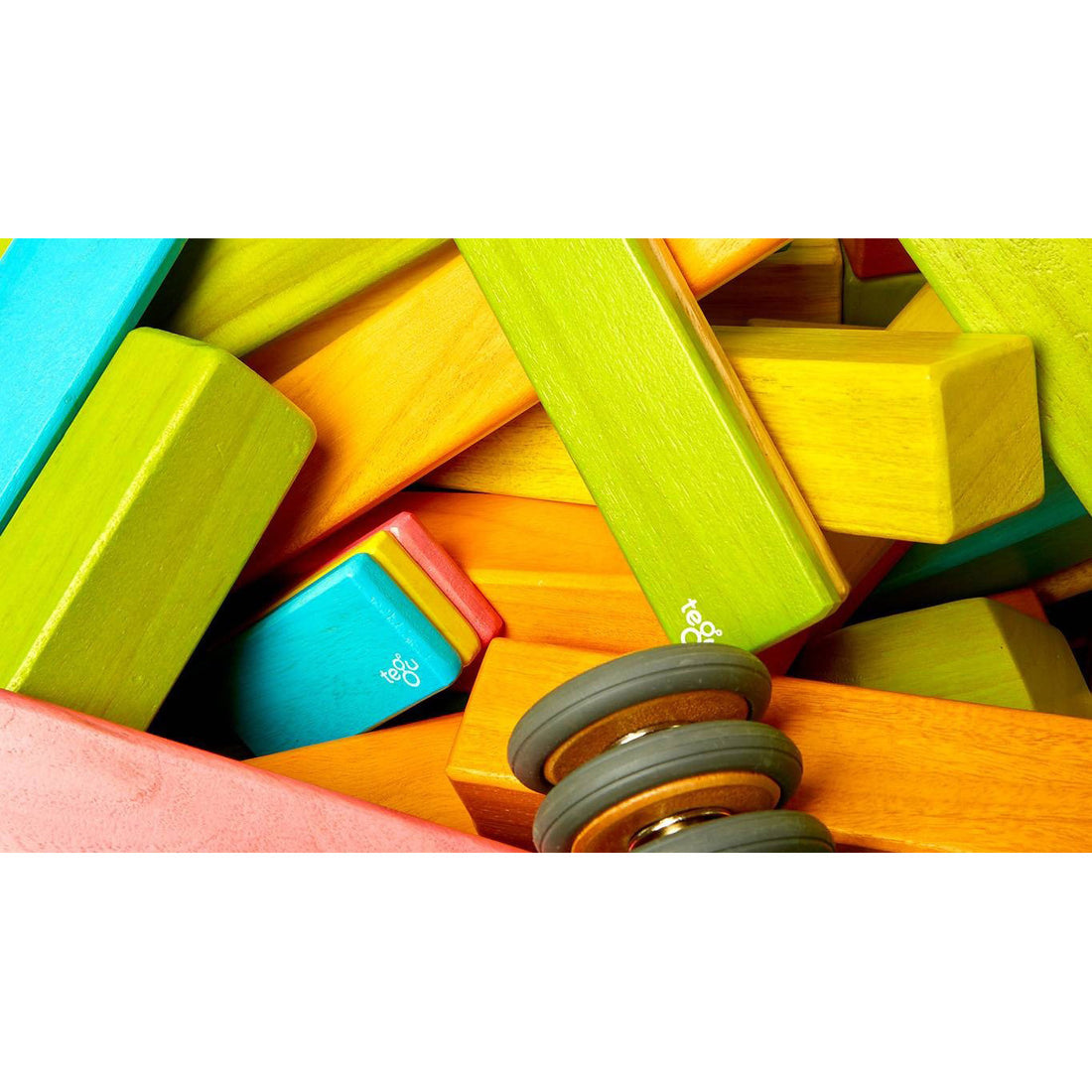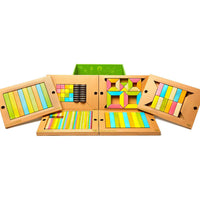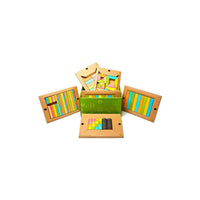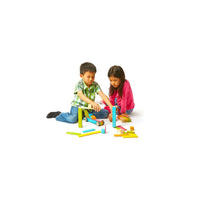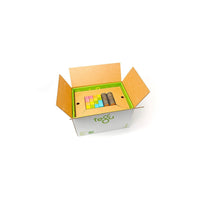 Tegu
Tegu The Classroom Kit 130 Magnetic Wooden Blocks
The Classroom Kit is a bulk pack of Tegu Blocks perfect for both the classroom or the home playroom.
Includes 130 blocks in 10 shapes: 16 cubes, 18 tall columns, 12 short columns, 24 mega planks, 12 long planks, 12 short planks, 8 small trapezoids, 8 long trapezoids, 4 triangles, and 16 wheels
100% Satisfaction Guaranteed
Ages 1+
Warning: This product contains small magnets. Swallowed magnets can cause complications leading to serious infections and death. Seek immediate medical attention if magnets are swallowed or inhaled.
Origin: Designed in the USA, purposefully made in Honduras.
Materials: Eco-friendly, sustainably-sourced hardwoods. Safe, non-toxic, water-based lacquers (for colors and clear coats). As a vertically-integrated company, we intimately know our supply chain and suppliers.
Size: Package dimensions are 15x11x9 inches. Total weight is 13.5 lbs.
Individual Block Sizes: Cube is 1.18 x 1.18 x 1.18 in. Short plank is 2.36 x 1.18 x 0.3 in. Long plank is 4.72 x 1.18 x 0.3 in. Mega plank is 8.26 x 1.18 x 0.3 in. Medium column is 1.18 x 1.18 x 3.54 in. Large column is 1.18 x 1.18 x 7.08 in. Small trapezoid is 1.18 x 1.18 x 3.54 in. Large trapezoid is 1.18 x 1.18 x 4.72 in. 
Packaging: Tegu Blocks come packaged in a beautifully designed box large and rigid enough to store the blocks for many years to come.
Safety: This product conforms to the USA and European safety requirements of CPSIA 2011 and EN71, respectively.