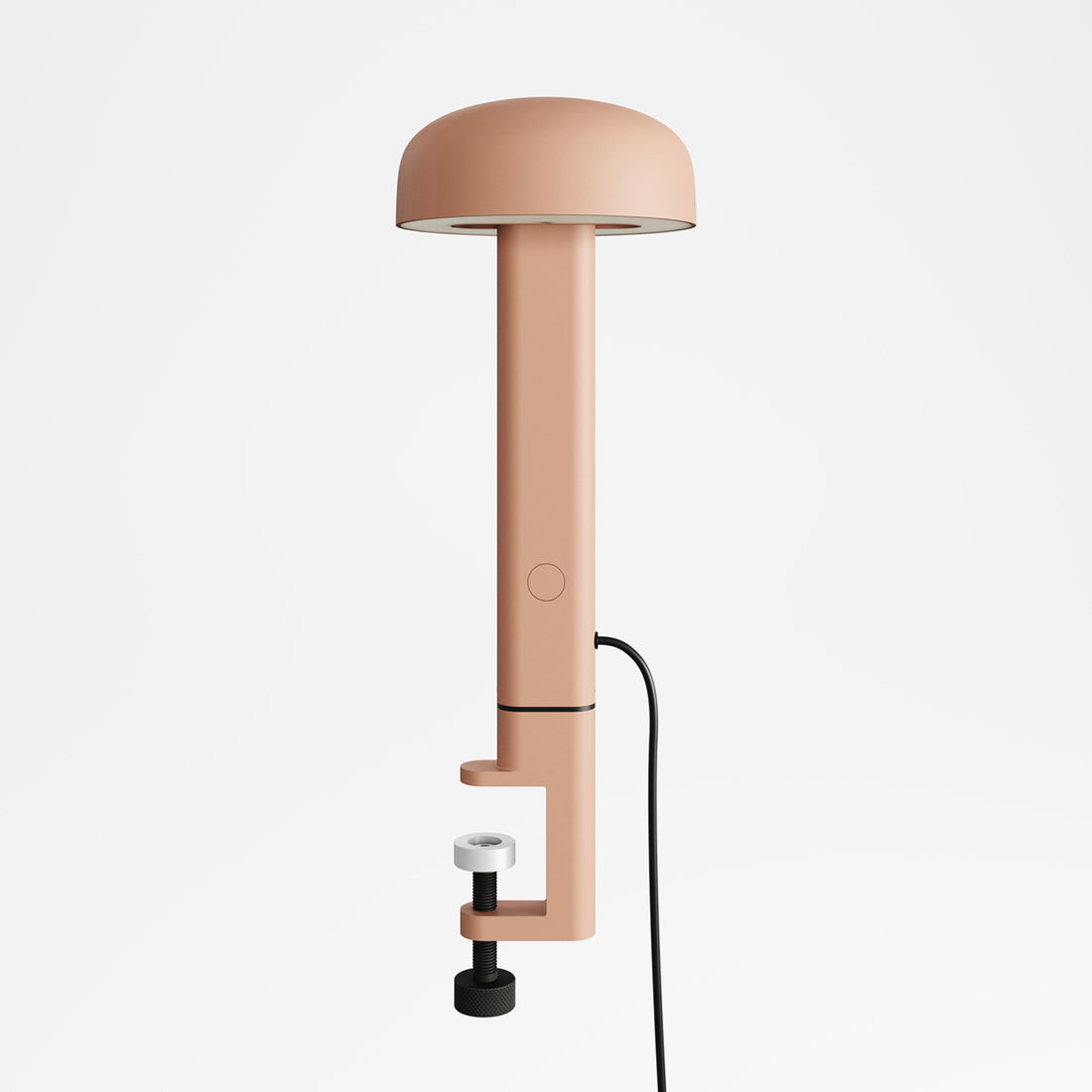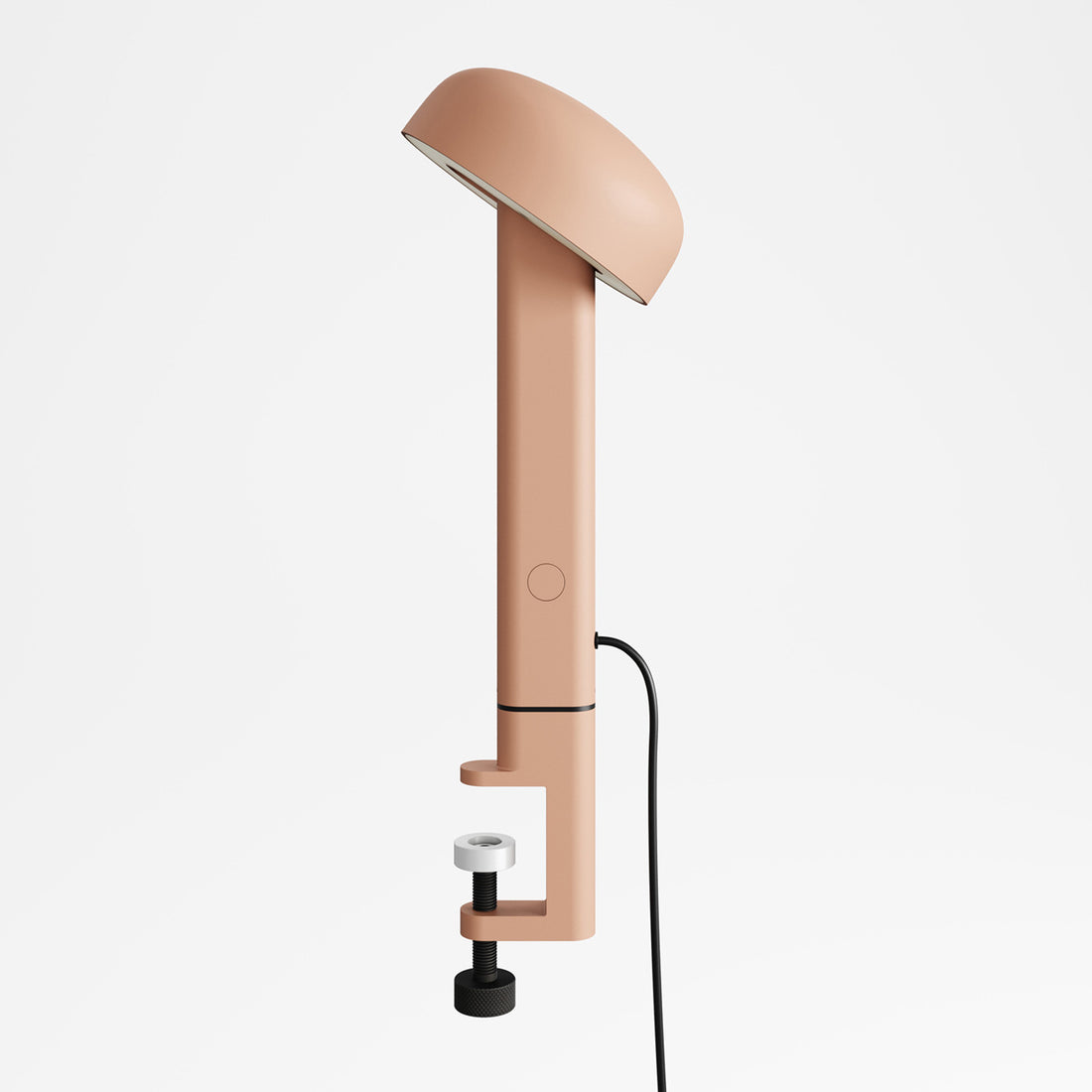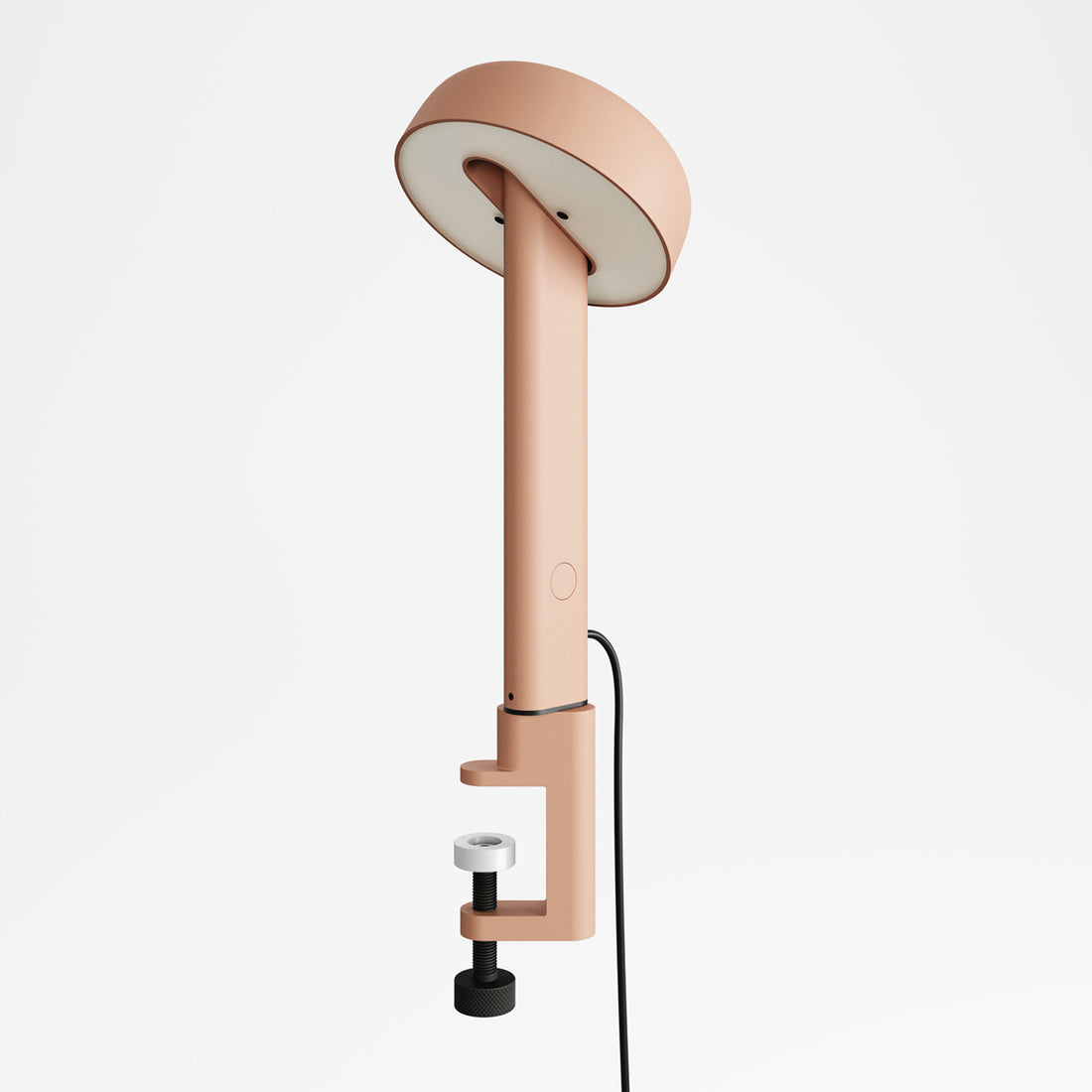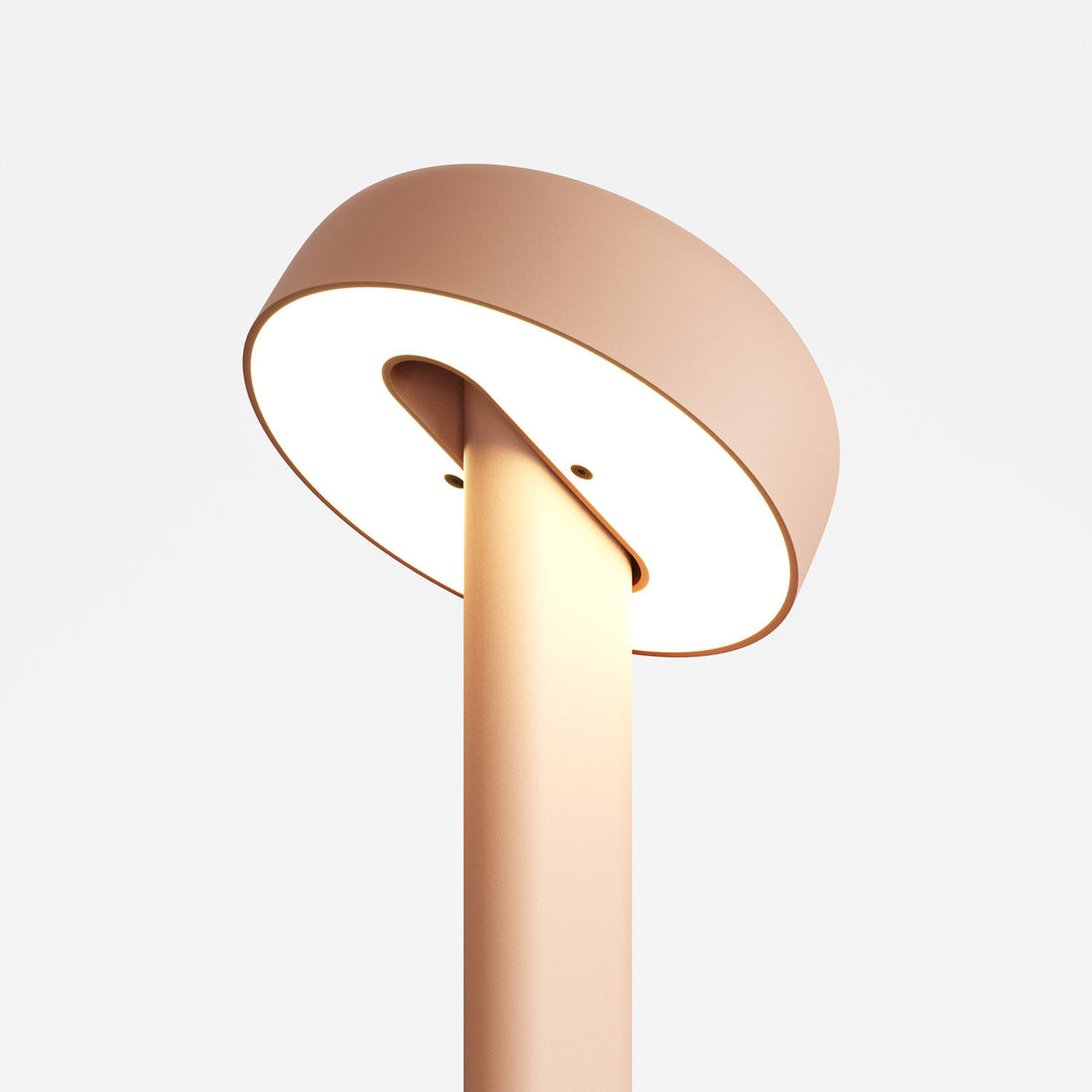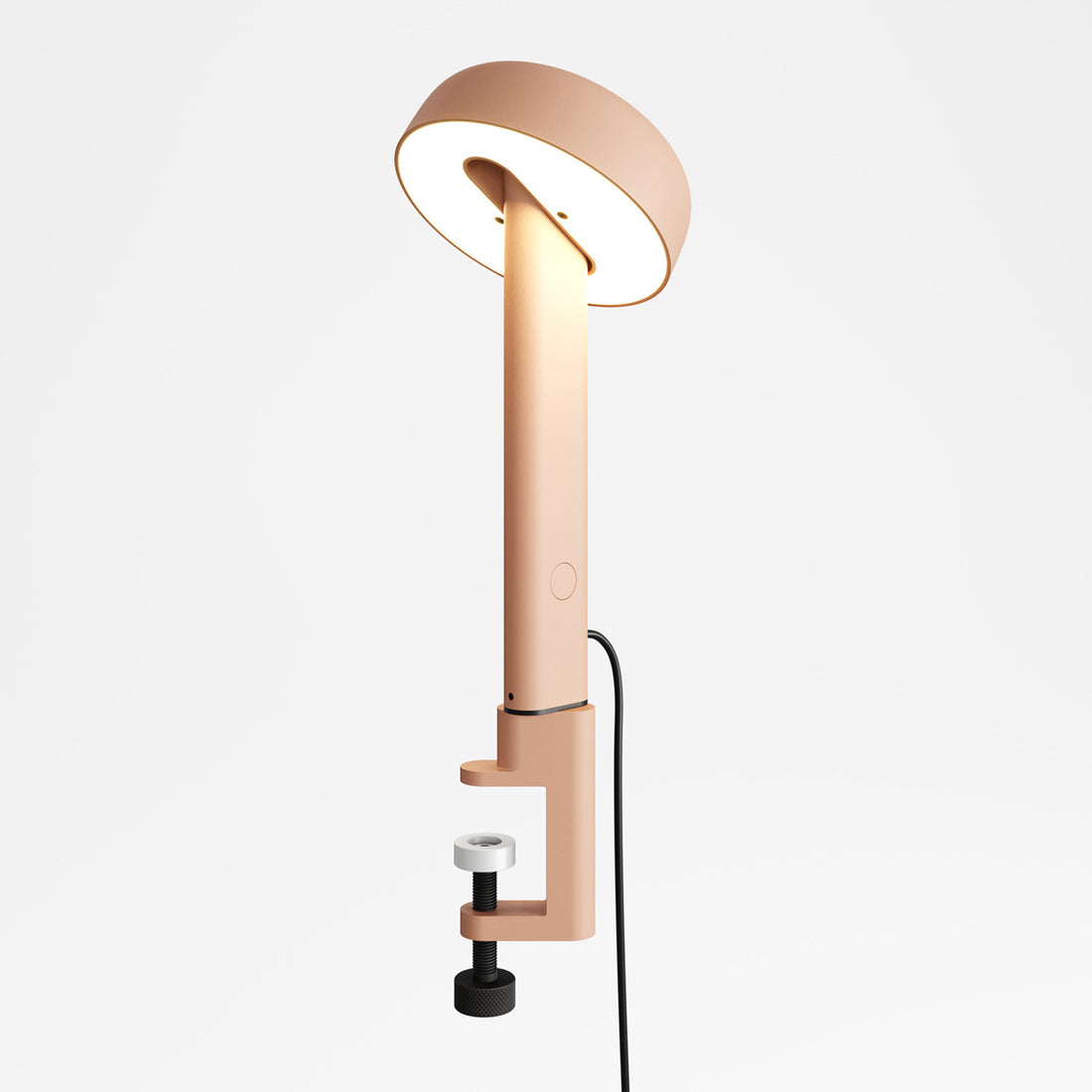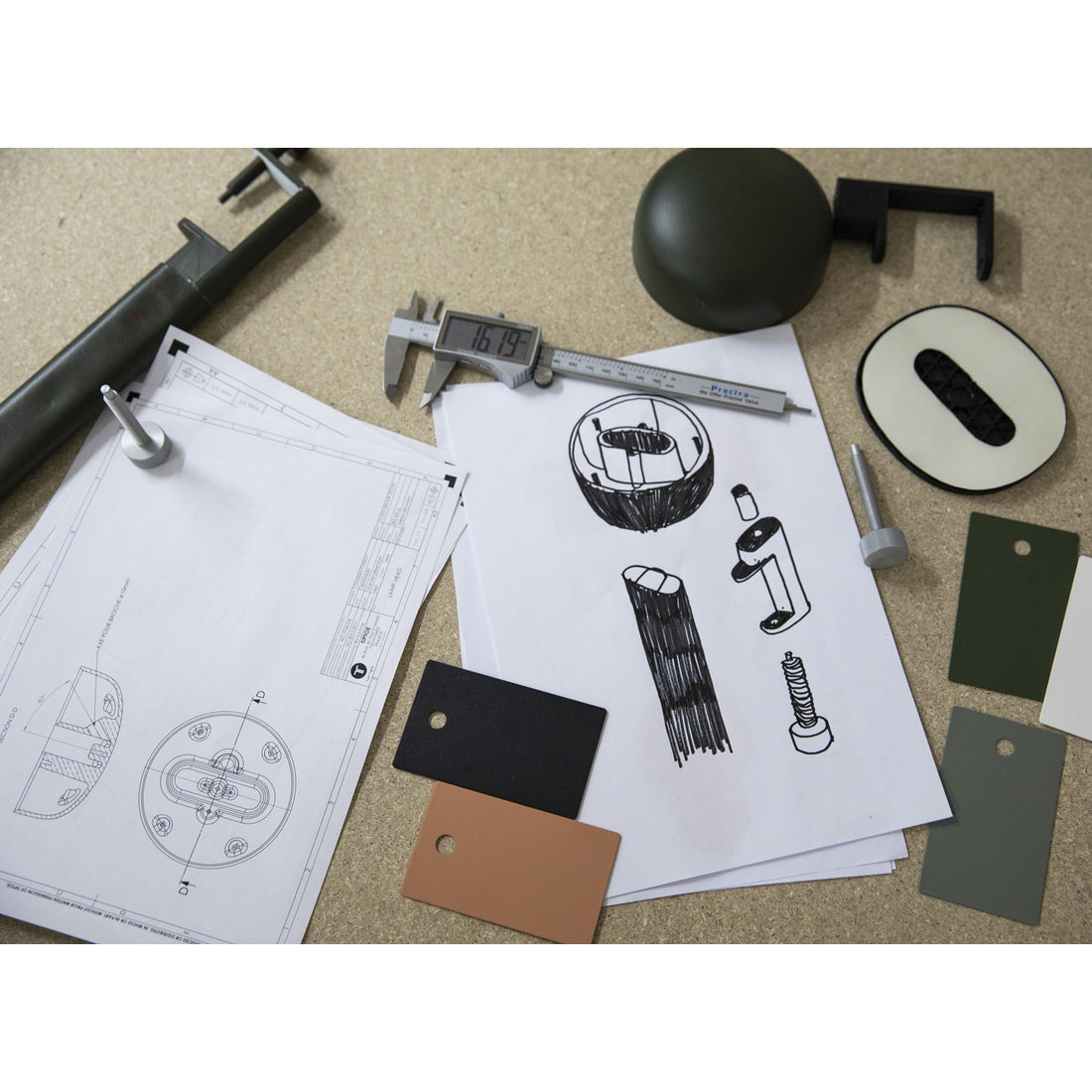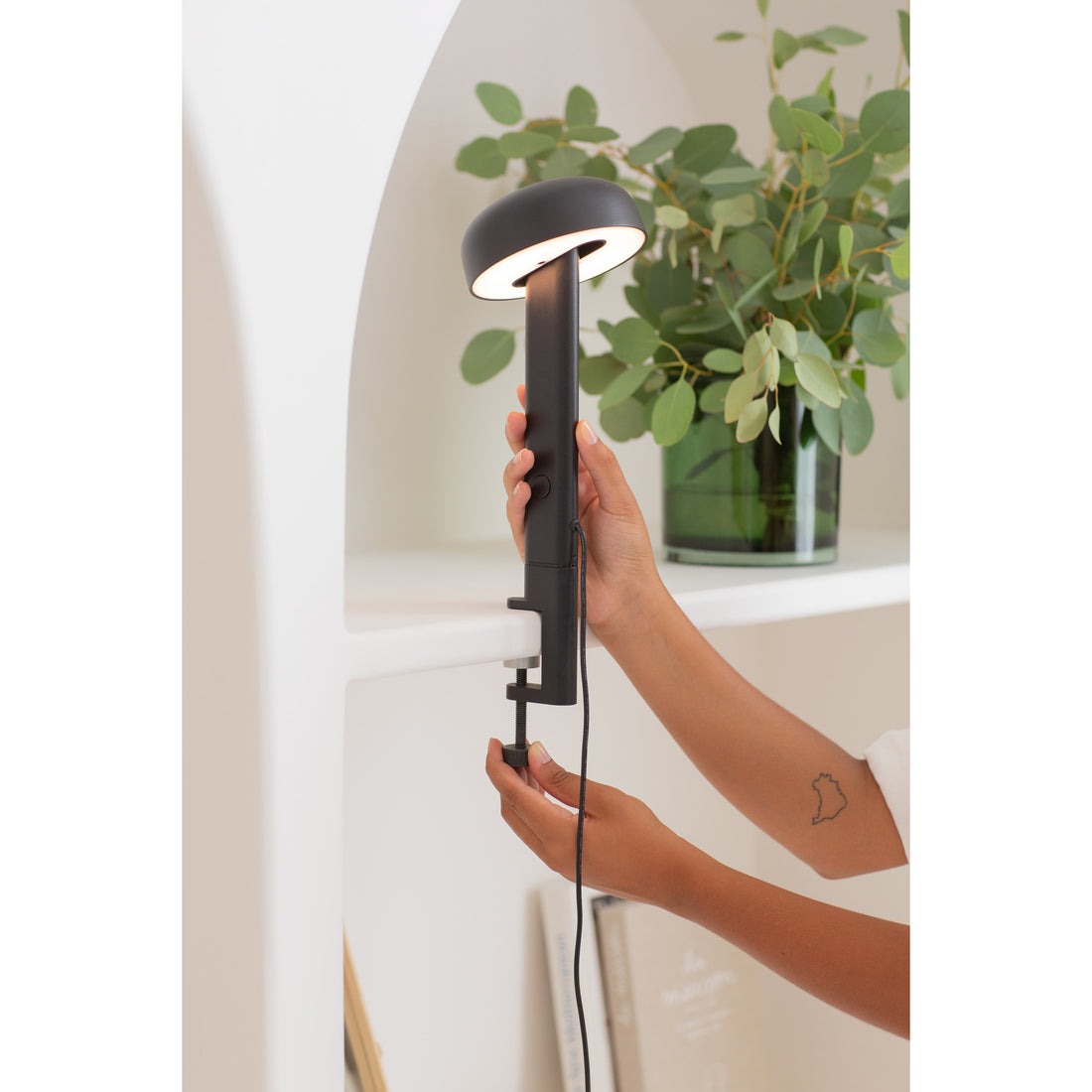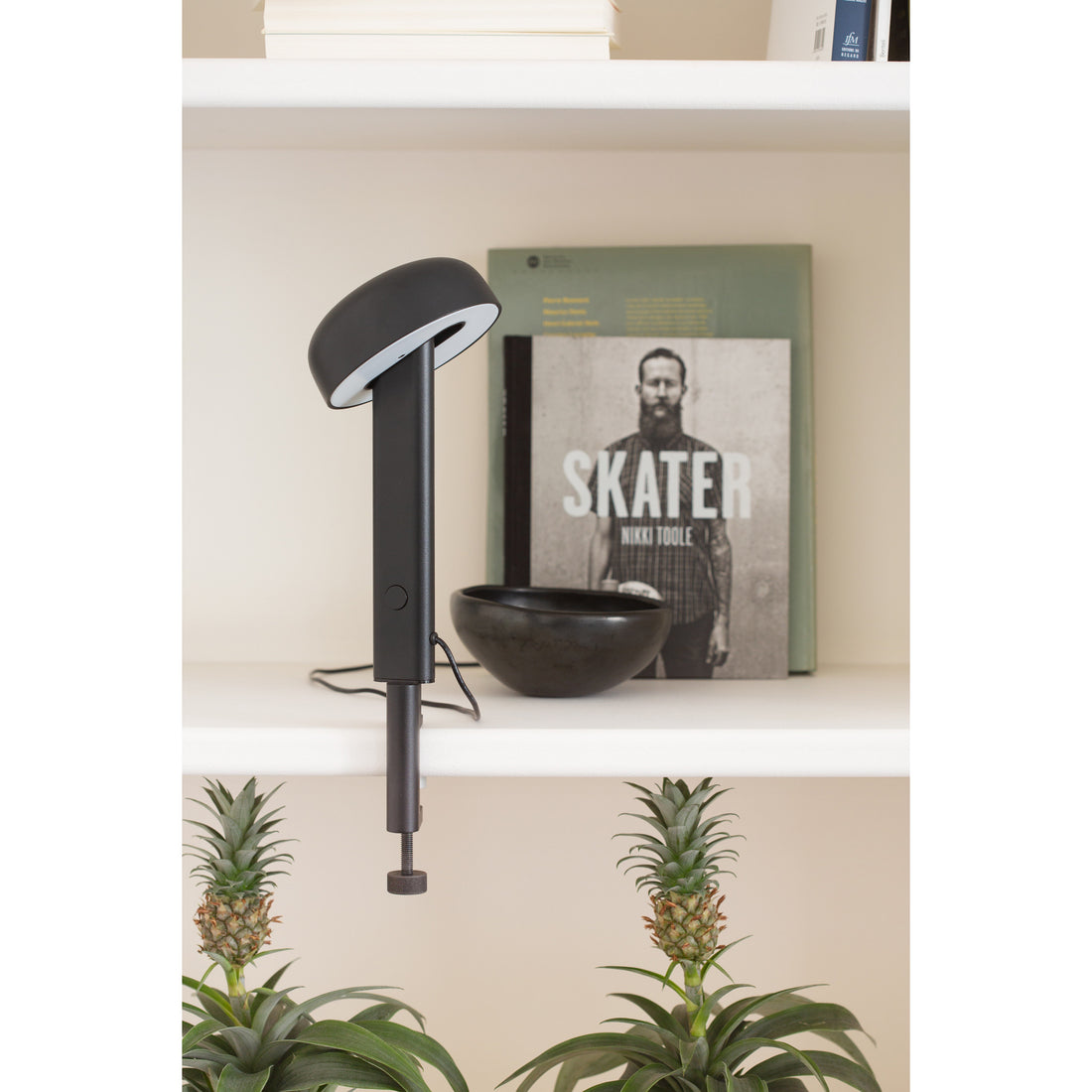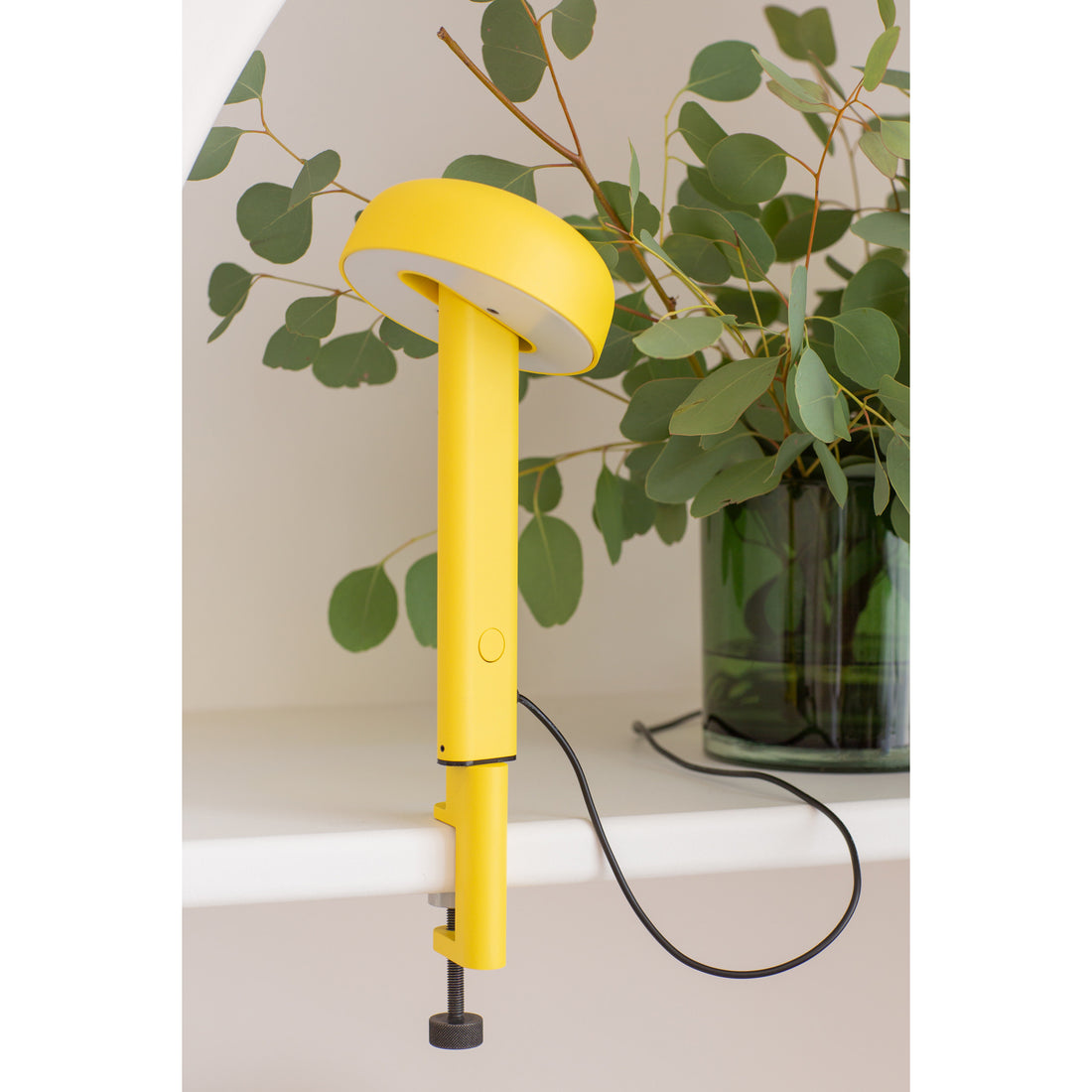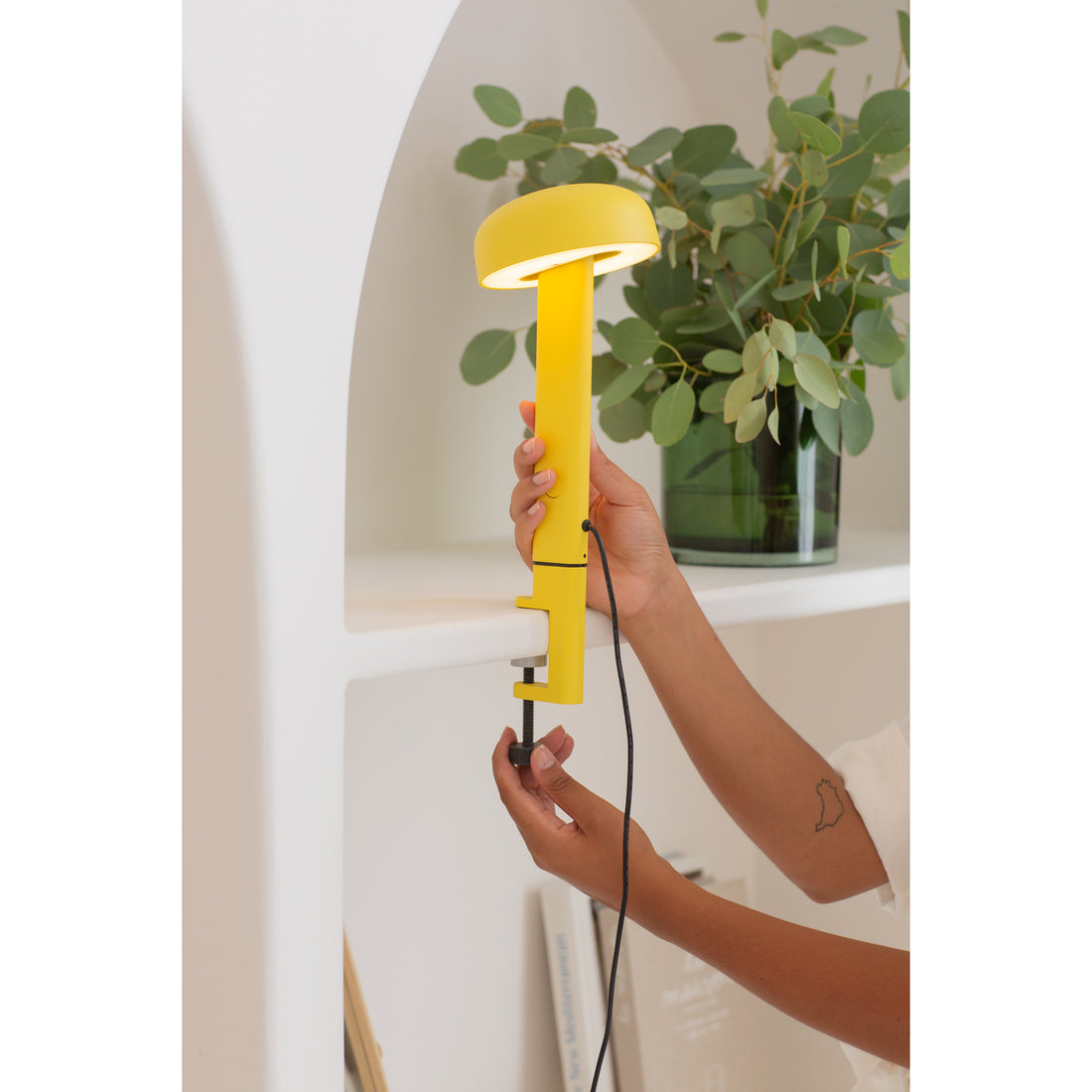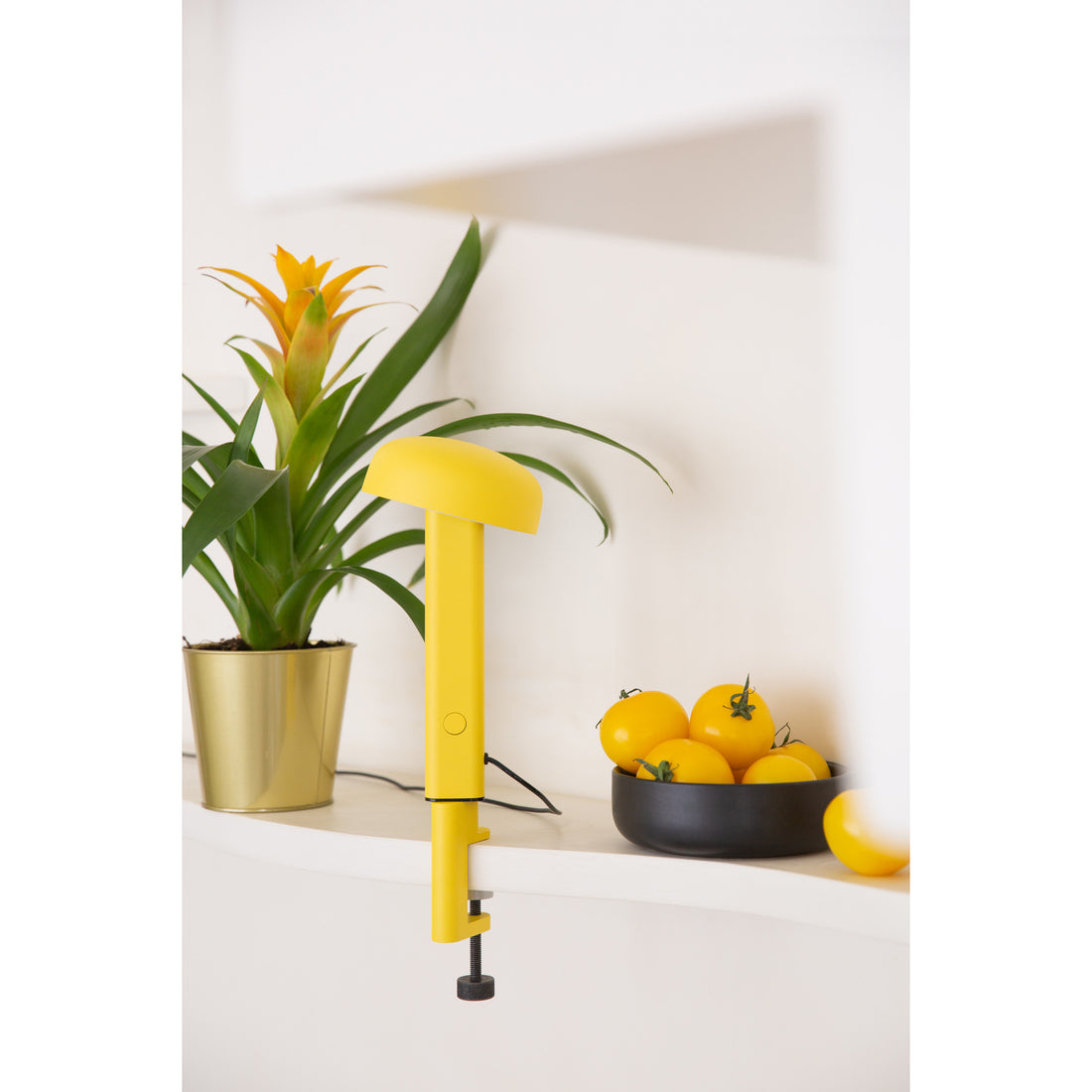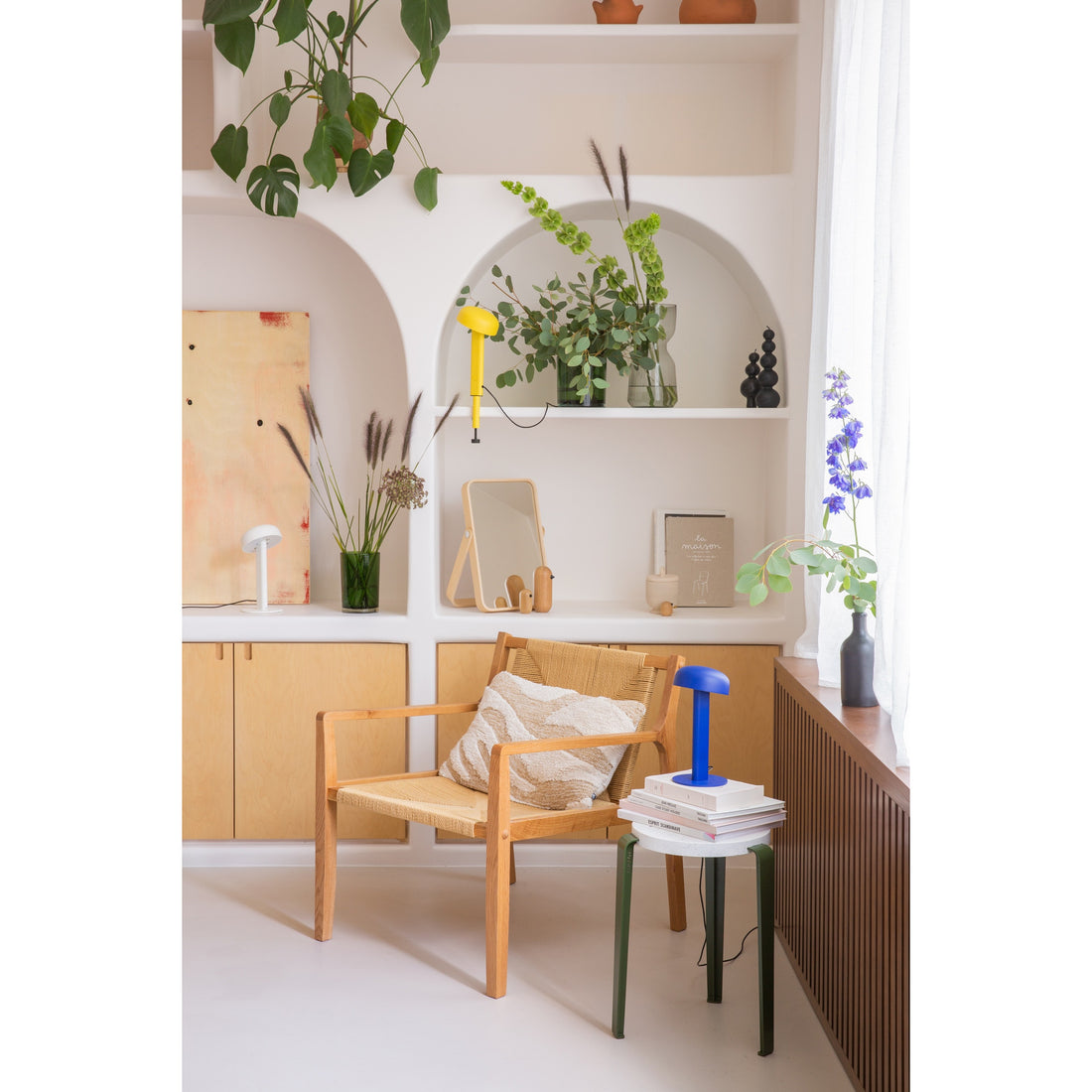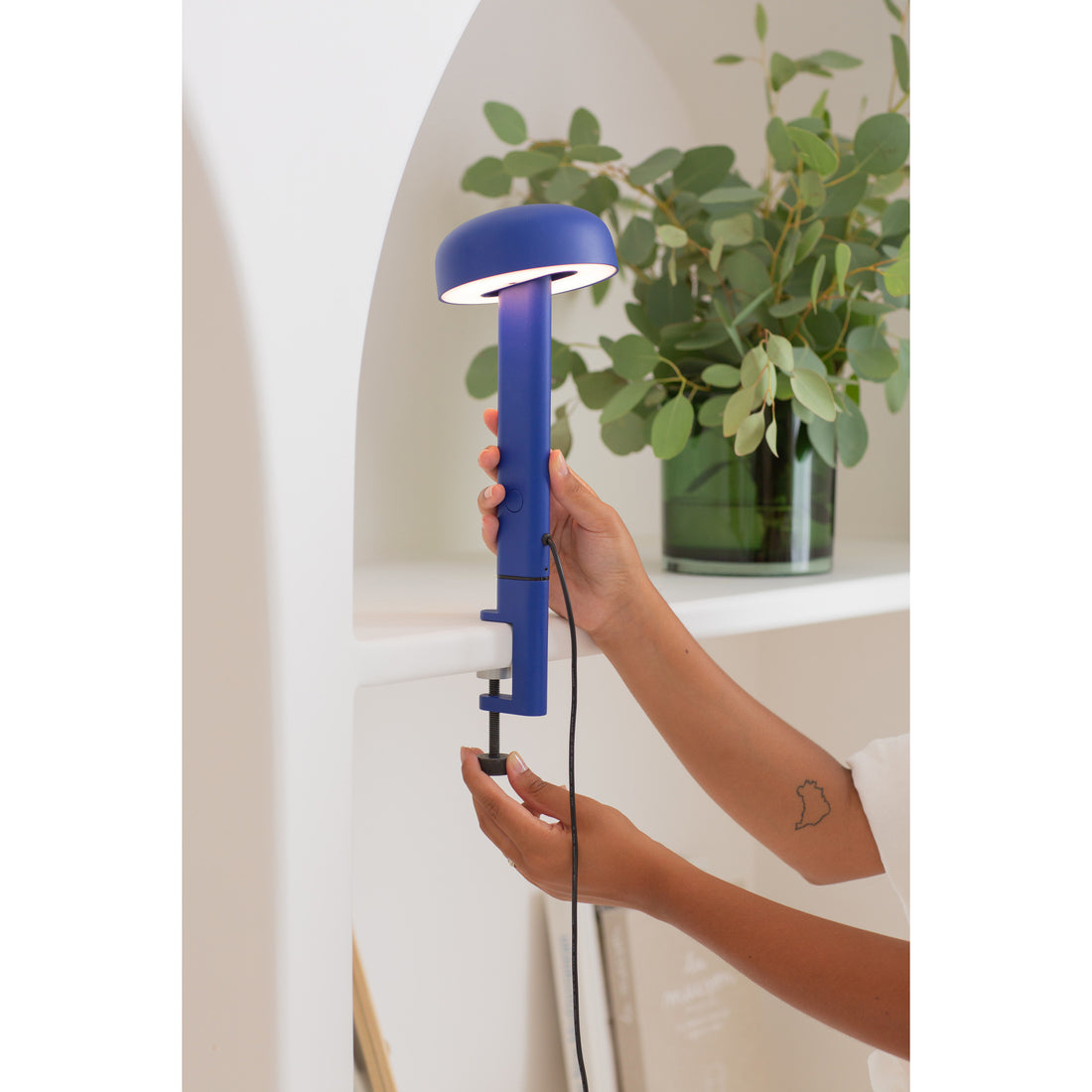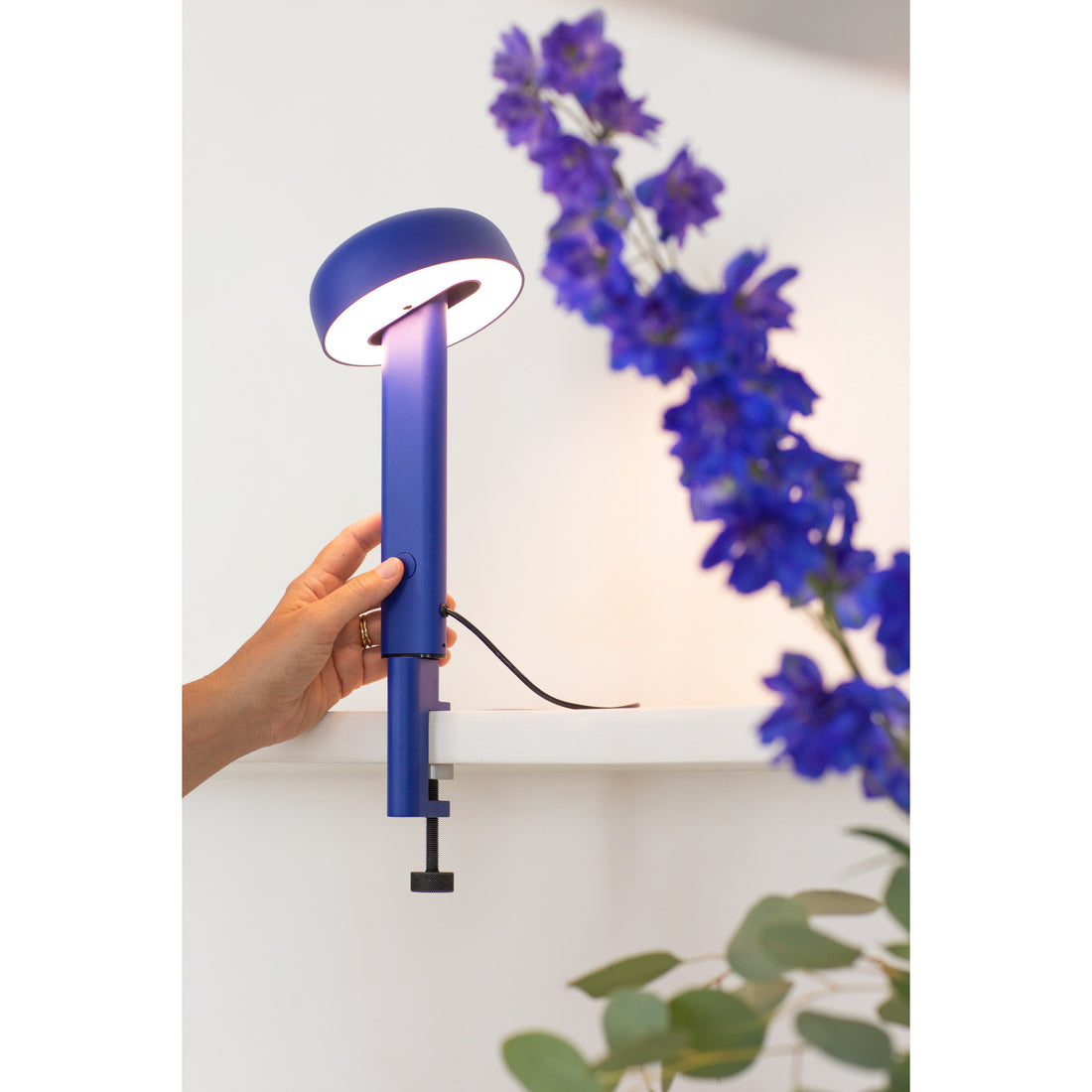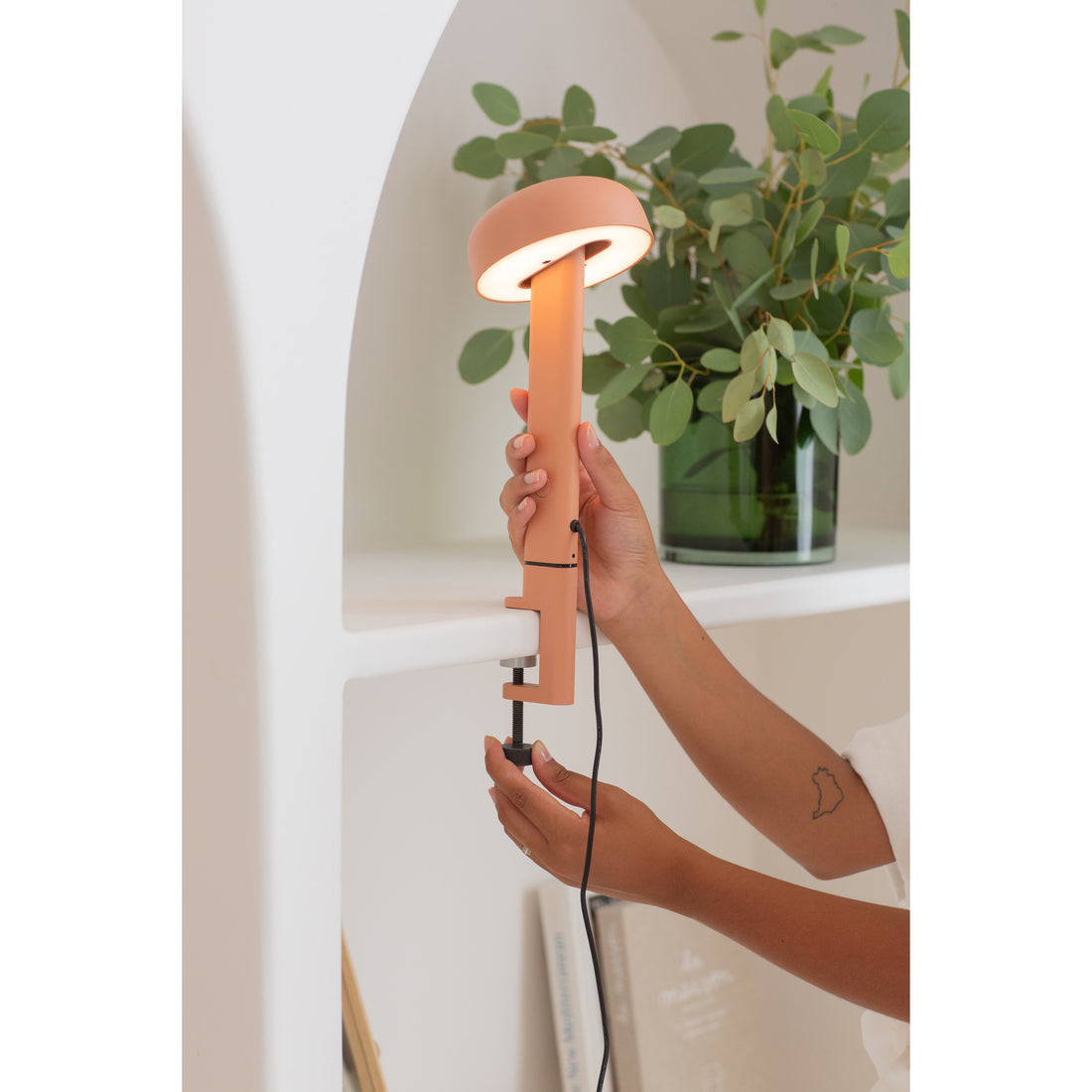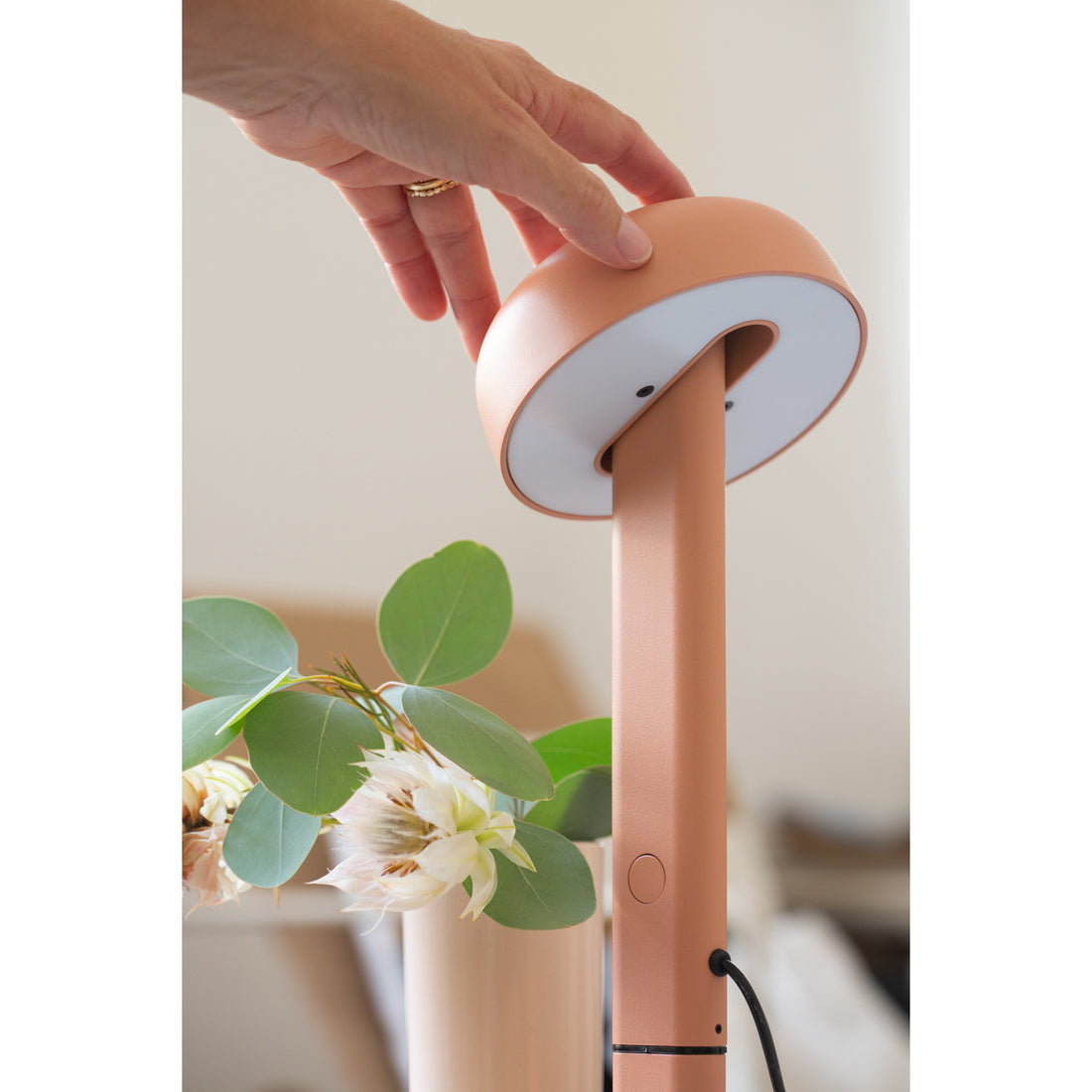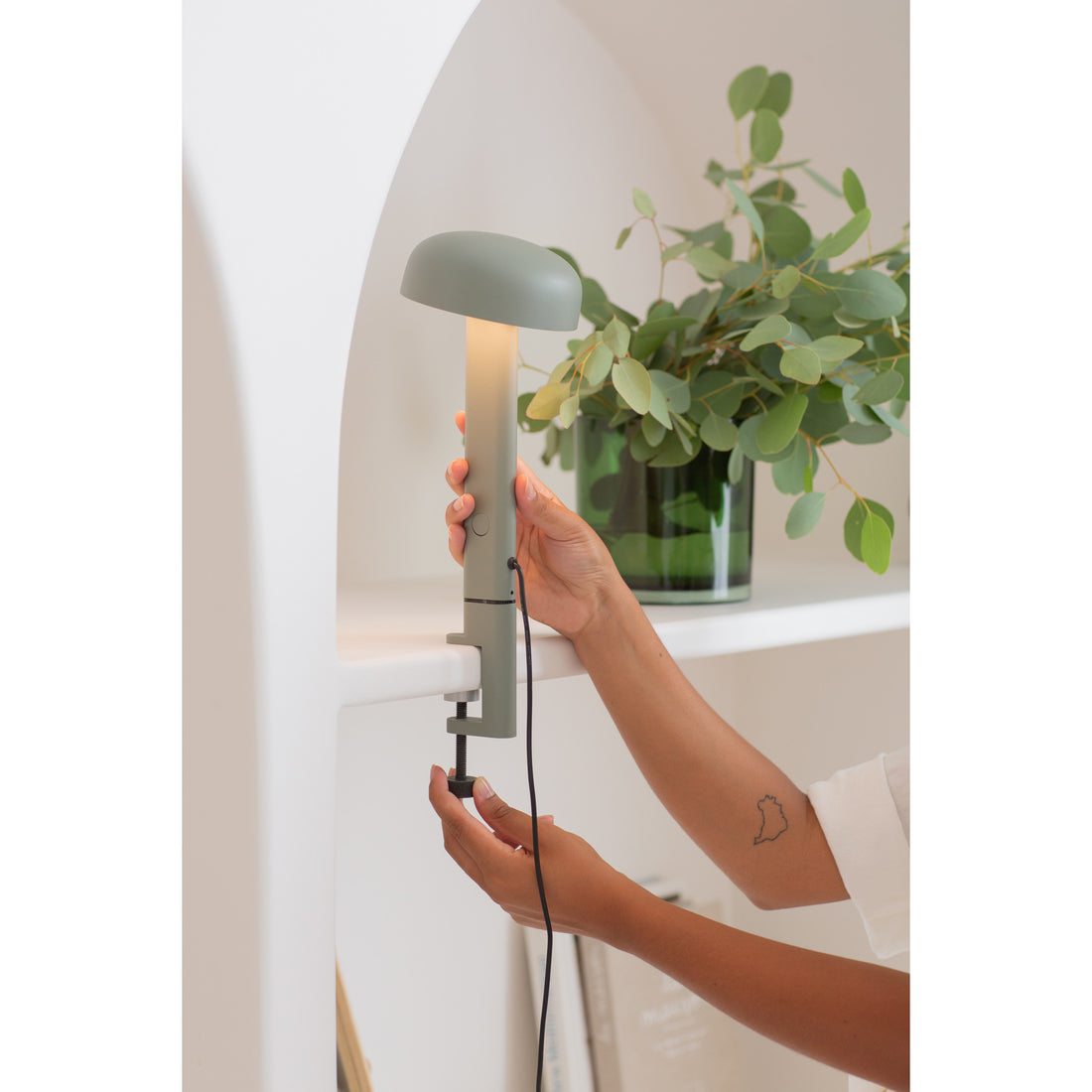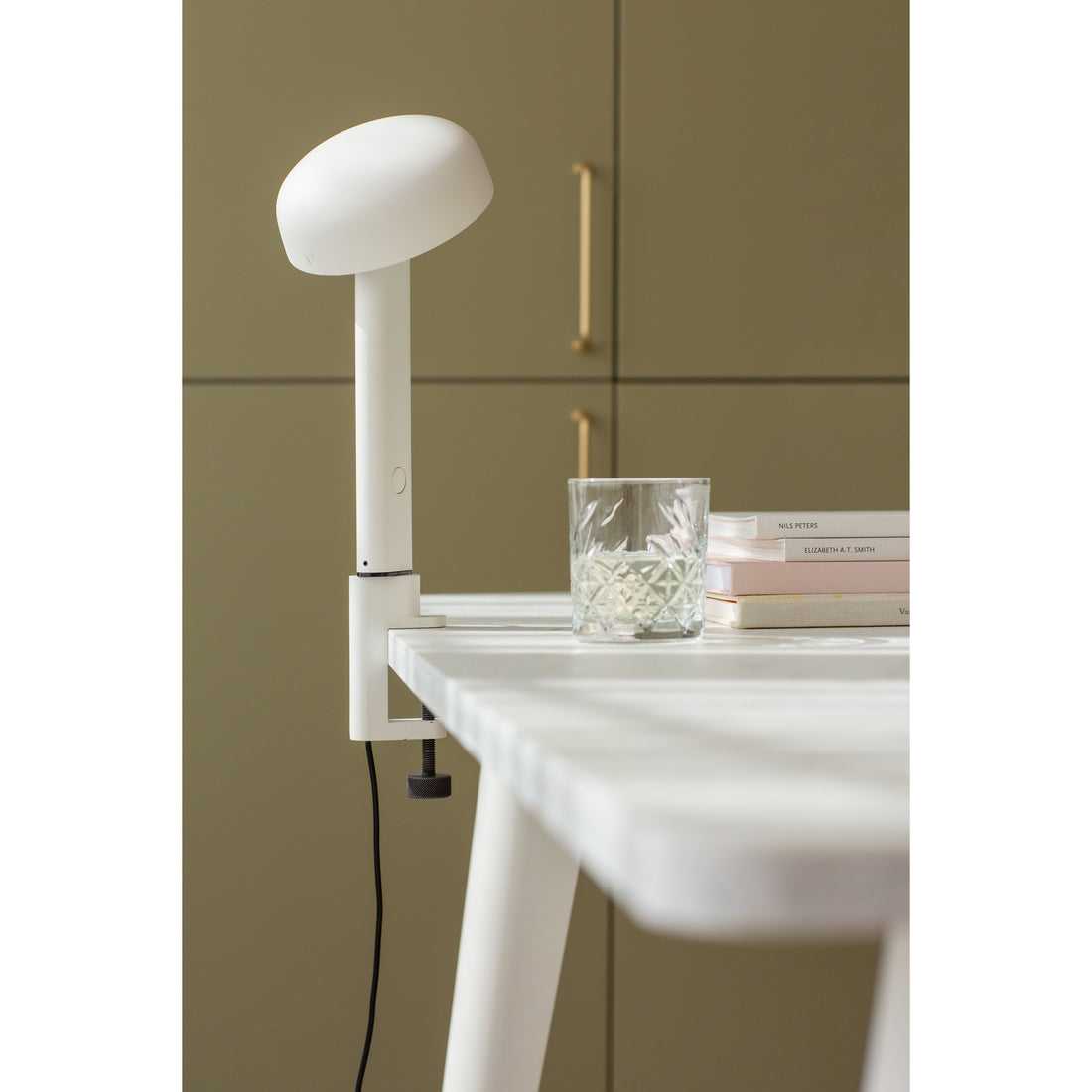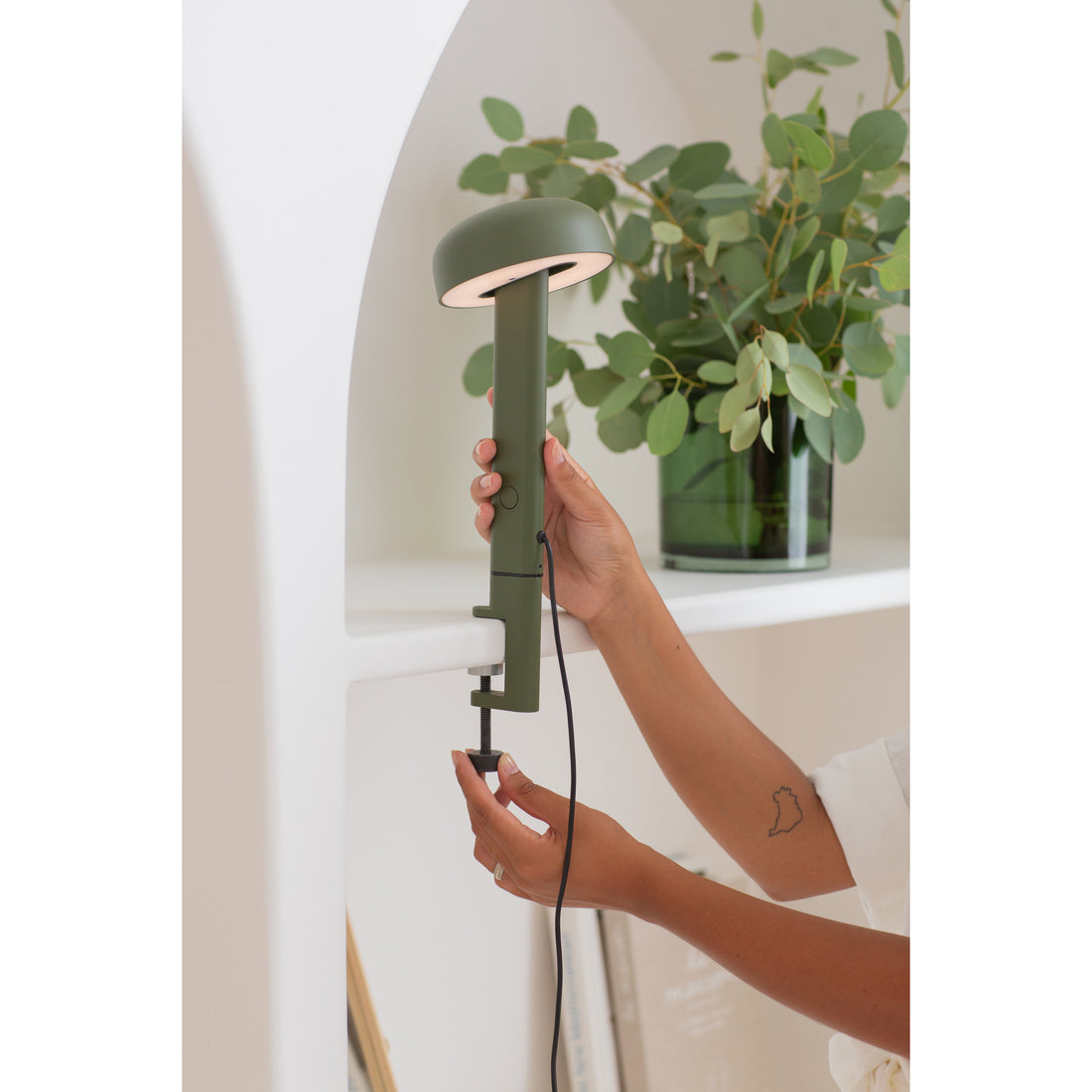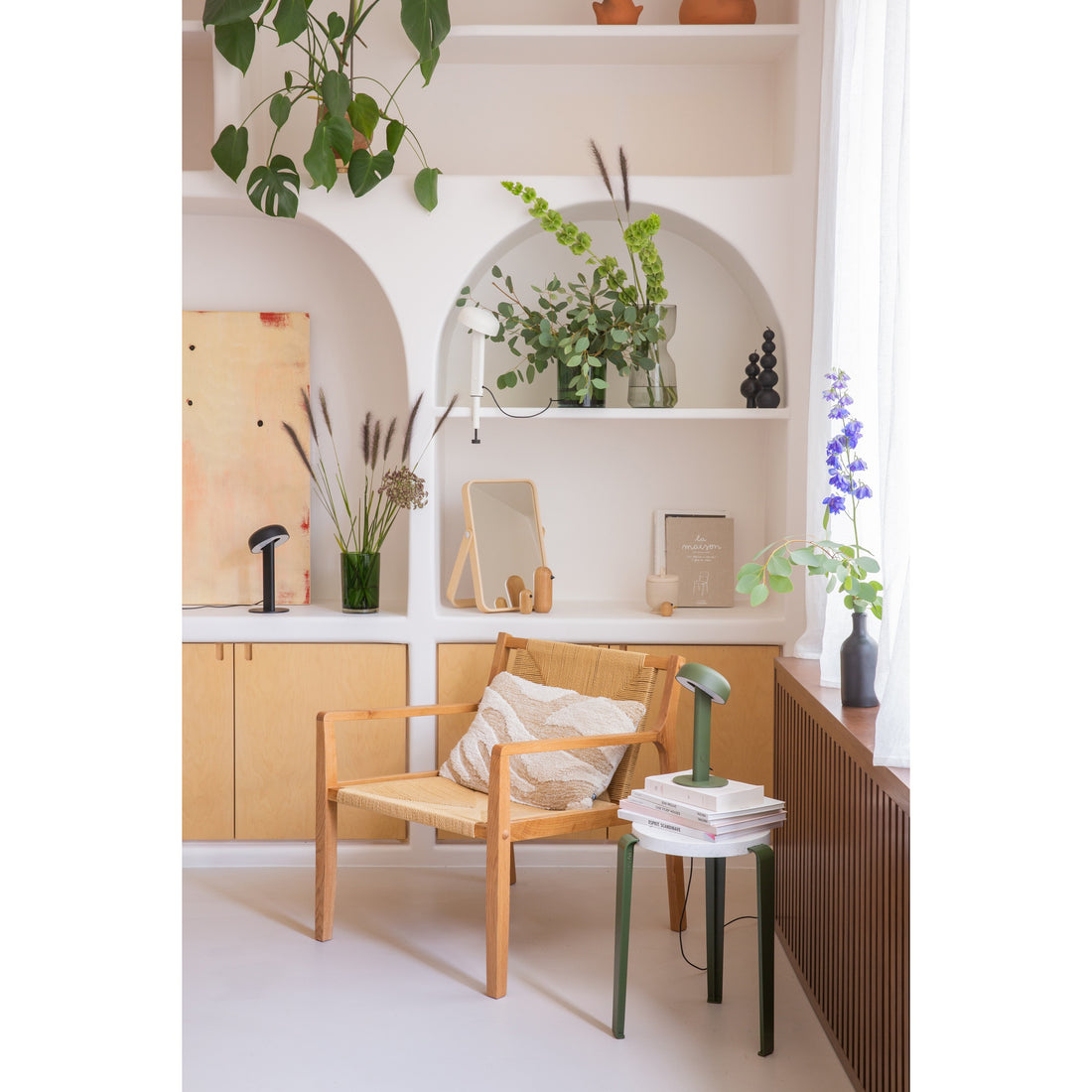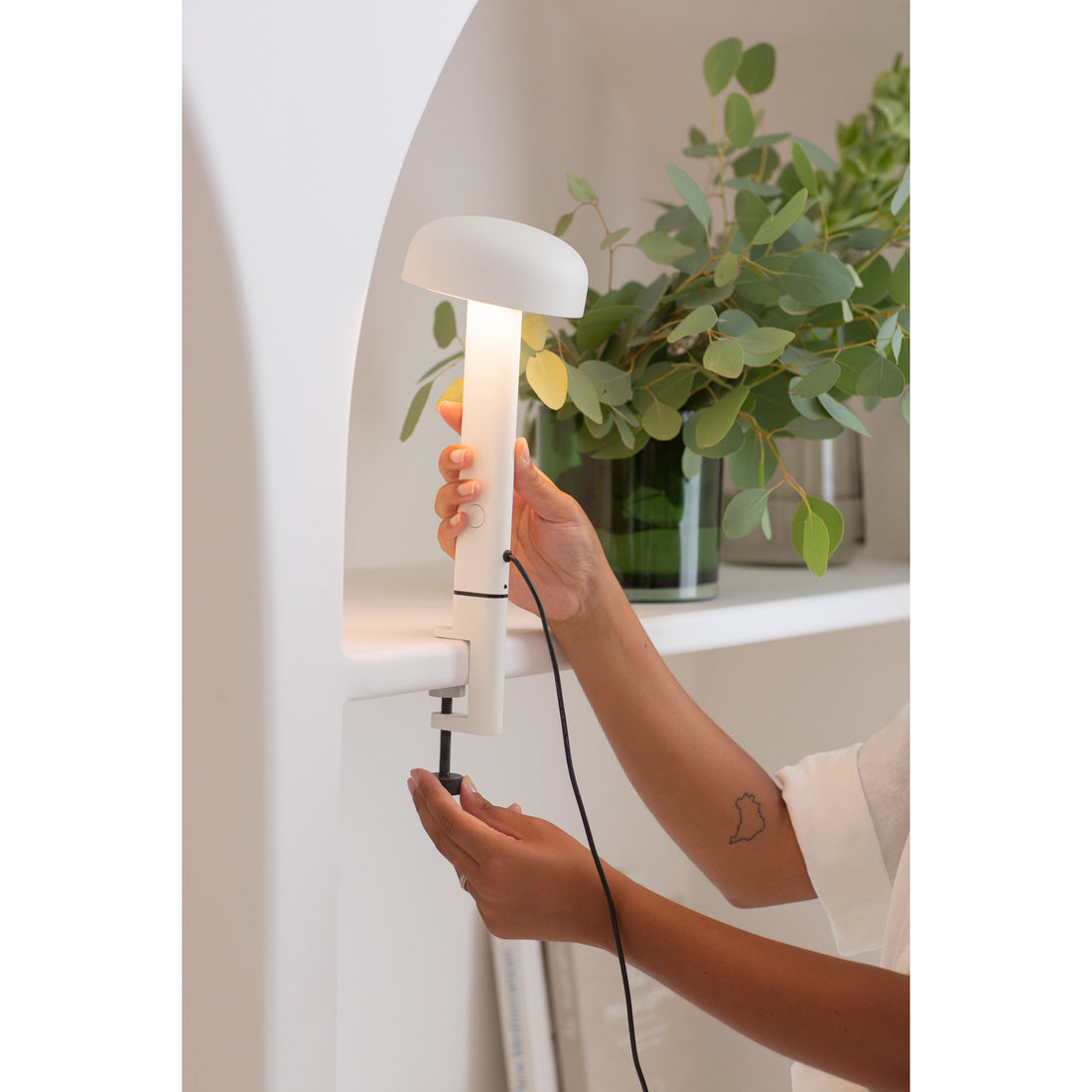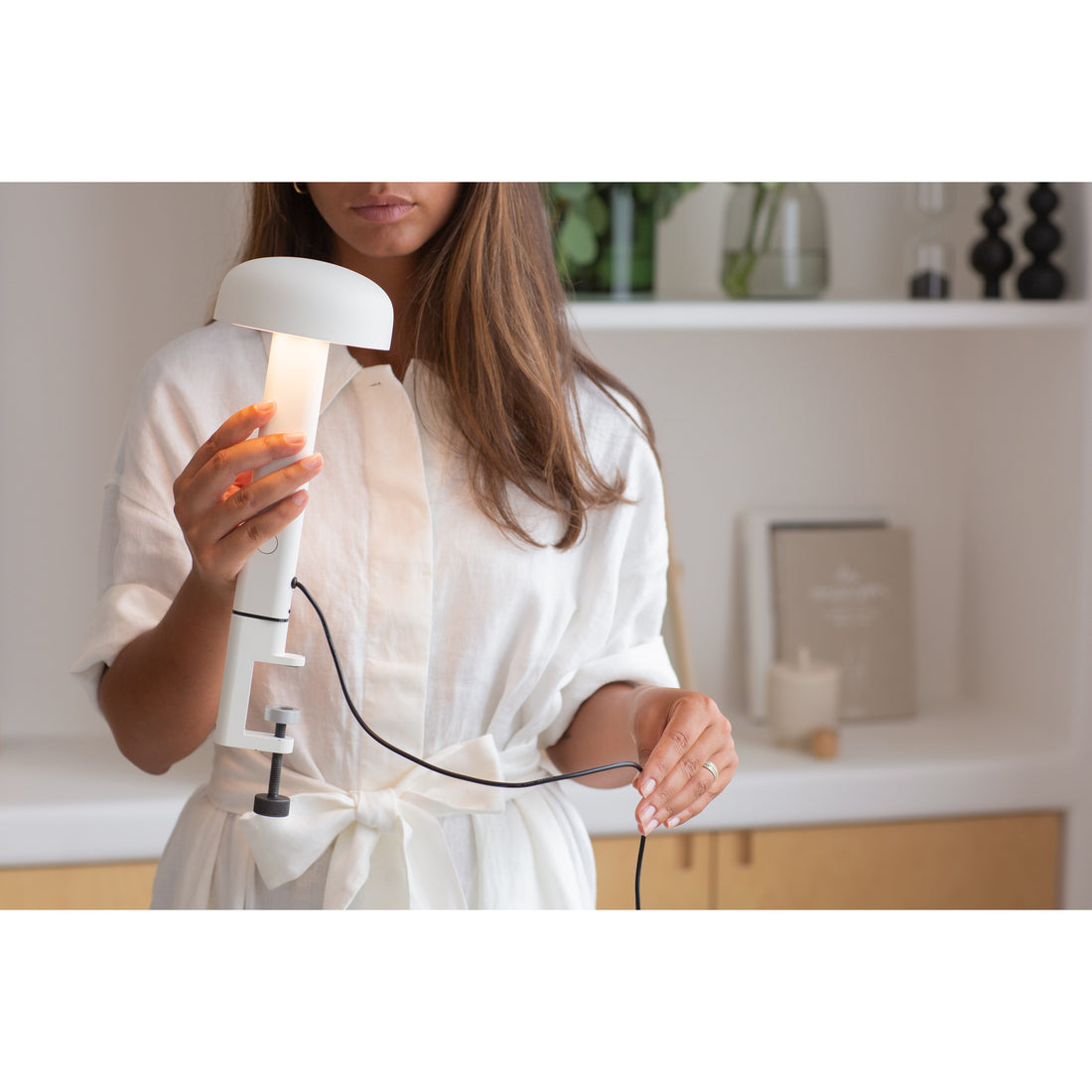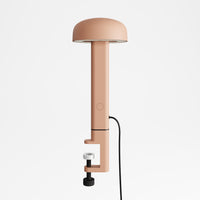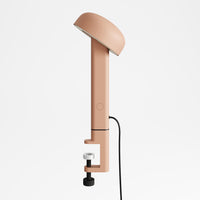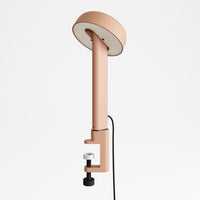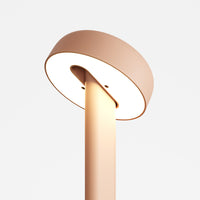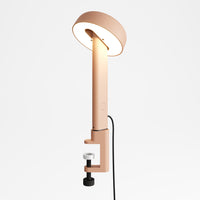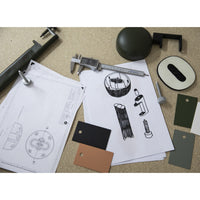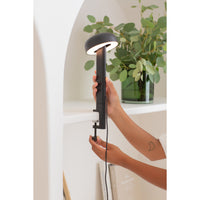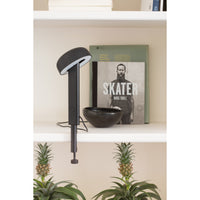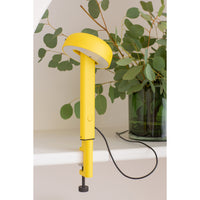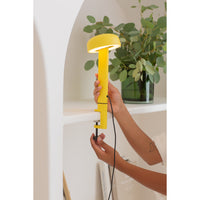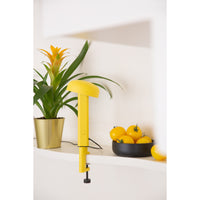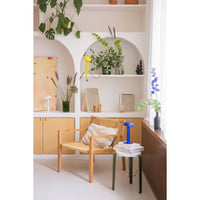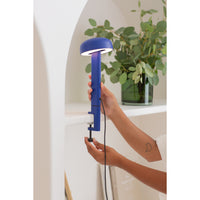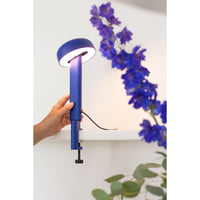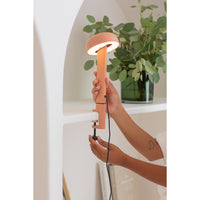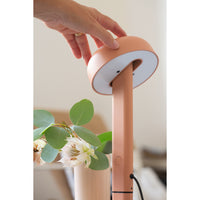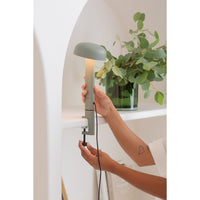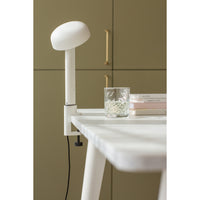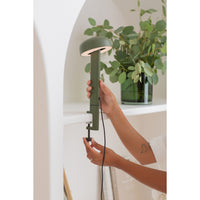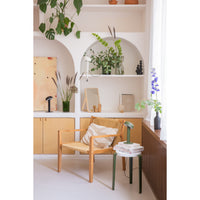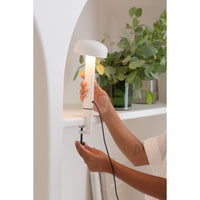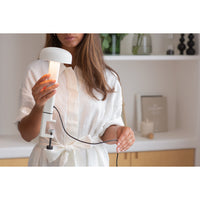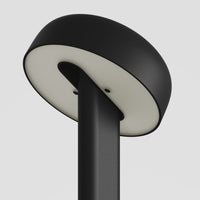 TIPTOE
TIPTOE Clamp Lamp Ash Pink
27cm steel and aluminium lamp
Adjustable light intensity
Built-in low power LEDs
EU, UK and US adapters included
NOD: the first lamp from TIPTOE
TIPTOE's first-ever lamp is the result of over a year and a half of research and development. Our goal was to create a timeless, long-lasting and functional lamp while giving our own interpretation of an iconic piece of design.
Variable intensity lighting
The NOD lamp features a variable dimmer switch that lets you toggle between different lighting moods throughout the day.
The integrated LEDs have an estimated lifespan of 50,000 hours and guarantee NOD's longevity and sustainability. You will enjoy a long-lasting Neutral White light hailed for its natural character and optimal visual comfort.
To adjust the light intensity, press and hold the button. The best part : the lamp will remember the last intensity setting once it has been switched off.
35° tilting head
Intuitive and fun to use, NOD's head can be tilted 35 degrees to either side. This means that the light can be directed as needed.
The mobility of the head and body of the lamp allows for multiple uses, which makes NOD a practical object that can be adapted to multiple environments.
It is also possible to rotate the body of the clamp lamp to 360 degrees for a maximum ease of use.
100% TIPTOE design
Every part of the NOD table lamp has been designed by our in-house team of designers. From its high-end manufacturing to its powder-coated finish, the utmost care has gone into every step of designing the NOD lamp.
Named after its tilting head, NOD is a minimalist lamp boasting a simple, durable and modern design true to TIPTOE's product philosophy.
The NOD table lamp was manufactured and assembled between France, Germany and Portugal. The only component we were unable to source in Europe is the power cable.
TECHNICAL SPECIFICATIONS
Package contents and dimensions
The package is delivered with the following elements:
1 NOD lamp, colour of your choice (built-in LEDs)
1 EU, UK and US/CAN power adapter
Dimensions: height 27cm, diameter 12cm, clamp height 7cm
Length of power cable: 200cm
Total weight: 0.8 kg
Manufacture & Materials
The NOD lamp is made primarily of aluminium and steel and is manufactured in Europe (France, Portugal and Germany). The electrical components and the power cable are the only elements sourced outside of Europe.
LED characteristics:
Power: 3W (low consumption)
Voltage: 100 – 240 V
Brightness: 264 lumins max
Light temperature: 3000 K (Neutral White)
Estimated lifespan: 50,000 hours
This lamp has built-in LEDs.
Care instructions
Aluminium and steel are robust materials that do not require any special cleaning products. Cleaning with a dry soft cloth is sufficient. Always switch off the power supply before cleaning the appliance.
Standards & certifications
IP20 rating: protection of LED lighting against solid objects
CE approval: product in compliance with European Community regulations
Patent
Registered and internationally protected design.