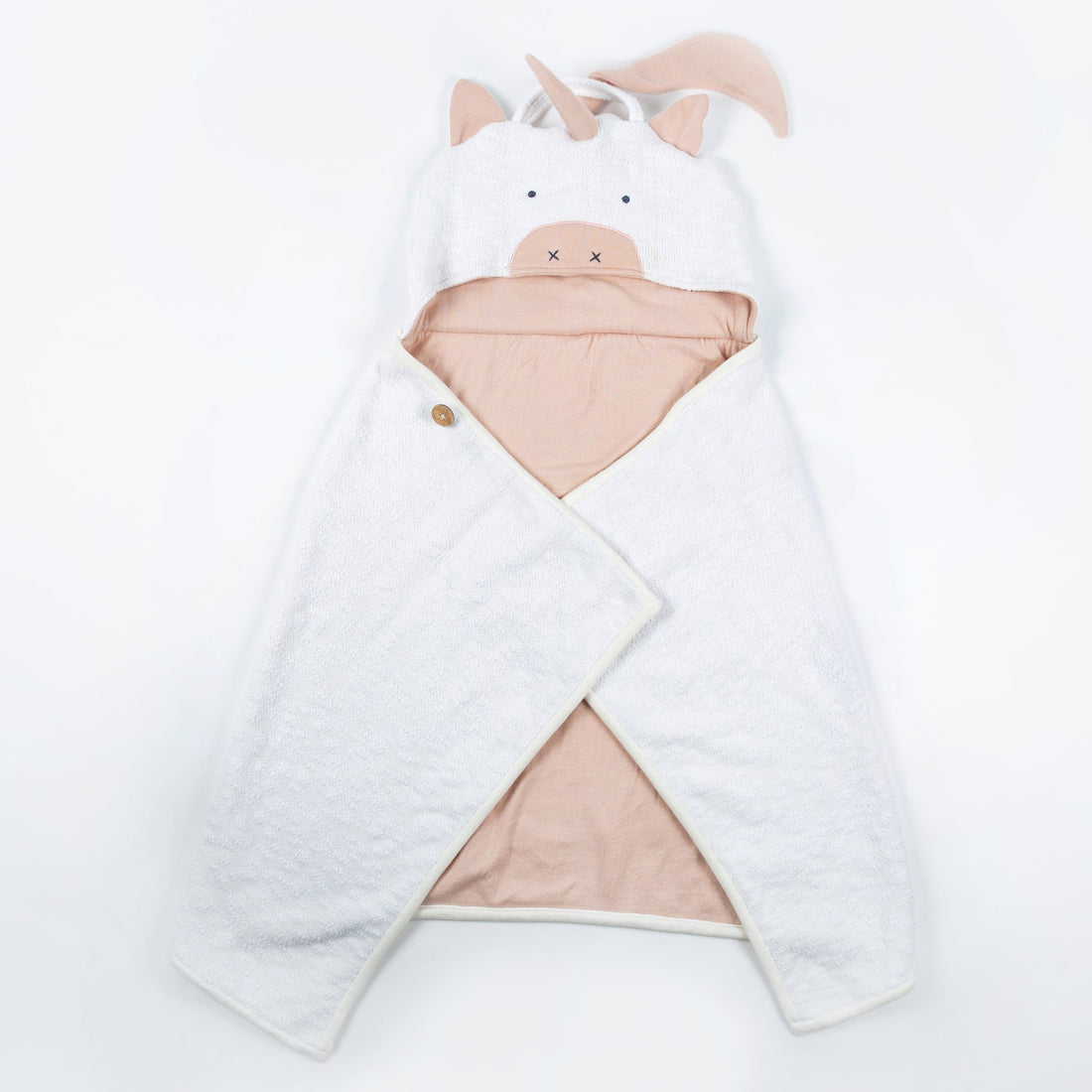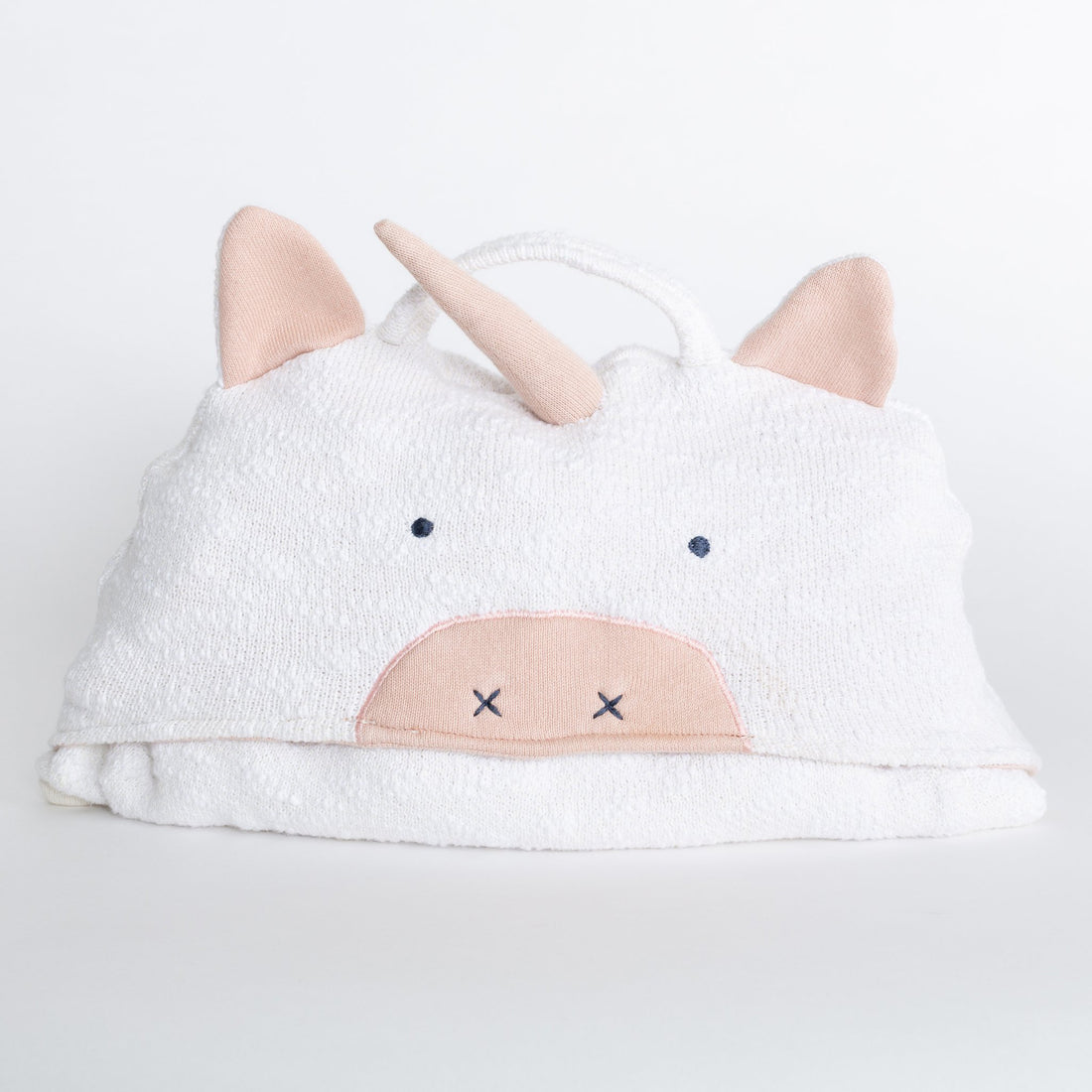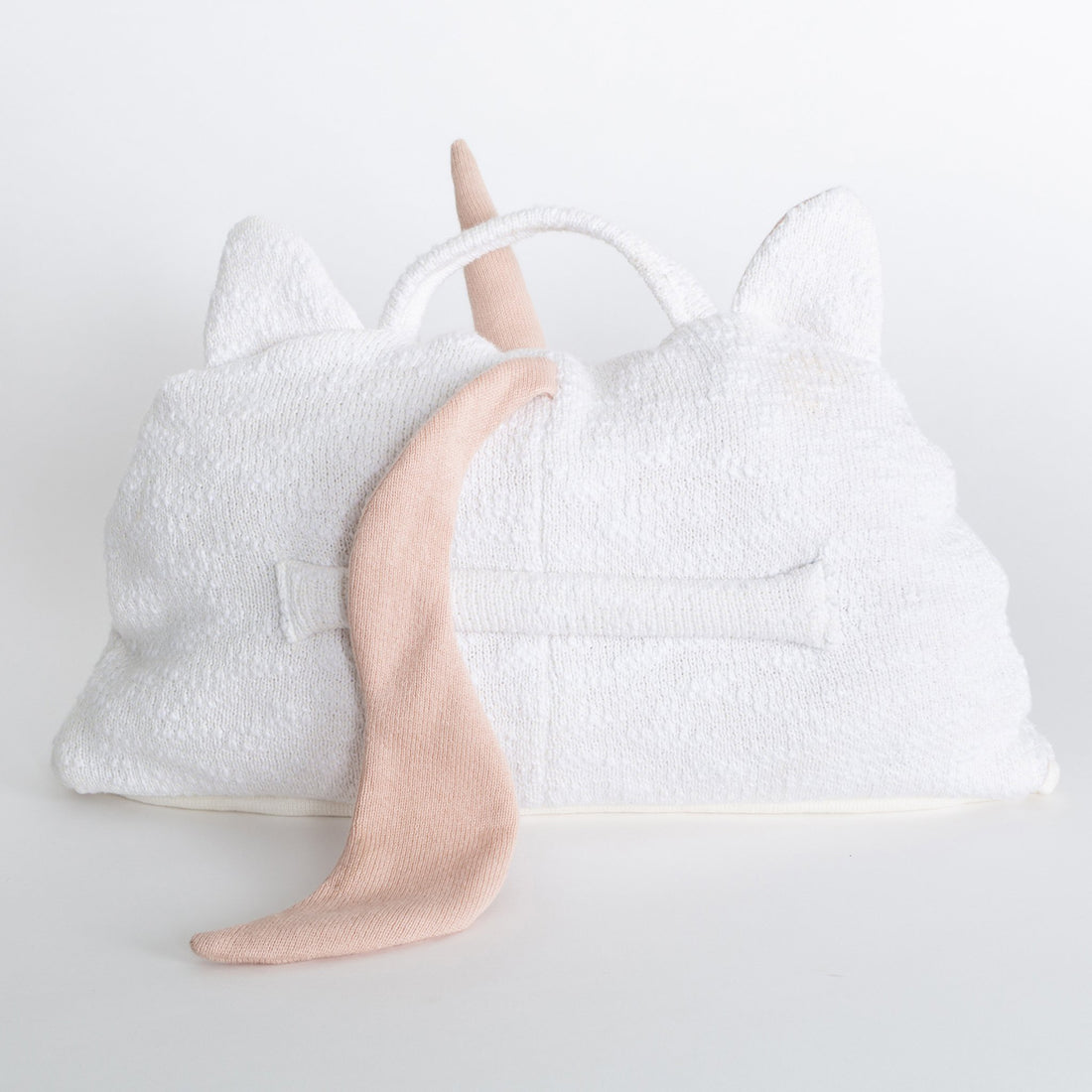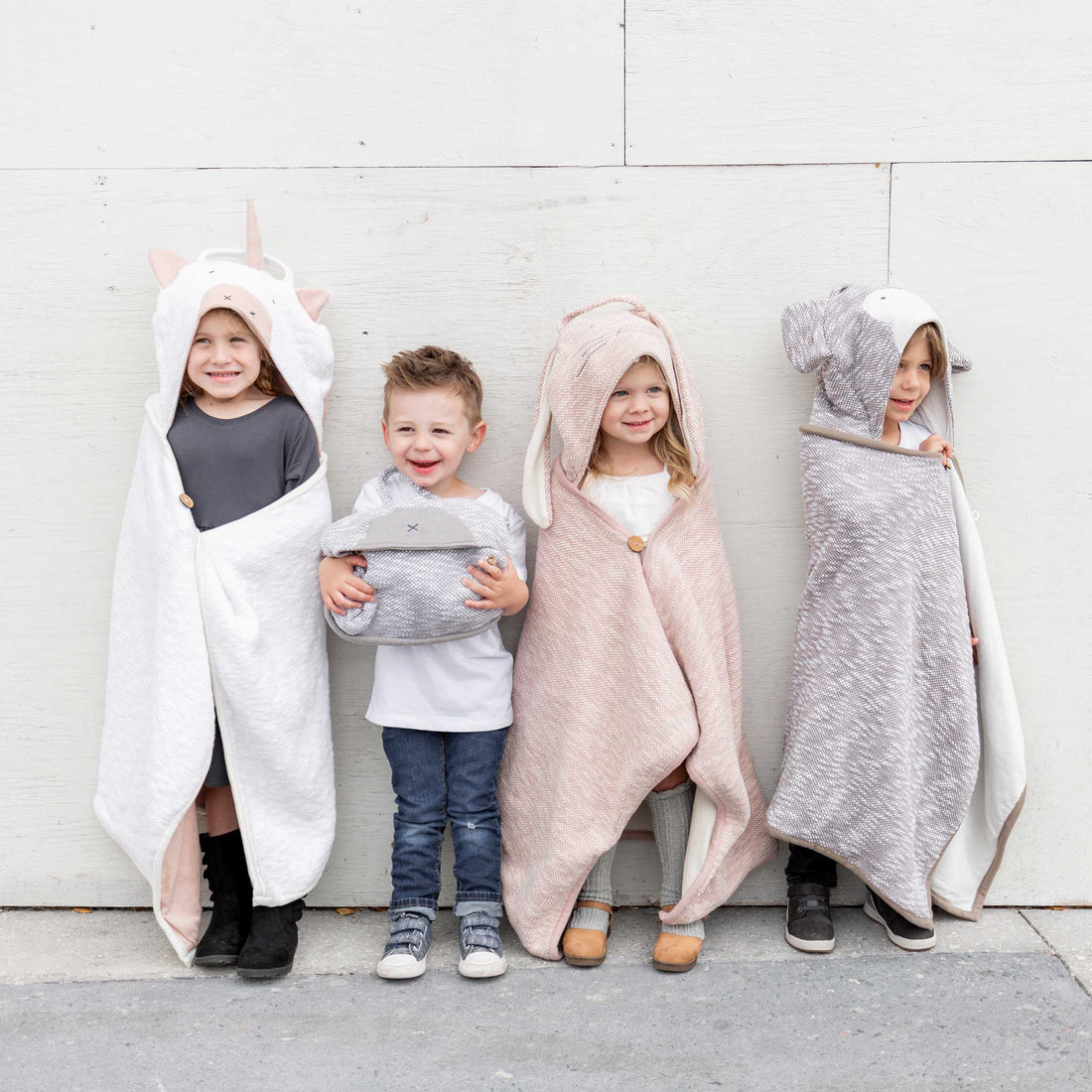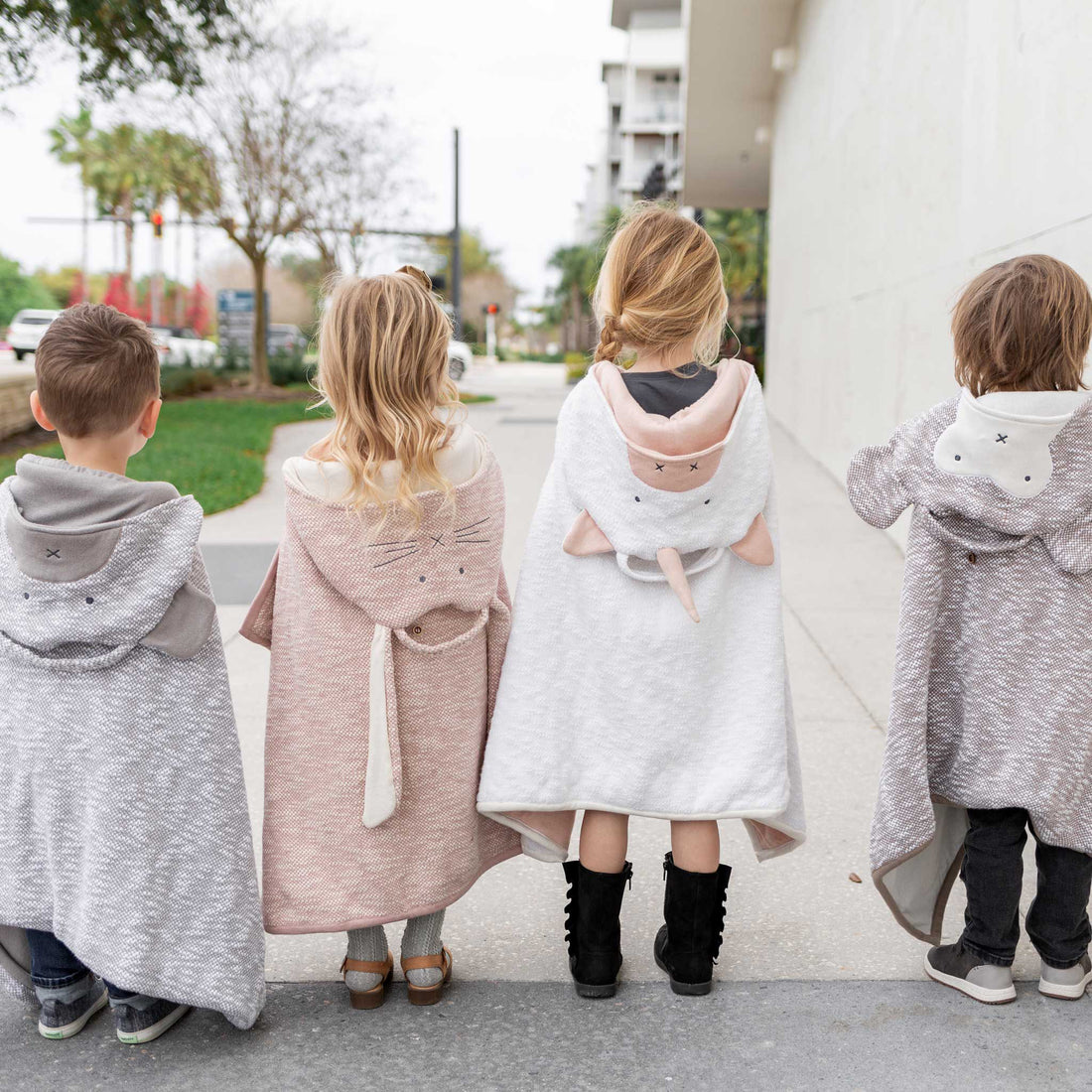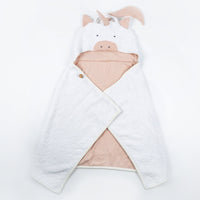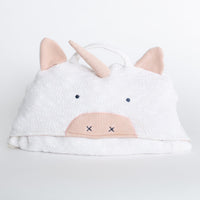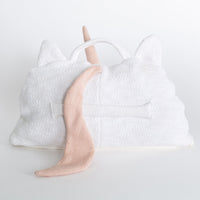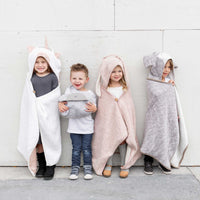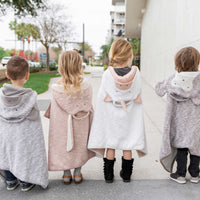 zestt
zestt Kids Travel Blanket Unicorn
As moms we know the importance of bringing along a comfort item for our little ones to have on life's journeys. Whether it's a quick road trip or an international flight, our kids travel blankets become a cuddly companion that is easy to transport and the perfect size for snuggling on the go. Their handle and luggage strap make them a breeze to carry while the adorable hood adds a bit of whimsy to help your child's imagination soar!
100% Organic Cotton
GOTS Certified
Blanket: 47" x 24.5"
Hood: 16" x 9"
Machine Wash
Your Impact
All zestt products carry the The Global Organic Textile Standard seal, guaranteeing them to be free of pesticides, more than 100 harmful chemicals commonly used in textile production and harsh dyes. One of the most stringent markers of organic cotton goods, it also ensures that the production process of our textiles is ethical, fair and free from child labor from seed to store.
Naturally Softened
Each strand of cotton is naturally softened using time honored traditions of combing and washing, not from chemical softeners. The result is irresistibly soft textiles that are safe on your skin, easy to care for and meant to last for years, not months.
Machine Washable
We're all about luxury, but also realize that real life happens. When it does, natural fibers mean our pieces can go right into the washing machine. You can also tumble dry low, but we prefer to air dry flat and reduce your carbon footprint!
Ethically Made, Radically Transparent
We believe that our customers have the right to know exactly how and where their products are made. Through our Lot No. program, we are proud to share the factories, people and certifications behind the items we create. Enter your lot number into our database to learn more about the people, processes and factories behind your product.