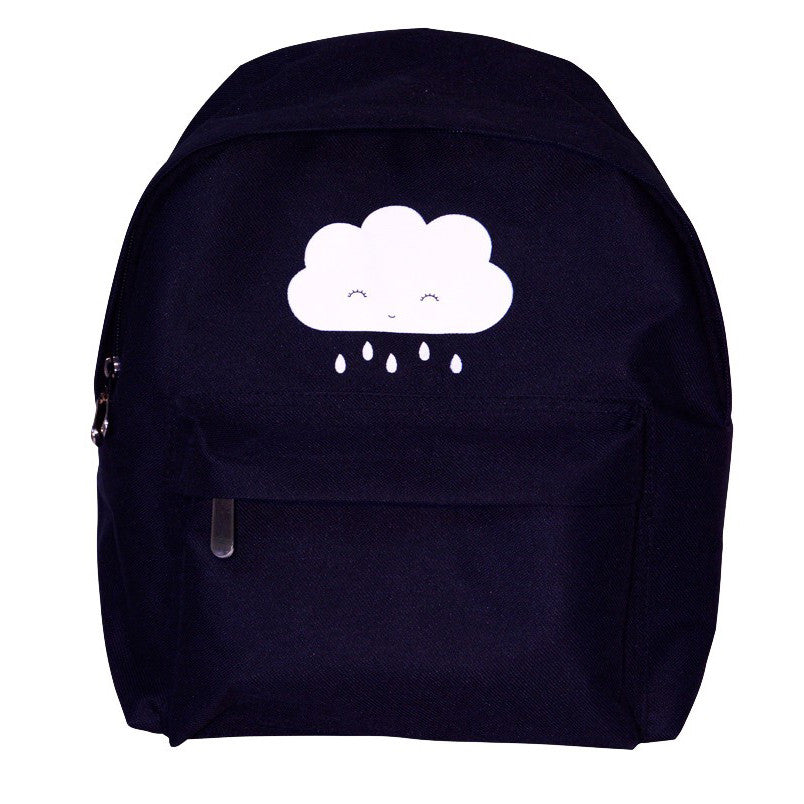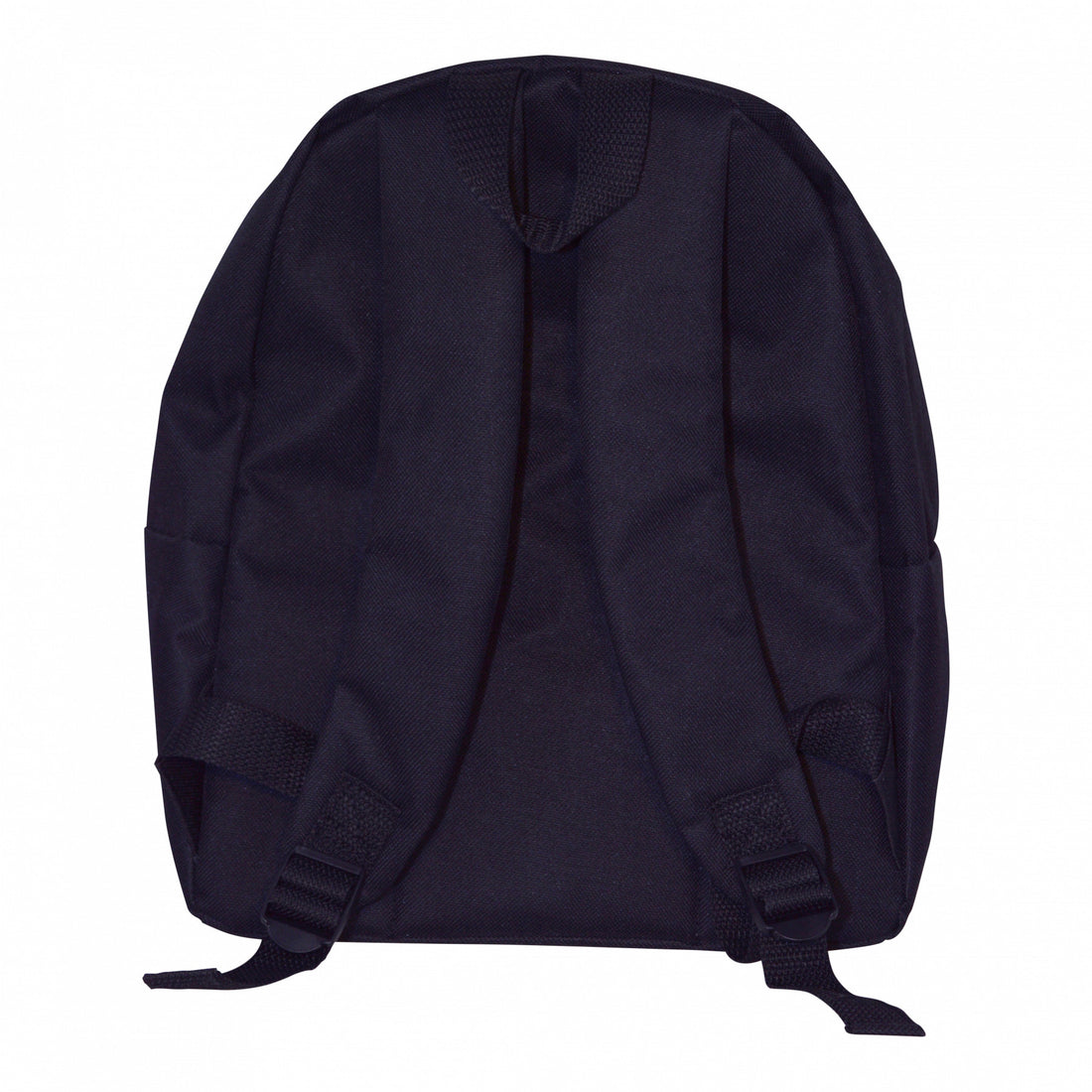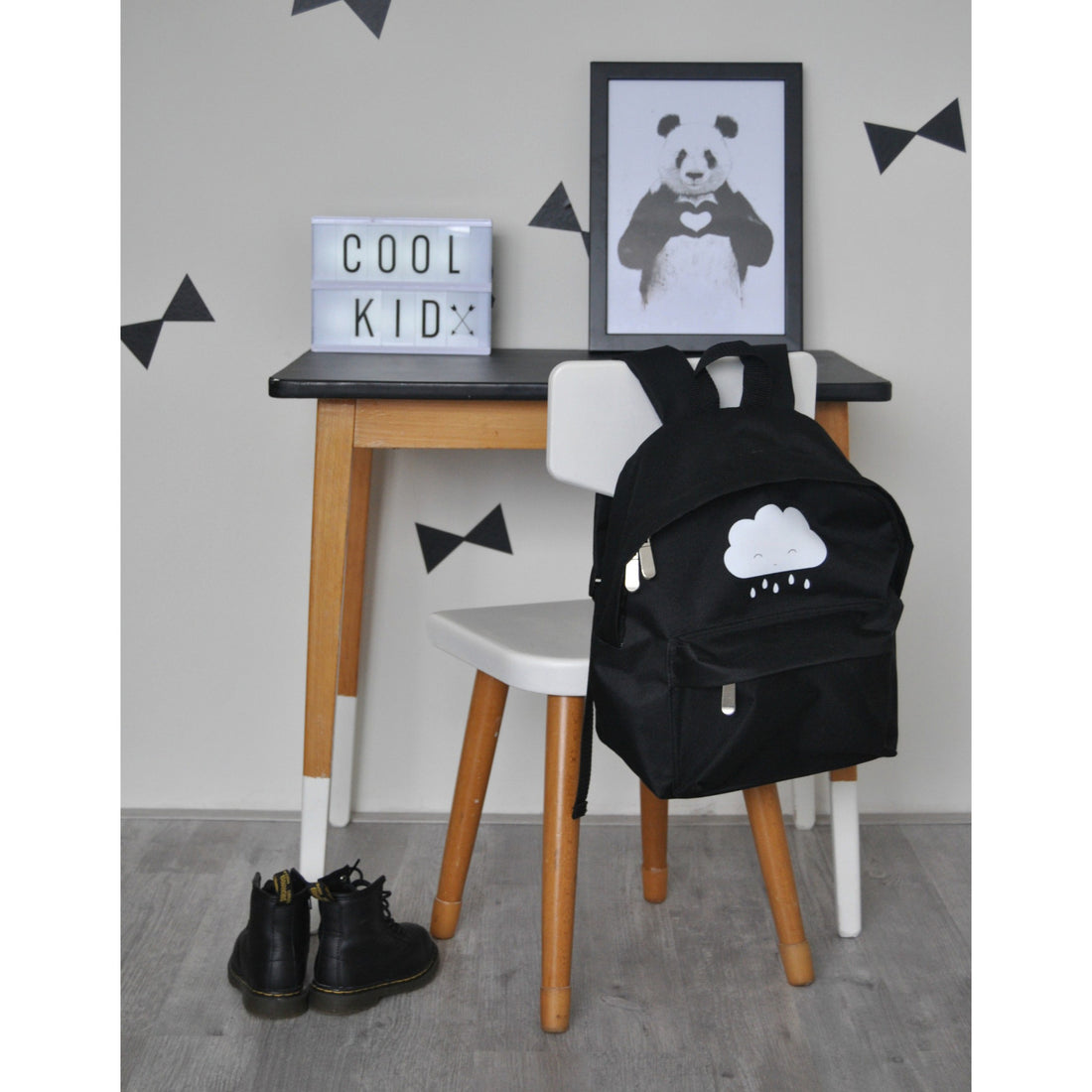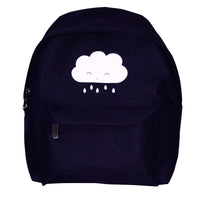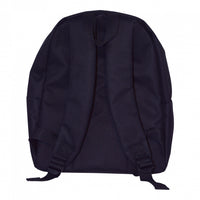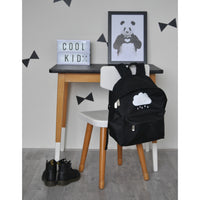 Cool, black backpack with a nice rain cloud on it. The backpack is made of sturdy material, lined with nylon and has padded adjustable shoulder straps. On the frontside is an extra pocket for some small items. In the large section fits a lunch box and a bottle. Ideal for school, day care or a day out!
Sizes: 32.5 x 25.5 x 14.5 cm
Material: 100% acrylic
Washable by hand.