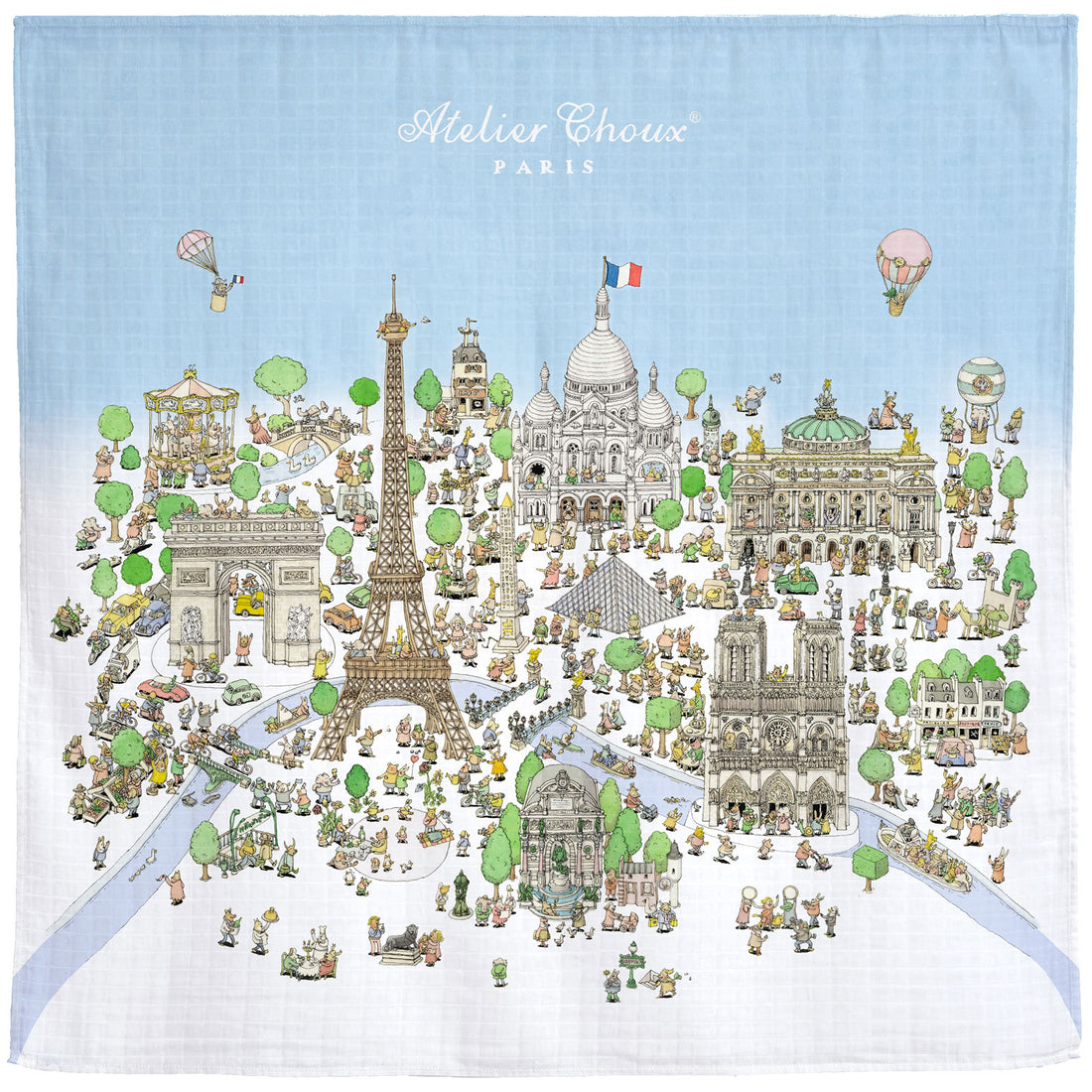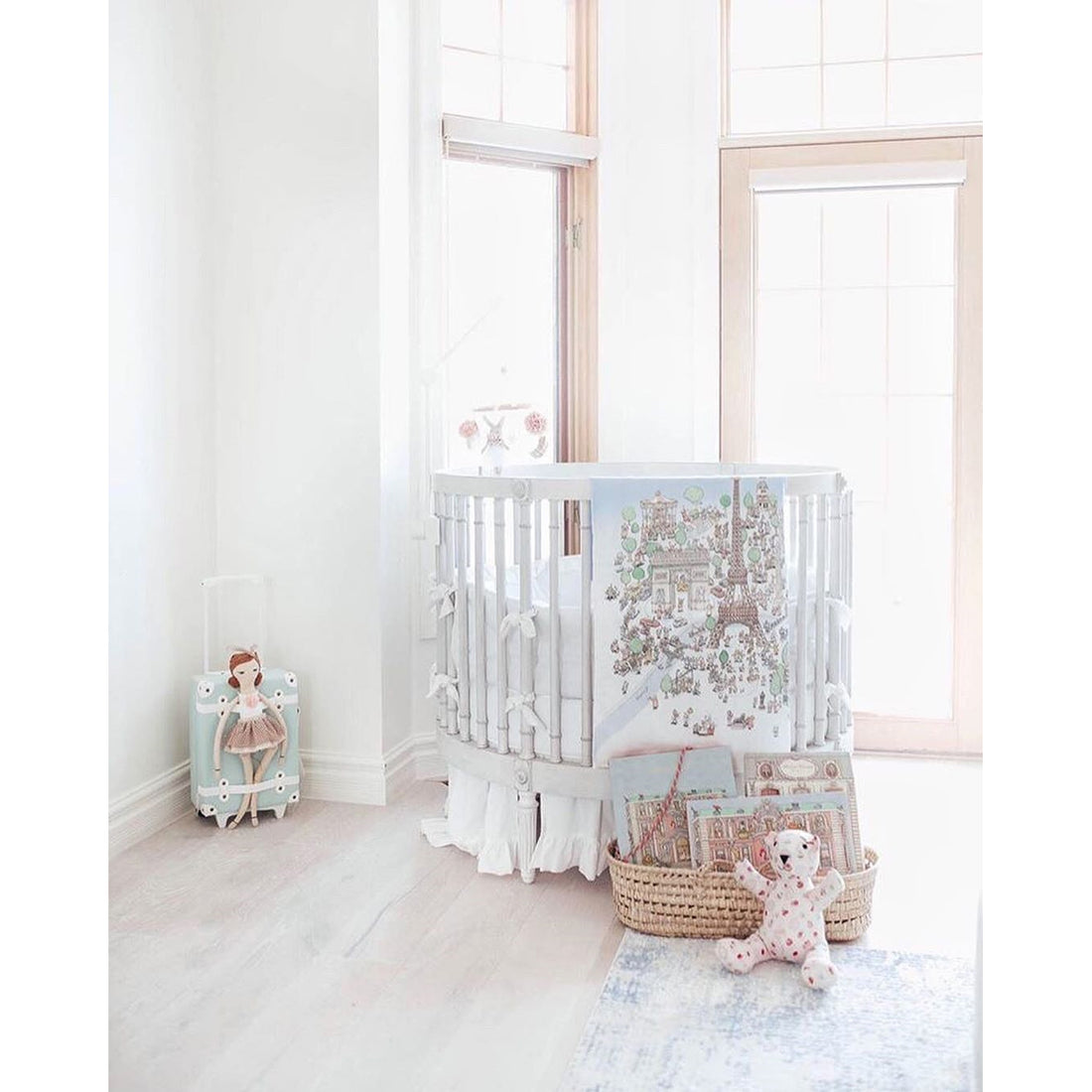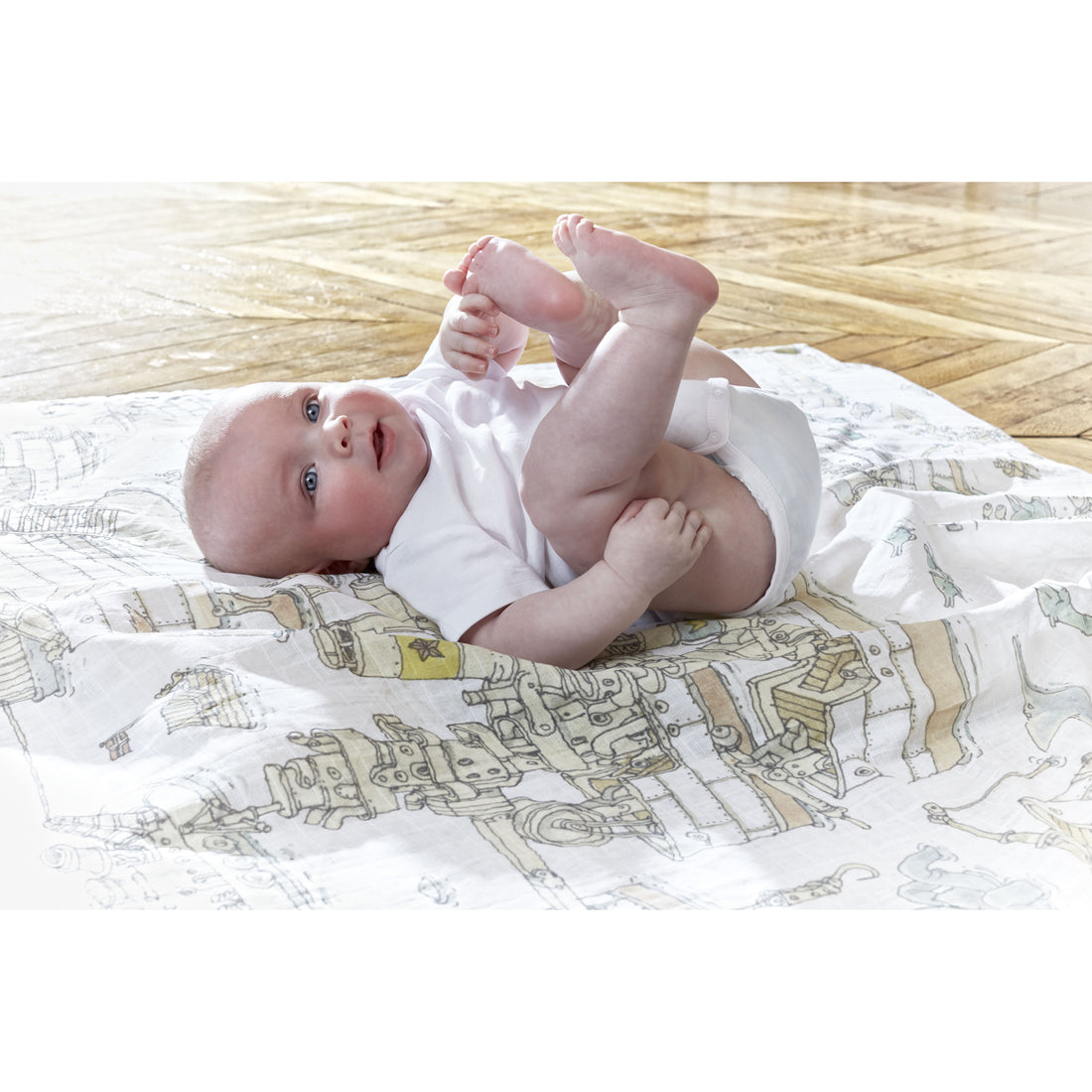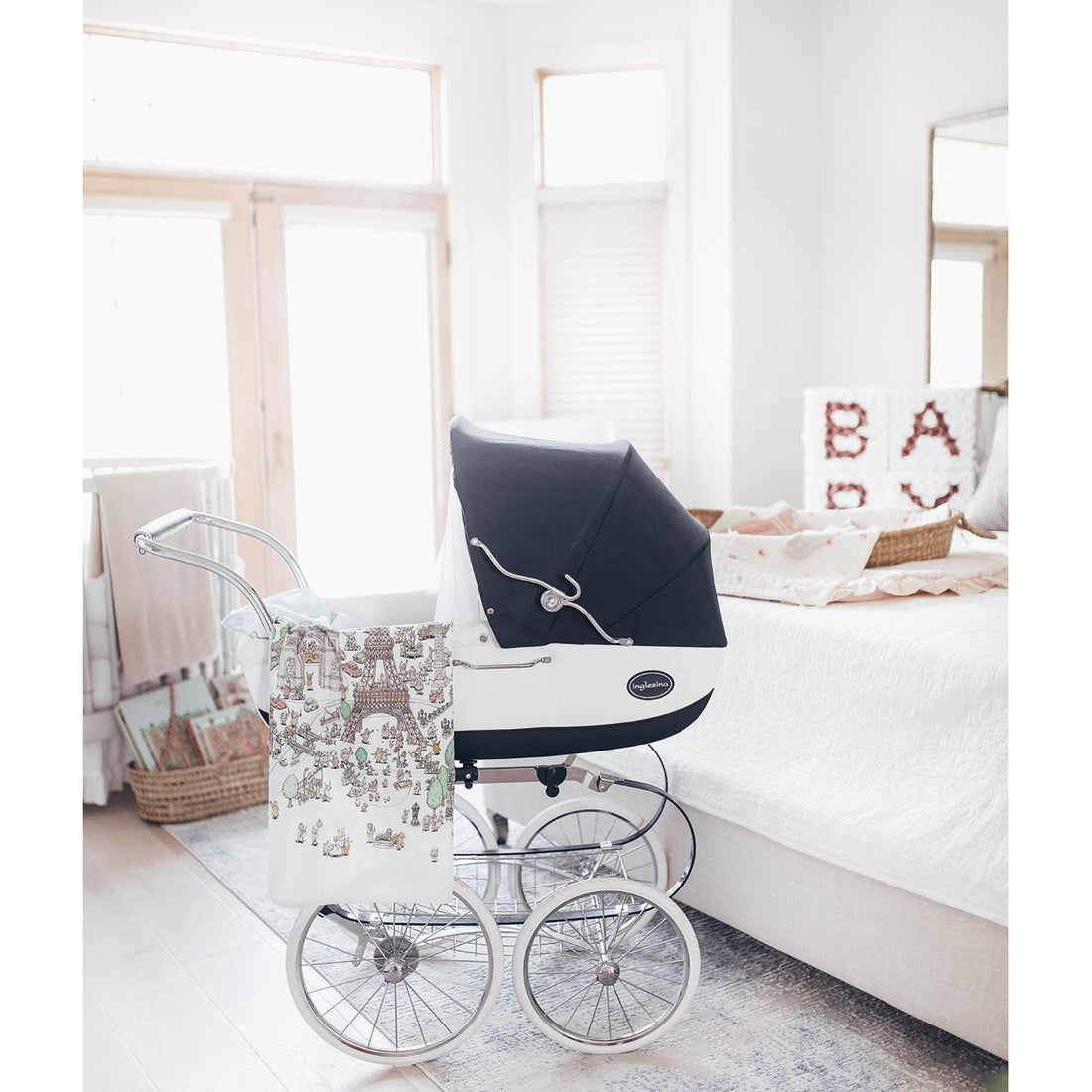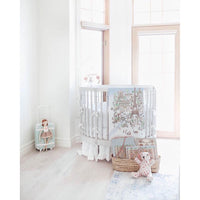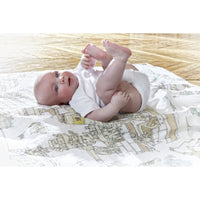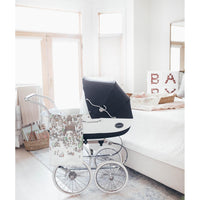 Special Offer: Buy any Atelier Choux nursery essentials and add a beautiful Atelier Choux gift box at special price to make it a unique present:
---
Adorable creatures are starting their day in the city of lights. Parisians and tourists alike are walking around with their breakfast baguettes, lounging in cafés sipping coffee and smelling the fresh croissants emanate from the boulangeries. It must be a weekend because the farmers market is already bustling. Tourists are consulting their maps, rushing to see all the landmarks. A fashion photoshoot is taking place, while a little further on one can spot a movie being filmed. Such beautiful weather calls for a delicious picnic or a boat ride along the Seine. A group of friends is playing pétanque next to Eiffel Tower and a mischievous visitor is sending off a paper plane from the top of this magnificent landmark. Where will the paper plane land? In this romantic city, you can always spot few "love birds" here and there. A man is patiently waiting for his date – she is late, but she is running! Can you spot the lovely couple holding a heart balloon?
ATELIER CHOUX CARRÉS: ELEGANT & FUNCTIONAL DAILY ESSENTIALS
Our signature, multipurpose carrés are an everyday essential, at home in the nursery and 'out and about' during the day in your diaper bag.
Our carrés can be used as a light blanket, to change a baby's diaper on the go, to create some shade or privacy (while breastfeeding for example), for swaddling, to wipe baby's face, as a tummy time blanket, to protect your shoulder when holding the youngest petit choux, and more.
An indispensable essential for all new and seasoned parents.
Dimensions: 100 cm by 100 cm / 39 inches by 39 inches
Composition: 100% GOTS certified organic cotton.
Printed with water based, baby safe inks. These water based inks are well integrated within our highly absorbent fabric and are 'lock-in' during an air-drying process, therefore there is no concern that prints will significantly lighten or disappear over time.
Illustrations: By Mattias Adolfsson, in Sweden
Fabrication: Designed and 100% Made in France, from start to finish
Machine wash with similar colors, on a normal or warm/hot cycle. Tumble dry on a low or delicate setting. Ironing is possible (but not at all necessary) at a low temperature.
THE FINEST ORGANIC COTTON FOR YOUR CHILD'S SKIN
Atelier Choux carrés are made from certified organic cotton in order to ensure a product entirely free from chemical fertilizers or pesticides. Organic cotton fiber is also thicker, feels softer and is hypo-allergenic compared to conventional cotton fibers.
During manufacturing the thickness of the individual threads are optimized per Atelier Choux's specifications to ensure both the softness and longevity of the fabric.
The result is a soft, absorbent and everyday essential that wears well – in accordance with our ambition to meld art, artisanship and everyday elegance.