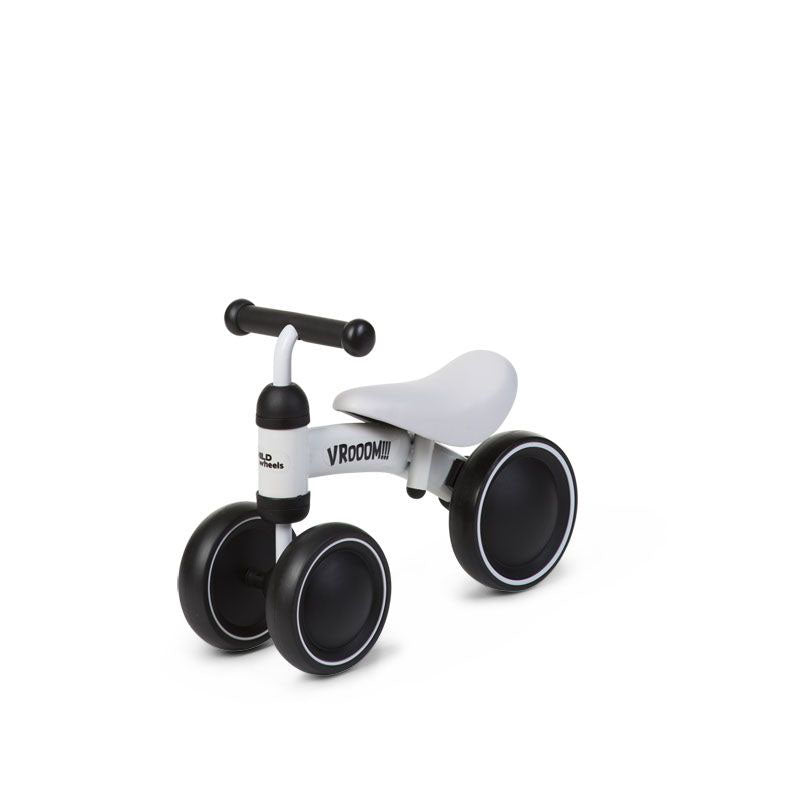 Let new adventures begin for your little one on his or her new vroom bike!
The baby bike is the perfect start for a lot of cycling fun! Your kid will have a lot of stability because of the 2 wheels in the front for his first ride. The vroom bike is very light so you can take it easily with you! So you kid can cycle wherever he want!
The baby bike is suitable for 18-36 months children. Only 1 child is permitted to use the bike at a time, maximum loaded 25kg.
Dimensions: 49 x 20 x 35 cm
Composition: Frame: metal - rims: pp - tyres + handles: eva-foam
Maintenance: Use a damp cloth and dry immediately.