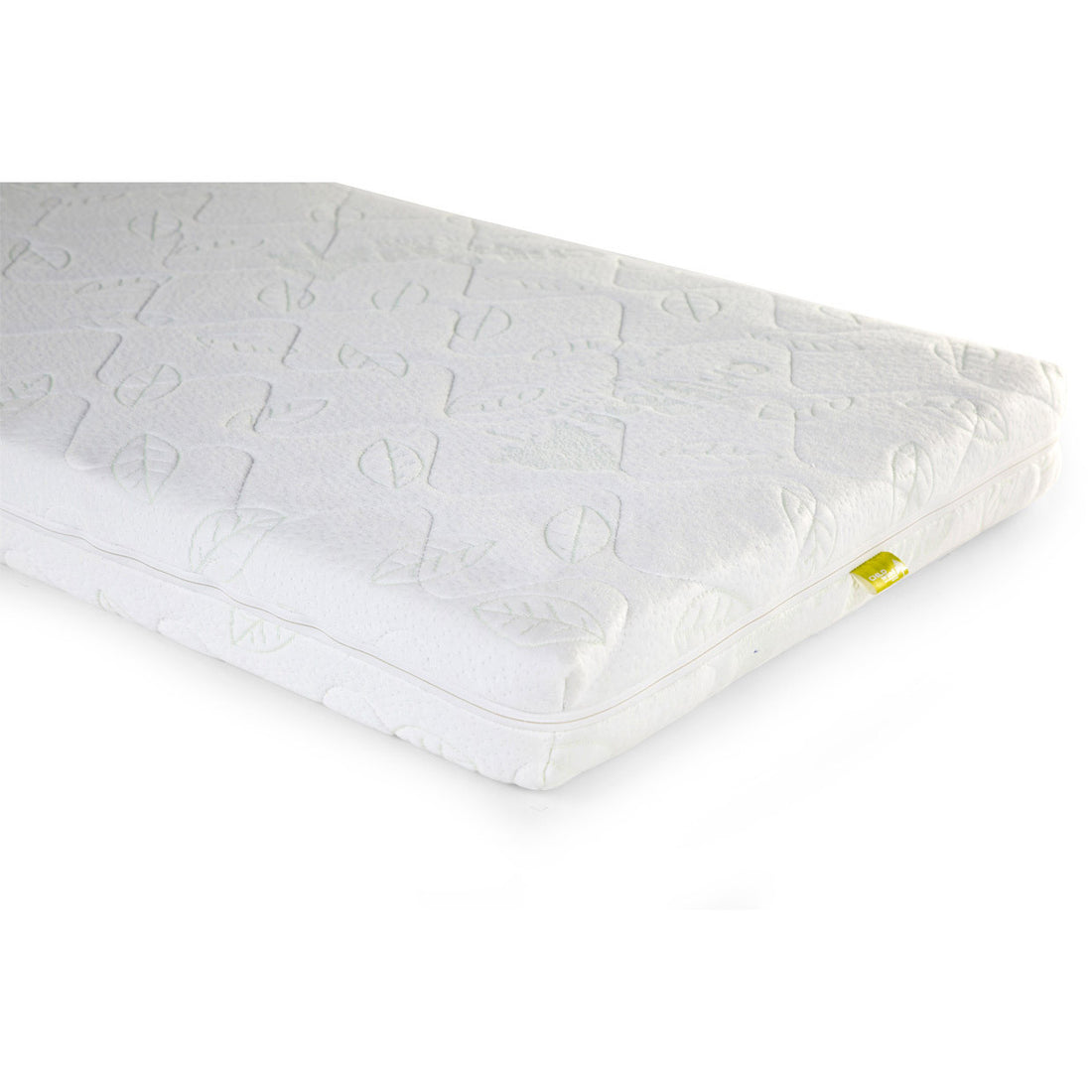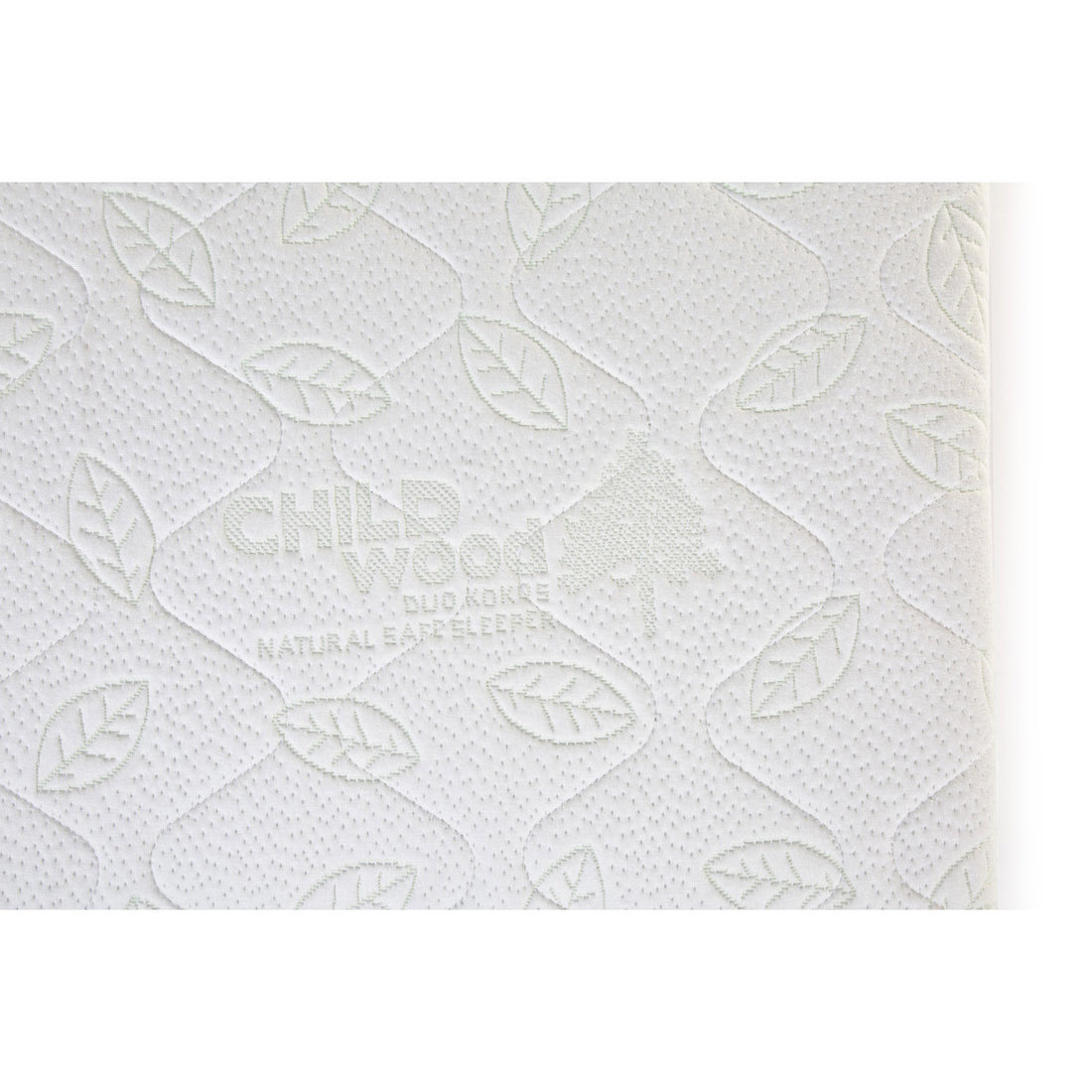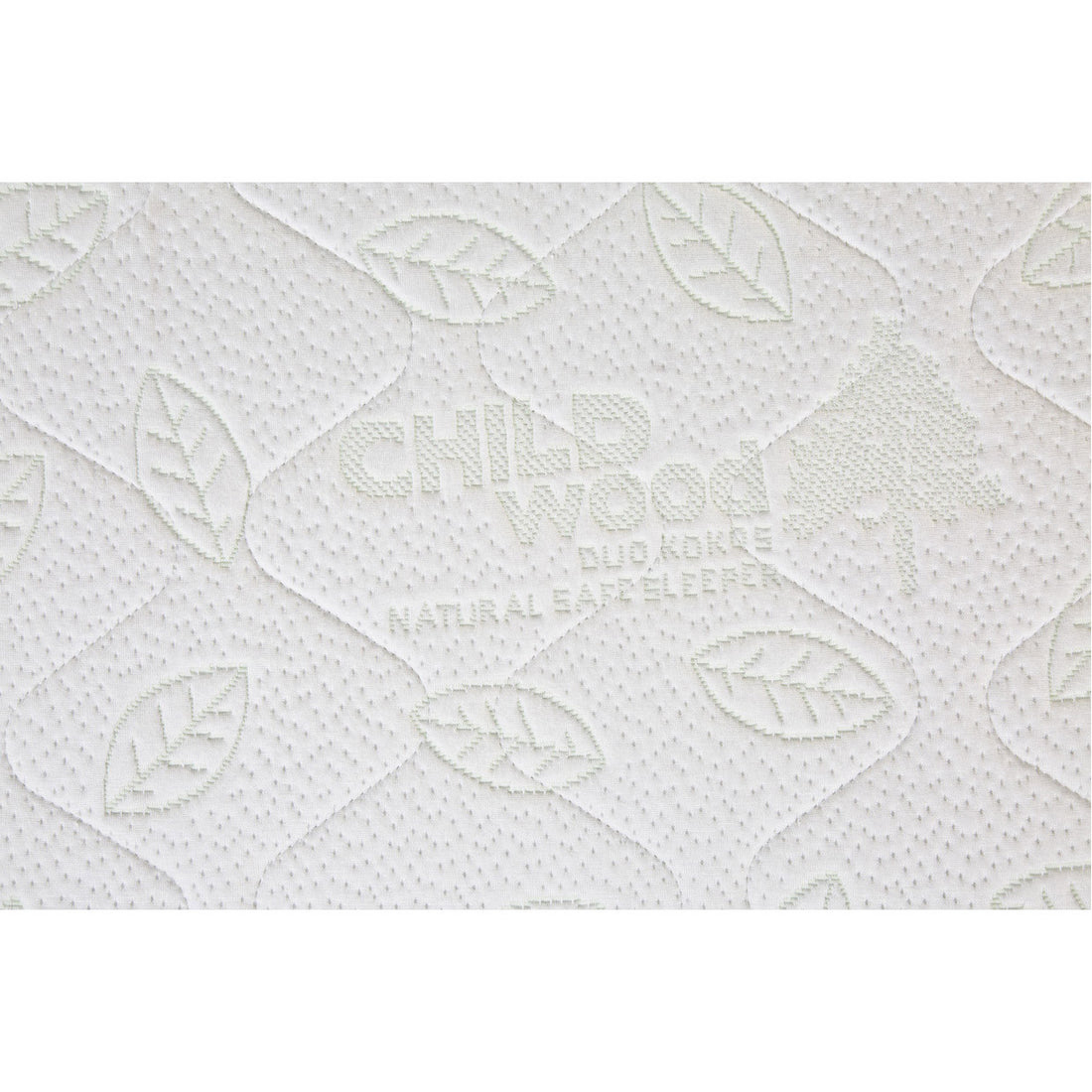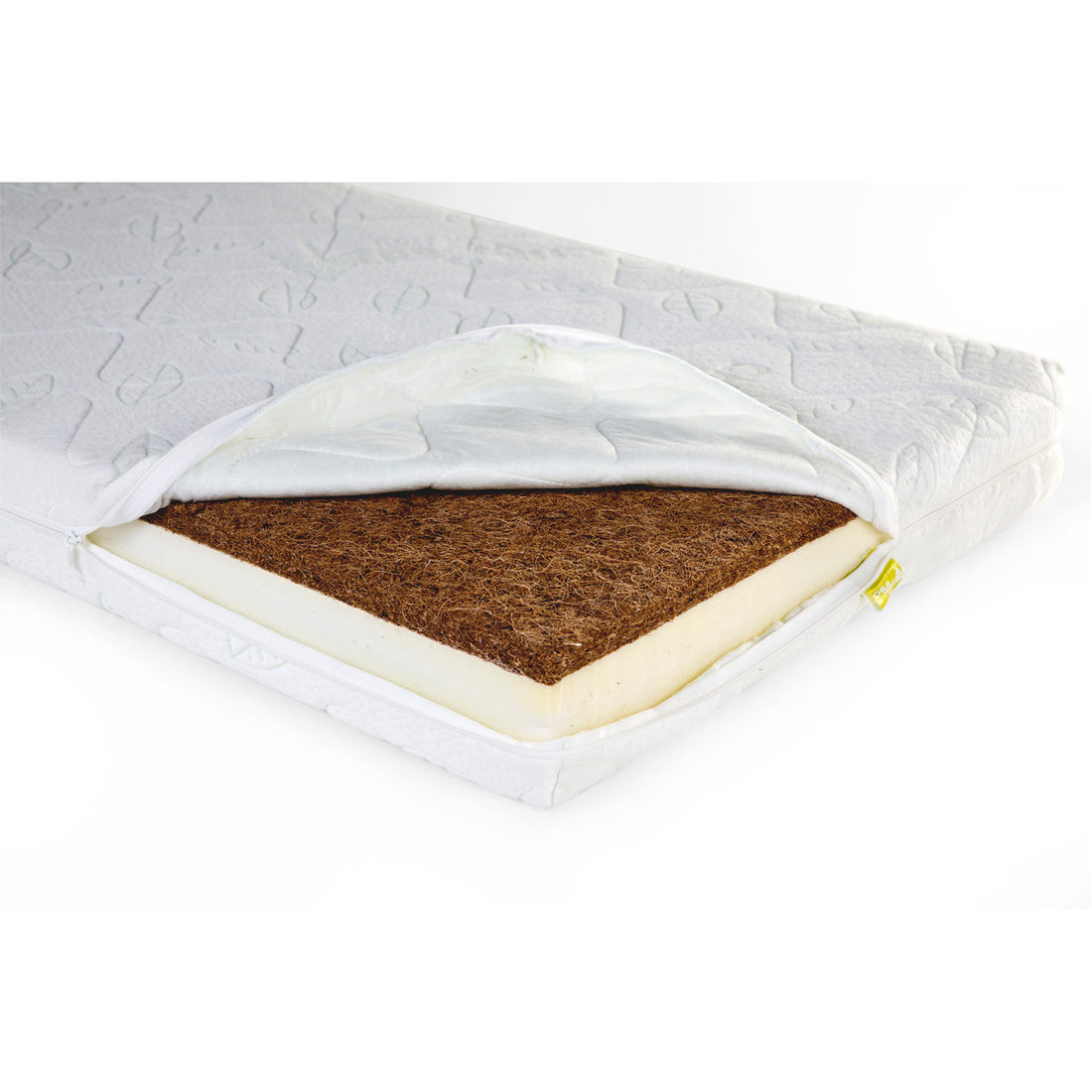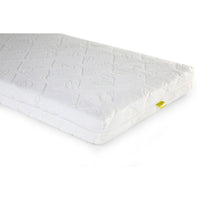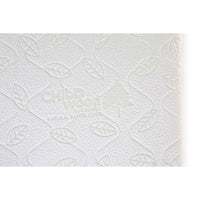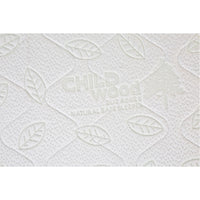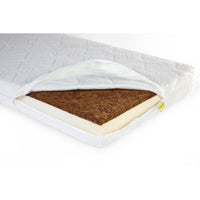 Childhome
Childhome Duo Kokos Natural Safe Sleeper Mattress 70 x 140 x 12cm
The Childwood's Duo Kokos Natural Safe Sleeper is provided with a removable matress cover made out of bamboo yarns, which have natural and permanent anti bacterial properties. Bamboo offers a higher moisture absorption than cotton and has great breathable properties, which keeps your baby cool and dry at night.
Bamboo is a 100% natural, ecofriendly and amazingly strong material, which makes this a durable and healthy safe sleep on. This matress is also provided
with a firm and resilient polyether foam combined with a thick layer of kokos-fibre,
which makes this a very breathable matress. This does not only keep the humidity and temperature of this matress under control, It also takes care of your child's safety!
Core
Polyetherfoam (PE 21kg/m³) combined with a coconut fibre layer.
Materials are combined by water-based adhesives. (=air-permeable) 
Summer and winter side.
Cover
67% polyester, 33% viscose. 
Polyester is: anti-fungal, anti-allergic, anti-bacterial. 
Viscose (bamboo) has permanent anti-fungal and anti-bacterial properties. 
Viscose has a very soft surface, it also creates a silky shine on the tick. 
Viscose is 100% natural material and super strong. 
Detachable tick, washable to 40°c.

Dimensions:
Composition:
Core: Coconut fibre layer and polyether foam
Tick: 67 % Polyester and 33 % Viscose
Maintenance:
Removable cover washable at max 40°
---
Delivery & Assembly Information:
Additional fee is required for delivery to remote areas and other outlying islands in Hong Kong (HK$200 or up, based on actual delivery address).
HK$100 per floor up to 8 floors for buildings without lift or product can only access through staircases.
Free Delivery is NOT applicable to this item.
Wall mounting service is not included in our assembly service.
Need help or need a quote for international delivery? Feel free to message us or email us.