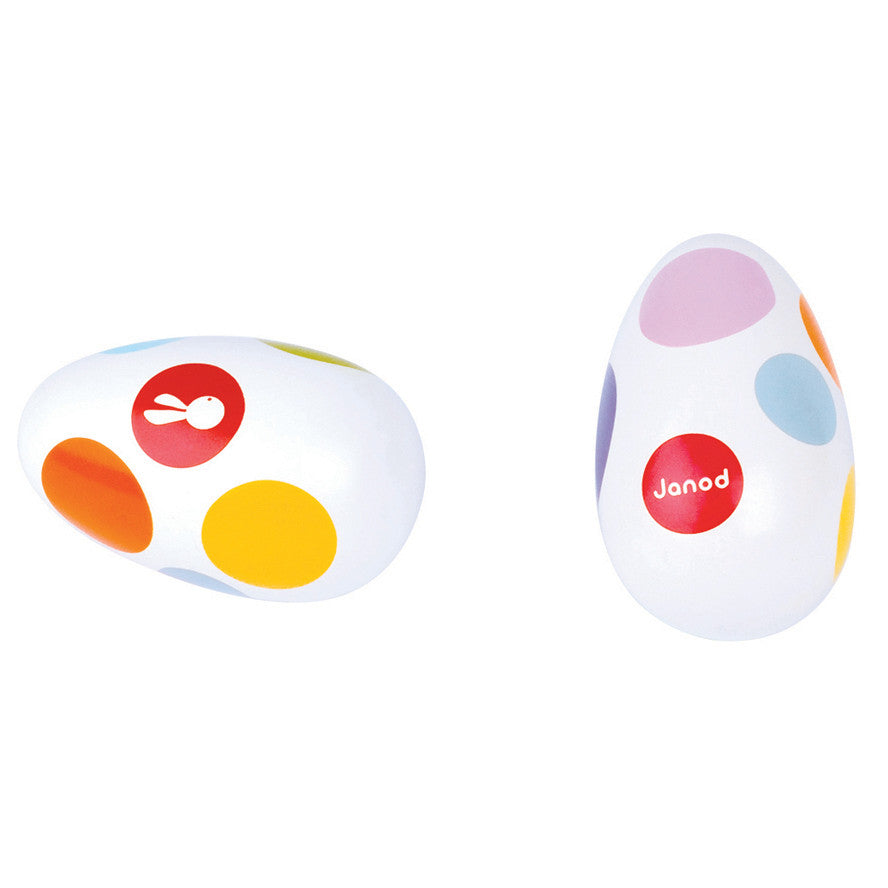 Janod
Janod Confetti Shaking Egg
This spotty egg shaker toy is a great first instrument and a hit with little ones who like to make some noise.
This wooden shaker toy as a pleasant sound and comes as part of a range of Confetti instruments by Janod, which are all ideal for mini musicians.
The egg shaker is recommended for children aged from 12 months onwards.
Features
Product Dimensions: 4.5cm x 7.5 cm
Designed in France