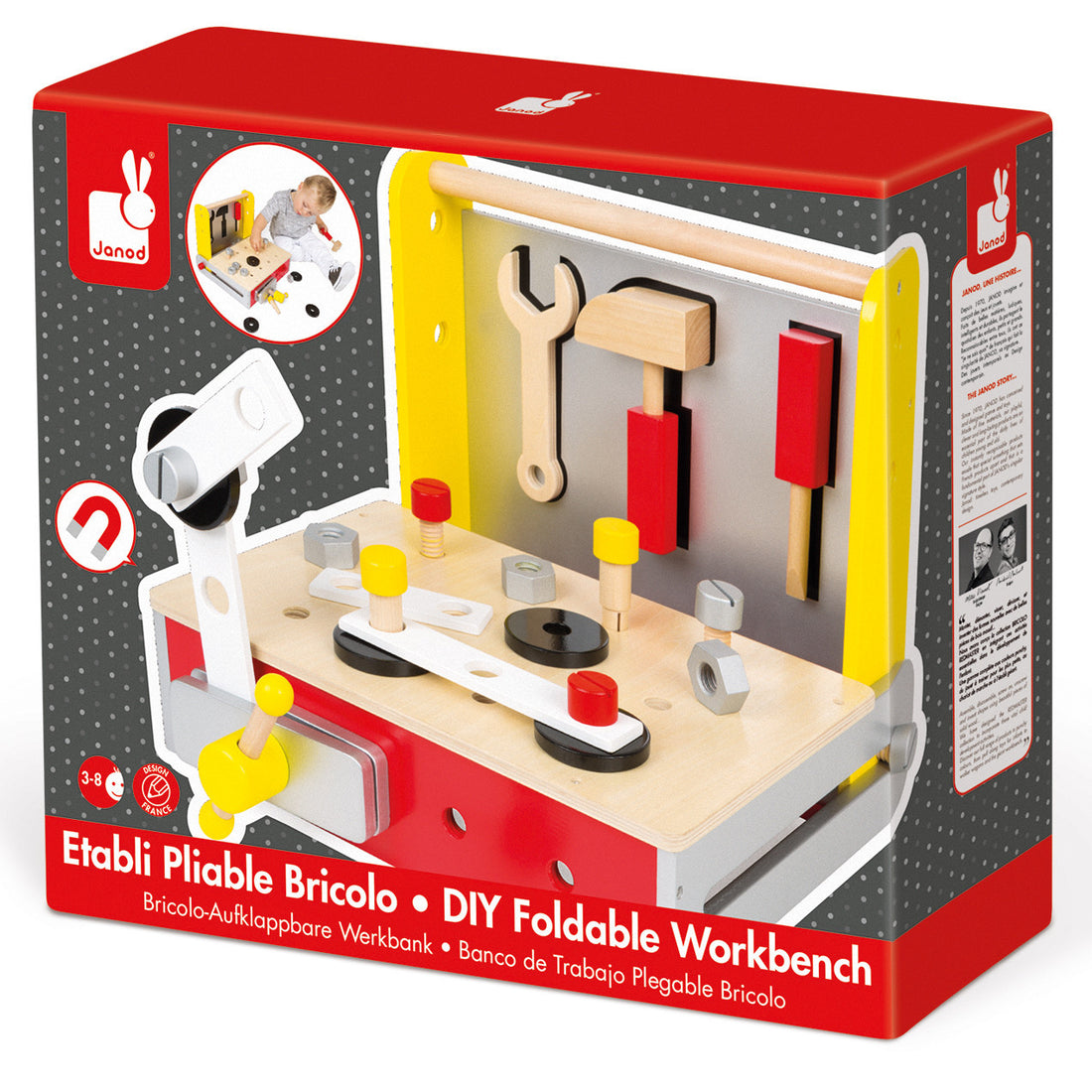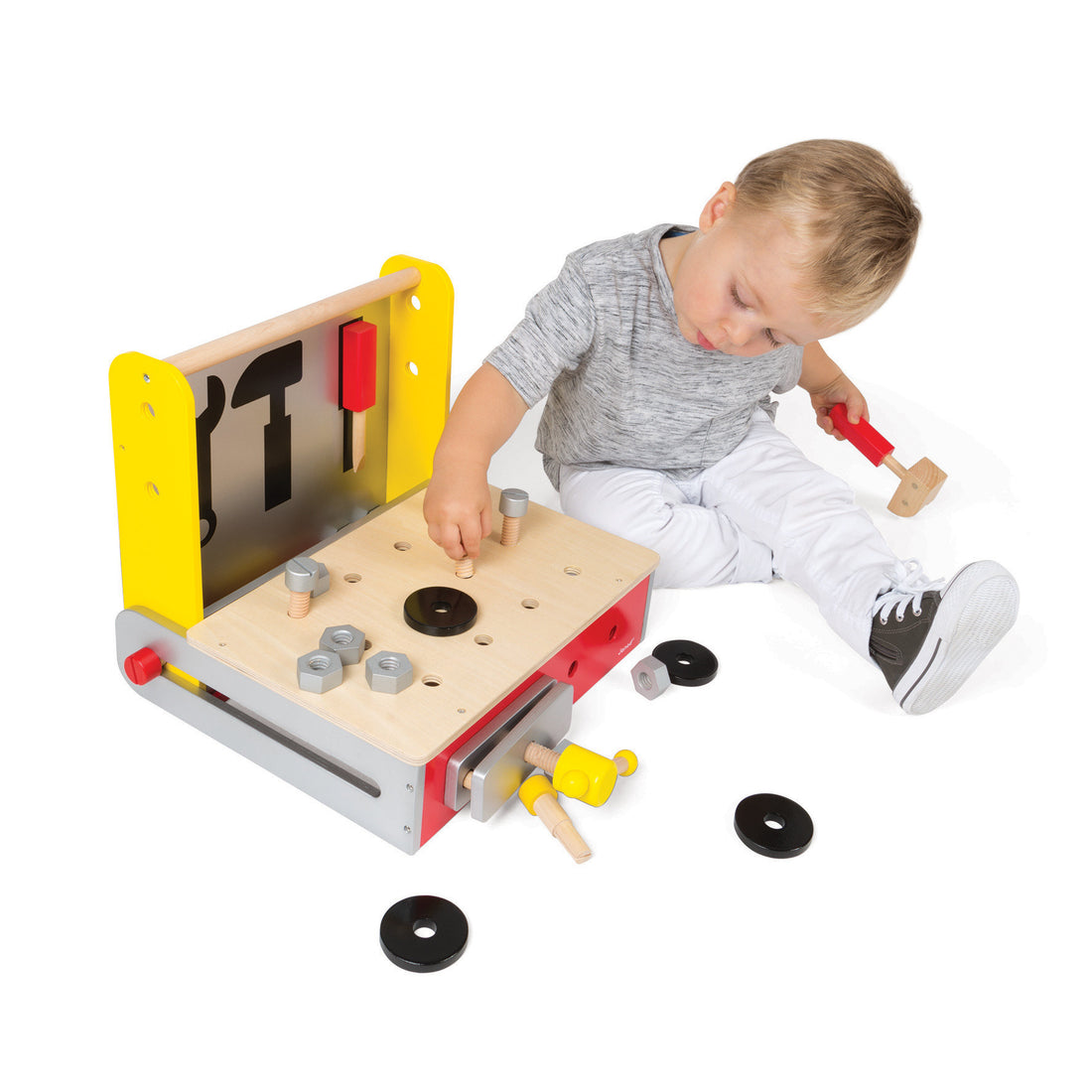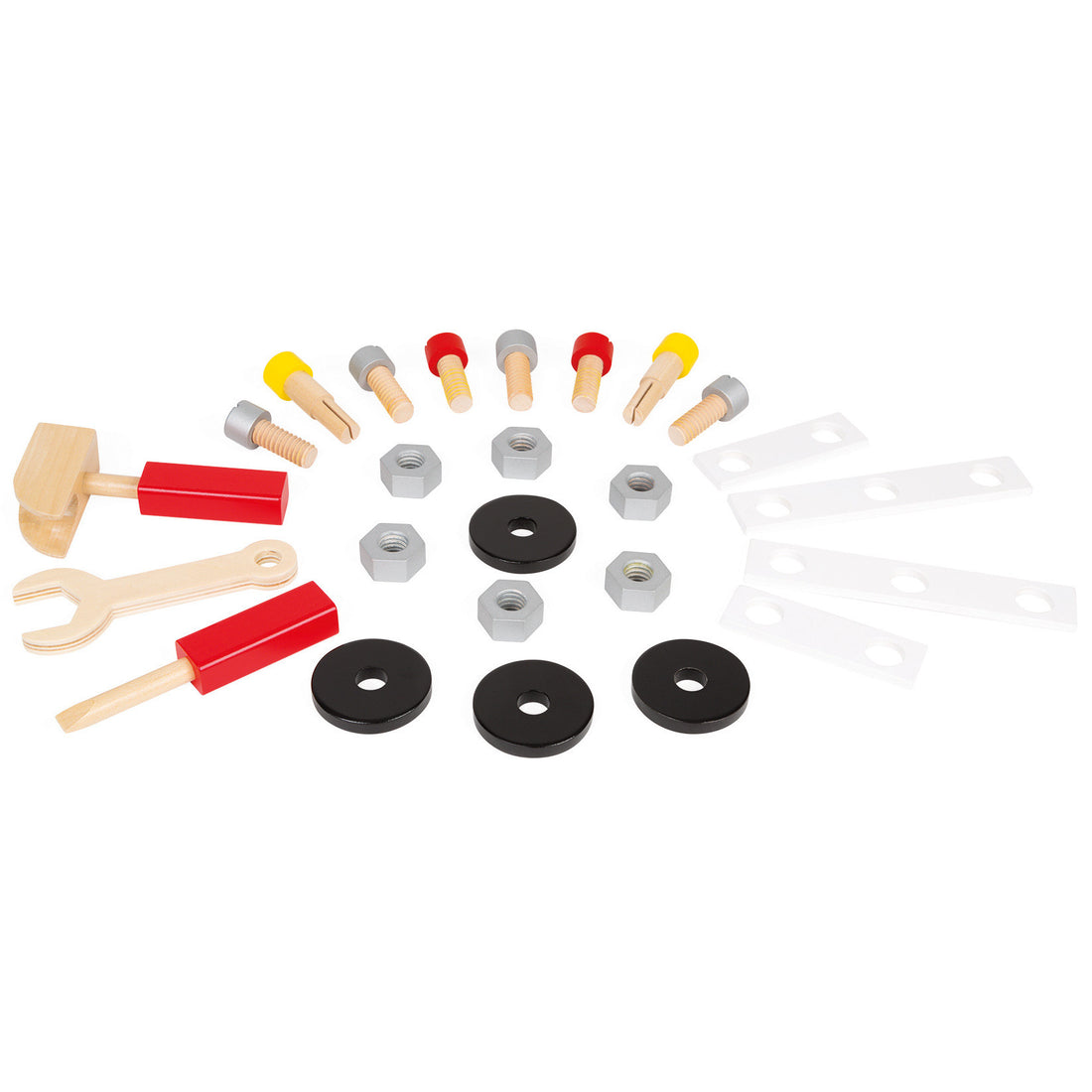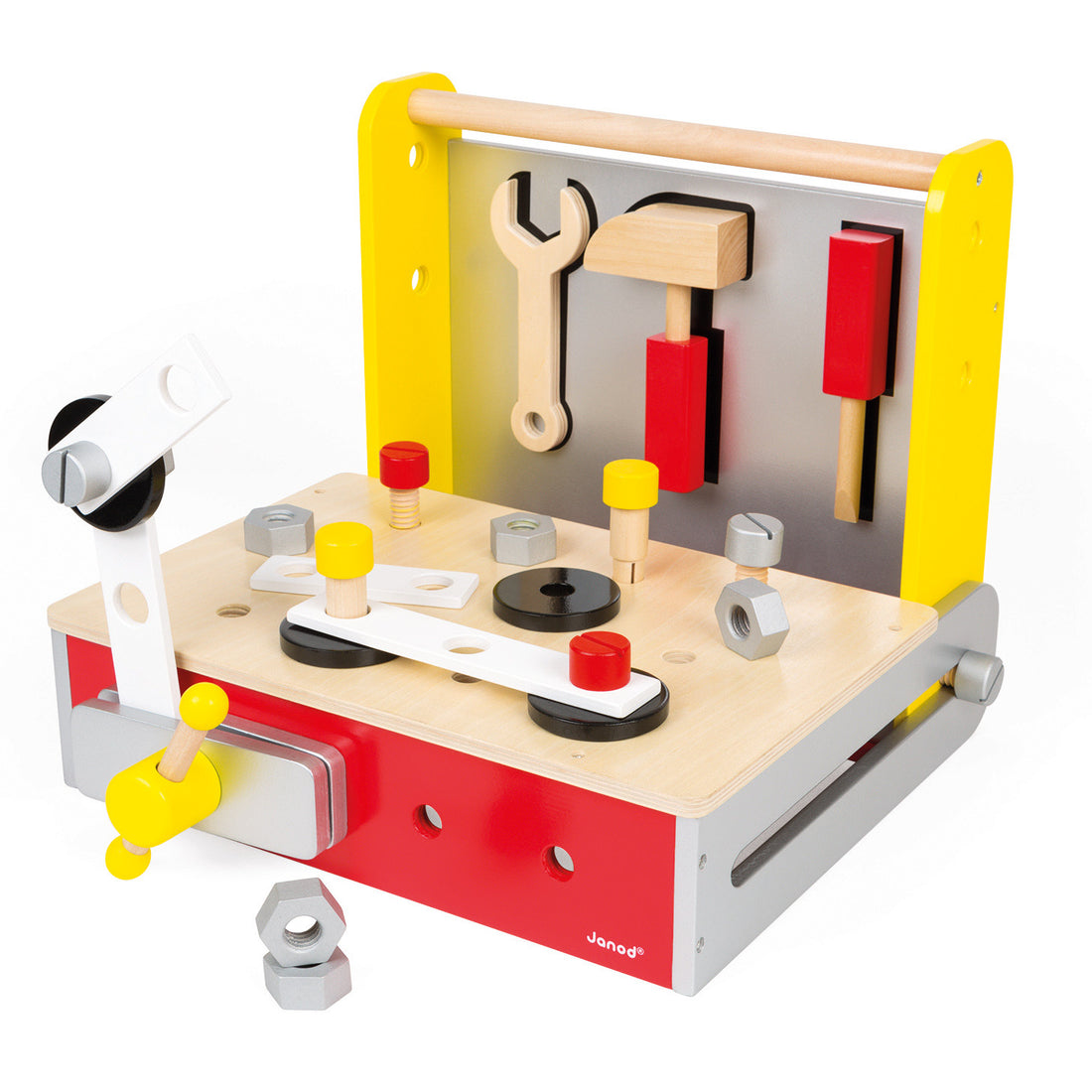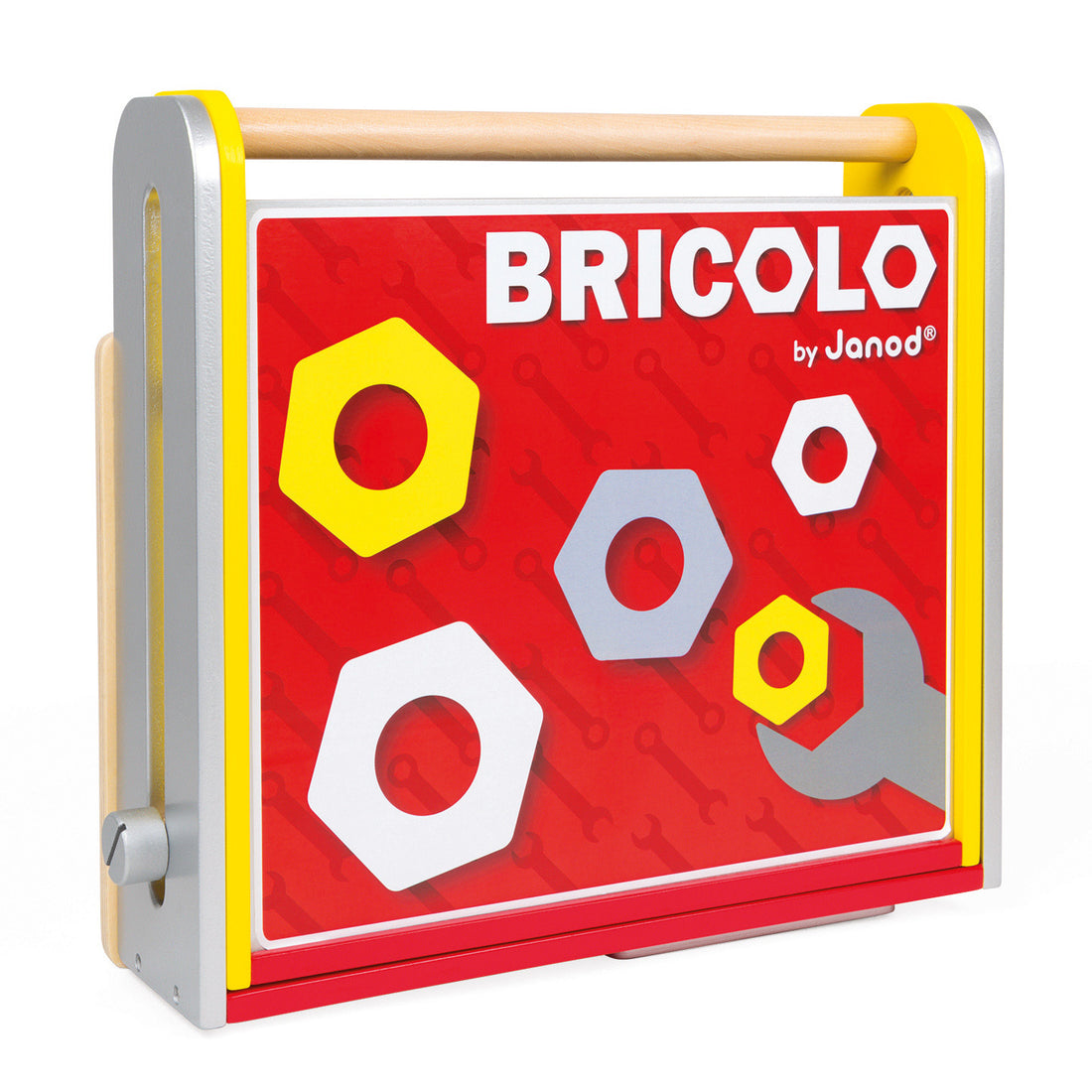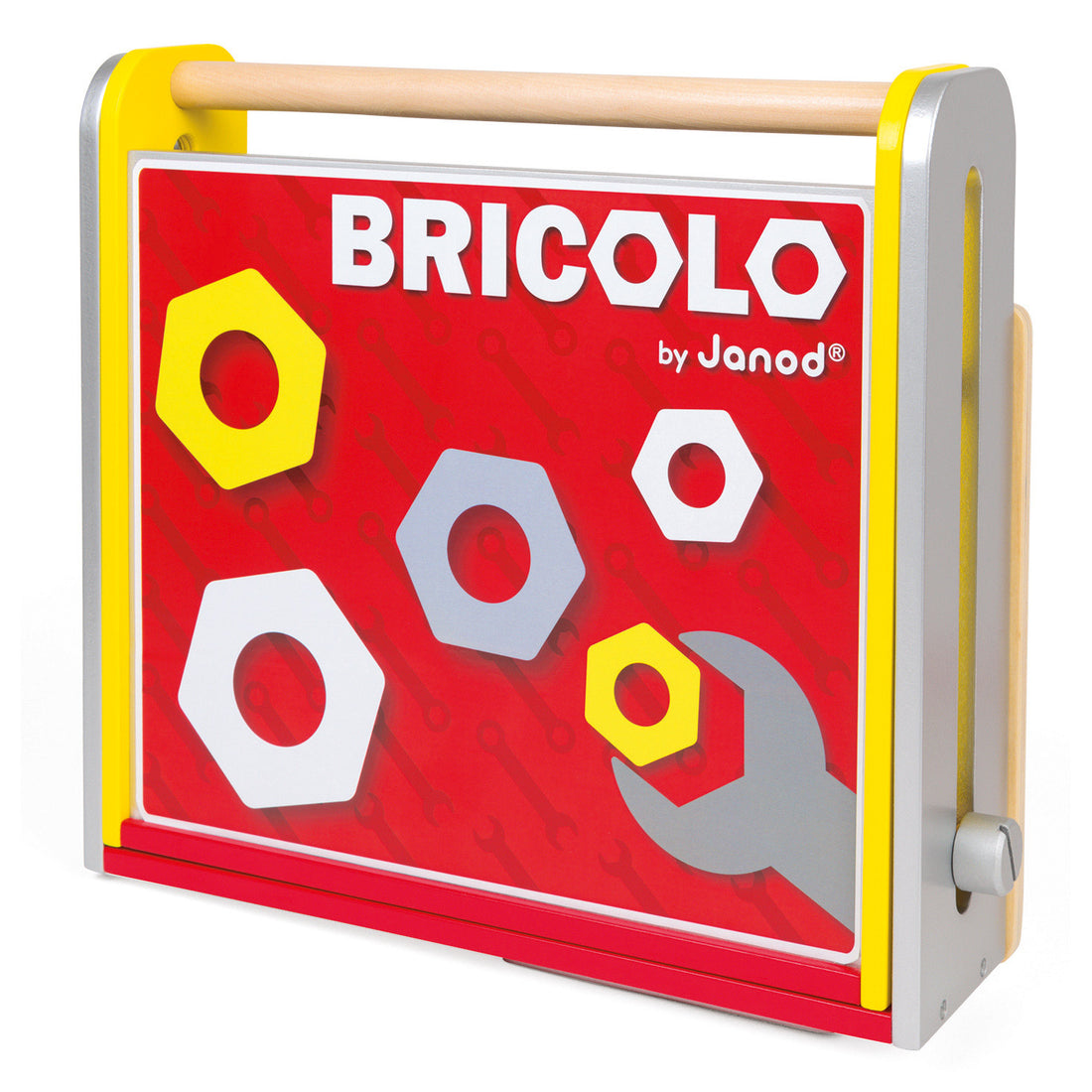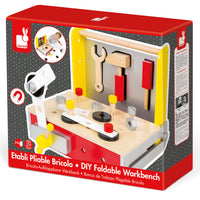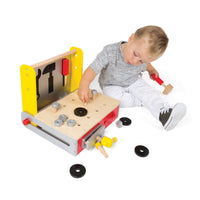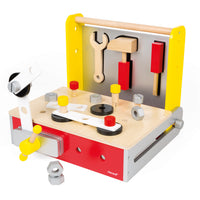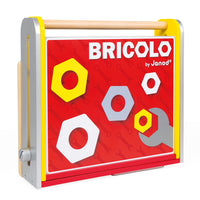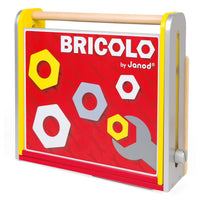 Janod
Janod Redmaster DIY Wooden Foldable Workbench
Magnetic: An insightful system of magnetic tools making it easy for your child to store his tools in the right place!
All-inclusive: A large number of accessories included to allow your child to let his imagination run free and invent an unending range of objects to build and undo!!! A bench vice, 3 magnetic tools and 22 accessories (bolts, nuts, screws, disks, pads).
Your child can bring this handy, portable workbench anywhere! The workbench folds out using a series of screws. Simply slightly loosen the screws and slide the magnetic panel out and perpendicular to the work surface.
Age: 3 + years
Material: Wood
Closed: 36.5 x 9 x 31.5cm
Opened: 36.5 x 30 x 29cm