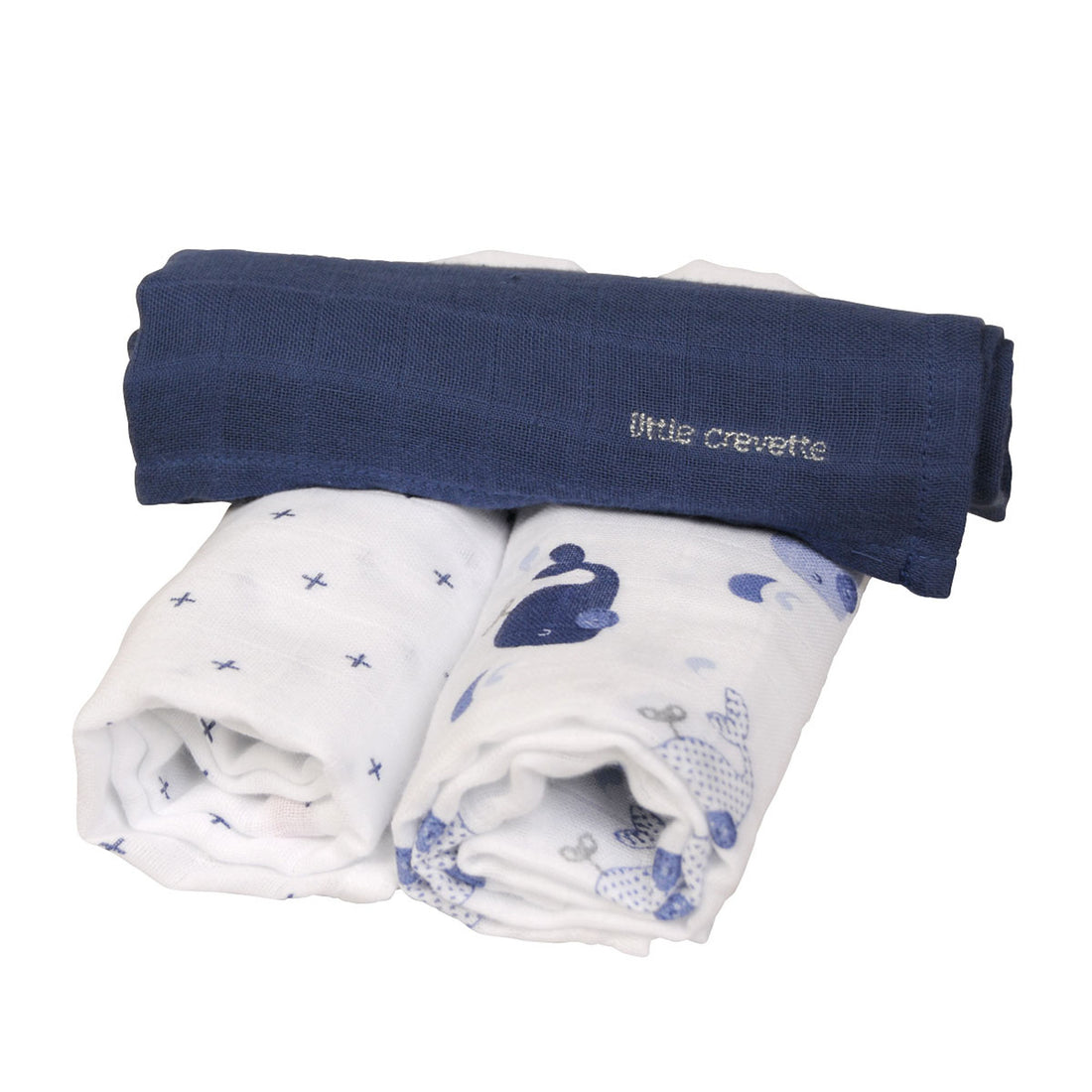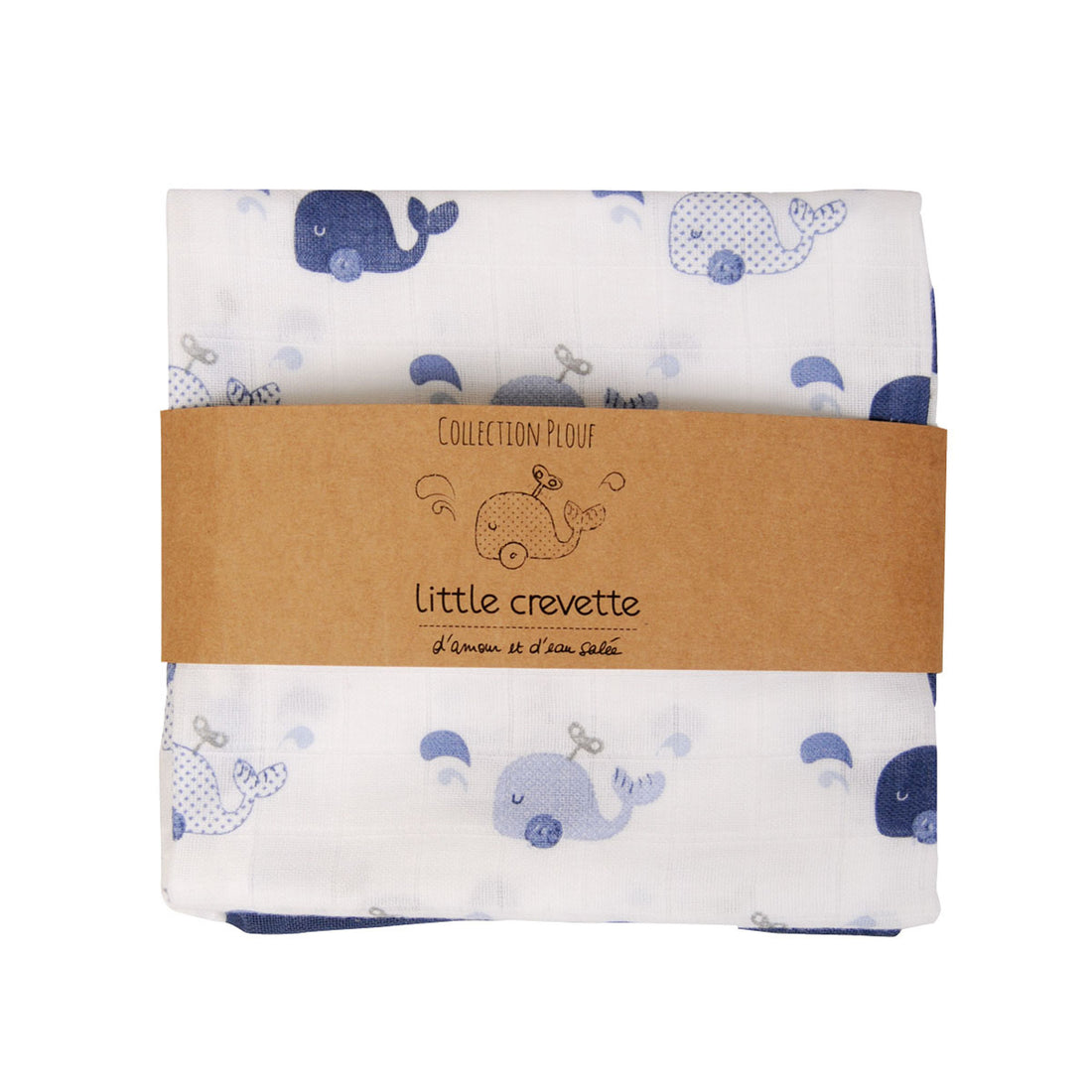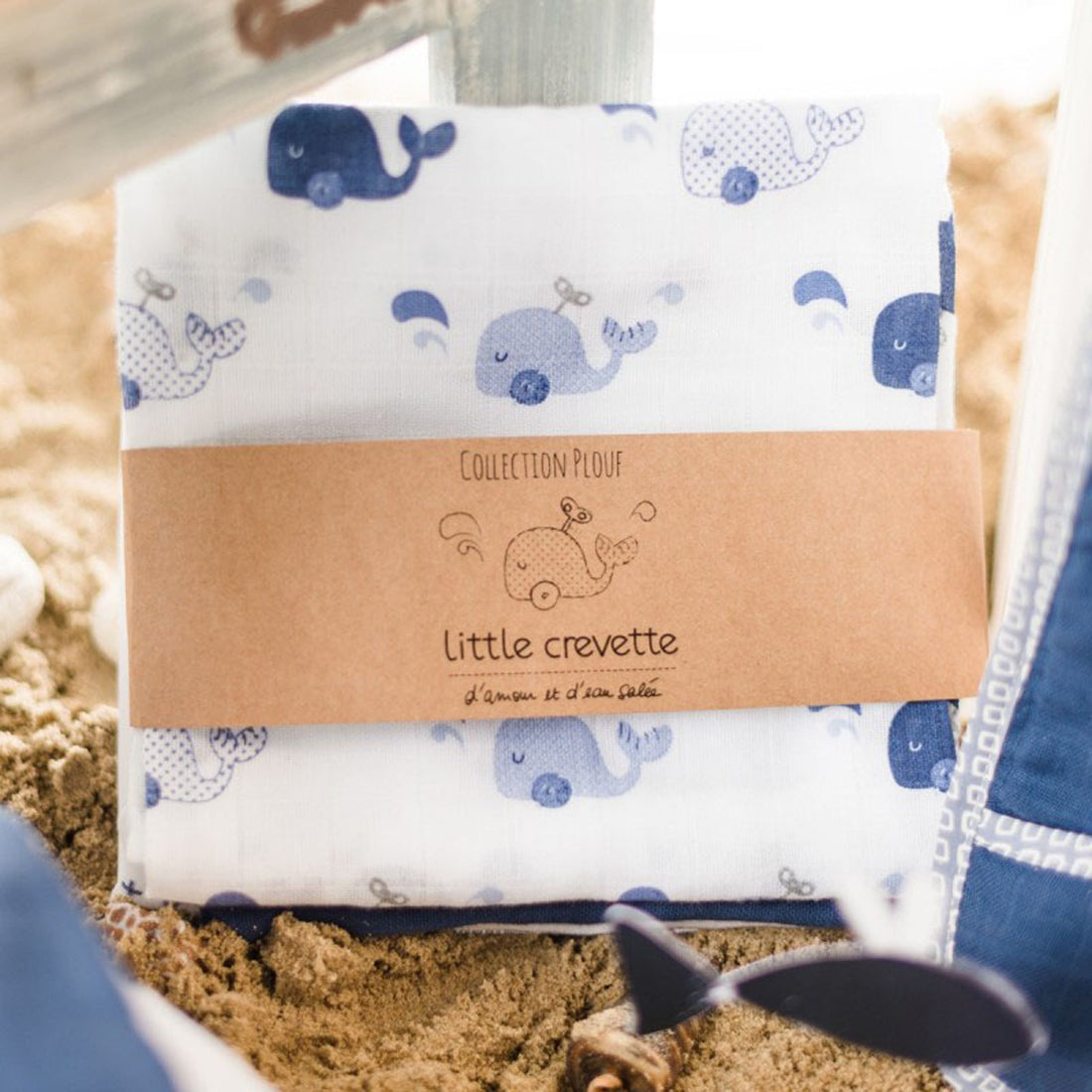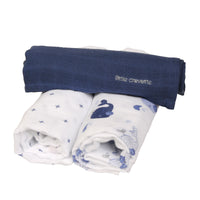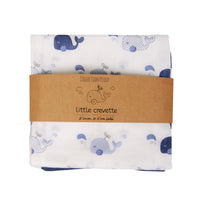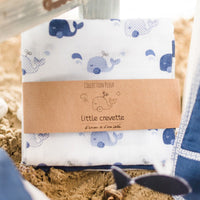 Practical and so pretty, the swaddling clothes of our whale collection! Essential piece of the maternity suitcase, this small square of absorbent and lightweight chiffon will serve you at every stage of baby's life: on the shoulder when he is burping, in a scarf to protect him from the sun, at the bottom of the basket and even why not in cuddly. 2 printed diapers and 1 blue embroidered lange ready to offer!
Set of 3 squares of cotton muslin:
1 lange white background printed with blue whales
1 dark blue plain embroidered lange "little shrimp"
1 white background lange printed small blue crosses
Composition: 100% cotton muslin
Dimensions: 60 x 60 cm each
Use:
Since birth
Machine washable at 60°c
Tumble dryer allowed
A useful and original birth gift idea.