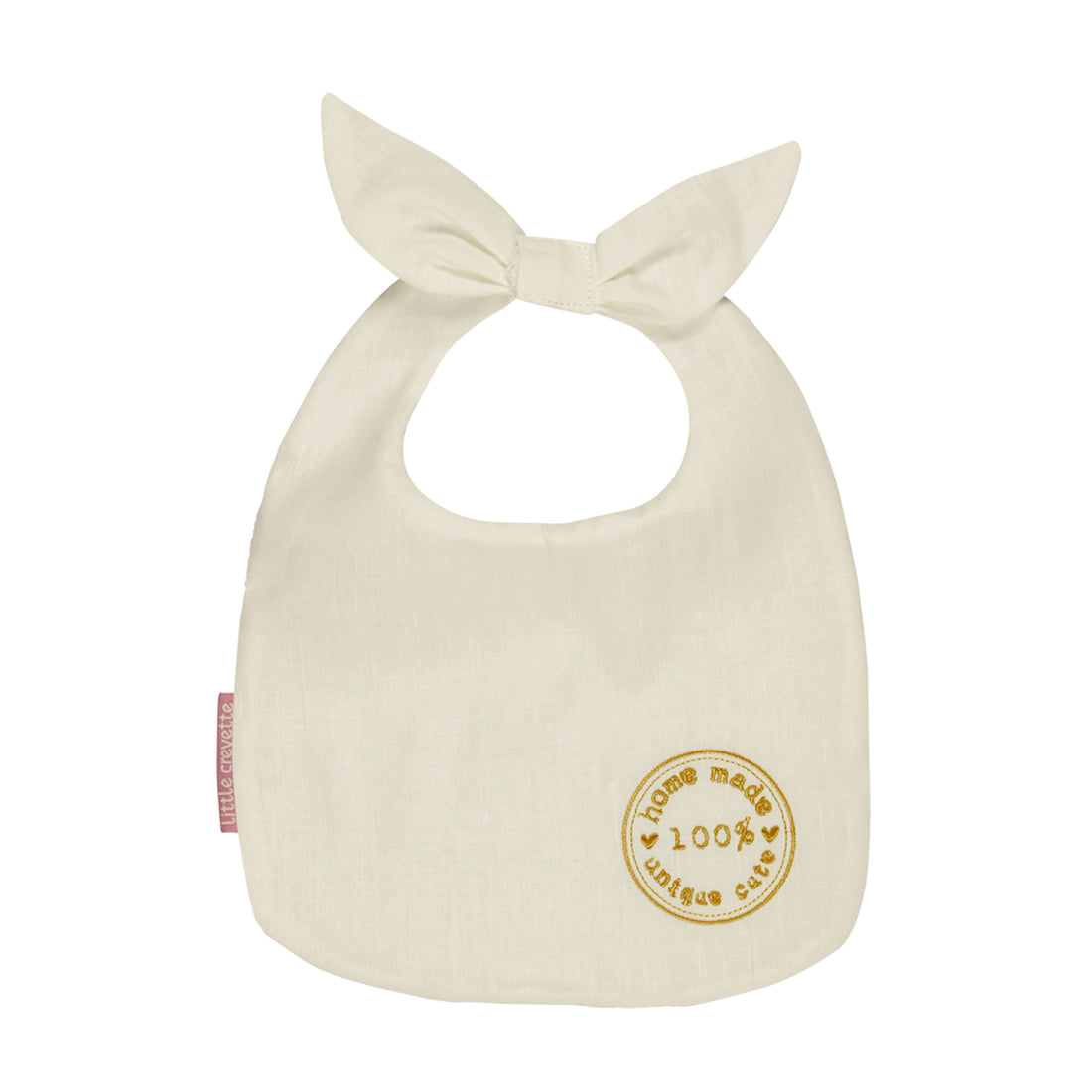 A birth bib really cute with its vintage look! In the spirit of the old linen, it is pure linen lined with thick sponge and embroidered with a stamp. And for the current touch, it's on her message: 100% hand-made, 100% unique and 100% cute, embroidered in golden letters that we love! Closure in the neck by snap.
Composition:
Front in pure linen
Sponge back 100% cotton
Dimensions:
Width 22 cm - total height 28 cm
Use:
From birth to 9 months
Washable easily in machine
Birth gift idea:
You can easily roll it and put it in a nice diaper cake as a gift. Discover all our suggestions for accessorization for diaper cake in the section gift ideas.
Hand-made, homemade, cute, adorable, too cute, chewable.