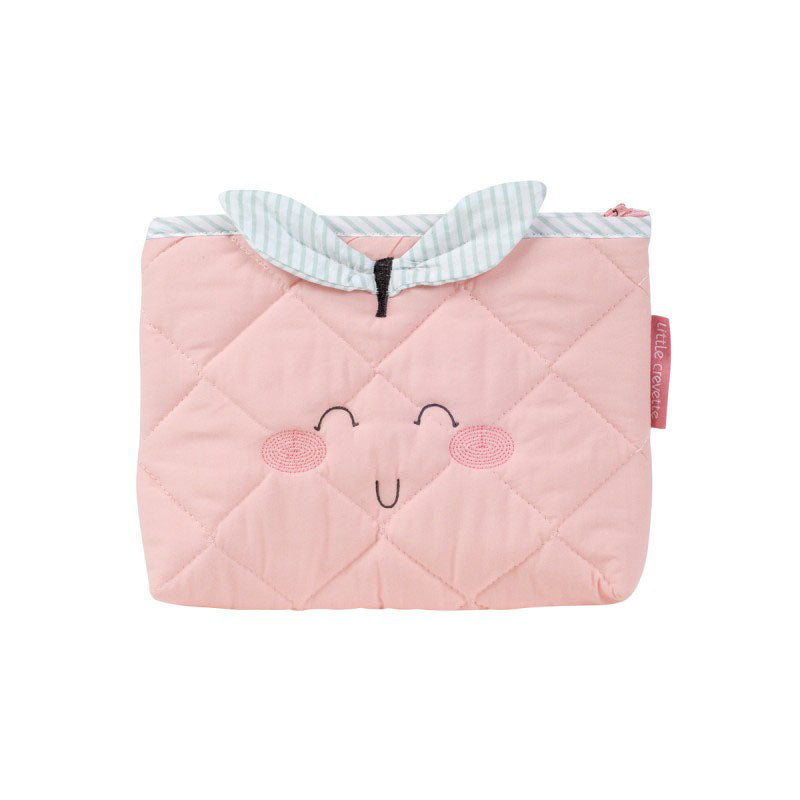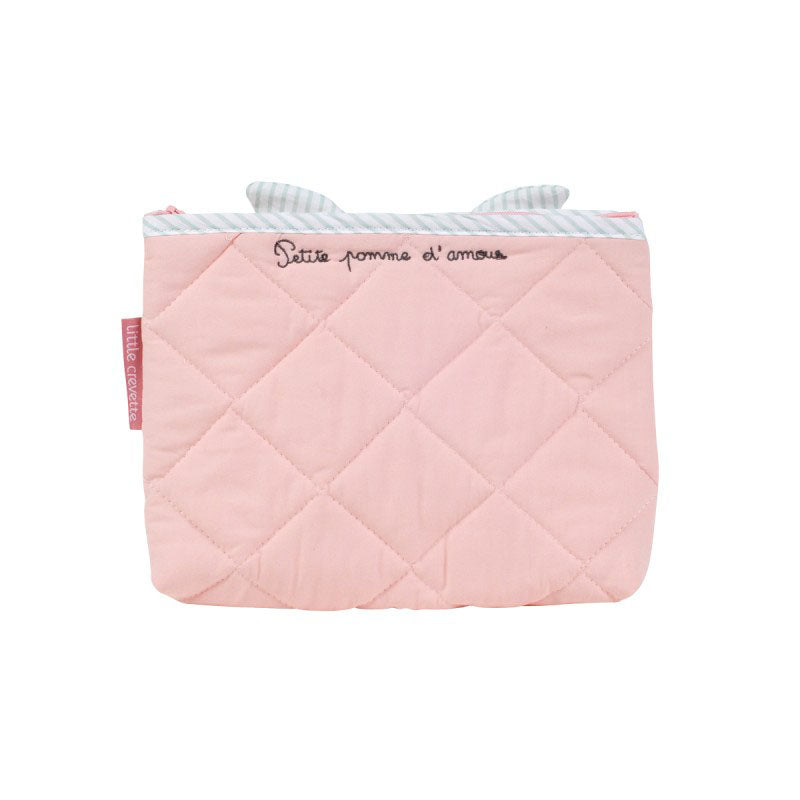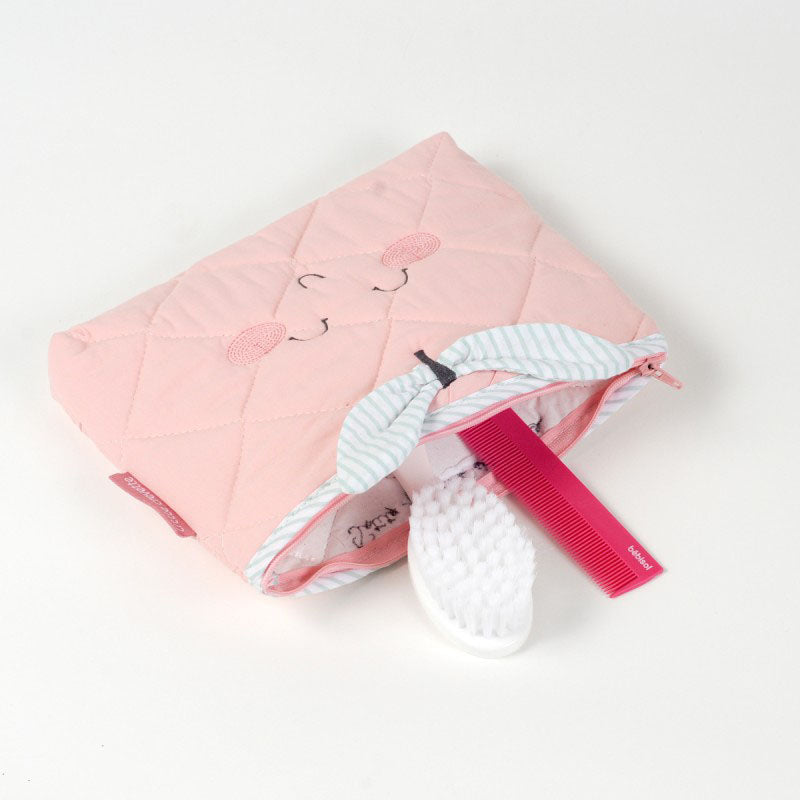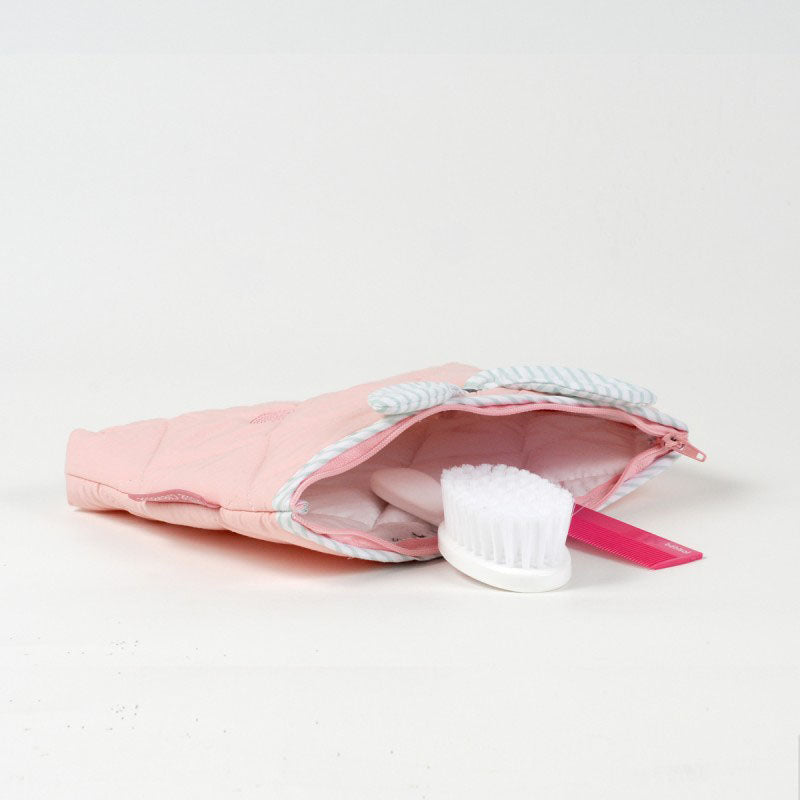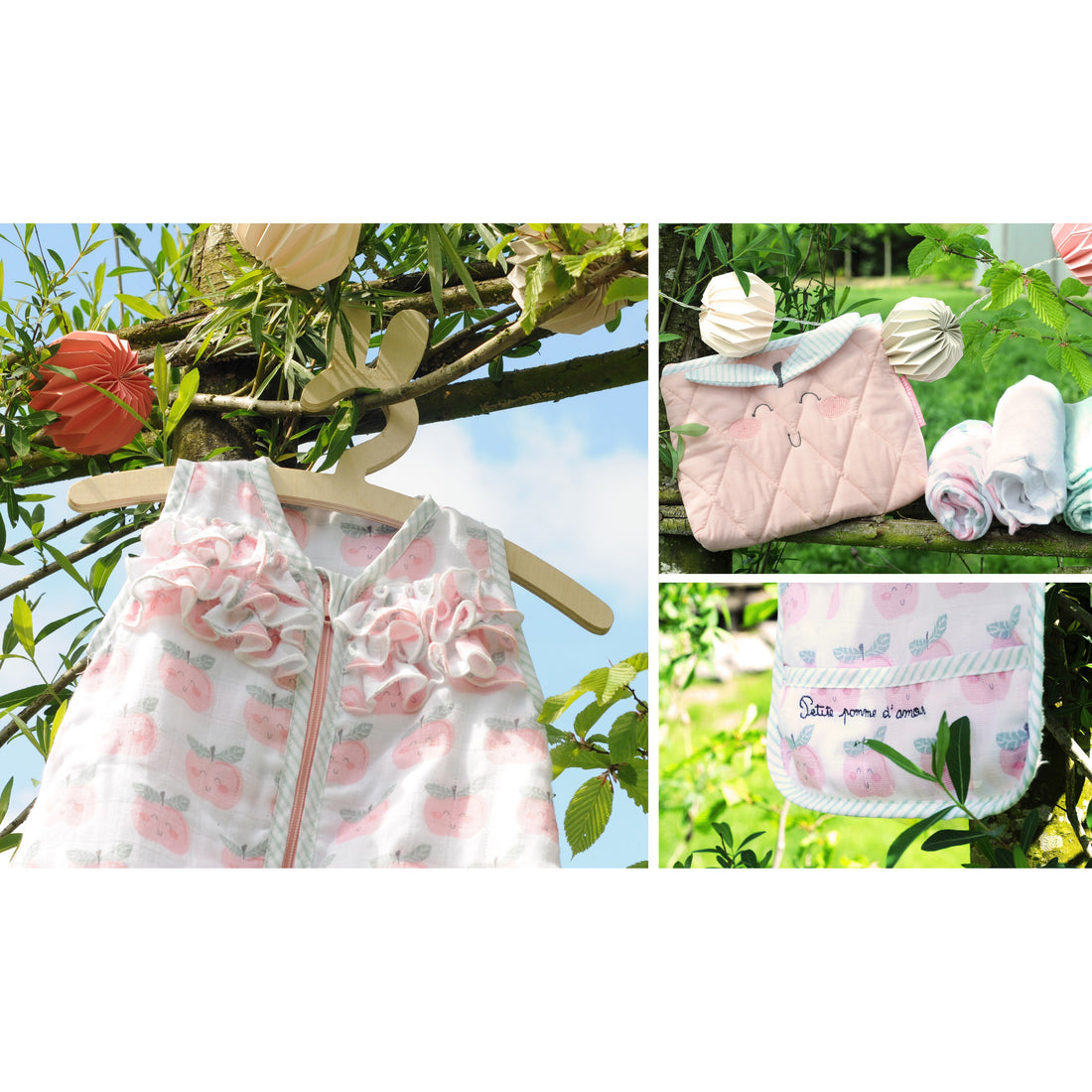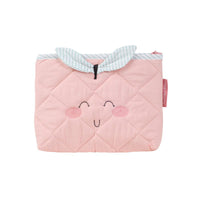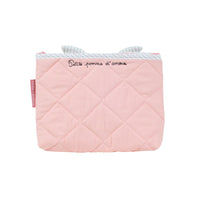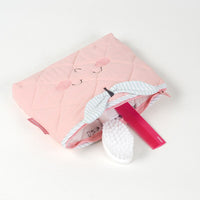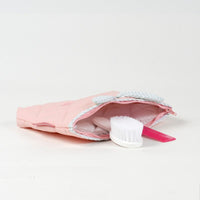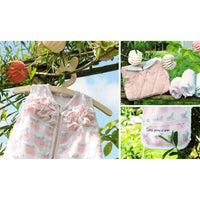 A real apple-apple girl kit! Adorable first toiletry kit for baby and little girl with the look of little pink apple, crisp with its small leaves in relief. Ideal for the small baby kit: brush, phy serums, small nail scissors. Or for the first pajamas parties between girlfriends! Pink girl child toilet bag padded and embroidered with a smiling face and apple leaves on one side. Embroidery "little love apple" on the back. Zipper on the top and pretty finishing bias printed green berlingot stripes. White PVC interior , cleanable with a sponge.
Composition: Outside 100% cotton percale quality (80 threads), 100% polyester padding, 100% white PVC interior (guaranteed without phthalates)
Dimensions: 20x17x4cm
Machine washable.