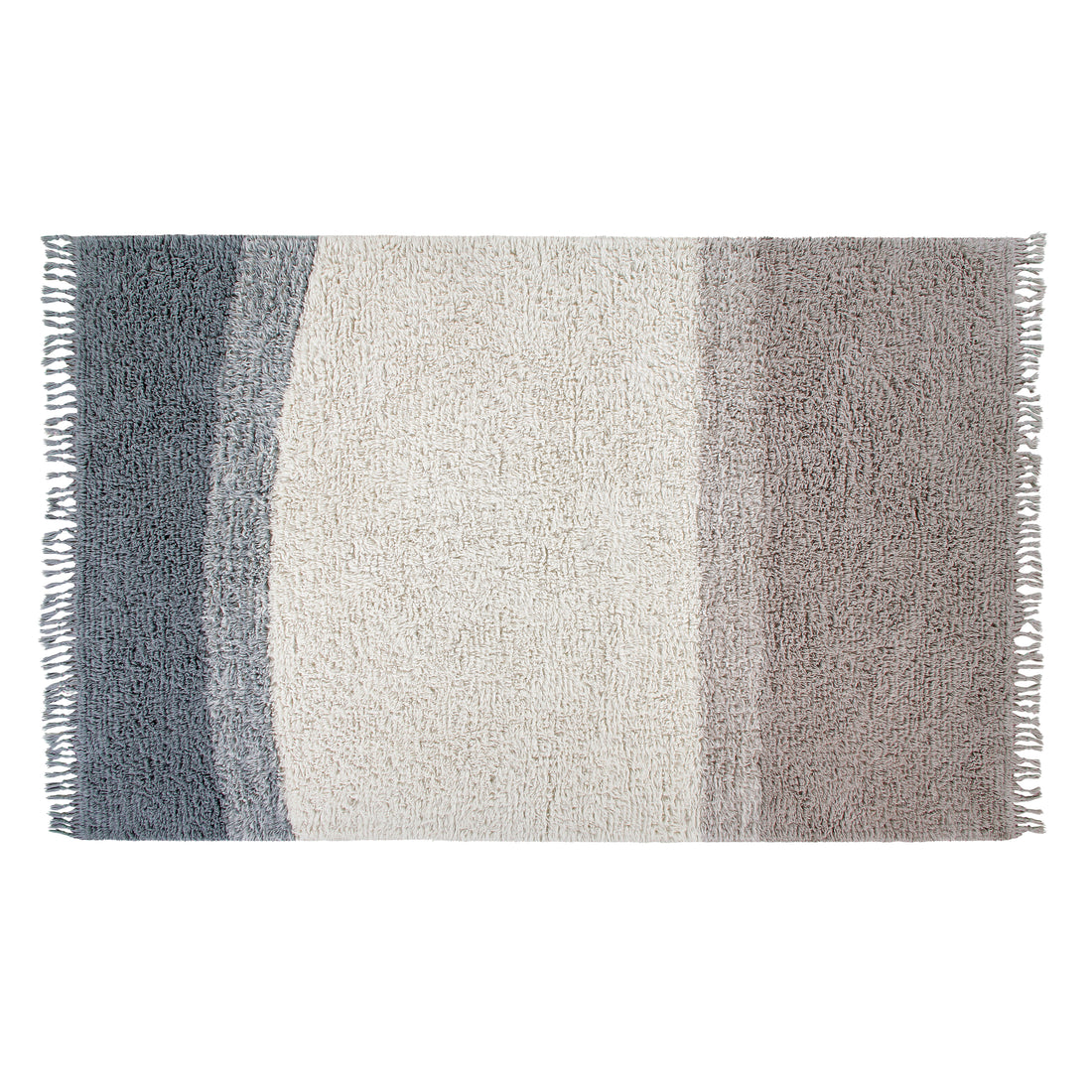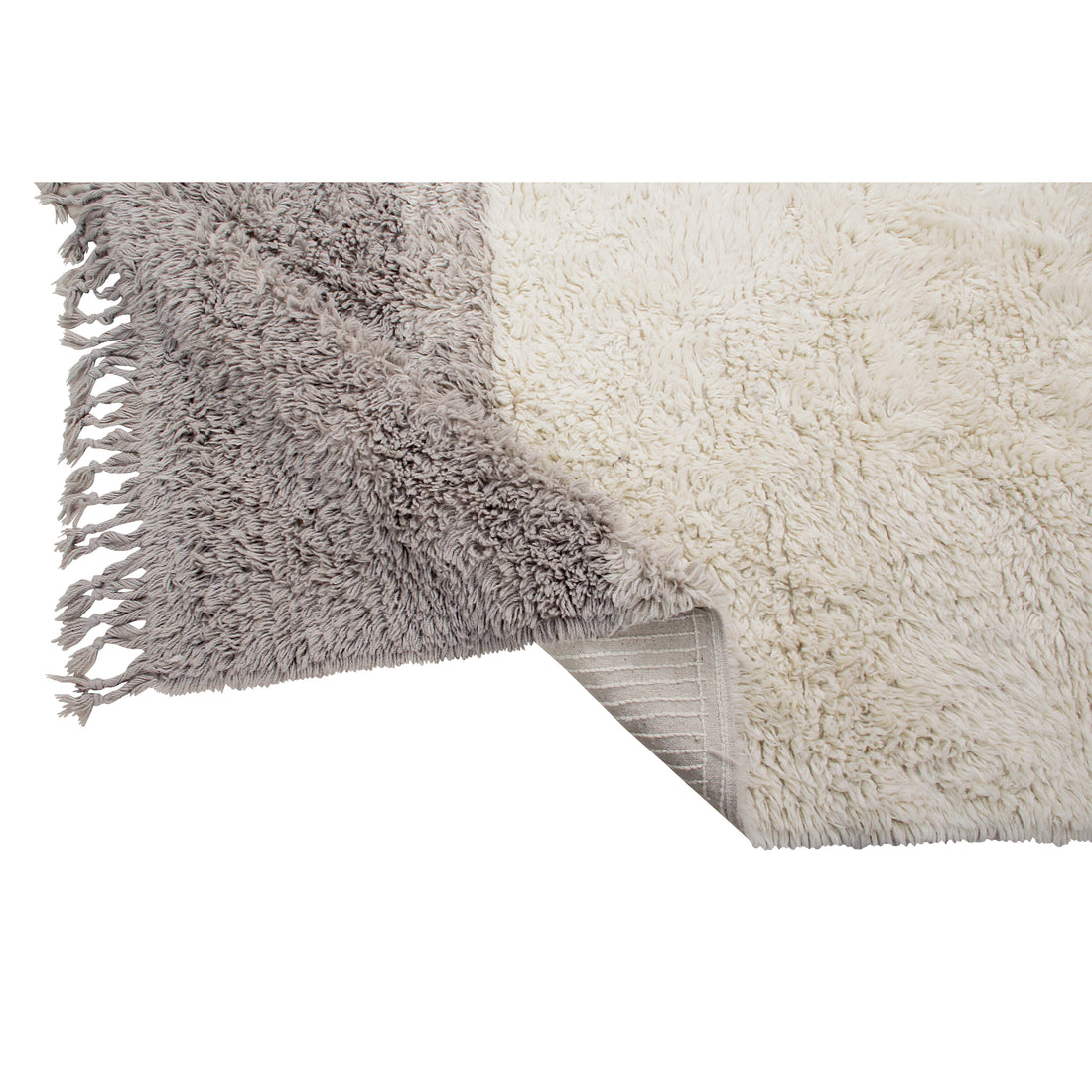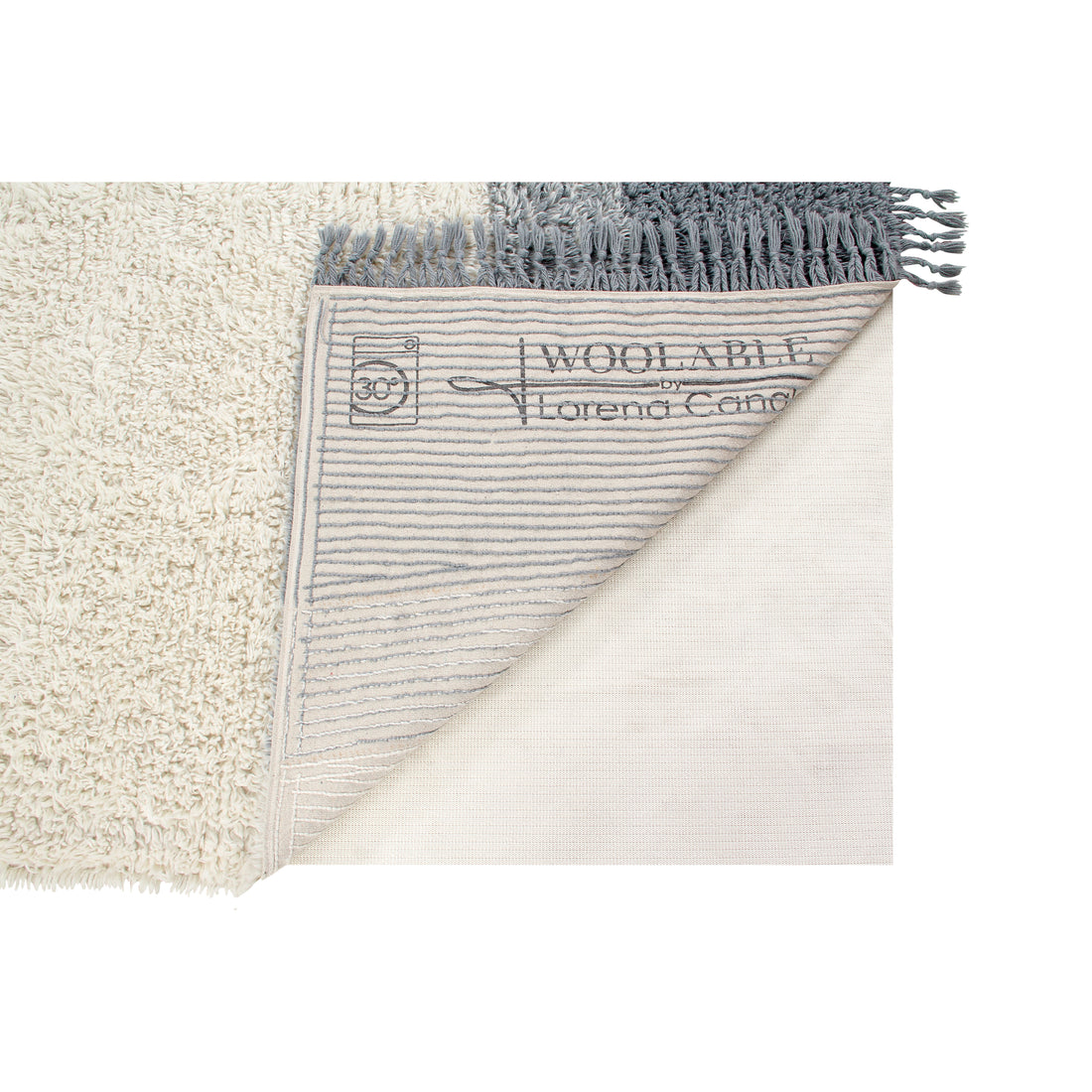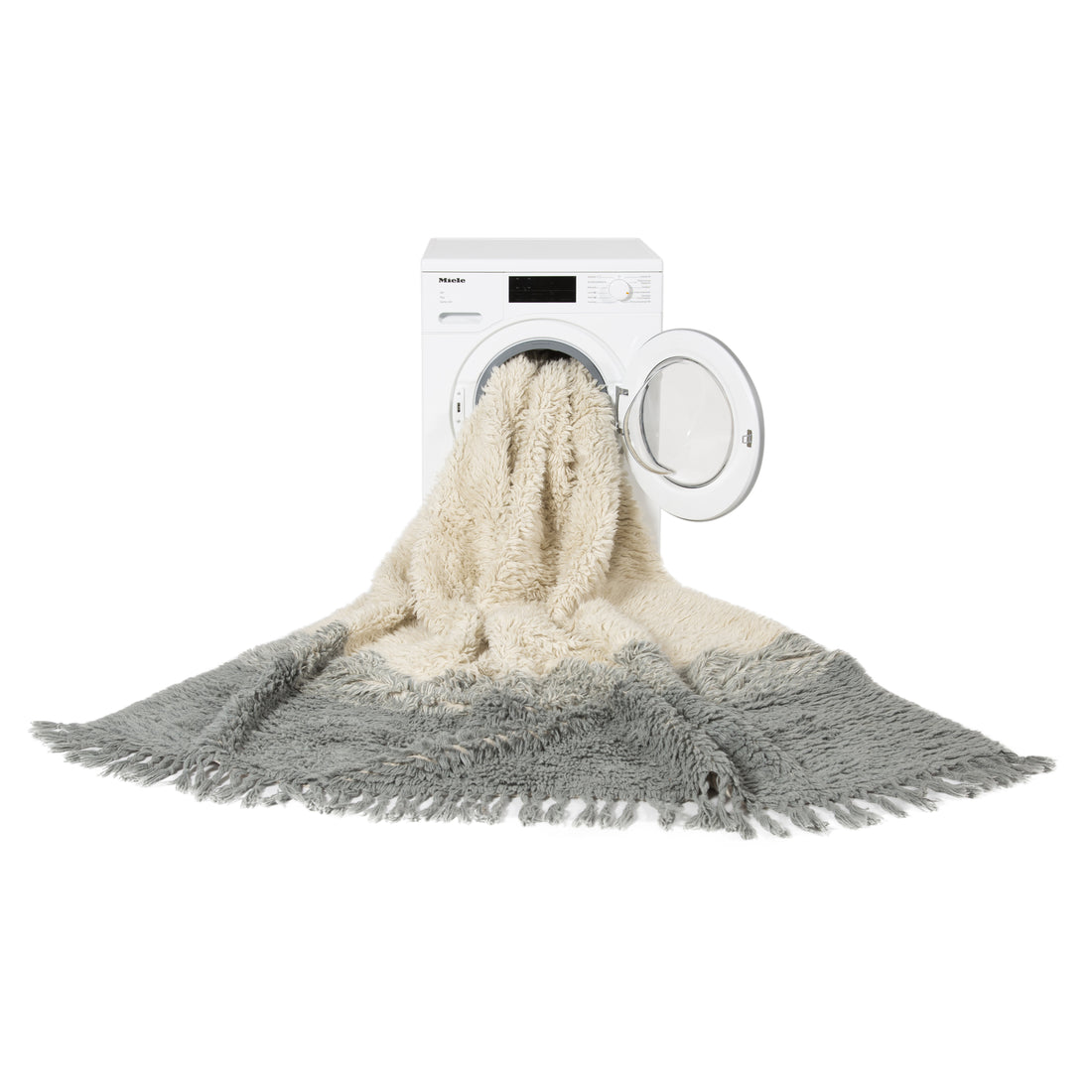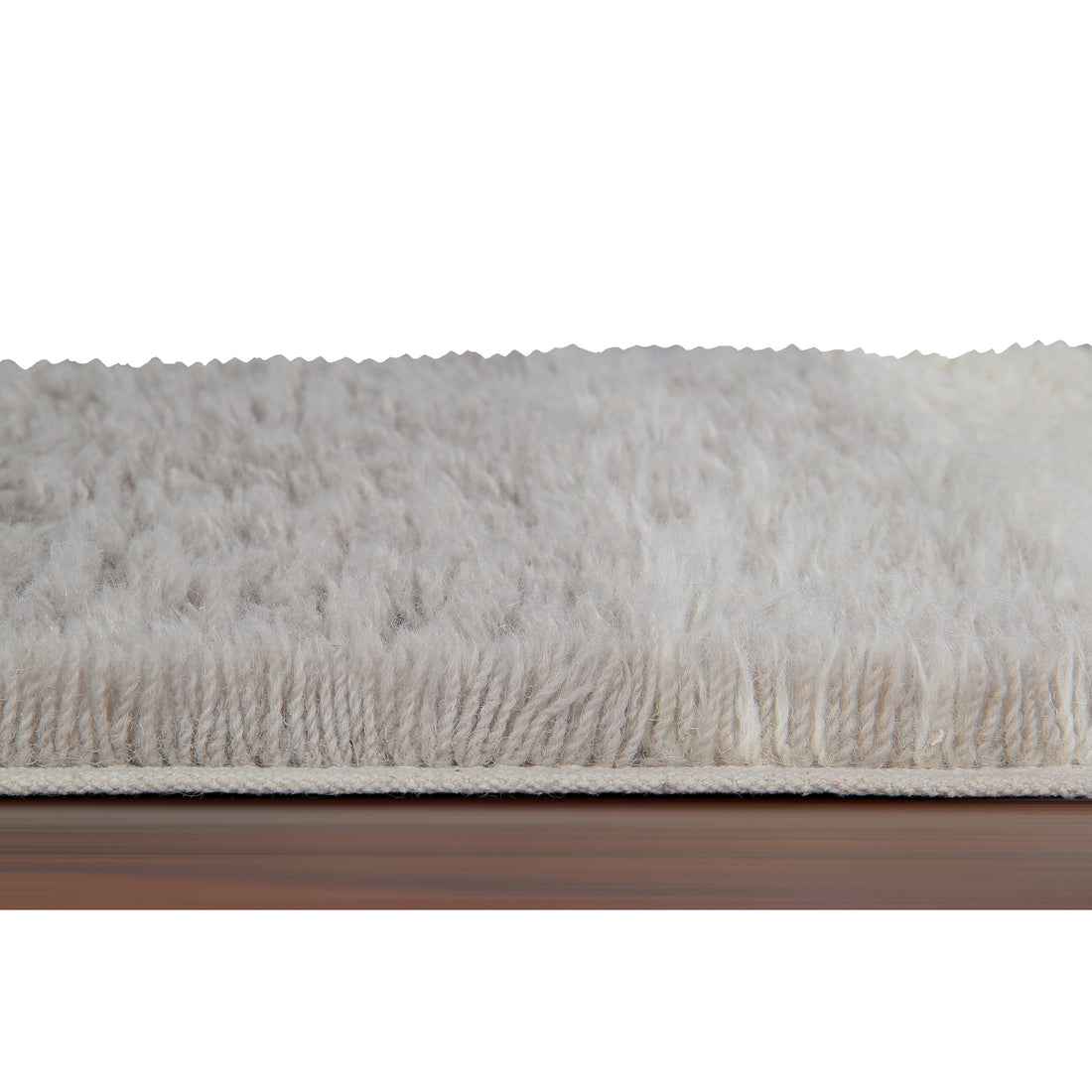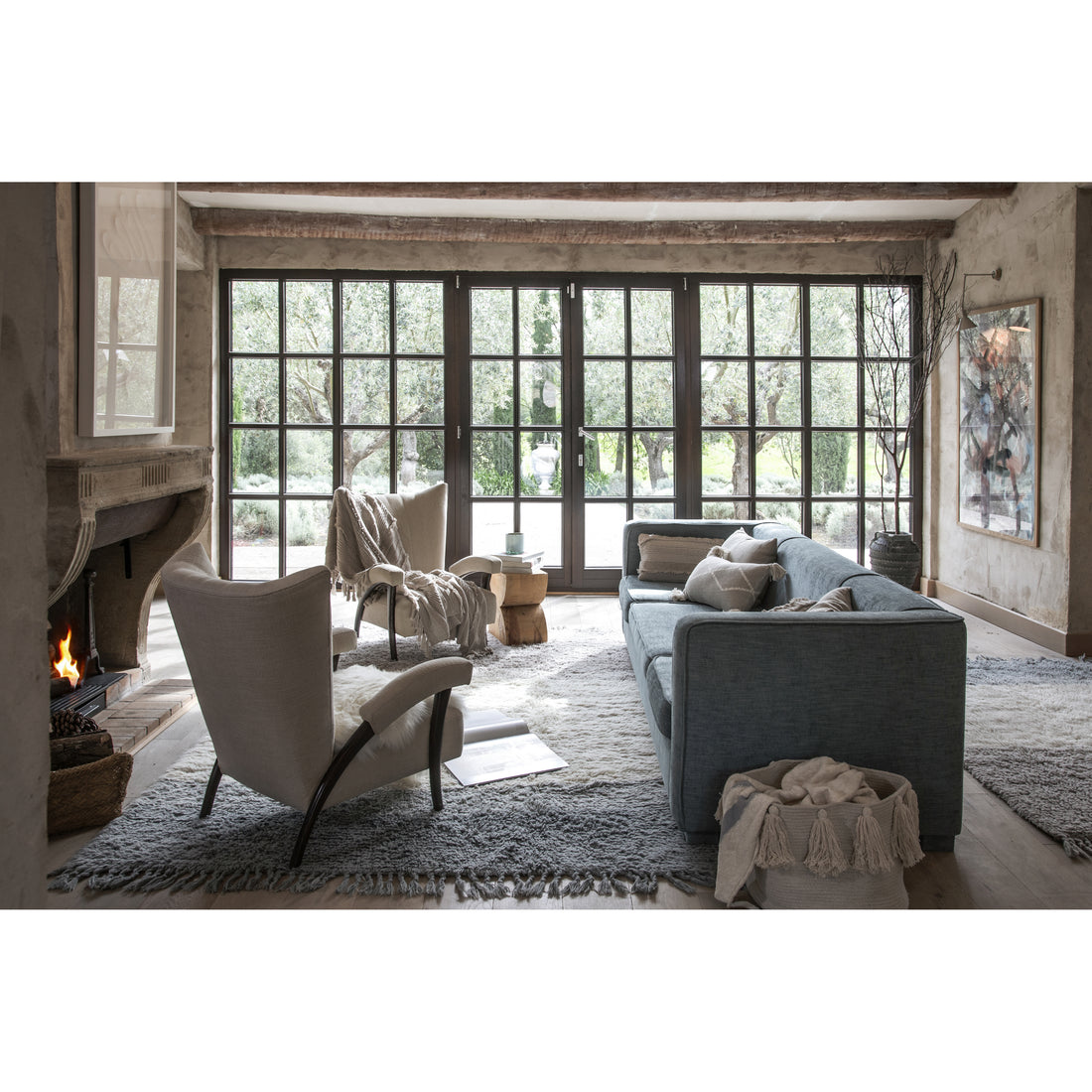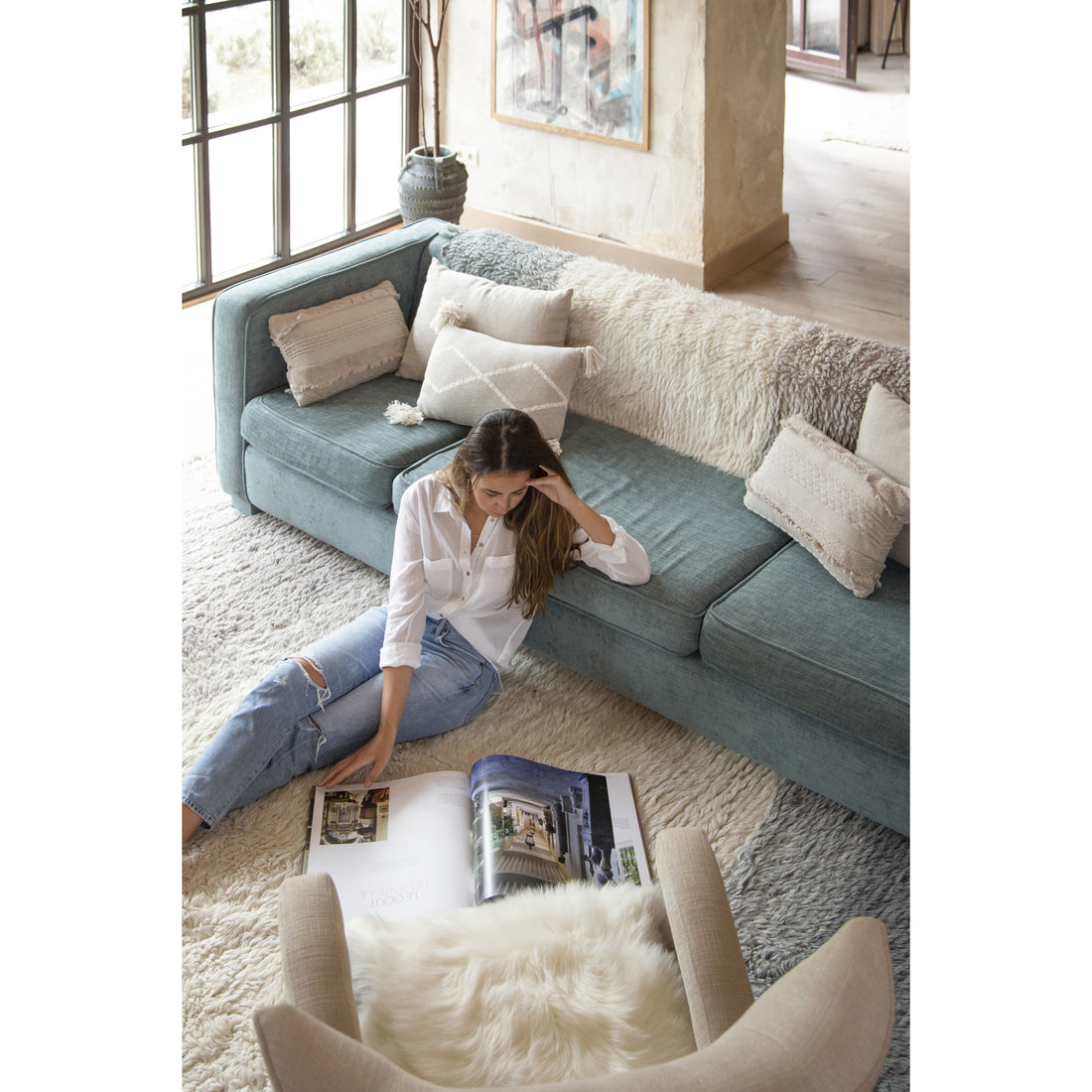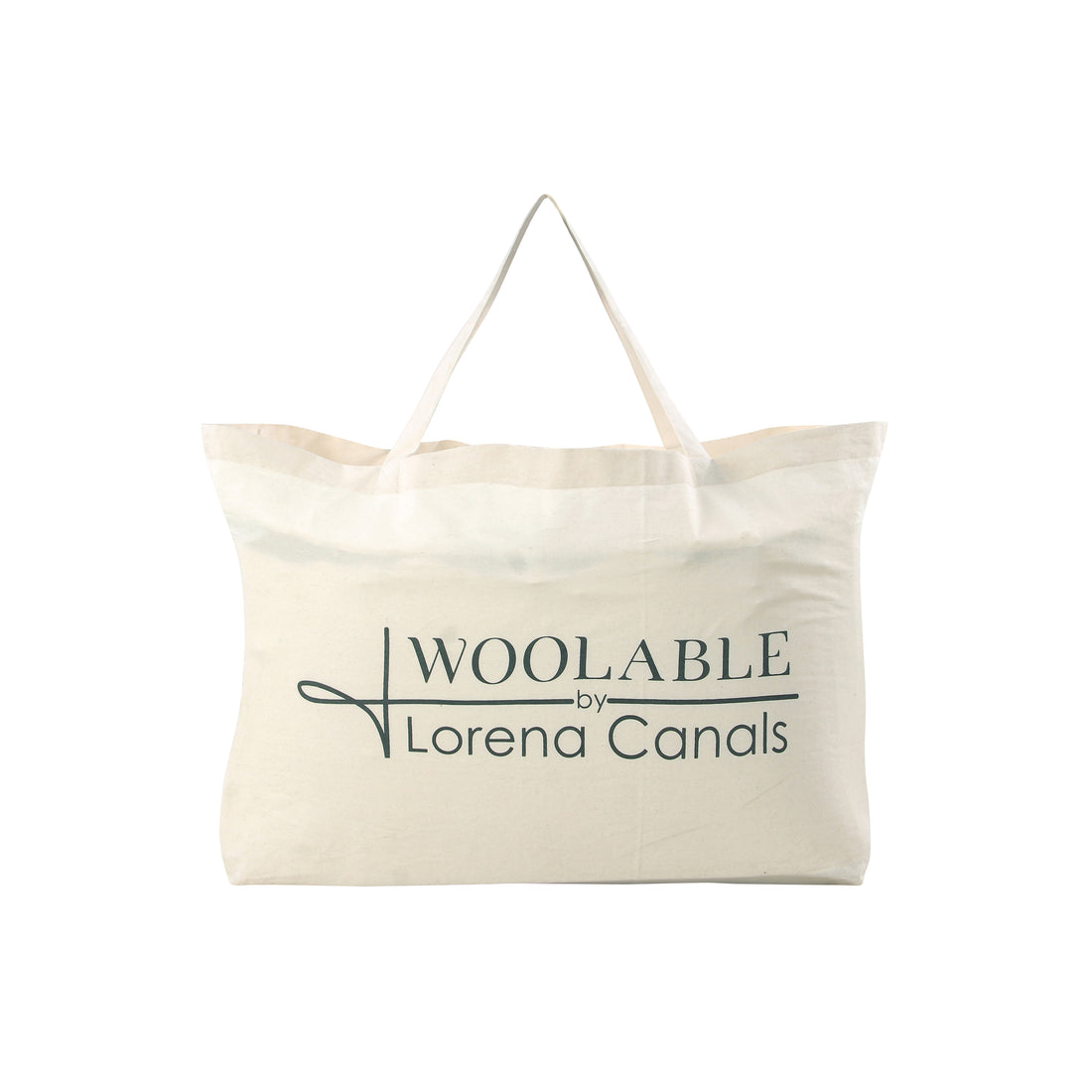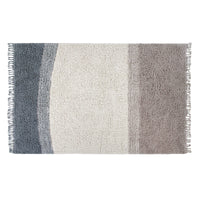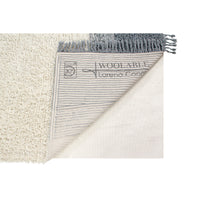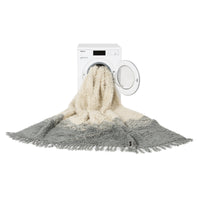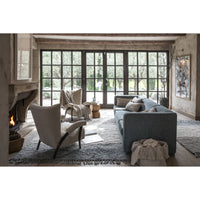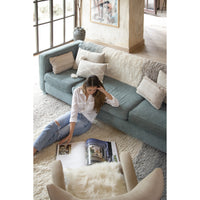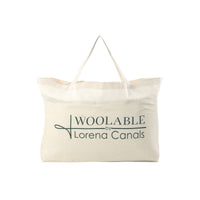 Lorena Canals
Lorena Canals Free Your Soul Into The Blue Machine Washable Woolable Rug (Pre-Order; Est. Delivery in 4-8 Weeks)
Rectangular wool rug in soft colors shades of Smoke Blue, Natural and Silver Gray. Basic bohemian styled rug that will bring coziness to the environment. Finished with handmade cross-knotted wool fringes at edges.
Into the blue, the deepest part of our inner self, where pure, real feelings are overflowing our emotions. Like water that flows bringing life, serenity and peacefulness to the interior.
A cotton tote bag and a non-slip underlay are included with every rug.
Size: 140x200
Colors: Natural, Smoke Blue, Silver Gray
Composition: Pile: 100% Wool Base: Recycled Cotton
Net Weigh: 4,70 kg
Washable wool rug: easy to wash.
Handmade: carefully handmade one by one in a traditional way.
Eco-friendly: Wool with nontoxic dyes.
Easy to combine: you can combine it with other elements for achieving a warm and cozy atmosphere.
Quality
This is a handcrafted piece and a carefully designed product. Each piece is unique, which is why there may be small variations in color and shape.
Wool rugs will shed fibers when new and during use. This is not a defect, but a characteristic of the natural wool fiber used.
An environmentally friendly product. Free from toxic dyes or contaminants.
Certificate of Compliance (CPSIA), ISO 9001, 14001, 18001 certified.
Washing Instructions
For this size, we recommend a minimum capacity of 9kg.
Wash separately at 30º, using a gentle cycle and a short program (max 30 min).
Use a neutral detergent. Make sure you use a low spin cycle if the rug has braids or fringes. Do not bleach. Avoid using softener.
Do not leave the wet rug in the washer, as colors may bleed.
Tumble dry at low temperature.
Do not dry clean