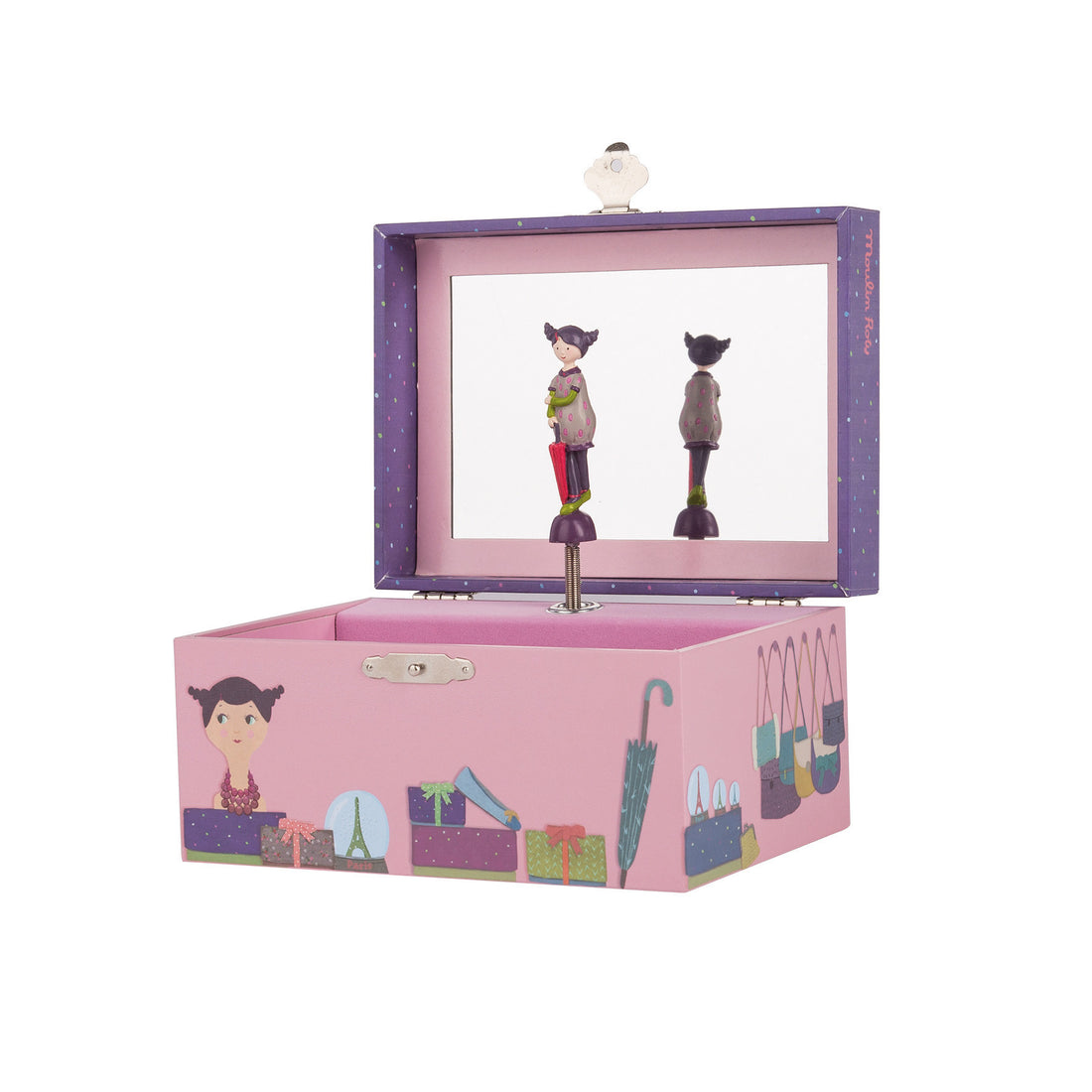 This beautiful Jewellery box by Moulin Roty is part of the Les Parisiennes collection.
The outside is decorated with snow globes, shoes, handbags and of course, Philbert the dog. Open it up and see yourself in the mirror and a beautiful doll spin round to a pretty tune.
Perfect for your little ones special treasures.
Approx 15cm x 11 cm x 8 cm. Suitable from 3 years.