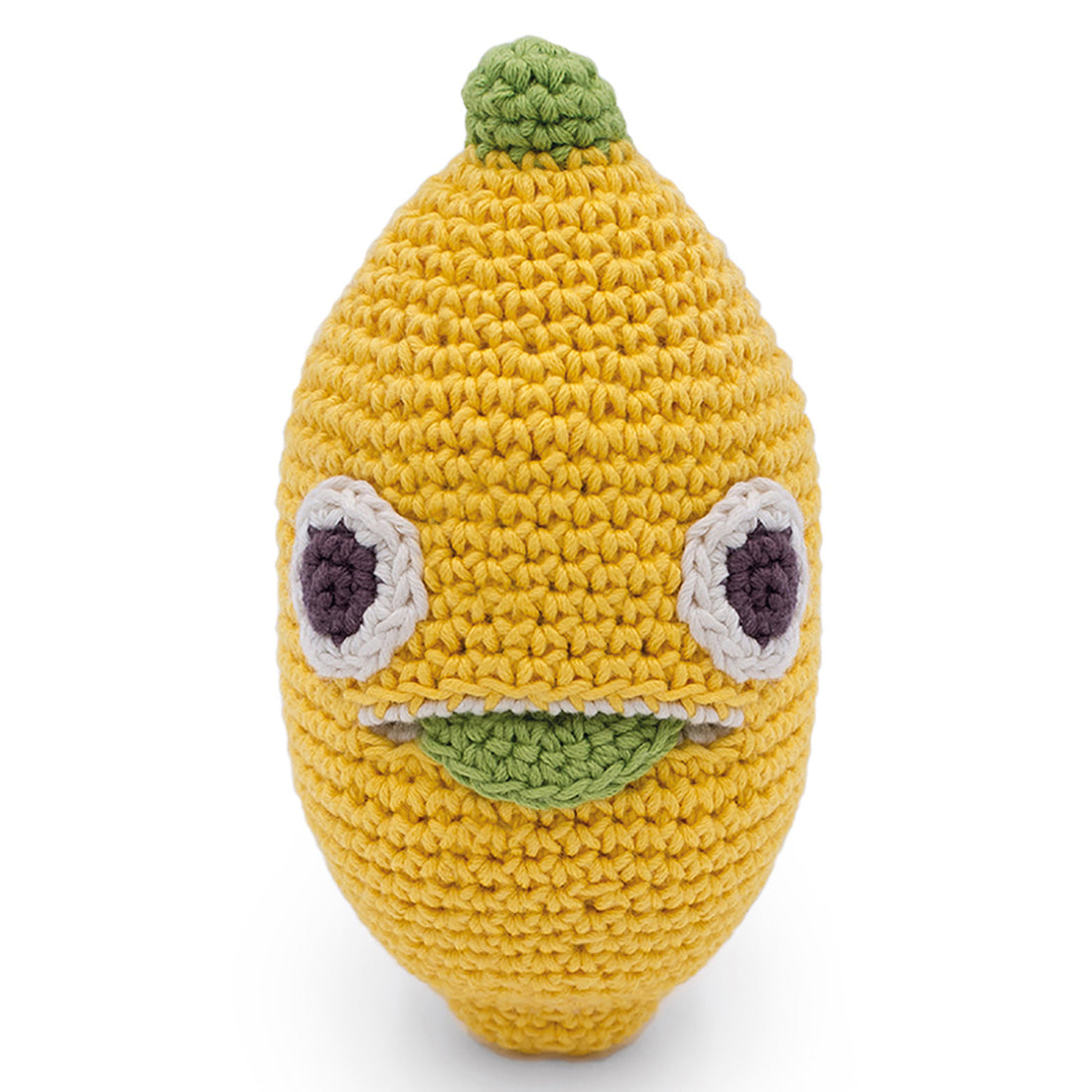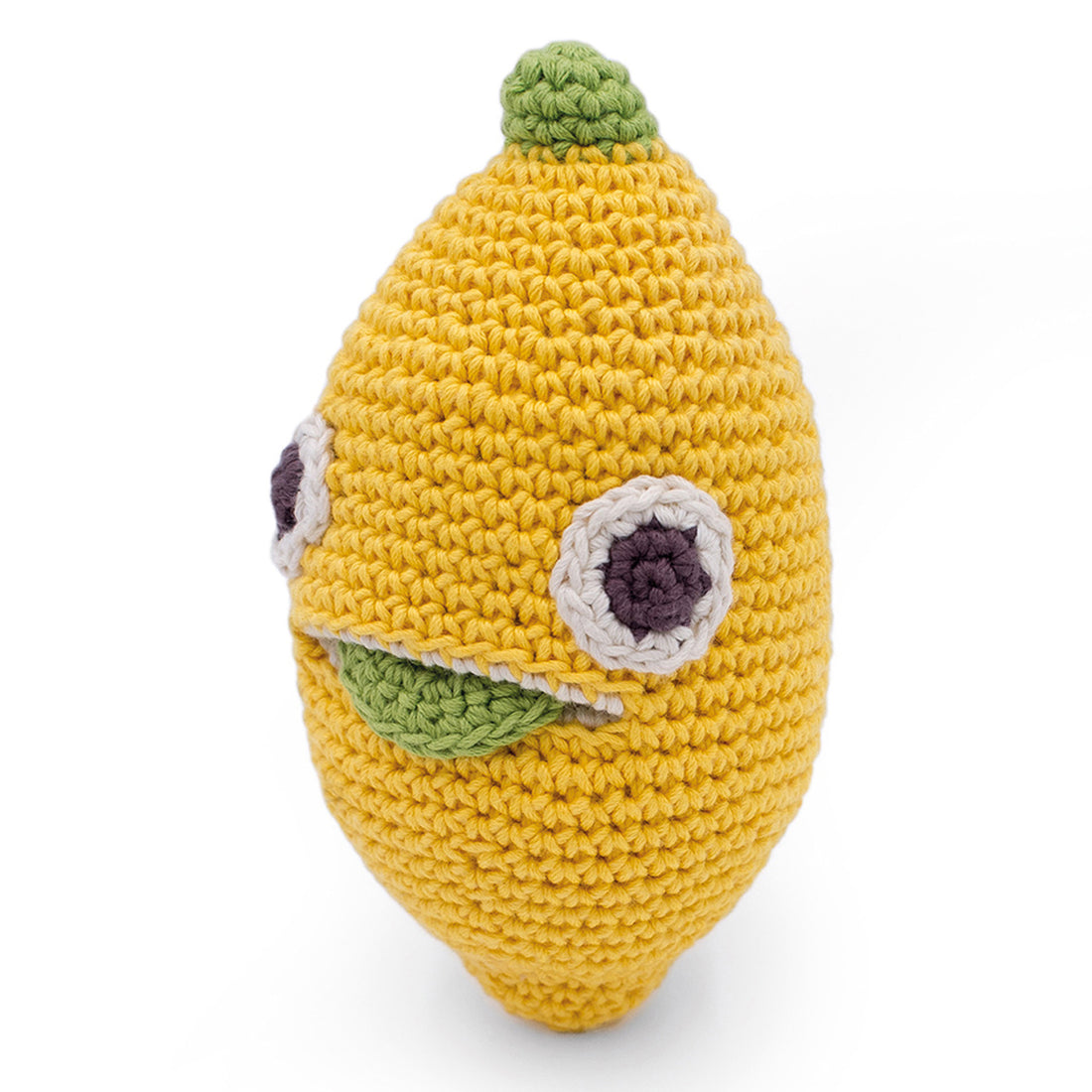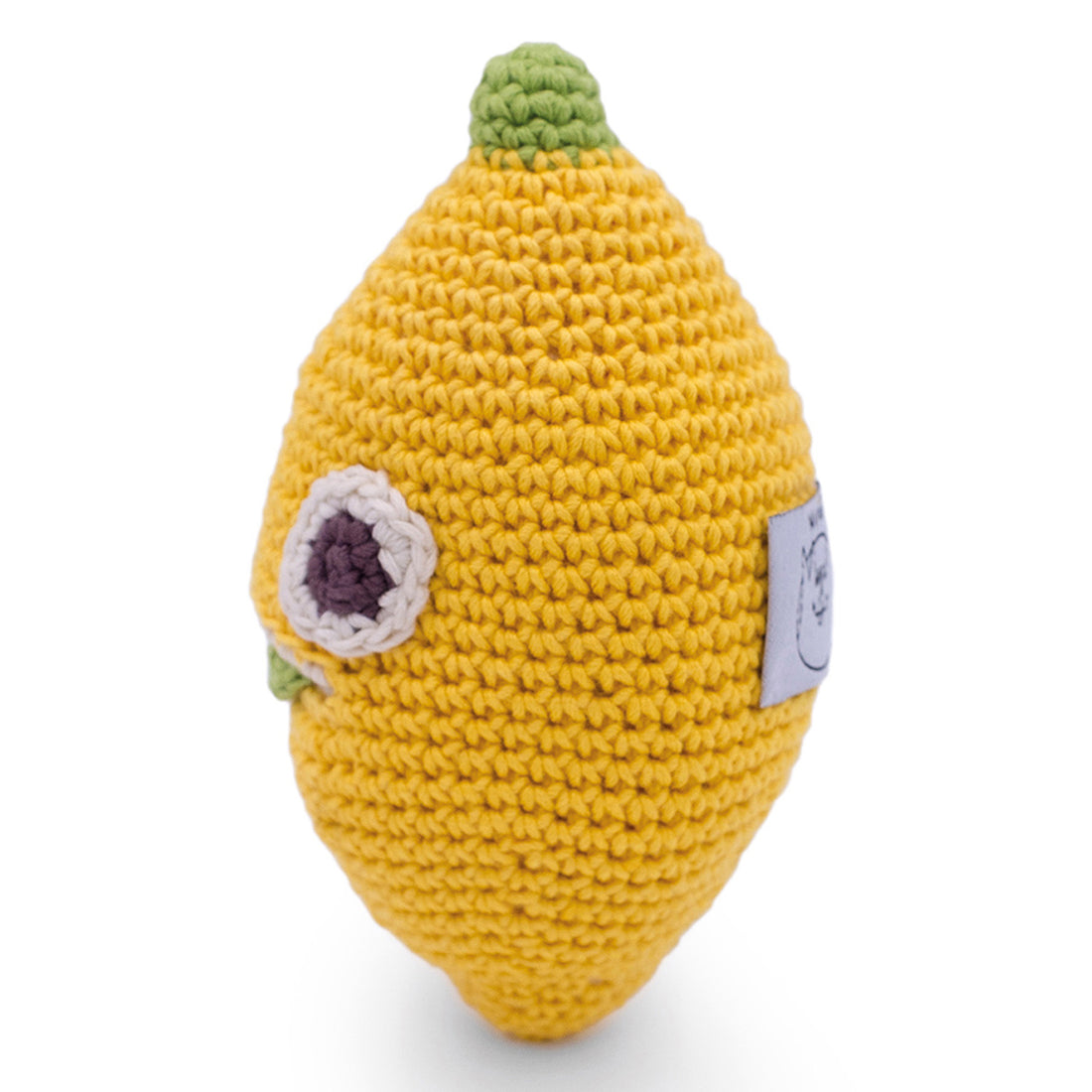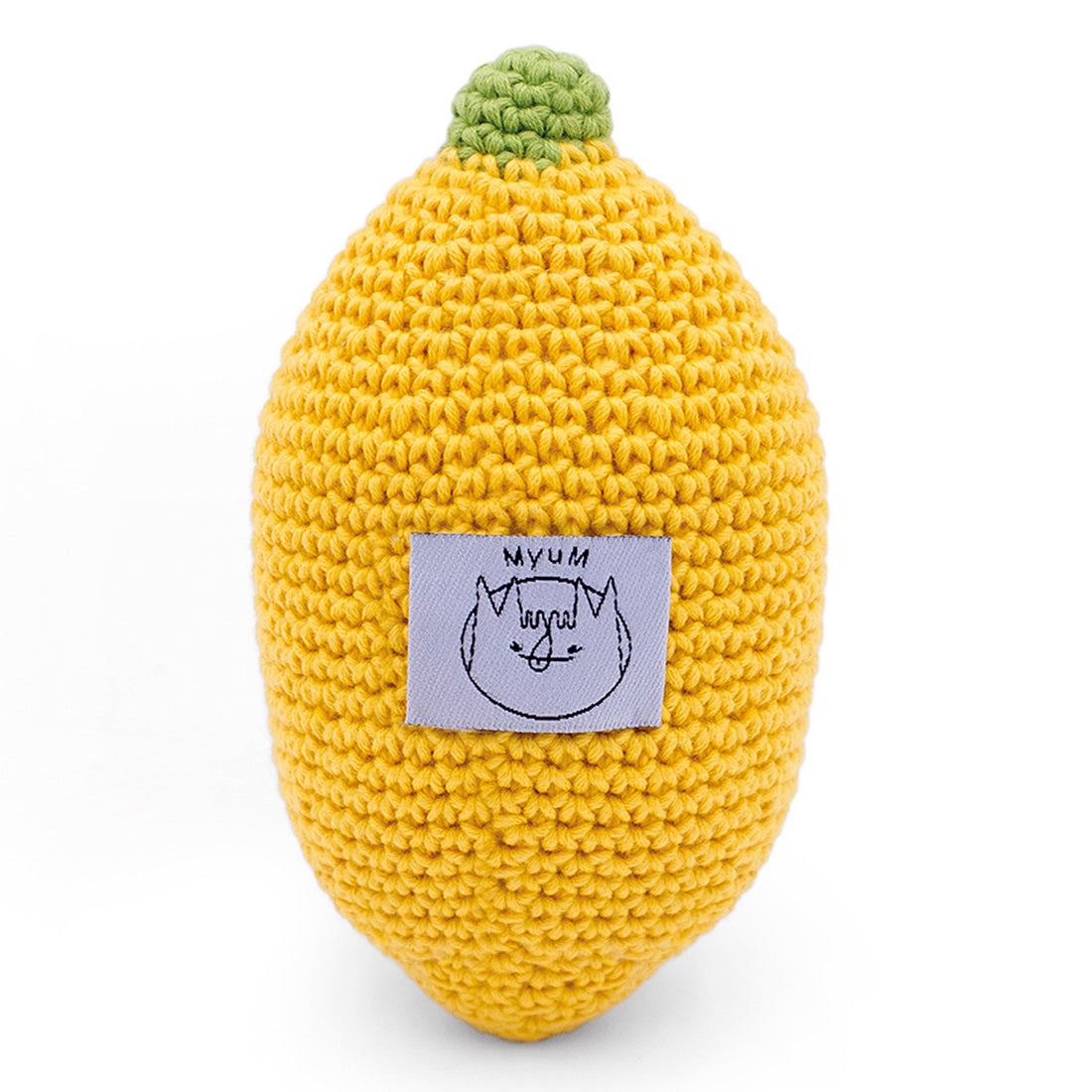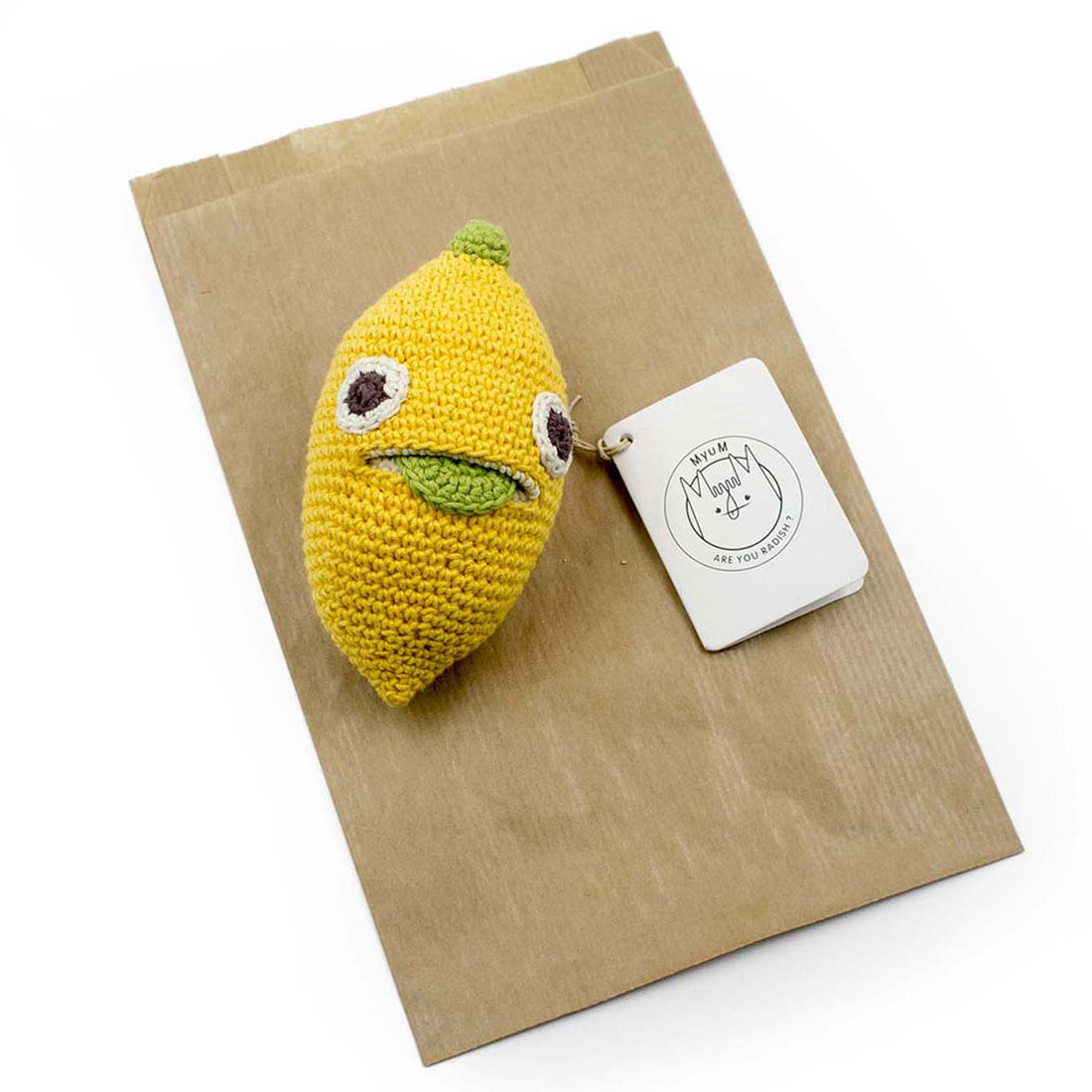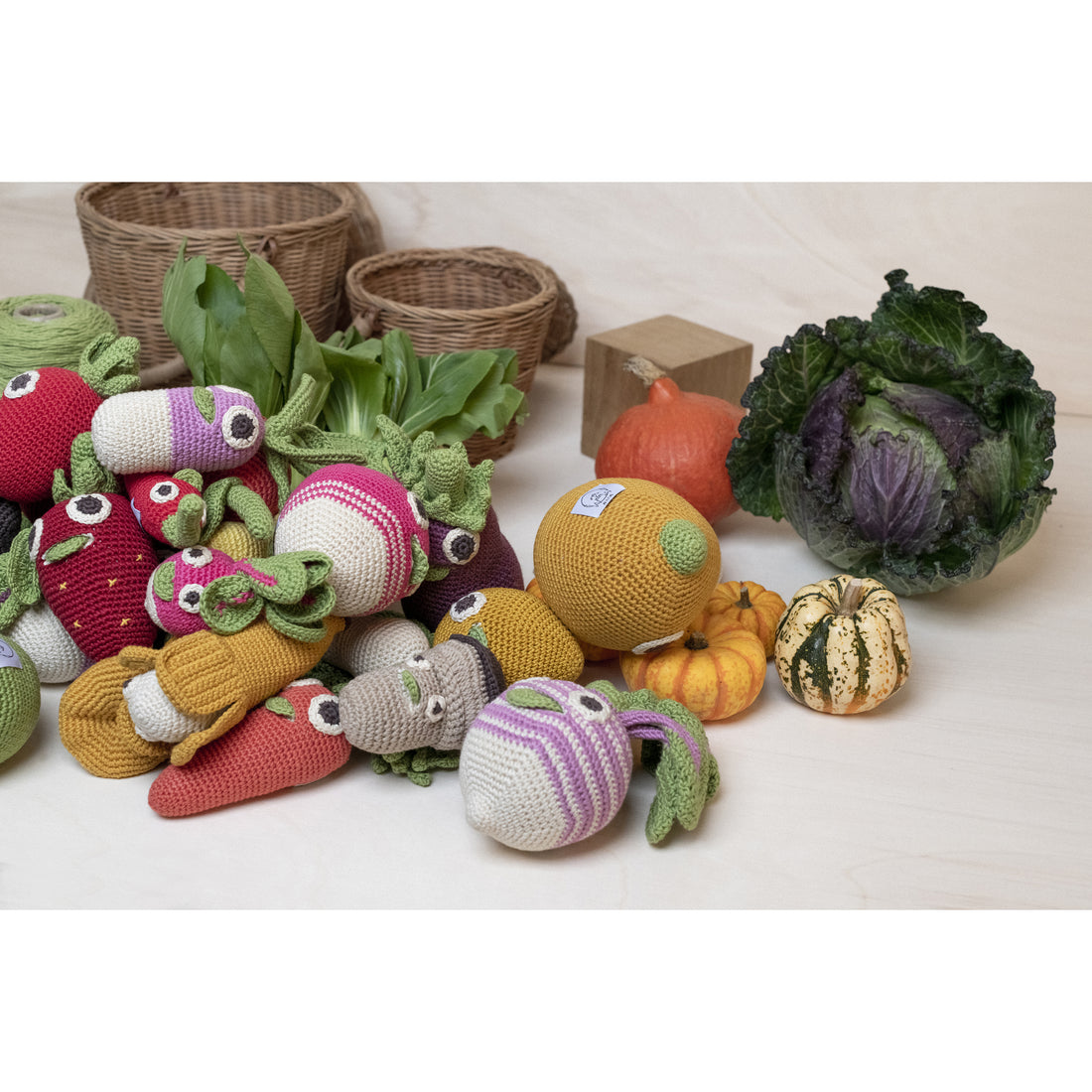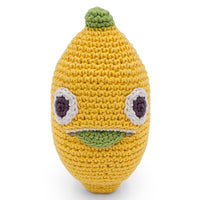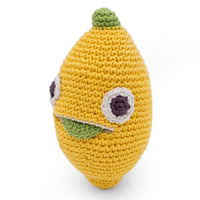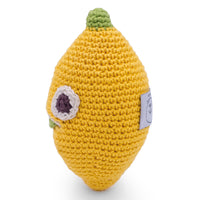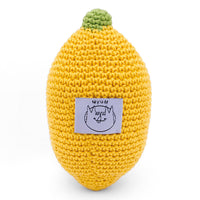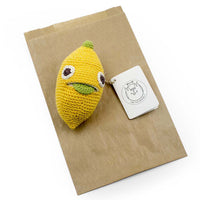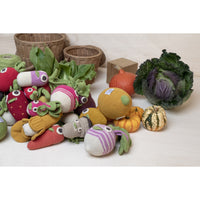 MyuM
MyuM Leon Lemon Rattle
This rattle is suitable for babies, girls or boys, from birth. It is handmade with crochet. Its texture and bell help awaken the senses and its lemon shape is created to make babies aware of nature and healthy eating. This rattle comes with an eco-responsible paper bag, as if it came out of the market.

This is an original and sustainable birth gift!

For ages 0+ year.
size : 14 cm x 8 cm
material : outside, 100% organic cotton, inside, 100% flower cotton, 1 bell.
care instructions : machine washable (30°)

Would you believe it? Taste is a very misleading sense: lemon, although it's very acid, it is actually a sweeter fruit than the strawberry. It's citric acid which is responsible for this error by blurring the perception of sweet taste.
About MyuM

Organic: In our plates or in baby's hands, it is much better without pesticides! Veggy Toys are made of GOTS certified organic cotton.

Cruelty Free: Zero wool, zero alpaca, only plant! We do not use any material from the animal world. We respect life.

Plastic Free: No plastic, no polluting packaging. Veggy Toys are accompanied by a label and a Kraft paper or cotton bag.

Hand-Made: Knitting is not crocheting! Zero machine! Zero loom! Unlike knitting, crochet is an exclusively manual technique. Real hand-made from the stem to the root!

Carbon Free: MyuM is committed to reducing its carbon footprint. Veggy Toys are imported to France by train, the most ecologic transport.

Safety Tested: Veggy Toys are suitable for children from birth. They comply with European safety standards for toys CE EN 71 (1, 2 and 3).

Washable: A little drool, a little mashed potatoes and on the ground! Hard lasts the life of a Veggy Toys! Fortunately they are washable! And in the machine at 30°.

Gender Neutral: Education has no gender. Myum creates toys for girls and boys.