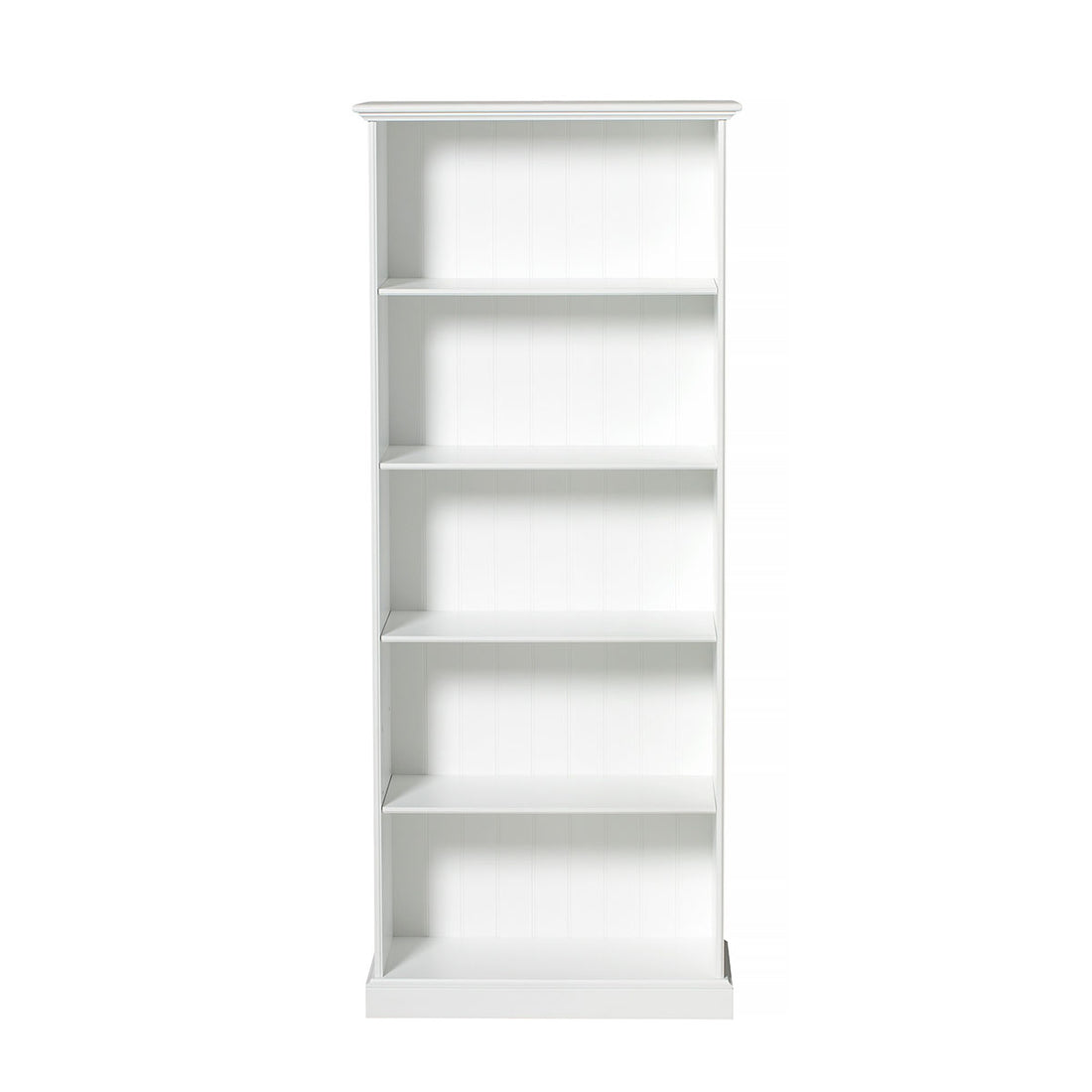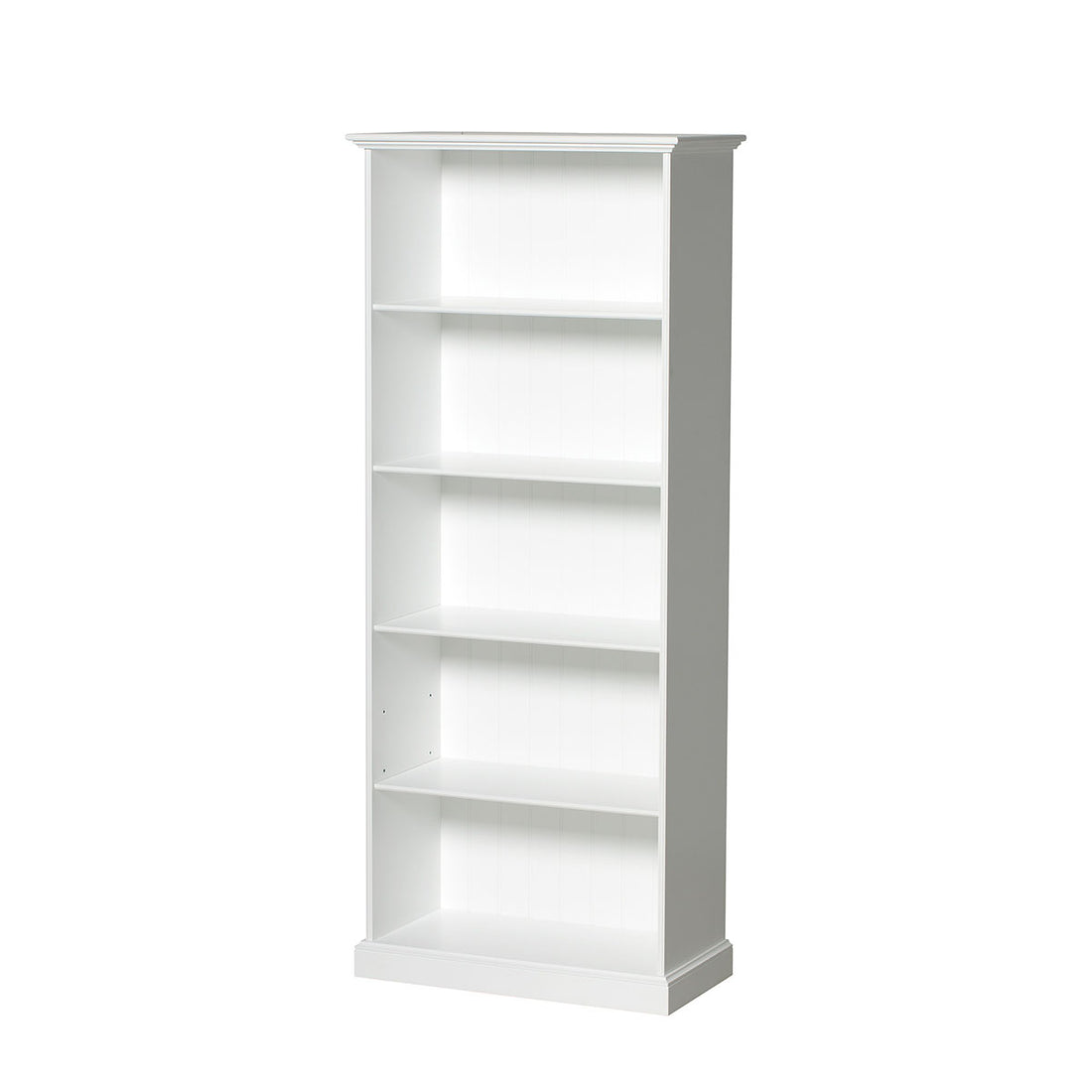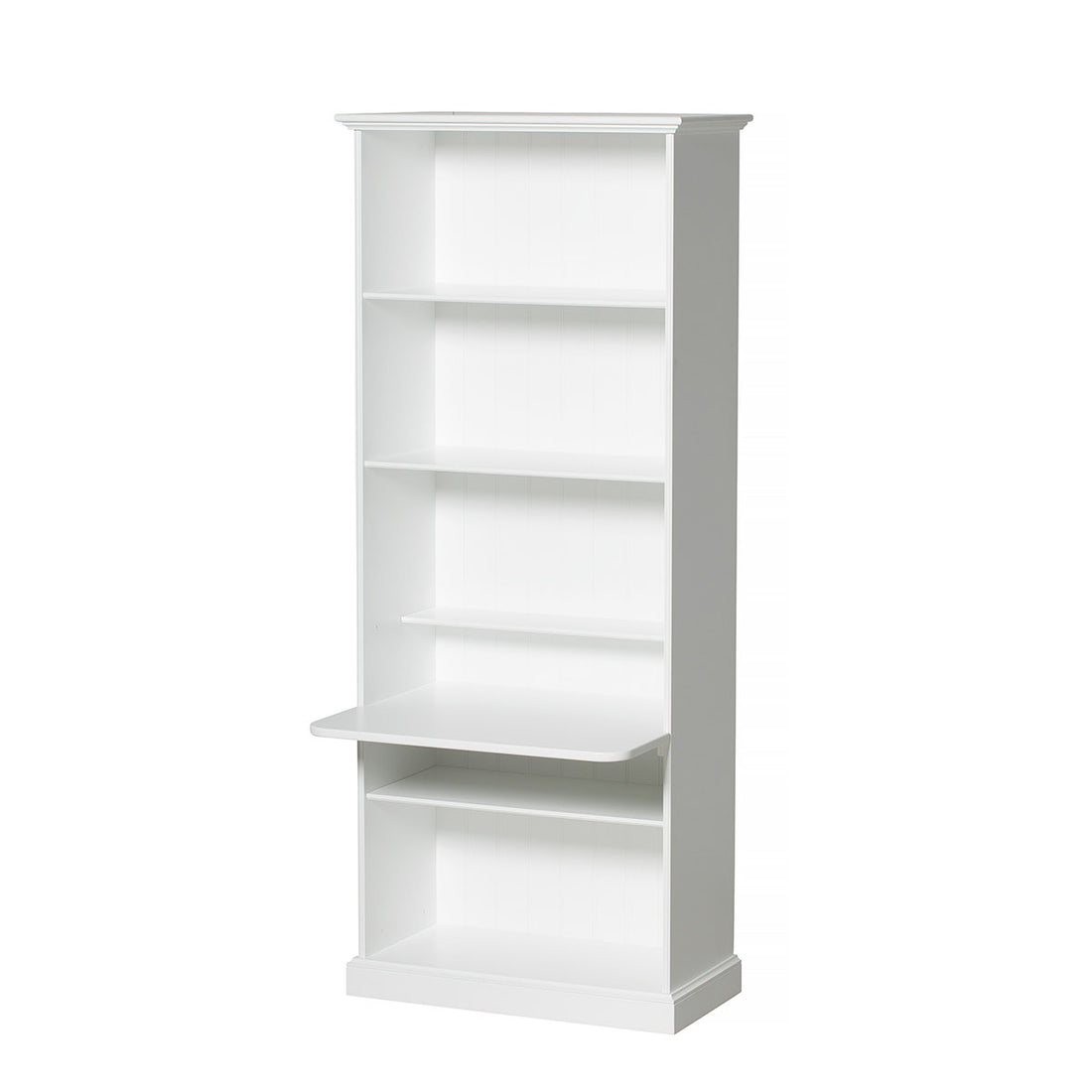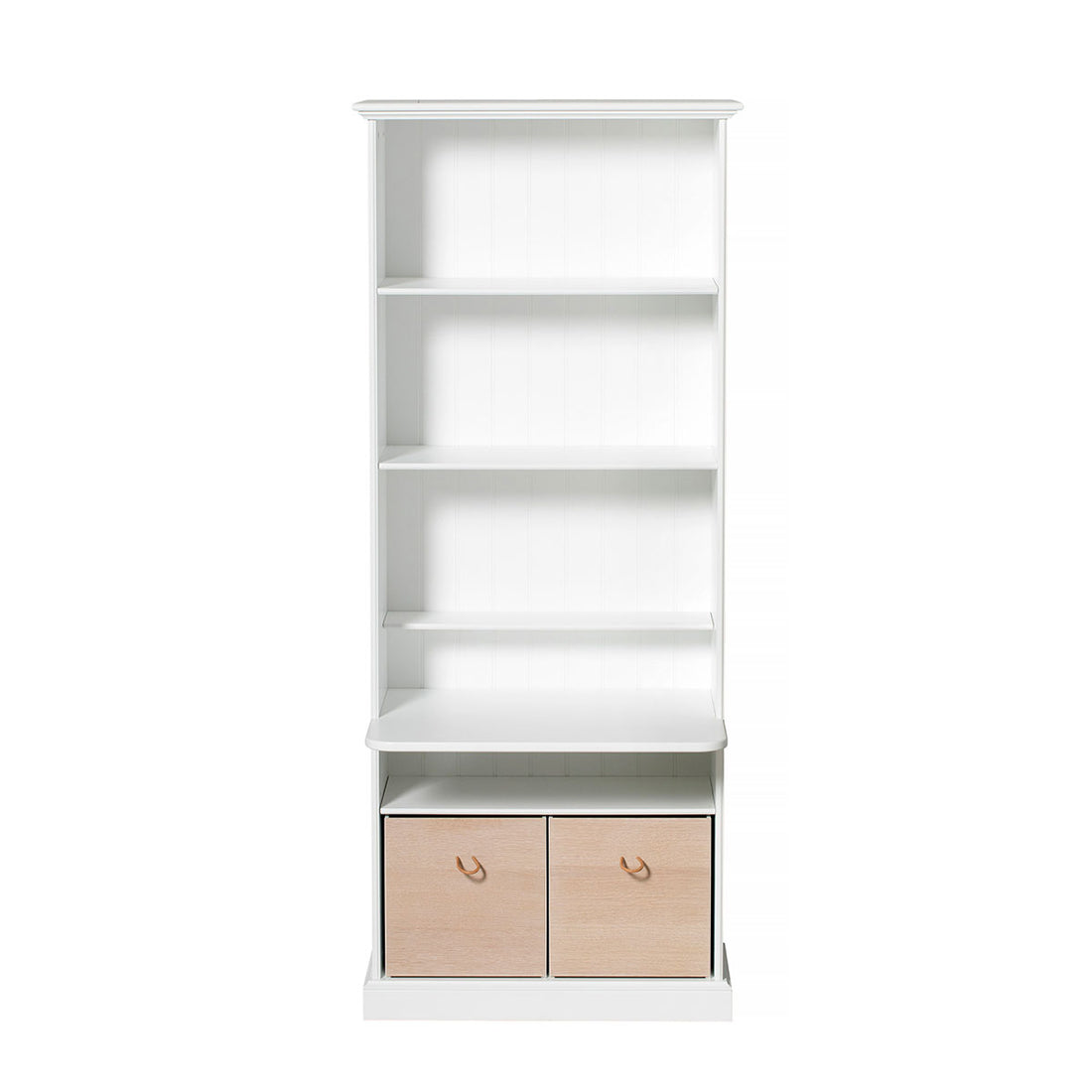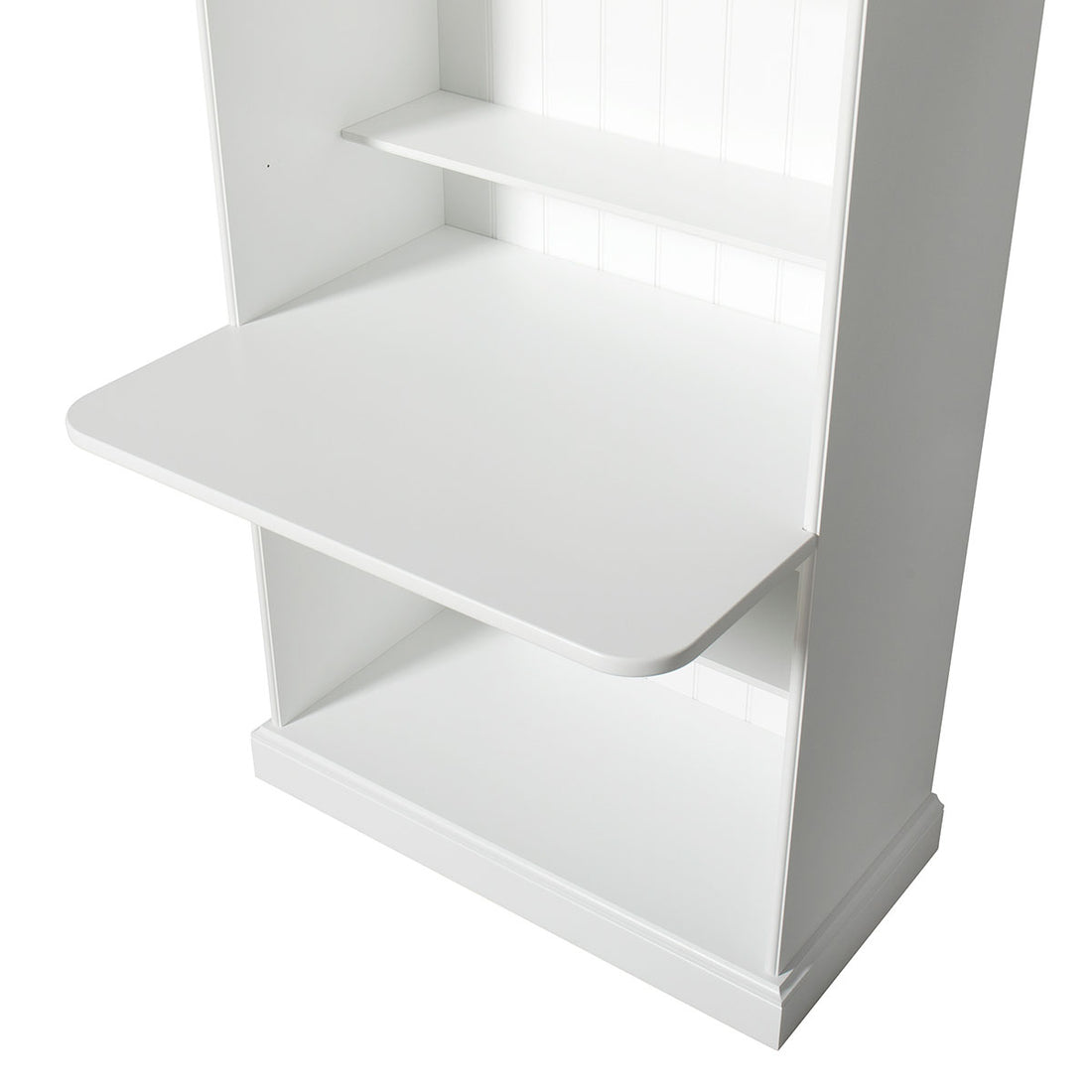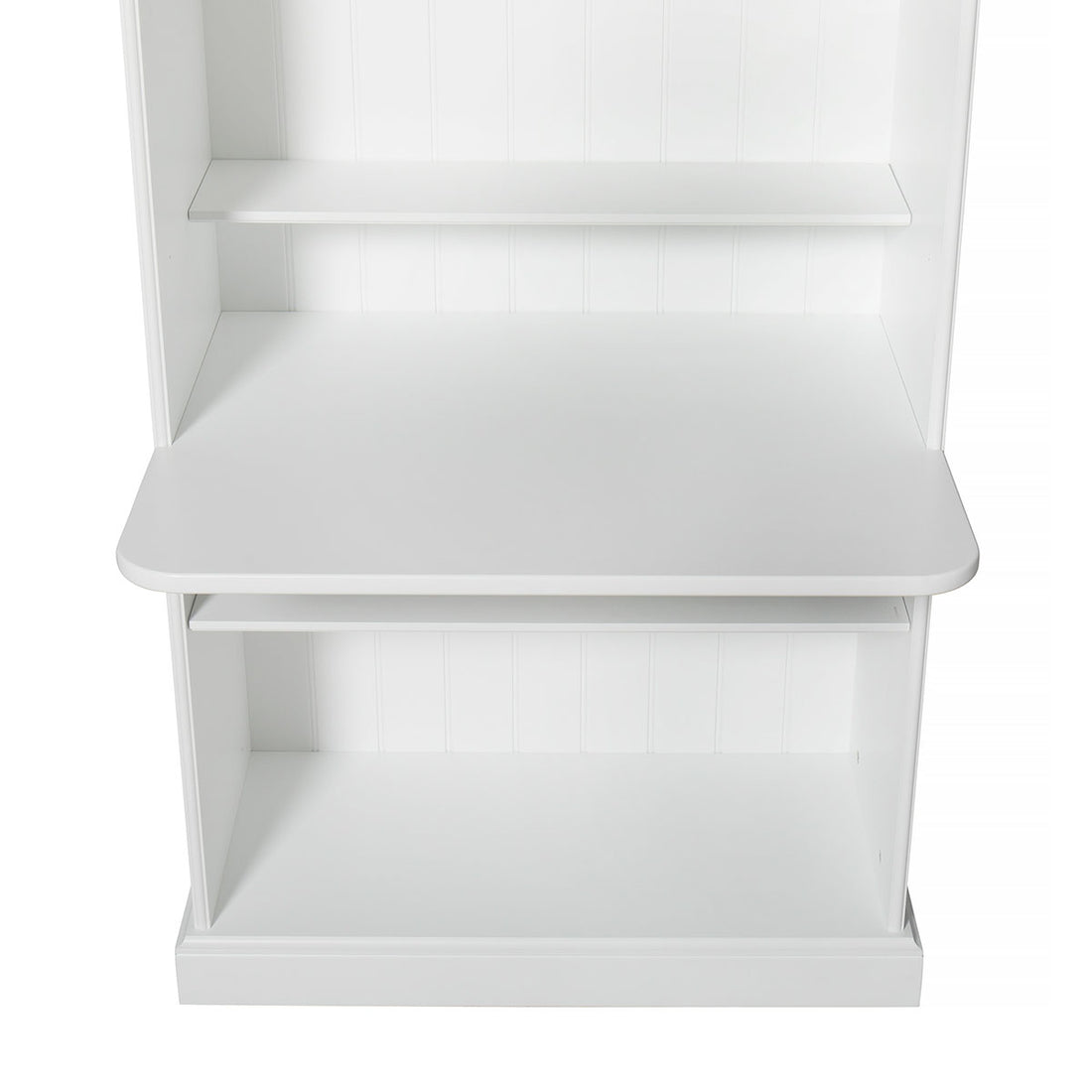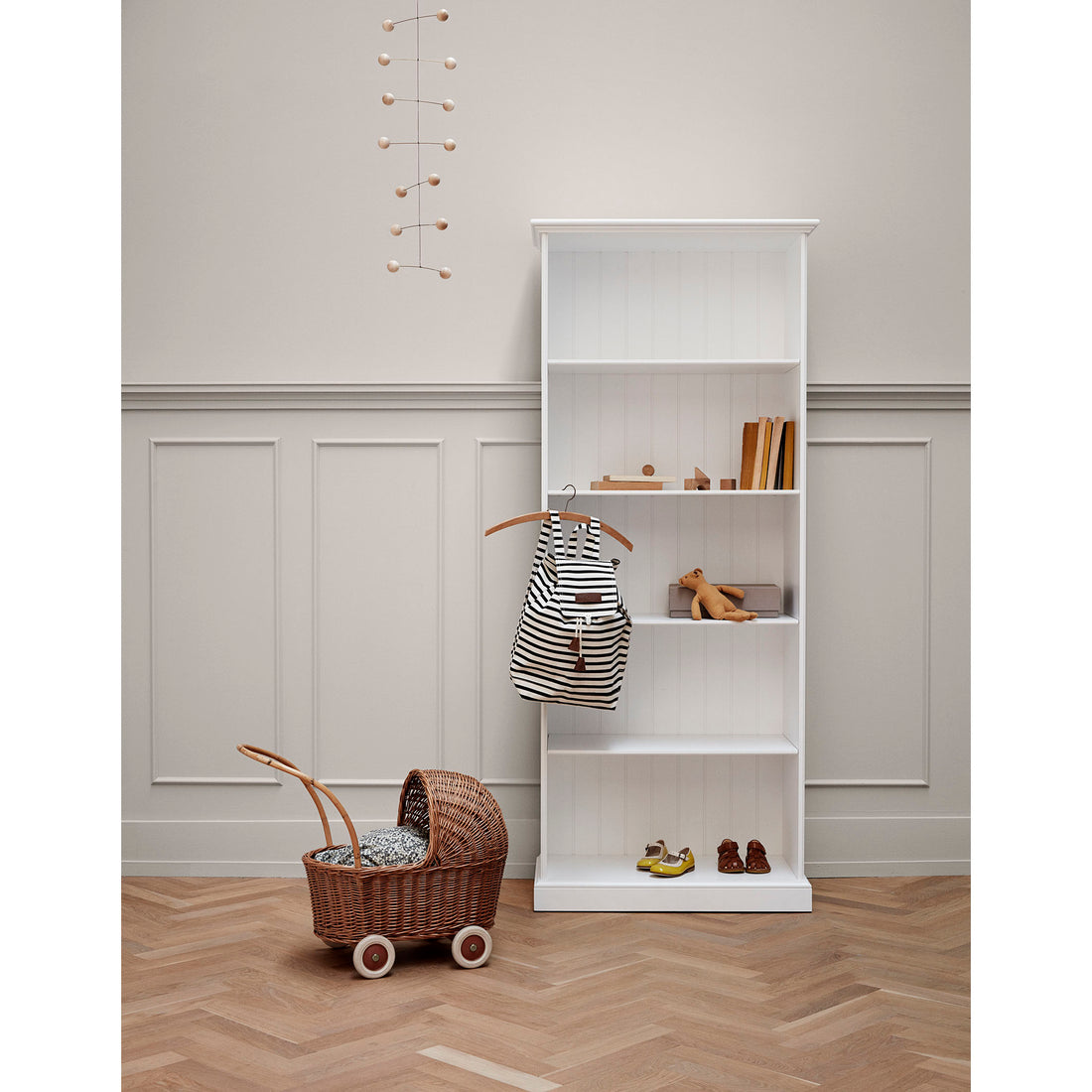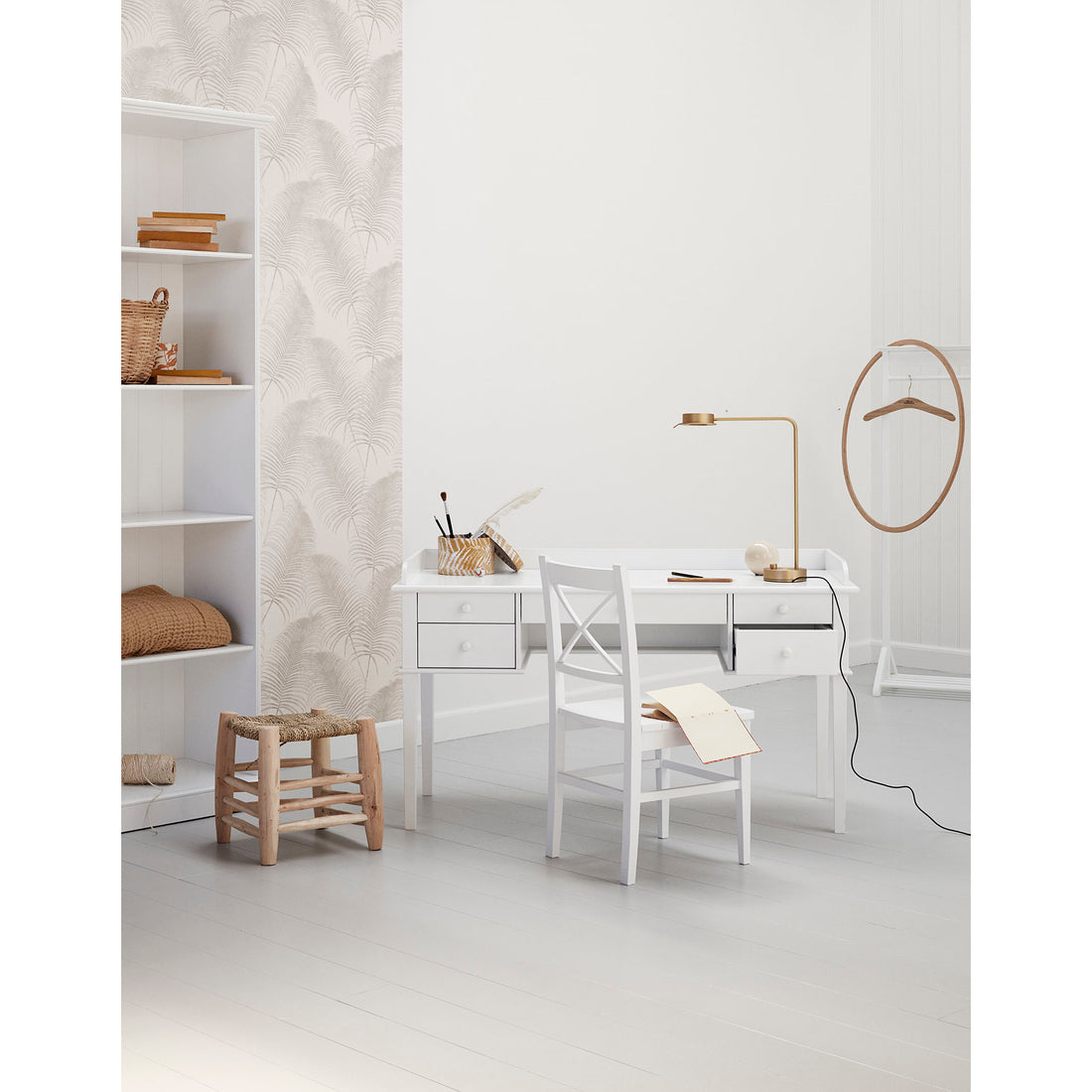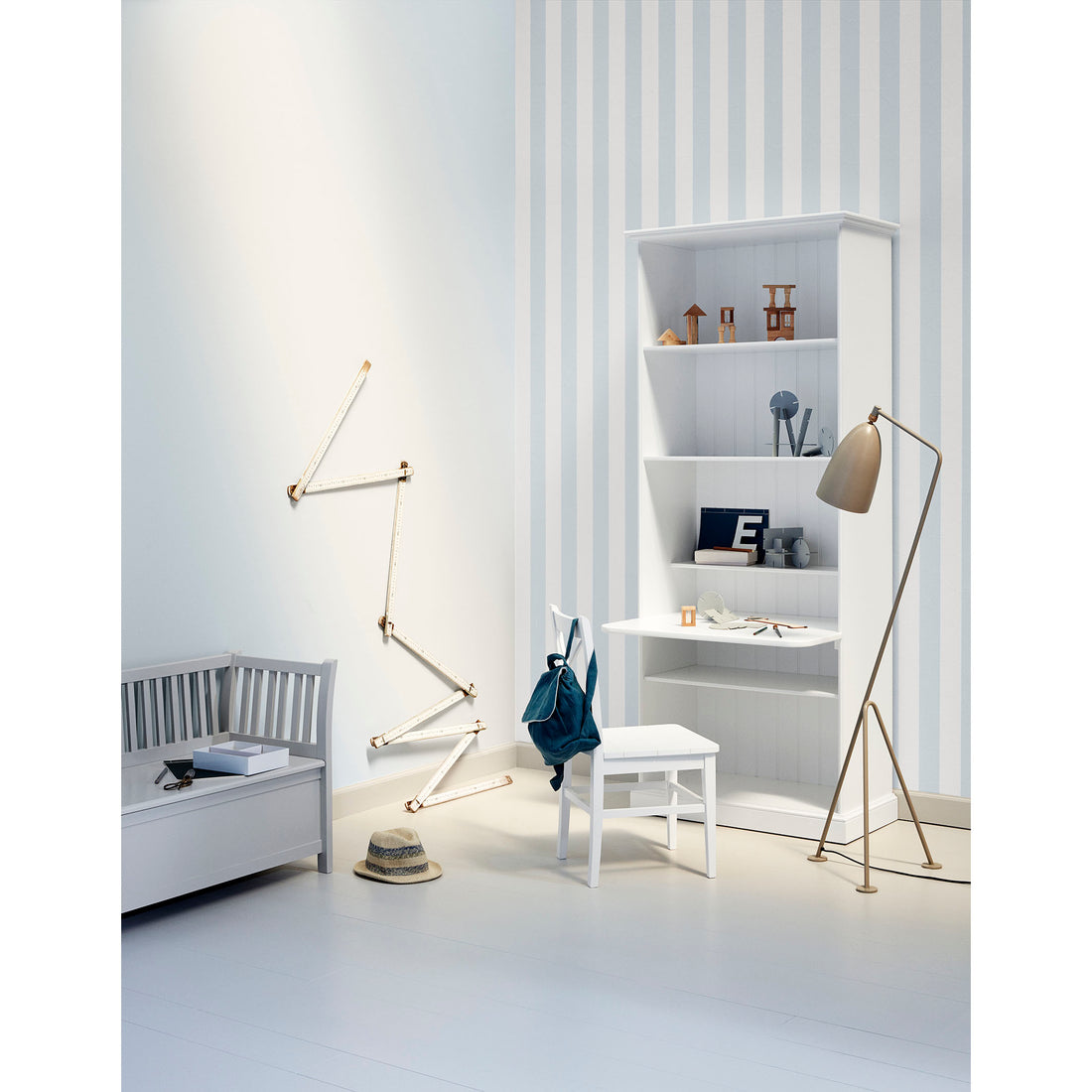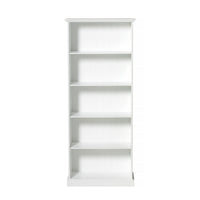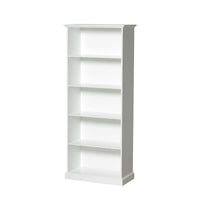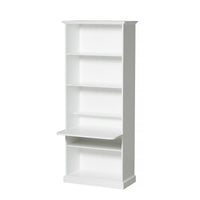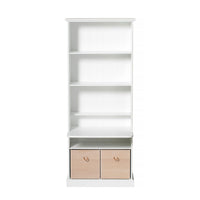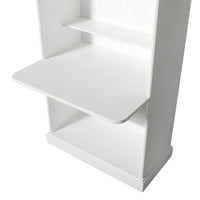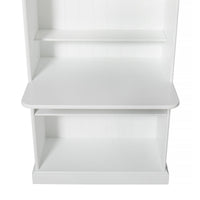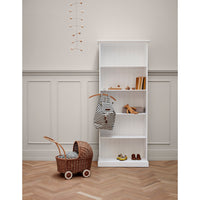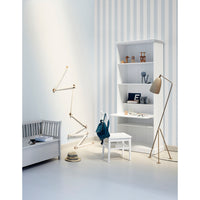 This cabinet with four shelves is the latest addition in the Oliver Furnitures Seaside Collection which is recognisable by its classic, nordic lines. The cabinet is, given its shelf depth and simple execution, suitable for everything from books to games and toys in the children's bedroom, to storage in an entrée or even as a home for a collection of ceramic, porcelain and glass in the kitchen. The profiled and finished back, and detailed top and base, are notable confirmations of the high quality nordic craftsmanship and look.
The cabinet is well adapted, with its narrow width, but extensive height, to small rooms where space is tight and the requirement for storage great. The cabinet can, with the purchase of a specially designed writing table insert, easily transform to a unique platform for homework and creative projects. The writing table insert can be mounted in two heights 49 cm. and 62 cm. so the cabinet can grow with the child's need: as the base for the toddler's toys and games, as a platform for the small child's creative projects, and as a unique area for completing the schoolchild's homework with room for books, folders, and stationary. When the writing table is no longer necessary, it is easily removed and replaced with a shelf and the cabinet regains its stature as timeless, long-lived storage.
Just as with the writing table insert, practical storage boxes can be purchased, which are designed so that two can fit in the lowest shelf of the cabinet. The boxes, which have three painted white sides and one oak, are equipped with full-grained leather pulls, which can be mounted individually to complete the cabinet's visual expression. No matter the combination, the tall cabinet's classic expression make it easy to combine with furniture and accessories in other styles, making it the ideal choice when storage space is at a premium in any rooms of the home.
Dimensions: W76 x H182 x D38.5cm
Color: White
Recommended related products:
Origin: Europe
Oliver Furniture is based just north of Copenhagen, Denmark.
All Oliver Furniture products are made under sustainable conditions in Europe, and designed to meet the strict EU norms for safety and health. We use the best possible materials, which must pass strict FSC (Forest Stewardship Council) demands for certification, and finished products are treated with only non-toxic interior lacquer and paint.
Non-visible screws – a defining trade of Oliver Furniture – emphasises the design and impeccable quality of our products.
Our exclusive Seaside Collection is inspired by easy beach-house living.
---
Delivery & Assembly Information:
Additional fee is required for delivery to remote areas and other outlying islands in Hong Kong (HK$200 or up, based on actual delivery address).
HK$100 per floor up to 8 floors for buildings without lift or product can only access through staircases.
Free Delivery is NOT applicable to this item.
Wall mounting service is not included in our assembly service.
Need help or need a quote for international delivery? Feel free to message us or email us.