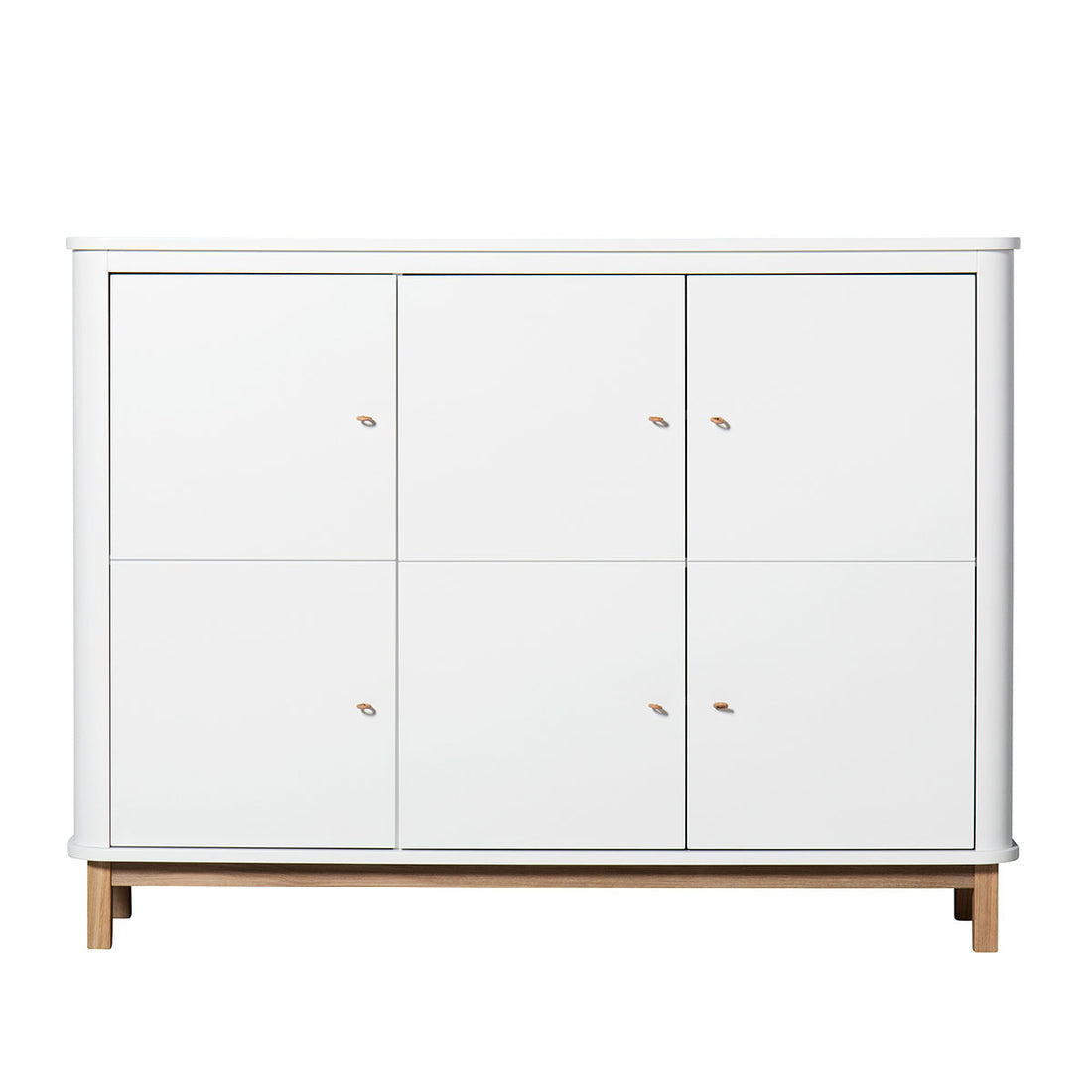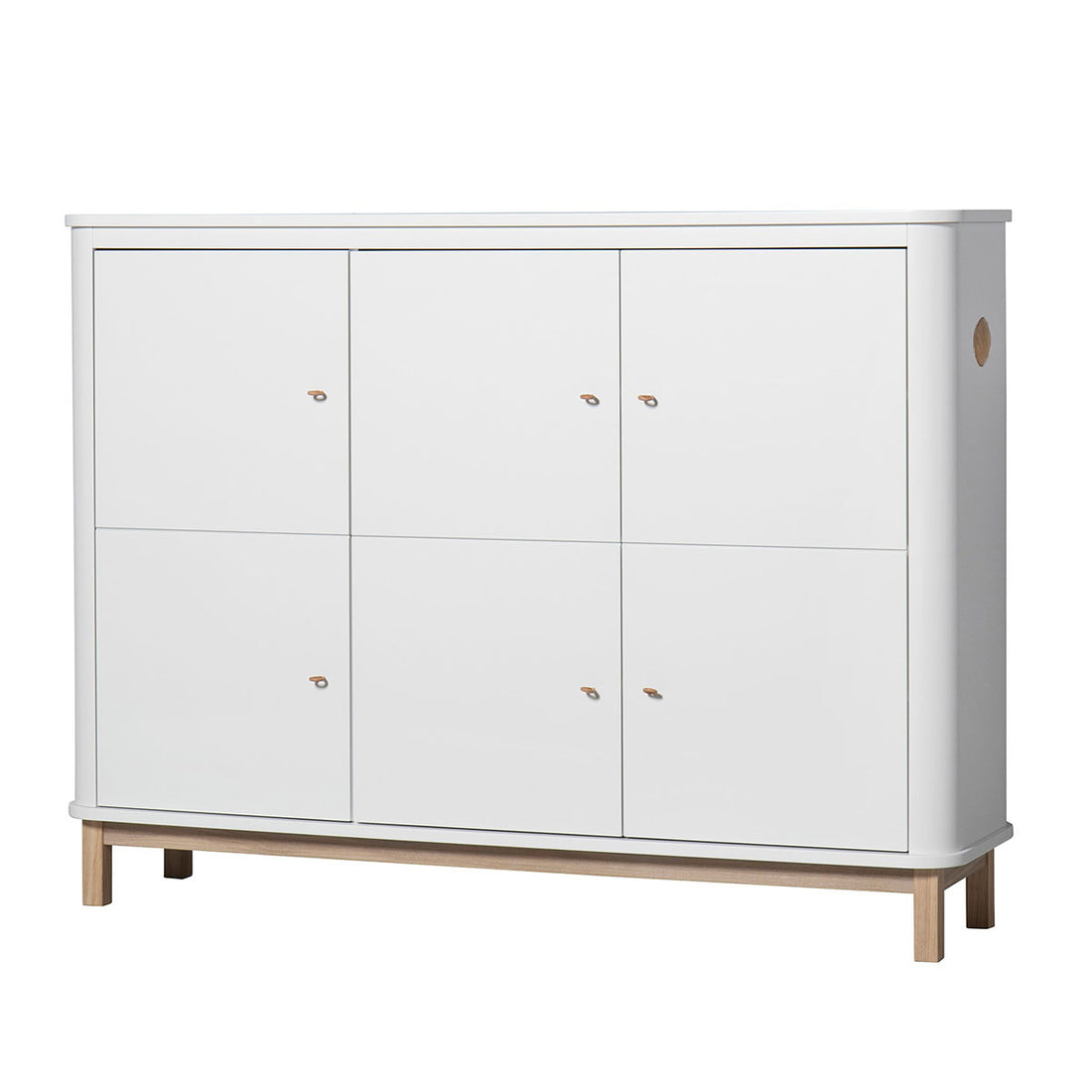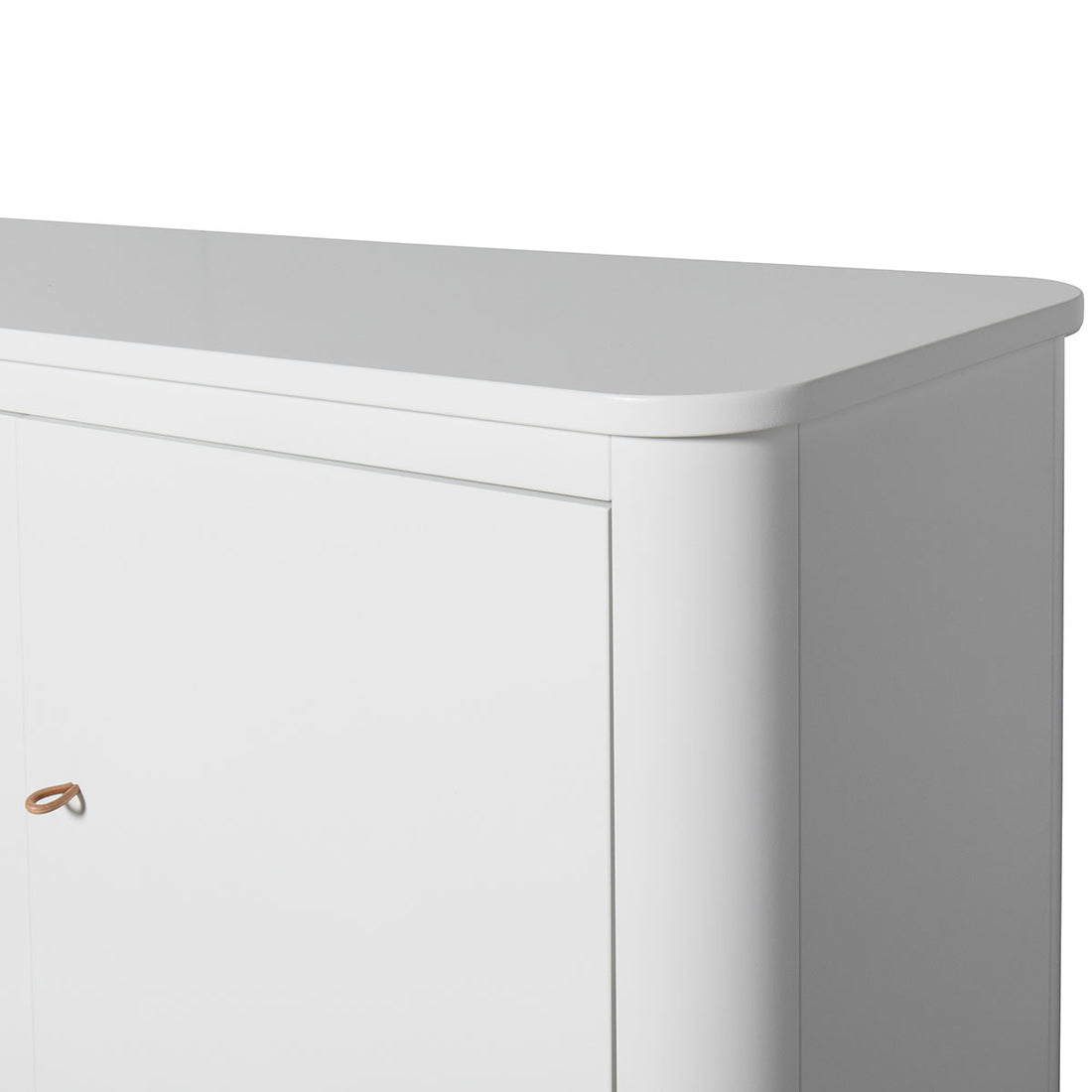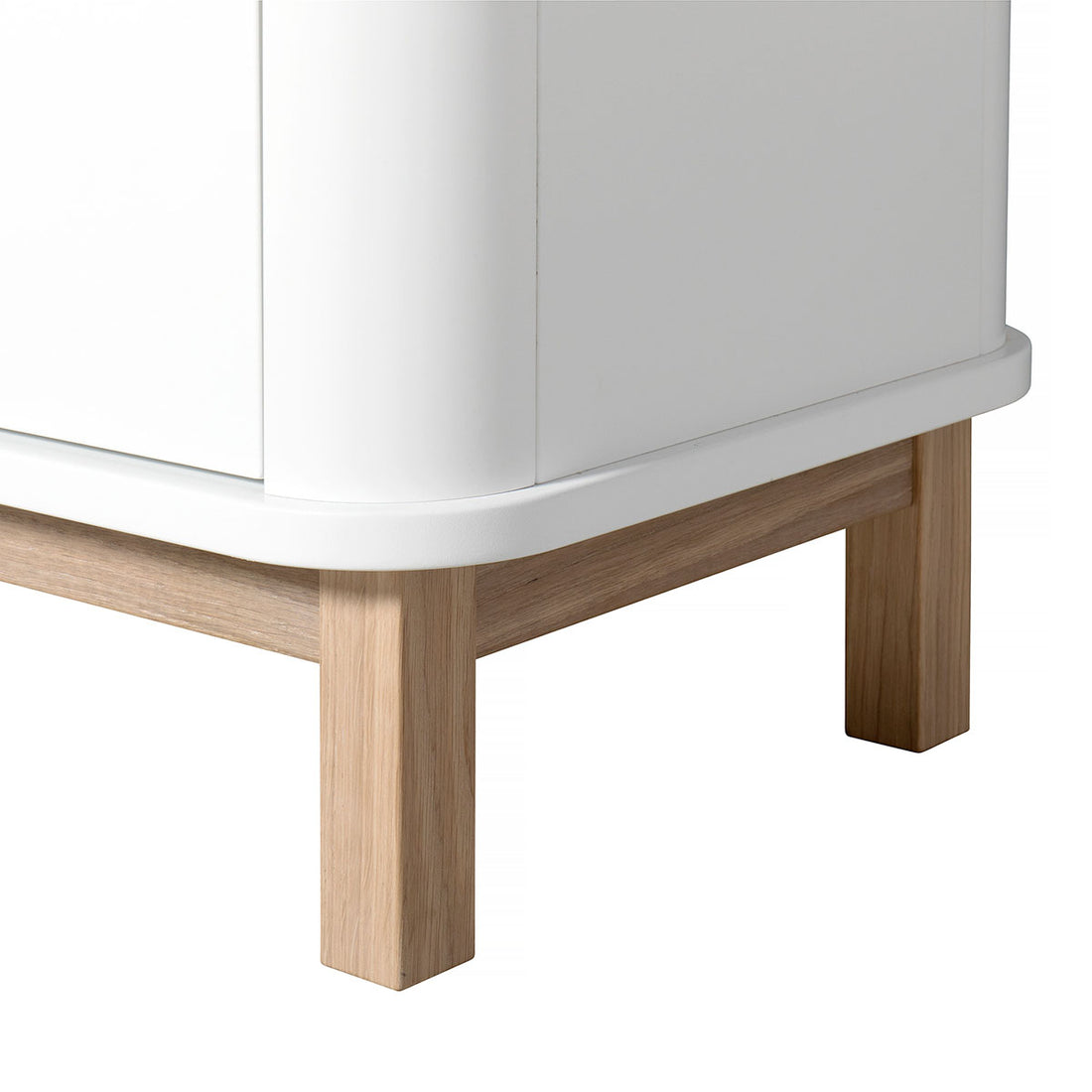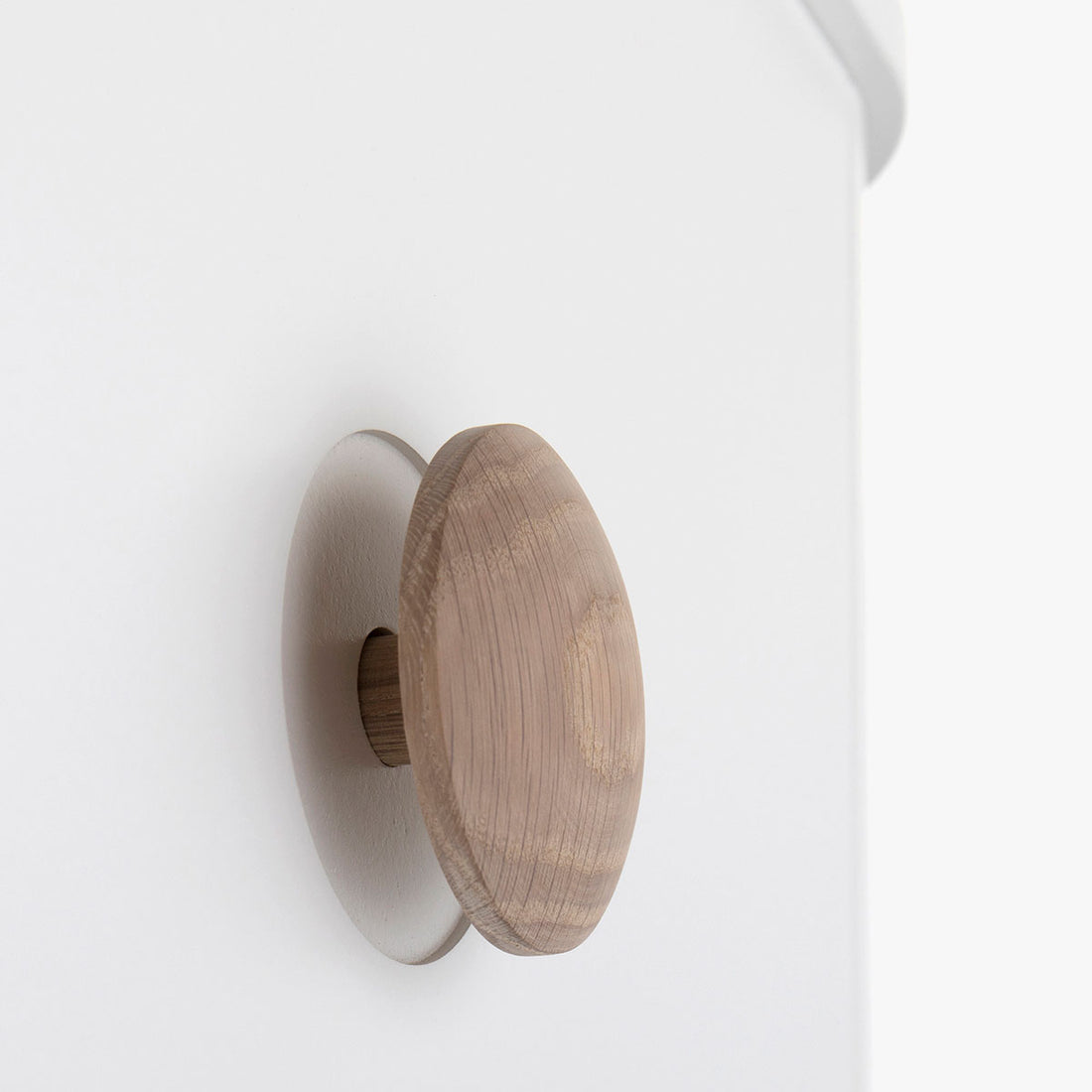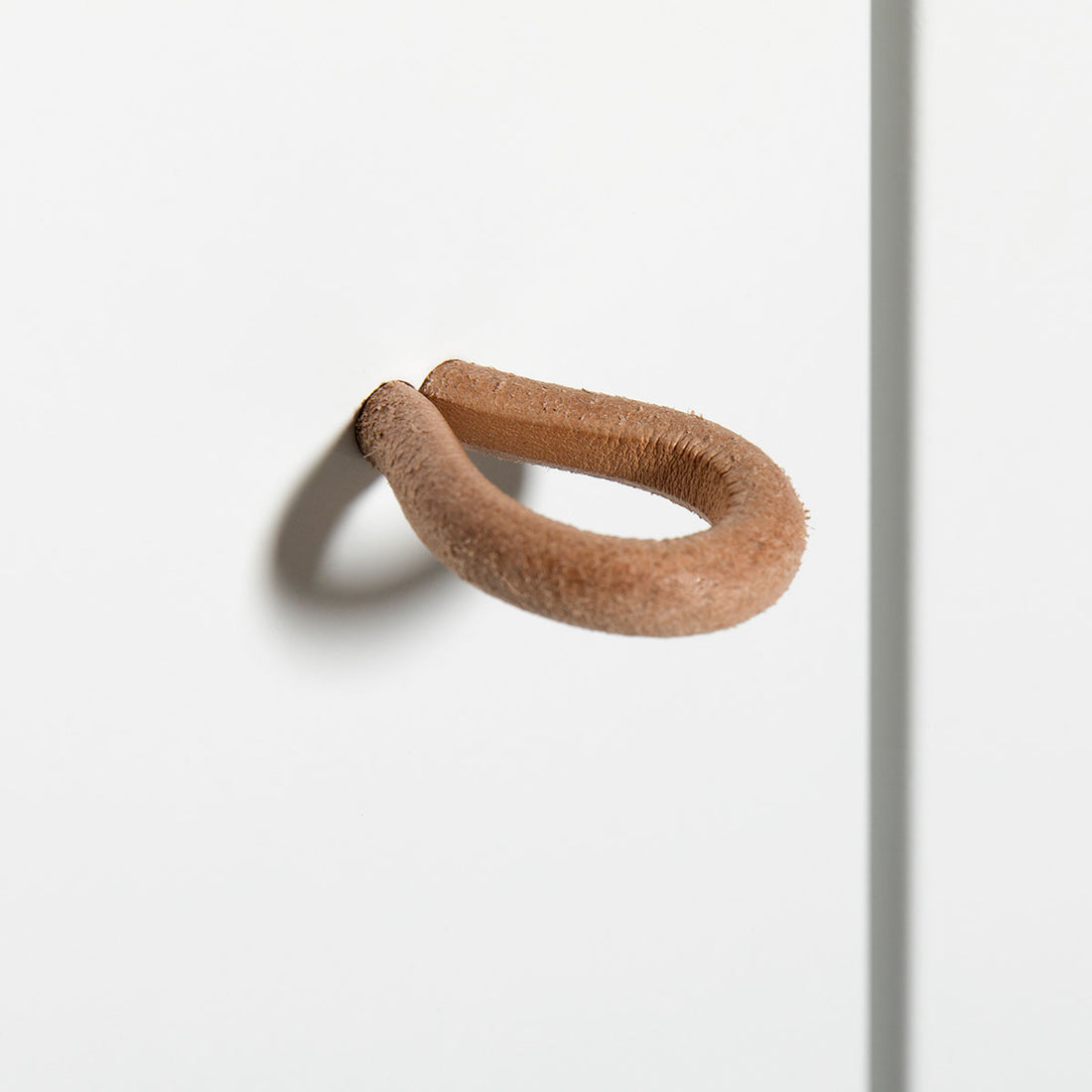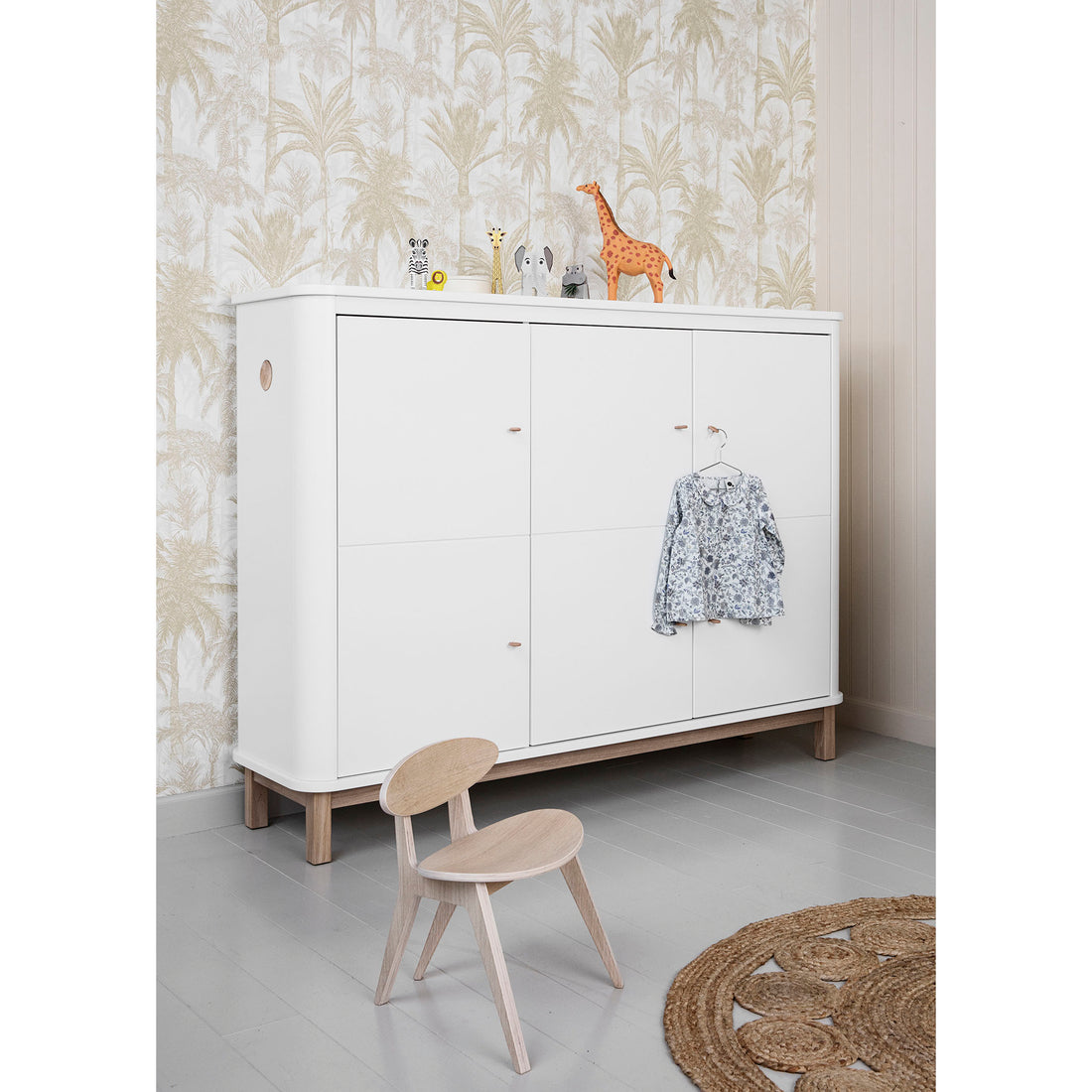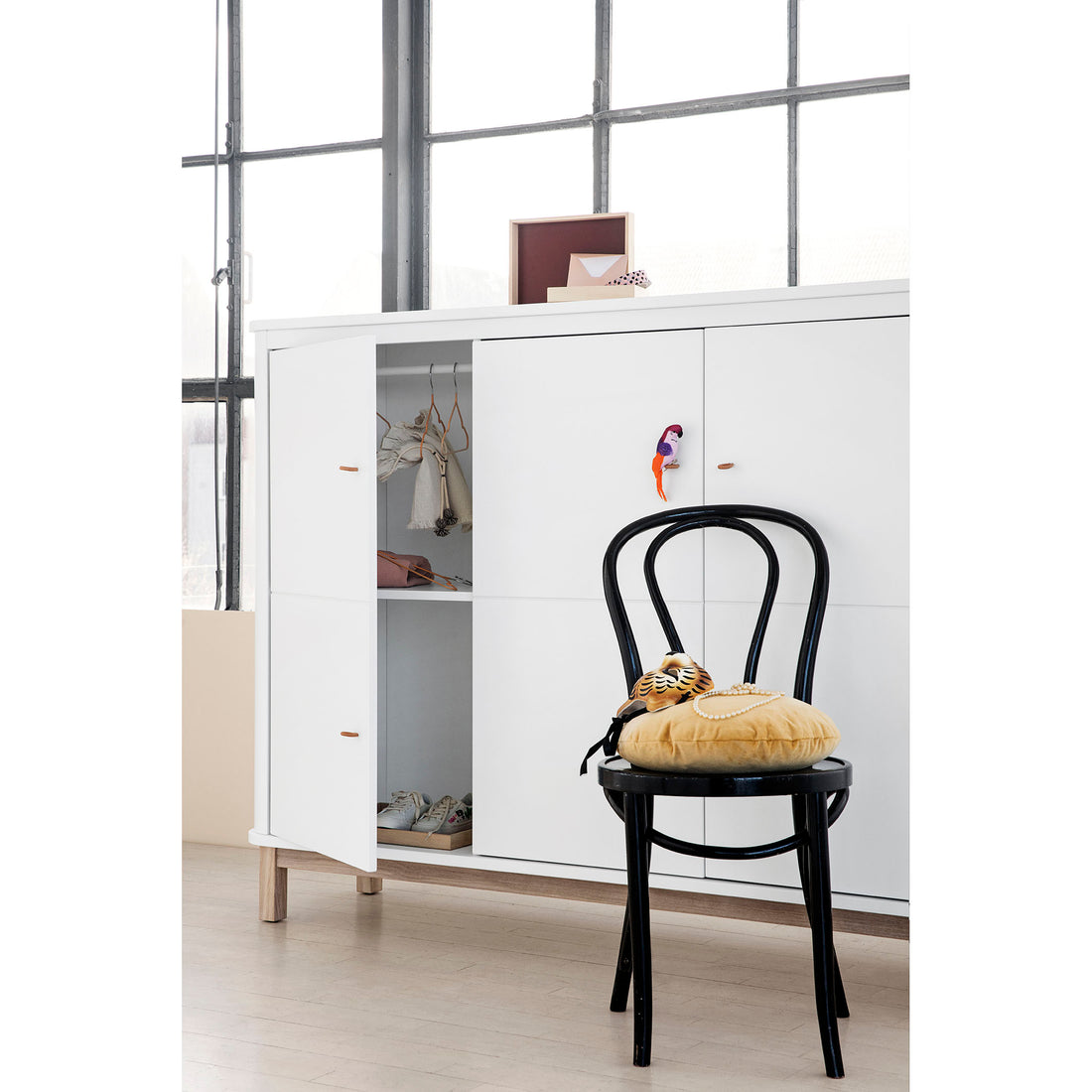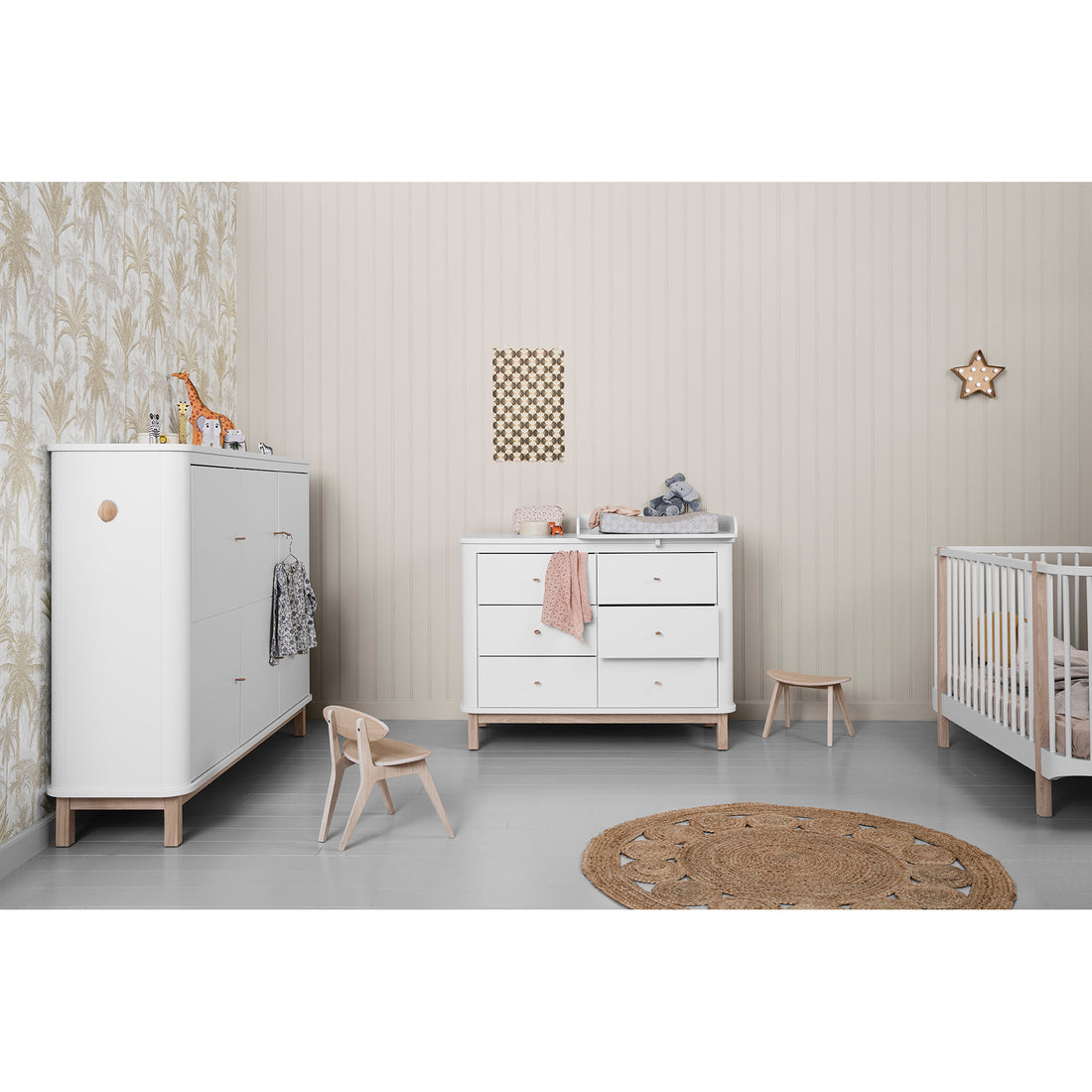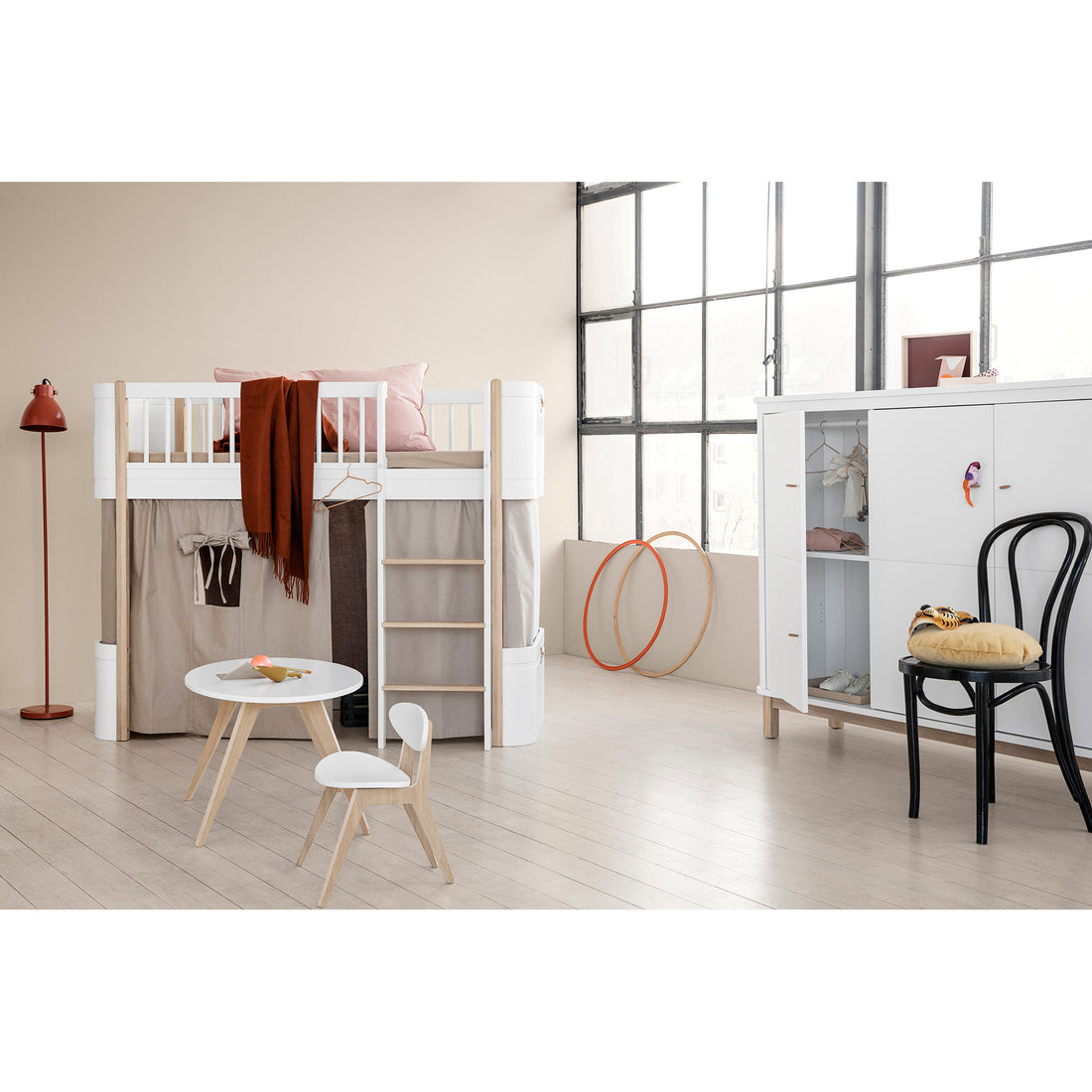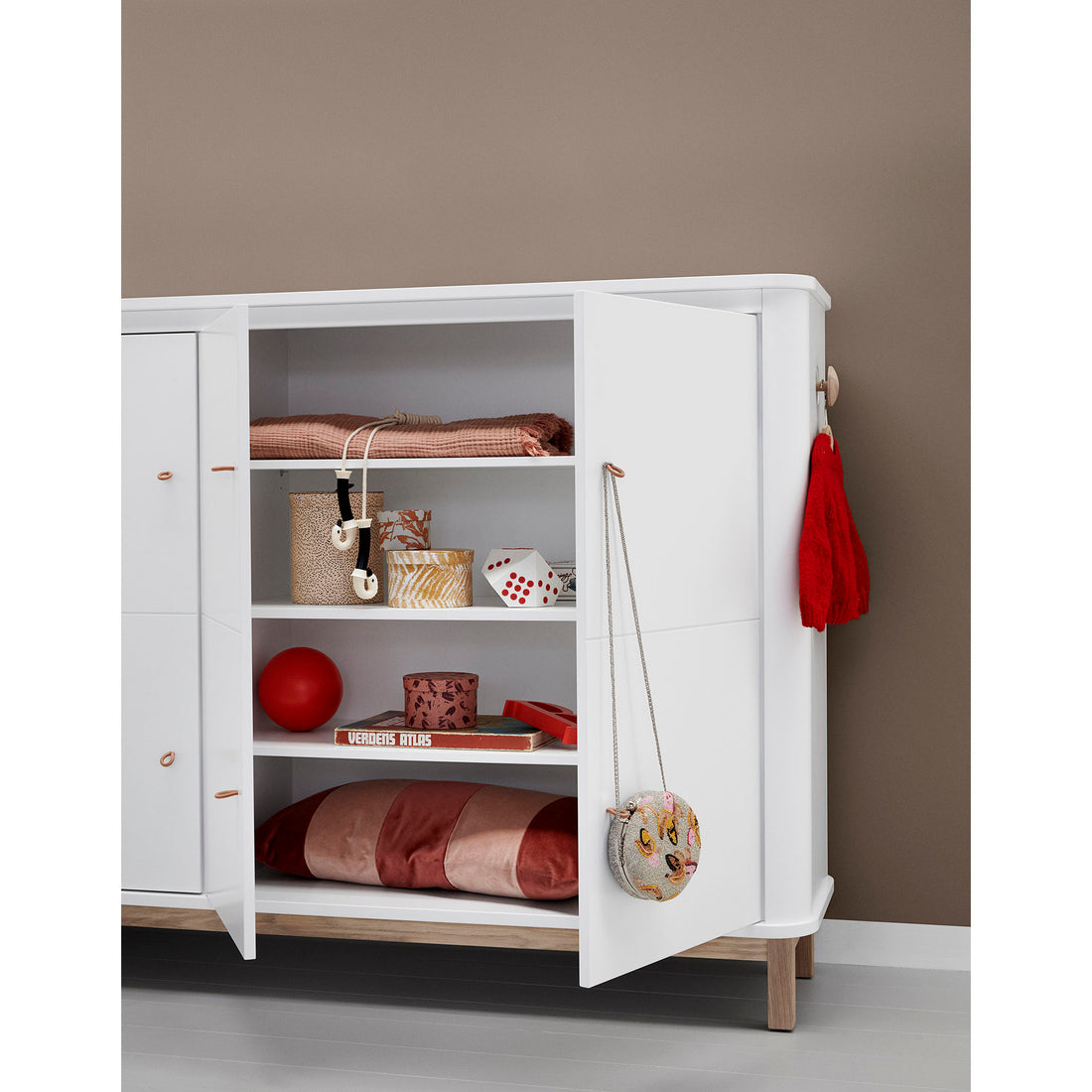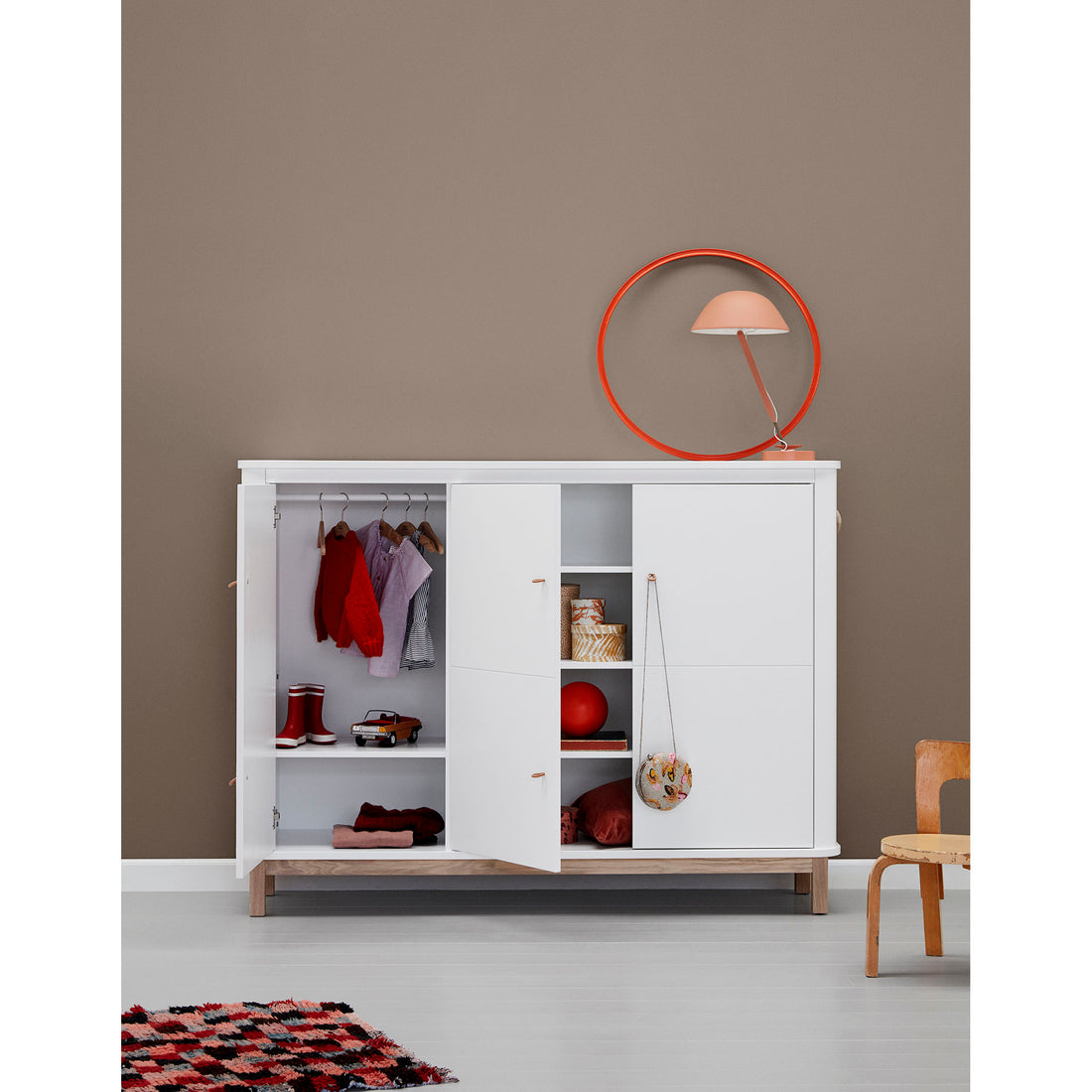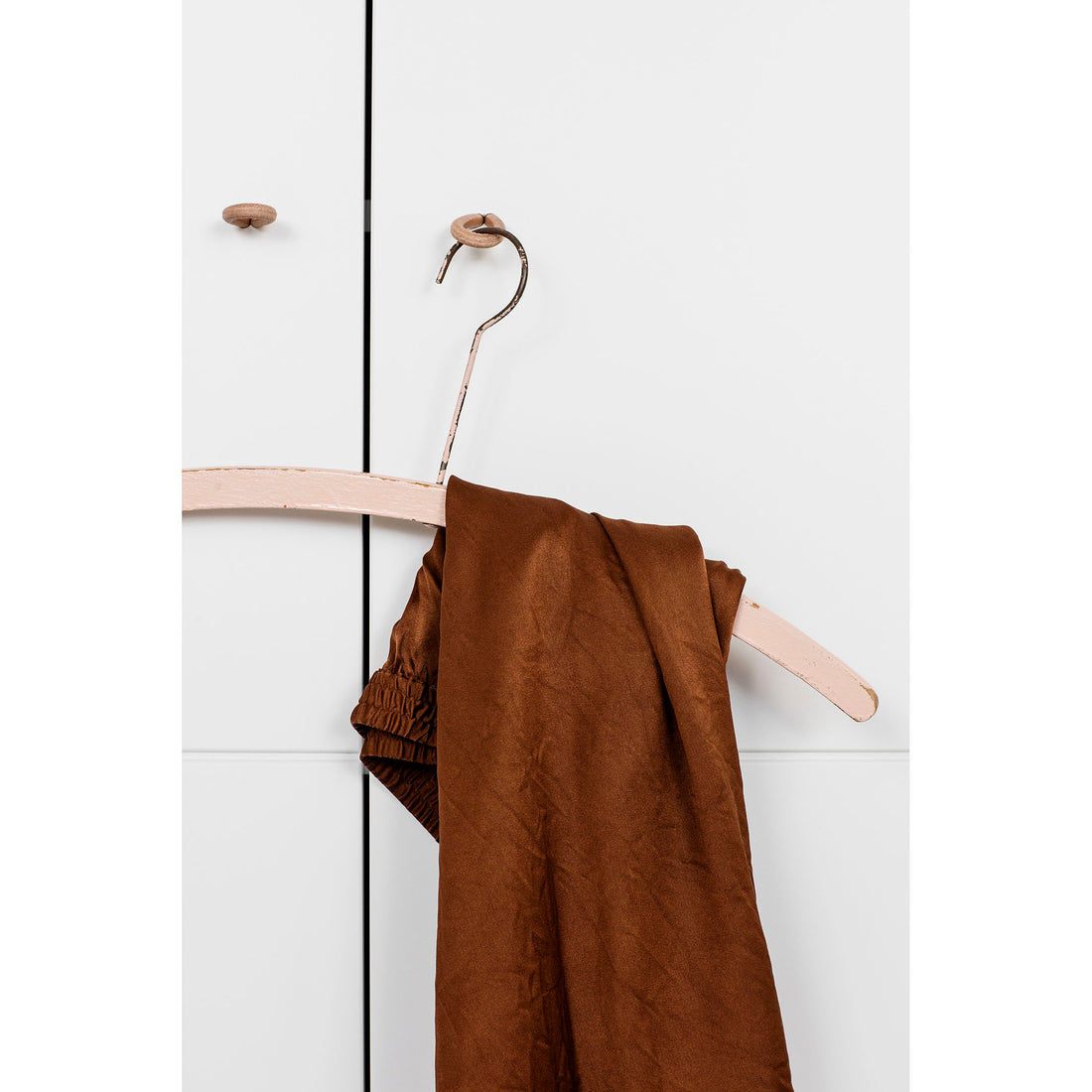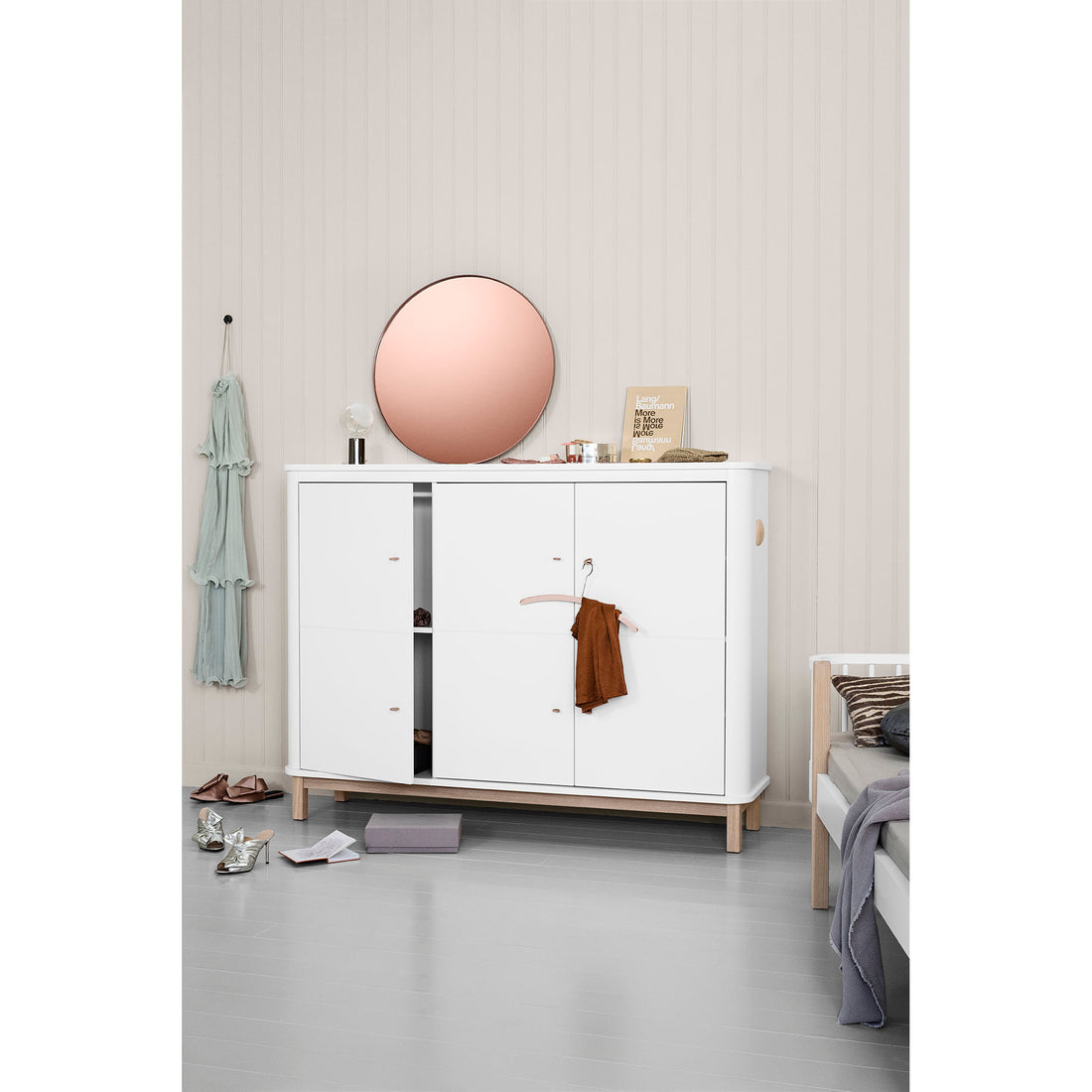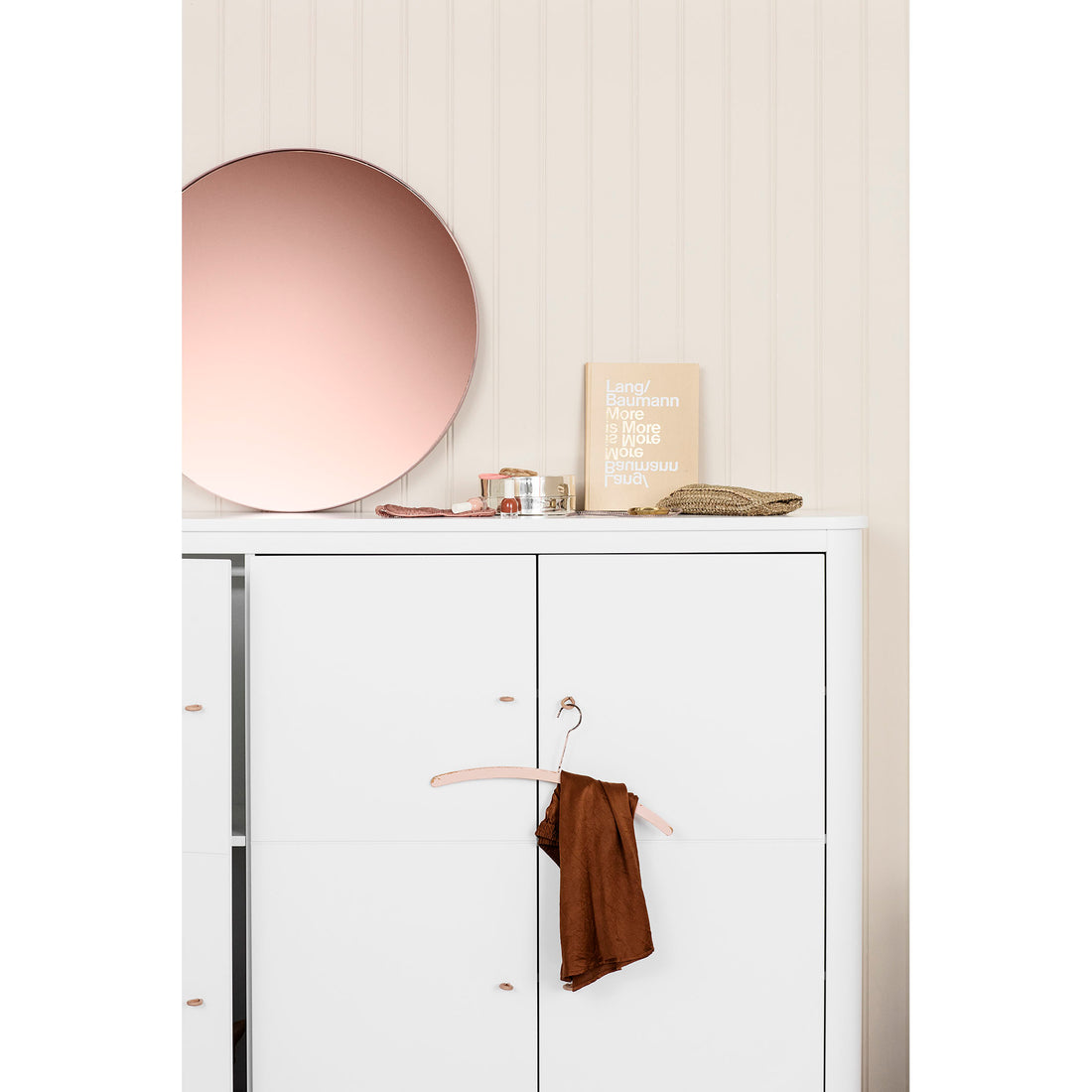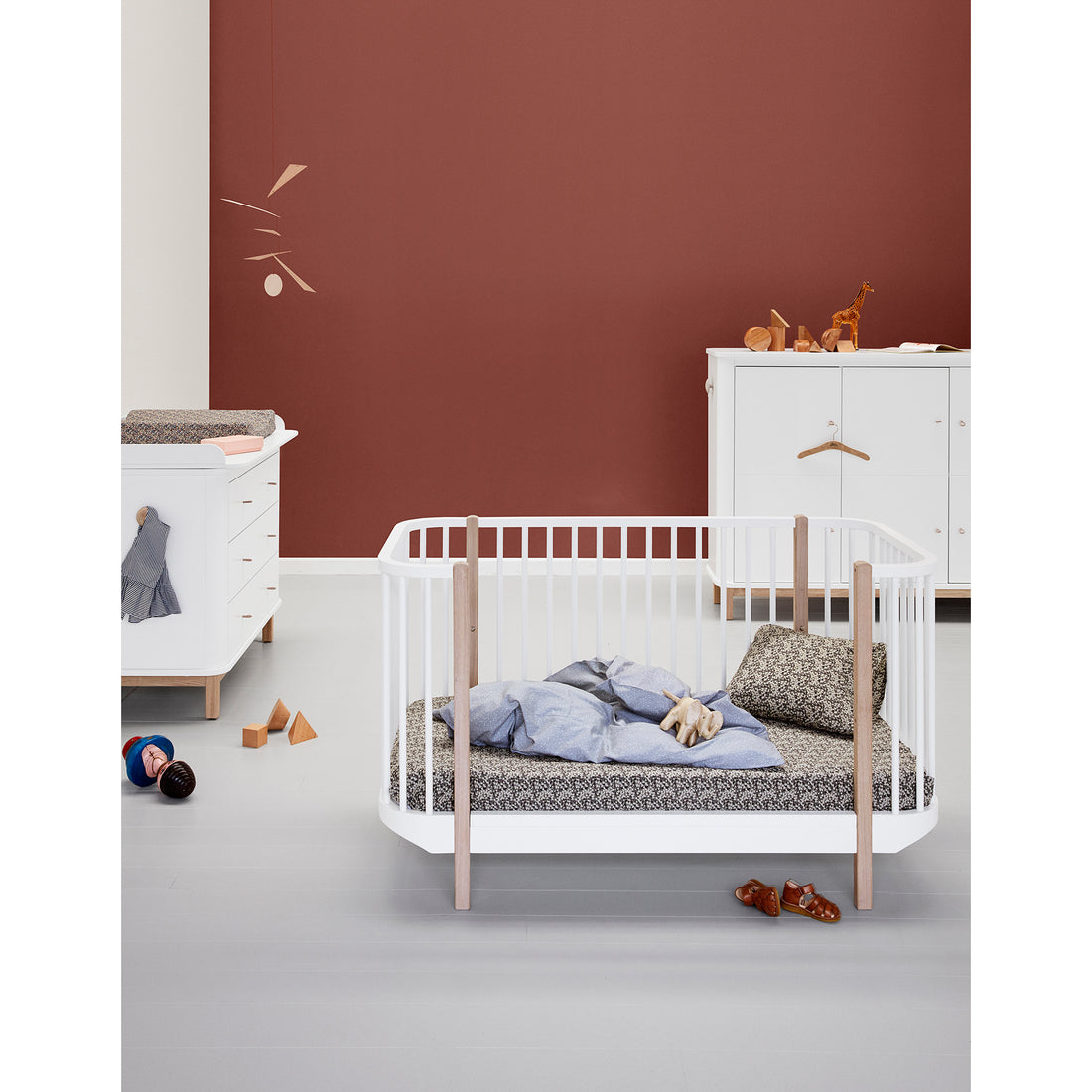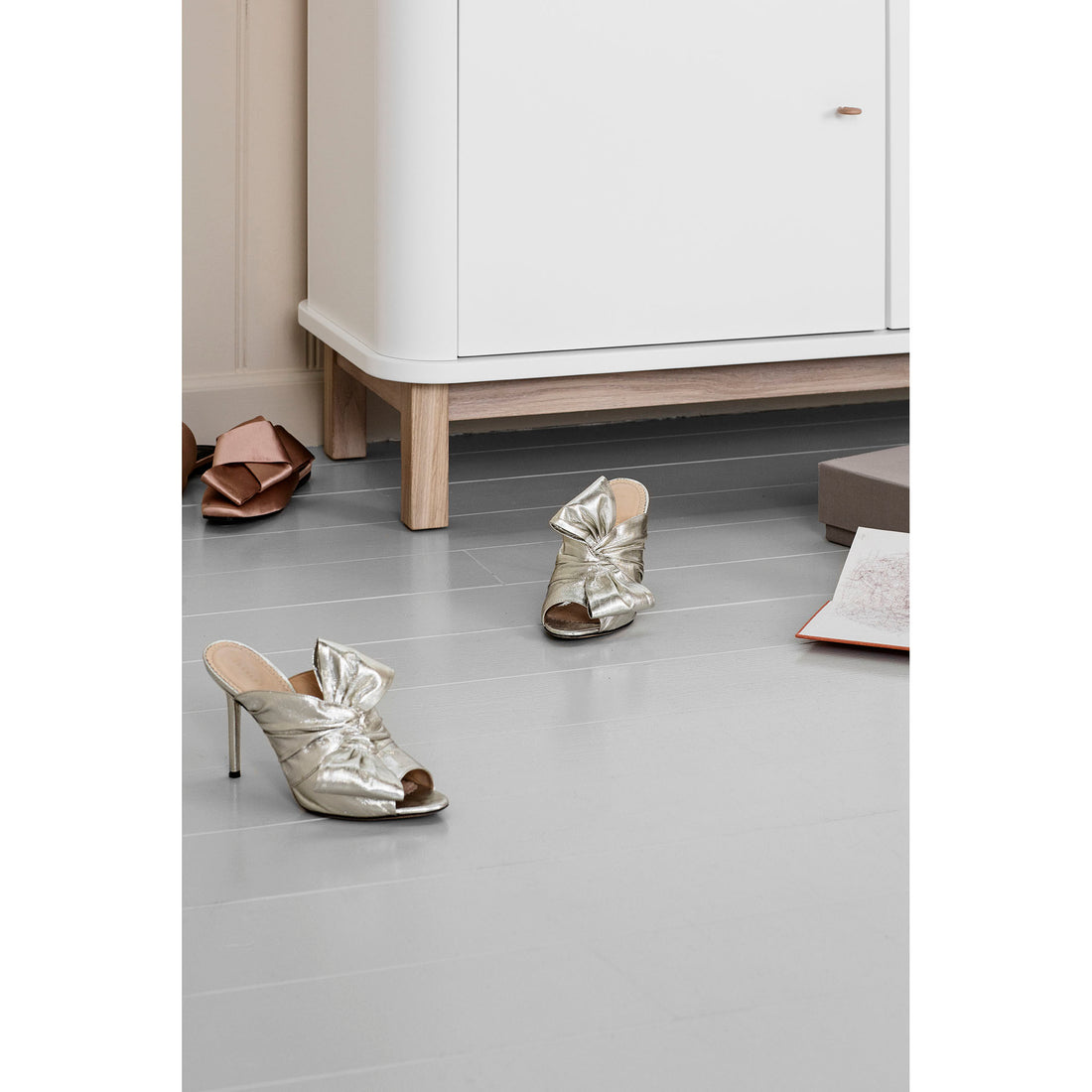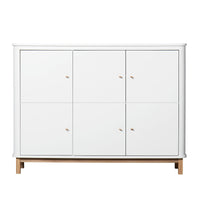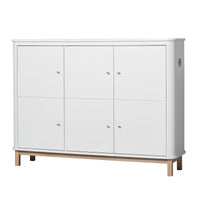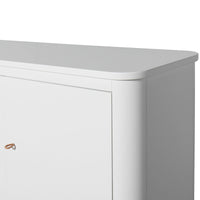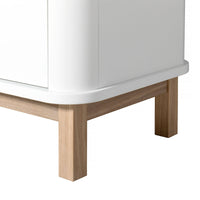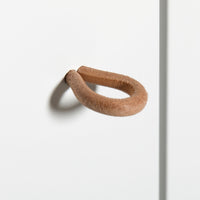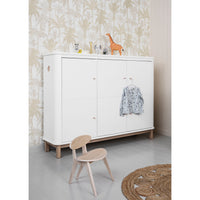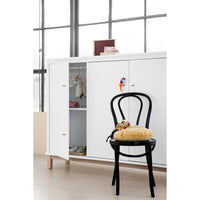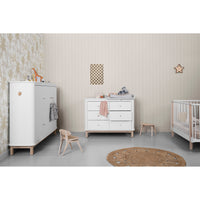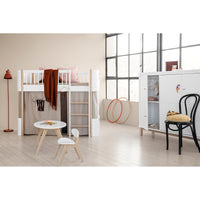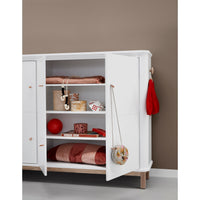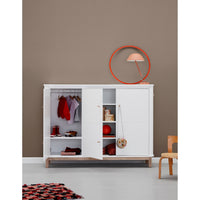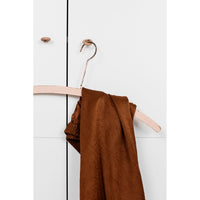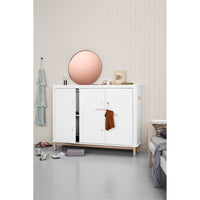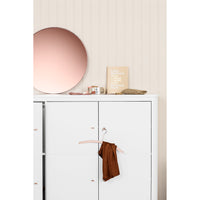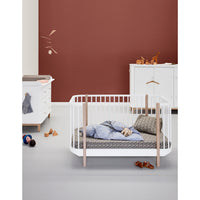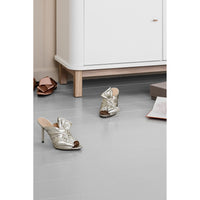 Wood multi cupboard with 3 doors. As the name suggests, the new cupboard is designed as a piece of furniture with multiple functions.
Its modest depth and height provides compact storage without wasting unnecessary space. At the same time, the rounded form of its edges, give the multi cupboard a visual lightness and allow it to appear smaller than it is. The multi cupboard's small dimensions make it ideal in a children's room where space is tight.
The cupboard is also suitable for shoes, gloves and hats near the front door – equally so in the kitchen for ceramics and dining service.
Wood multi cupboard is, like the other furniture in the Wood Collection, defined by the refined details.
A special 'soft lock' function dampens the closing of doors, so small fingers won't get pinched. The multi cupboard comes with 3 narrow shelves and 3 wide shelves, one of which is fixed in place. The cupboard has 3 doors which are divided by a horizontal accent. The door's division – almost like a piece of folded paper – add to the sense of balance and give the multi cupboard its character. The innovative pulls made from loops of full grain leather are paired on the cupboards 3 doors.
The sides of the multi cupboard are designed with integrated, rounded hooks for hanging everything from the days' outfit to ballet shoes or bathrobes. With a light push the hooks integrate with the side of the furniture, giving them both a decorative and practical function.
The footings come in solid oak or white lacquered birch. It is precisely this combination of materials and attention to detail, which make Wood multi cupboard stand out for the quality of its craftsmanship.
The multi cupboard is a simple and practical piece of furniture with room for everything from toys to pyjamas. Its depth is based on the width of a hanger for children's clothes, which can be placed on the hanging rod behind the left door. At the same time, the wide shelves, which can be configured accordingly, are well suited for items of odd shape and sizes.
Dimensions: W168 x H126 x D46 cm
Colour: White/oak
Origin: Europe
Oliver Furniture is based just north of Copenhagen, Denmark.
All Oliver Furniture products are made under sustainable conditions in Europe, and designed to meet the strict EU norms for safety and health. We use the best possible materials, which must pass strict FSC (Forest Stewardship Council) demands for certification, and finished products are treated with only non-toxic interior lacquer and paint.
Non-visible screws – a defining trade of Oliver Furniture – emphasises the design and impeccable quality of our products.
Our exclusive Wood Collection seeks to highlight the natural layers of beauty hiding in wood as a material.
---
Delivery & Assembly Information:
Additional fee is required for delivery to remote areas and other outlying islands in Hong Kong (HK$200 or up, based on actual delivery address).
HK$100 per floor up to 8 floors for buildings without lift or product can only access through staircases.
Free Delivery is NOT applicable to this item.
Wall mounting service is not included in our assembly service.
Need help or need a quote for international delivery? Feel free to message us or email us.