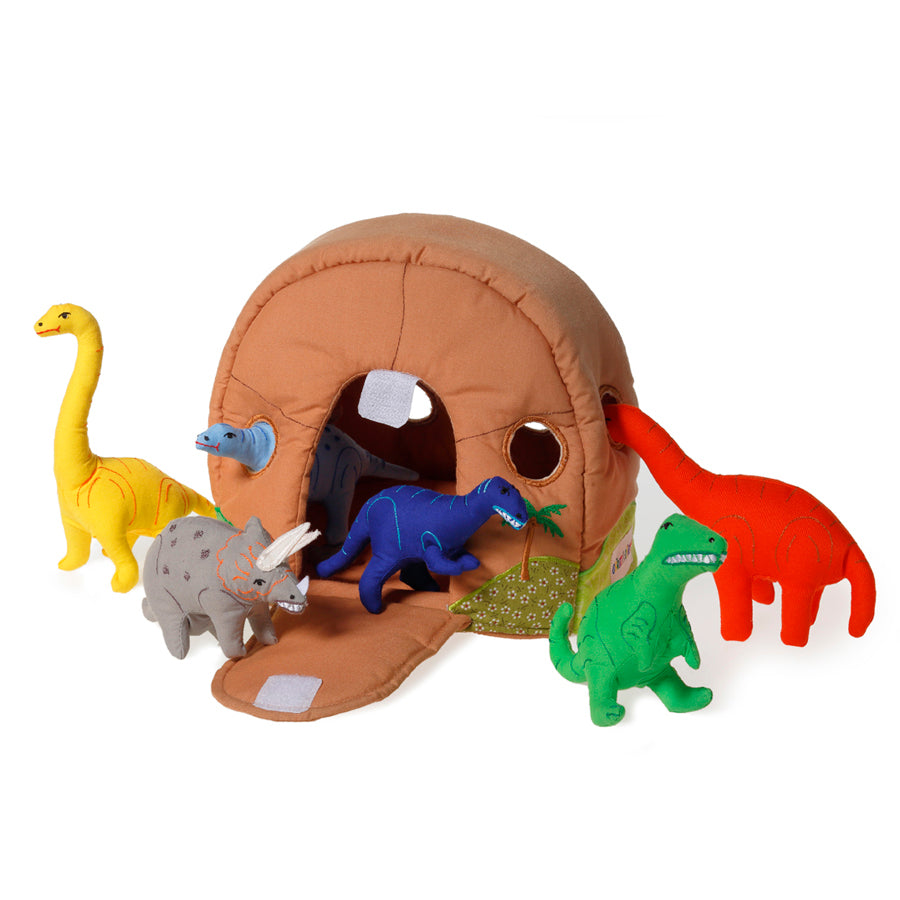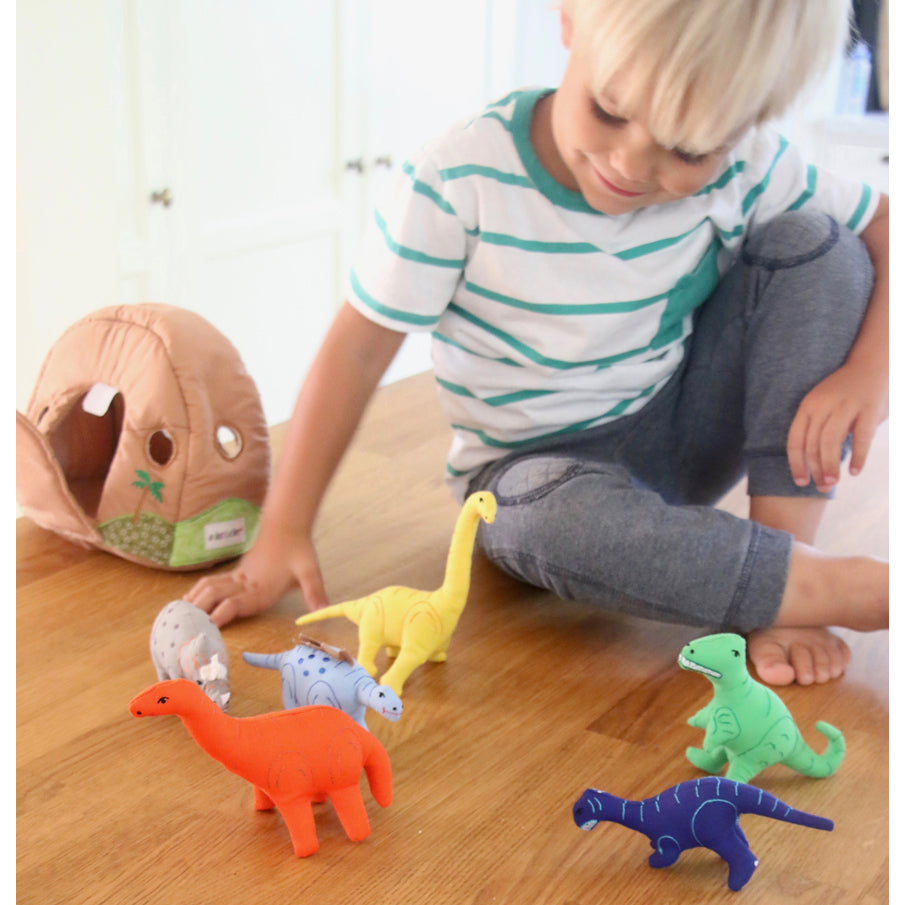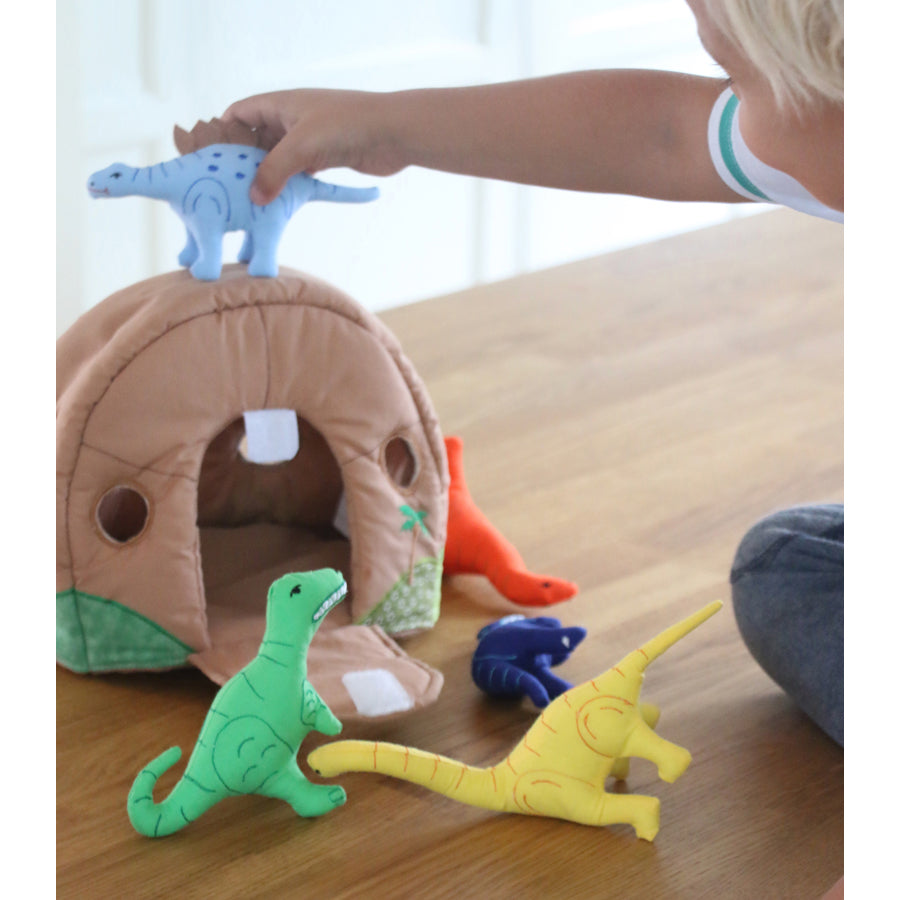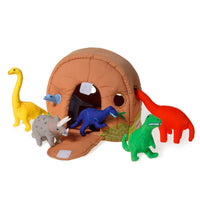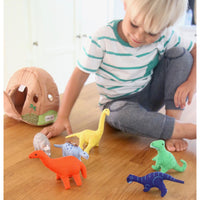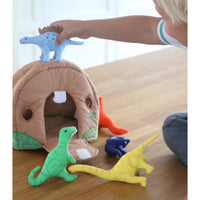 This dino set comes with six dinosaurs – the enormous Brontosaurus (orange), the very long and heavy Diplodocus (yellow), the Stegosaurus with its protective armoured plates on its (blue), the terrifying and aggressive Tyrannosaurus Rex (green), the Triceratops with its horns (grey) and the small and speedy Velociraptor (royal blue). The has openings for the dinosaurs to peek in or out!
Size: 20 x 15 x 22 cm
Warning this toy is not suitable for children under 3 years old, small parts.
Made of 35% cotton and 65% polyester.