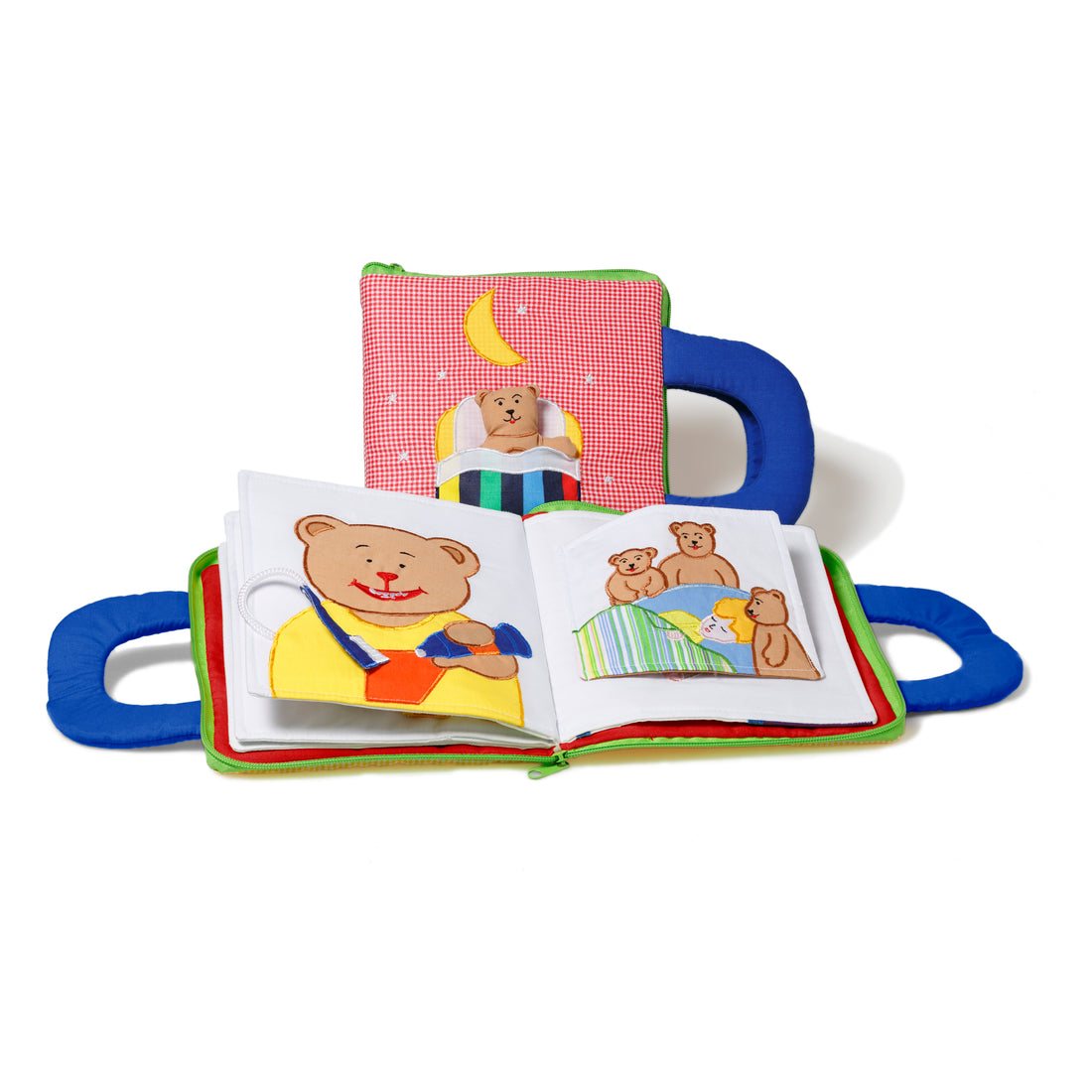 A wonderful book, which will help create a comforting moment to your child's bed time routine. The little Bear is going to bed, but must first tidy up his room by putting away the toys, take a bath, put on a pyjamas, drink his milk and brush his teeth. After that it is time to go to bed and listen to a bedtime story.
Suitable from 18 months.
Made of 35% cotton and 65% polyester. 40°c hand wash.