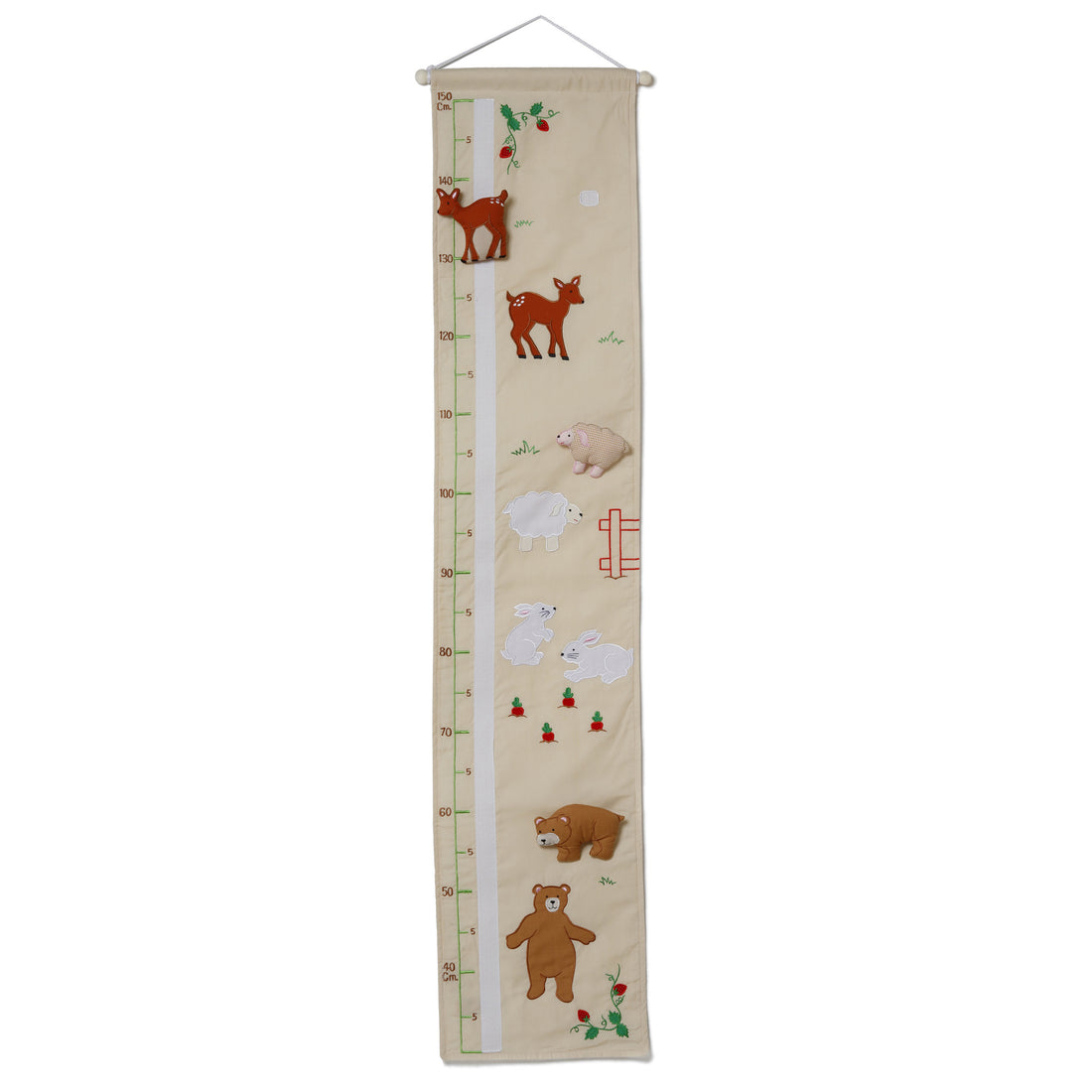 Designed to help you keep track of your child's growth these beautiful, handmade height charts come with removable characters (with Velcro fixing) which can be used simply to register the child's height or additionally in play and as a learning aid. Measures heights of 30 to 150 cm. This chart has cute forest animals like bambis (deers), lambs, bunnies and bears. There are also other decorations like carrot field and a fence and beautiful wild strawberries.
Suitable from 18 months.
Made of 35% cotton and 65% polyester. 40°C hand wash.
Designed in Sweden.