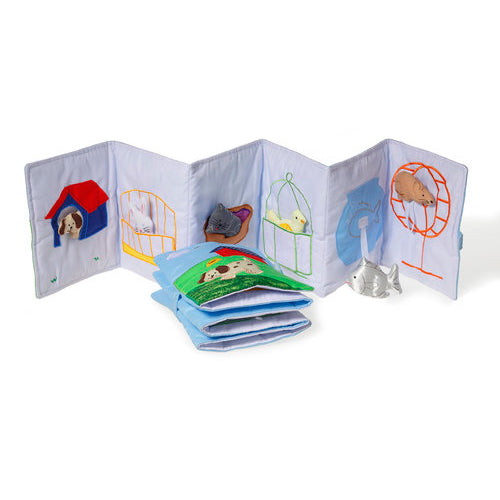 Every child wants a pet to cuddle or look after. In this touch and feel book the young reader learns about the most common pets and where they live. The dog sleeps in his dog house, the bunny in its cage, the cat likes his basket, the goldfish in its bowl, the hamster plays in his running wheel toy.
All animals are padded and have beautiful sewn details which encourages the young readers to interact with the animals. They are also attached to the book with ribbons that can be cut off. This book folds out to show all animals.
1 meter in length
21 x 10 x 19 cm folded
Suitable from 18 months
Made of 35% cotton and 65% polyester
Designed in Sweden.