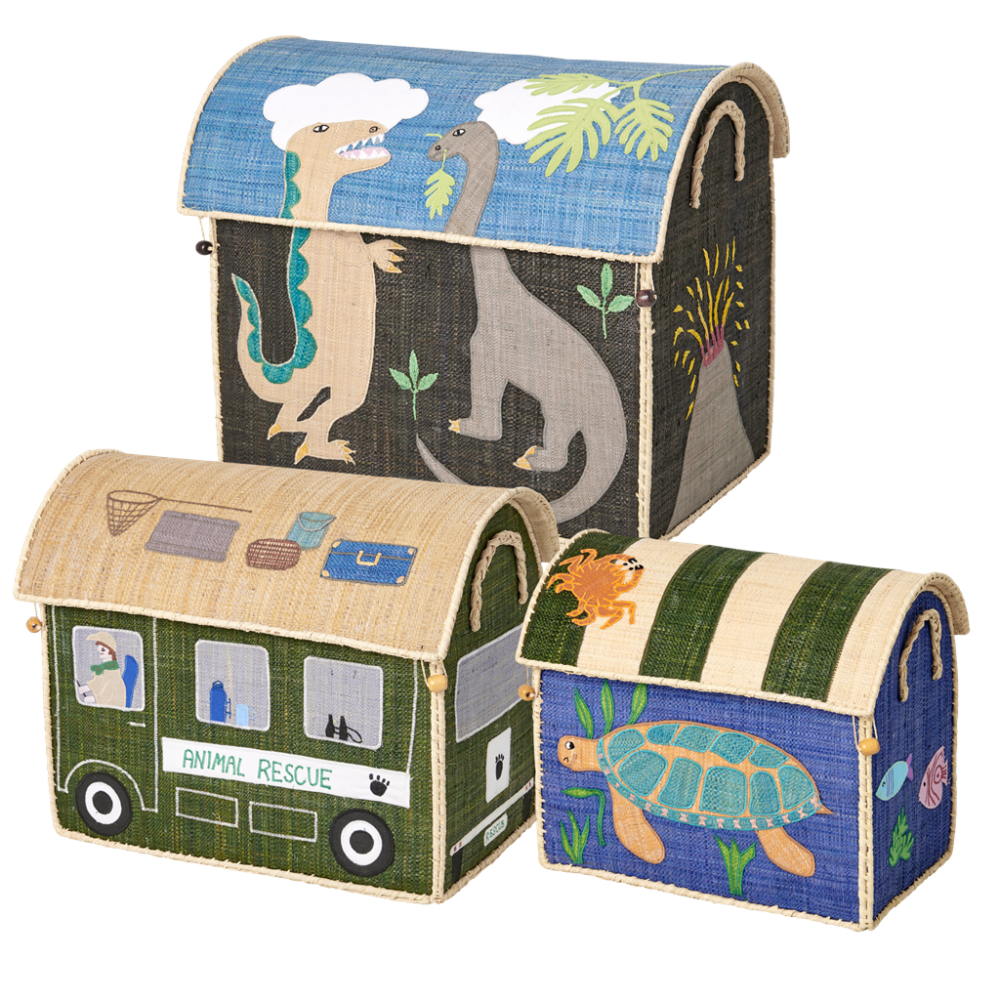 Rice DK
Rice DK Toy Basket Animal Theme
This colourful set of toy baskets comes in the design of dinosaurs, animal rescue and sea animals, and will brighten any room.
The baskets will provide hours of fun and hopefully encourage the tidying up of things! The baskets would look lovely in a bedroom or playroom for any child. The Roof of each storage basket opens to give easy access, and each basket has a raffia handle on each side.
The baskets are handmade in Madagascar. Due to the handmade nature of these baskets, they may not be completely uniform. We think this just adds to the charm.
Handmade in Madagascar for Rice DK. Two buttons on each basket to keep the roof closed. These baskets are not suitable for under 3's.
Large basket is length: 54 cm; width: 34 cm; height: 44 cm
Medium basket is length: 46 cm; width: 29 cm; height: 38 cm
Small basket is length: 39cm; width: 25cm; height: 33cm