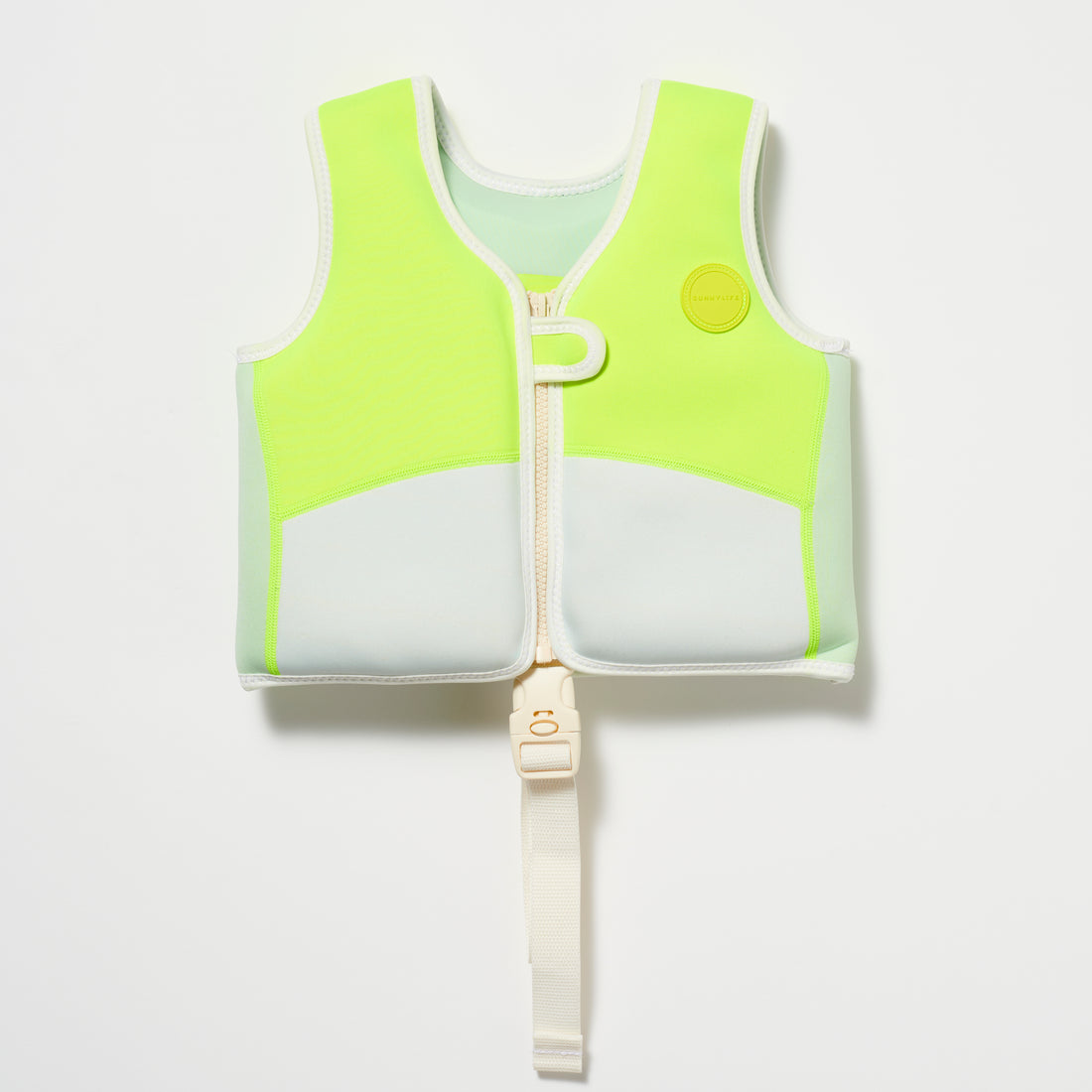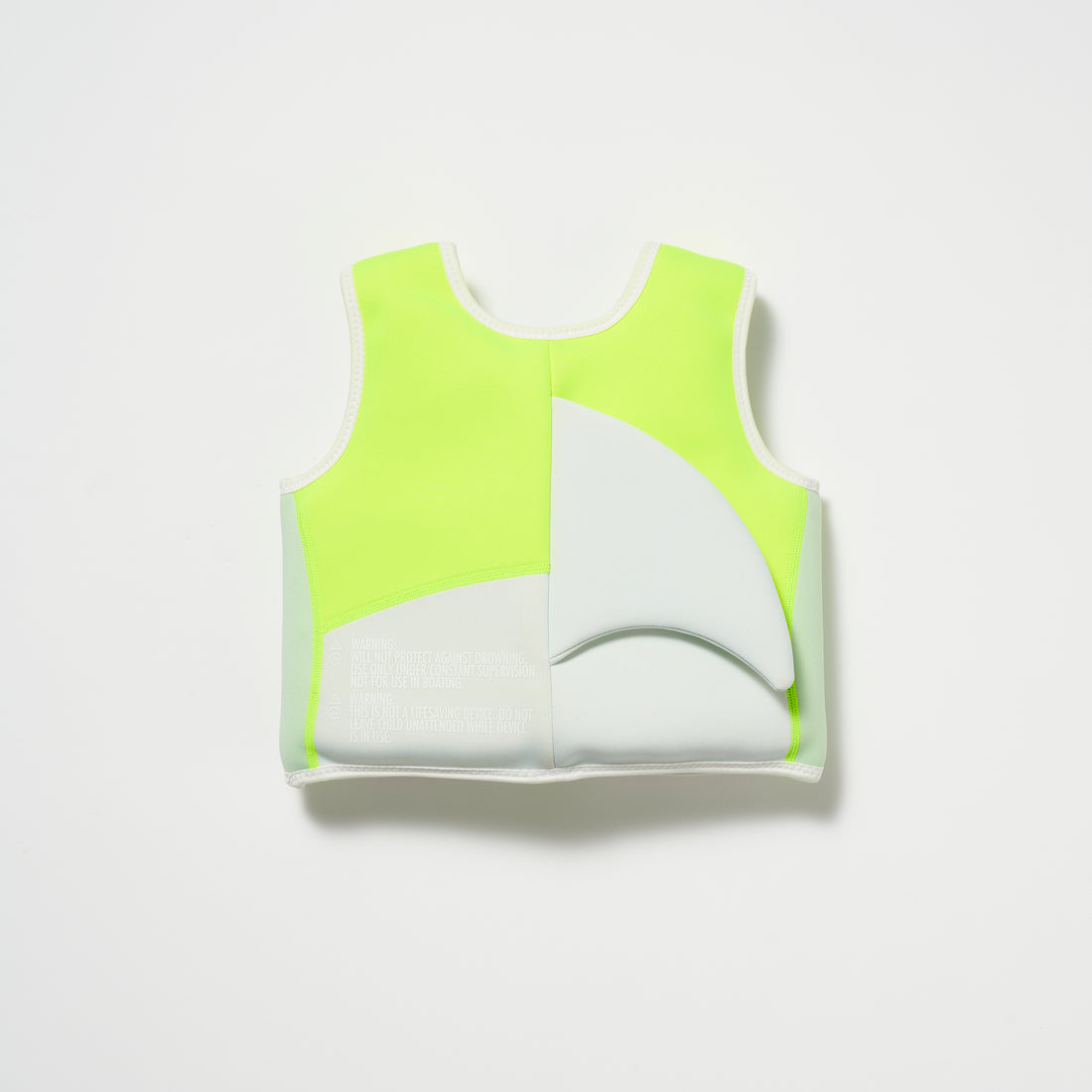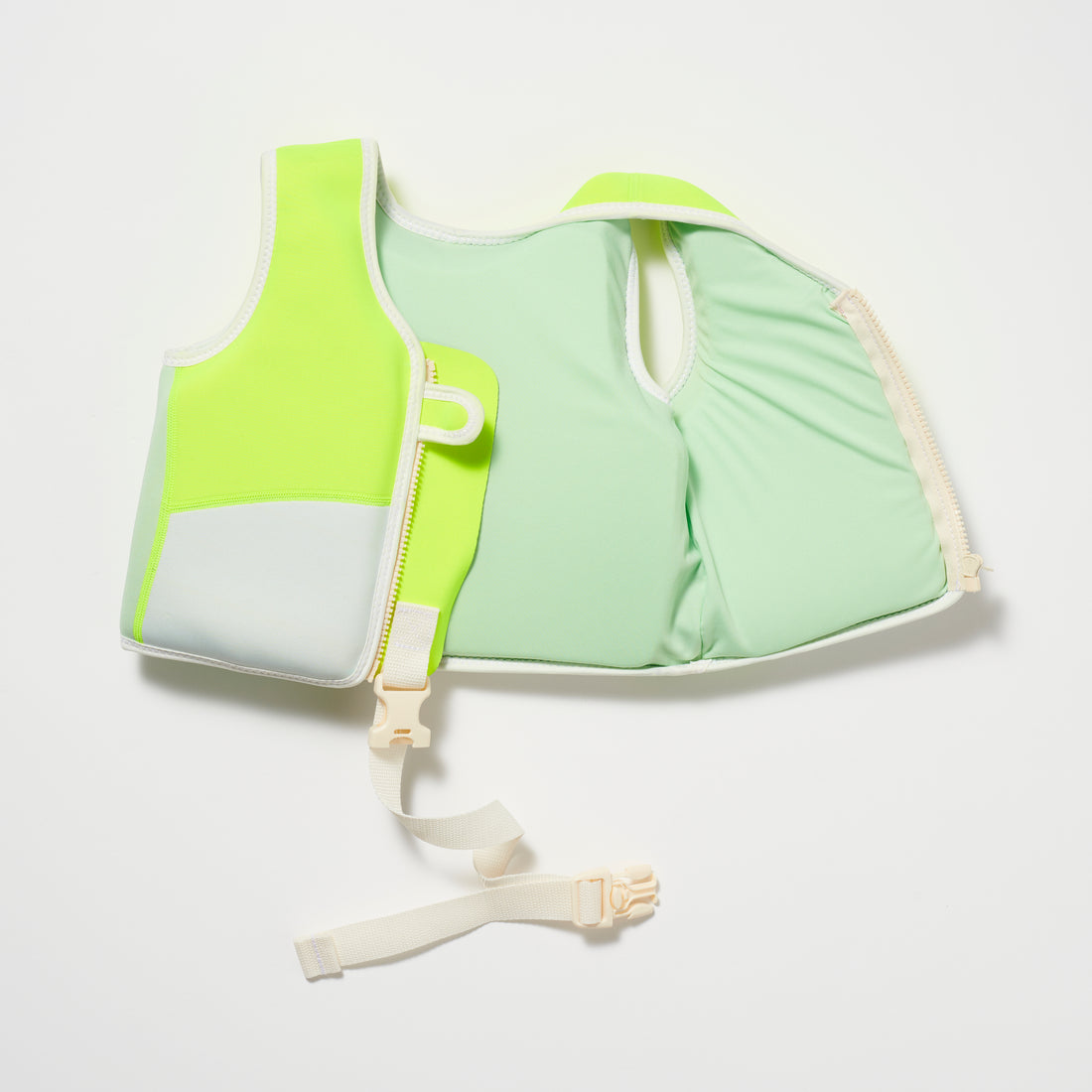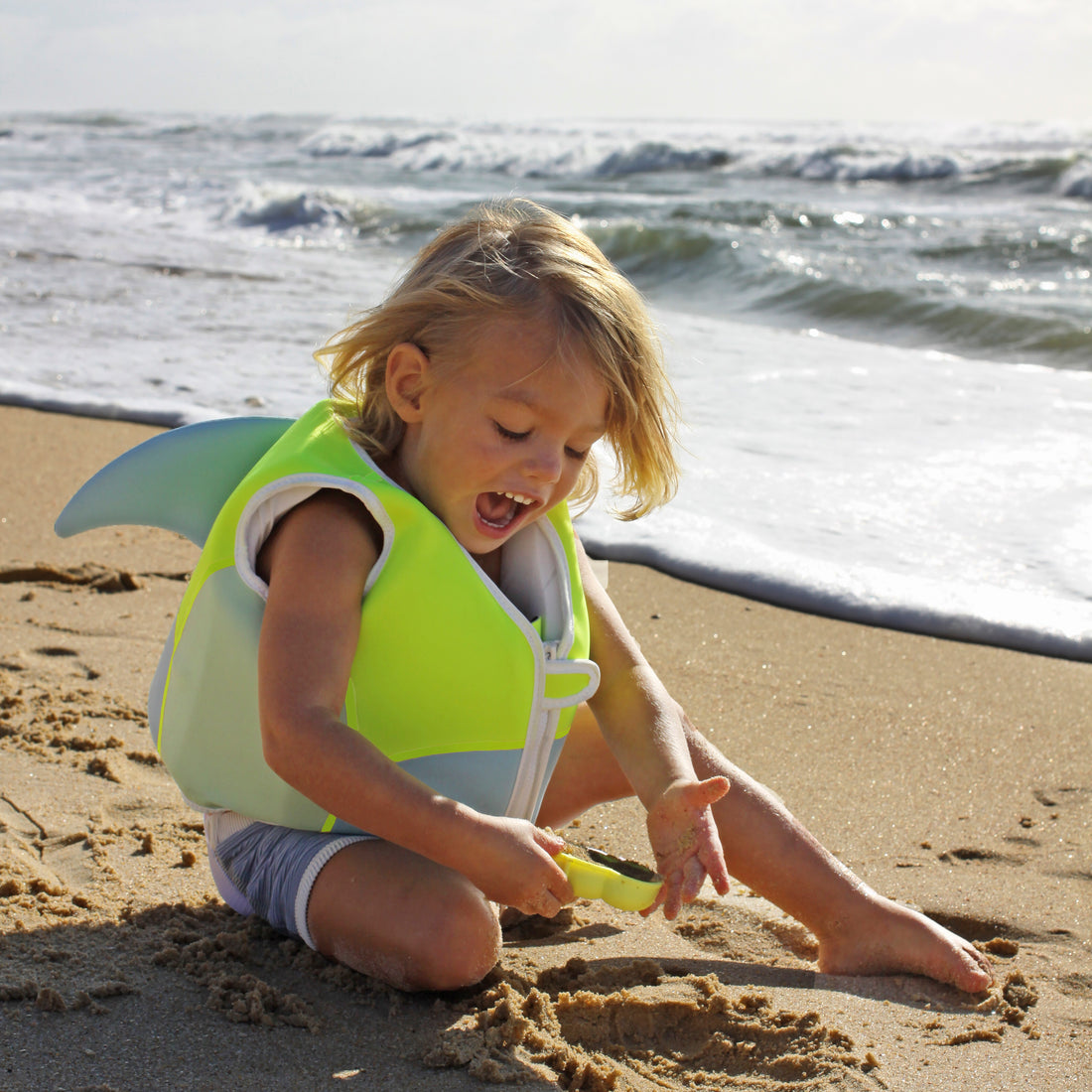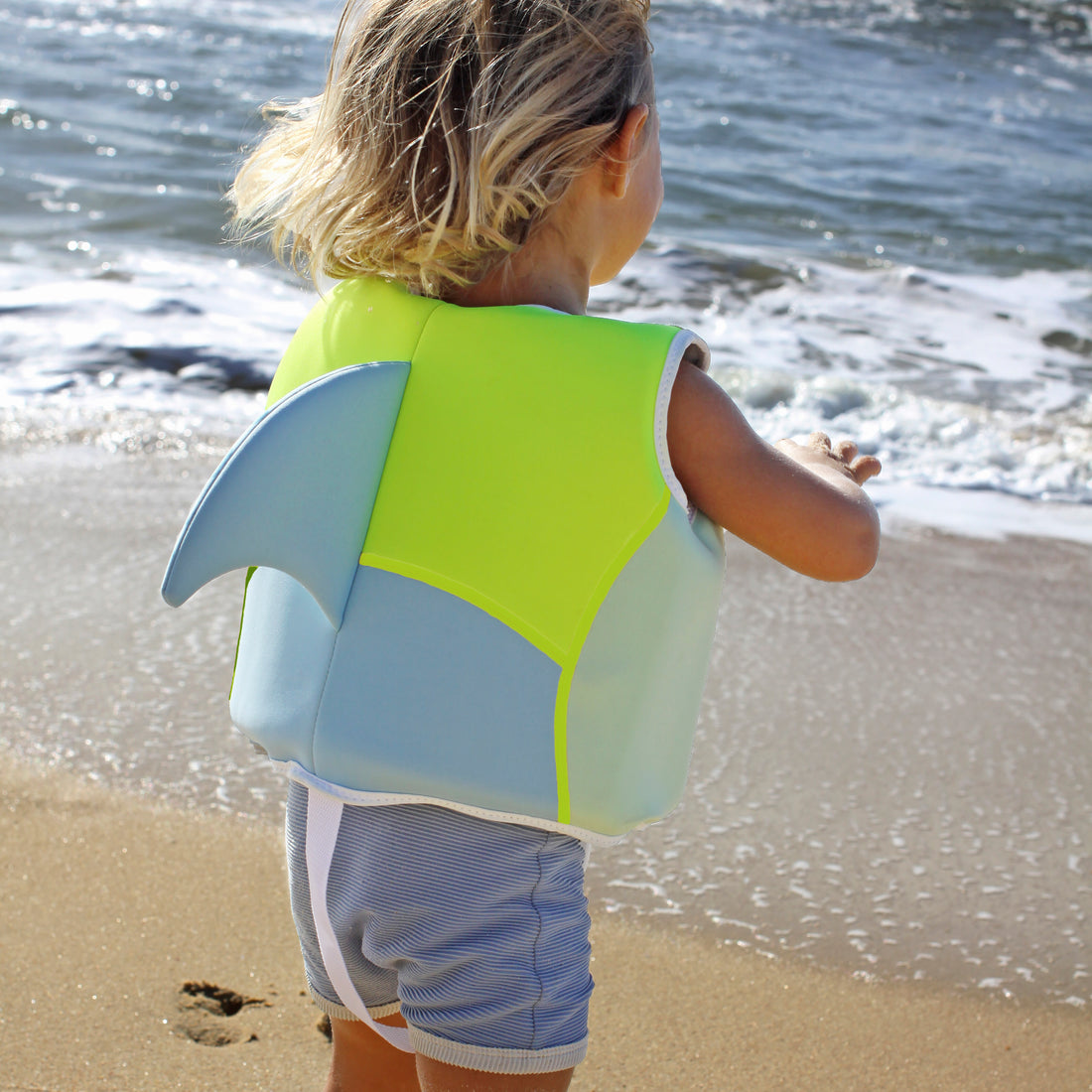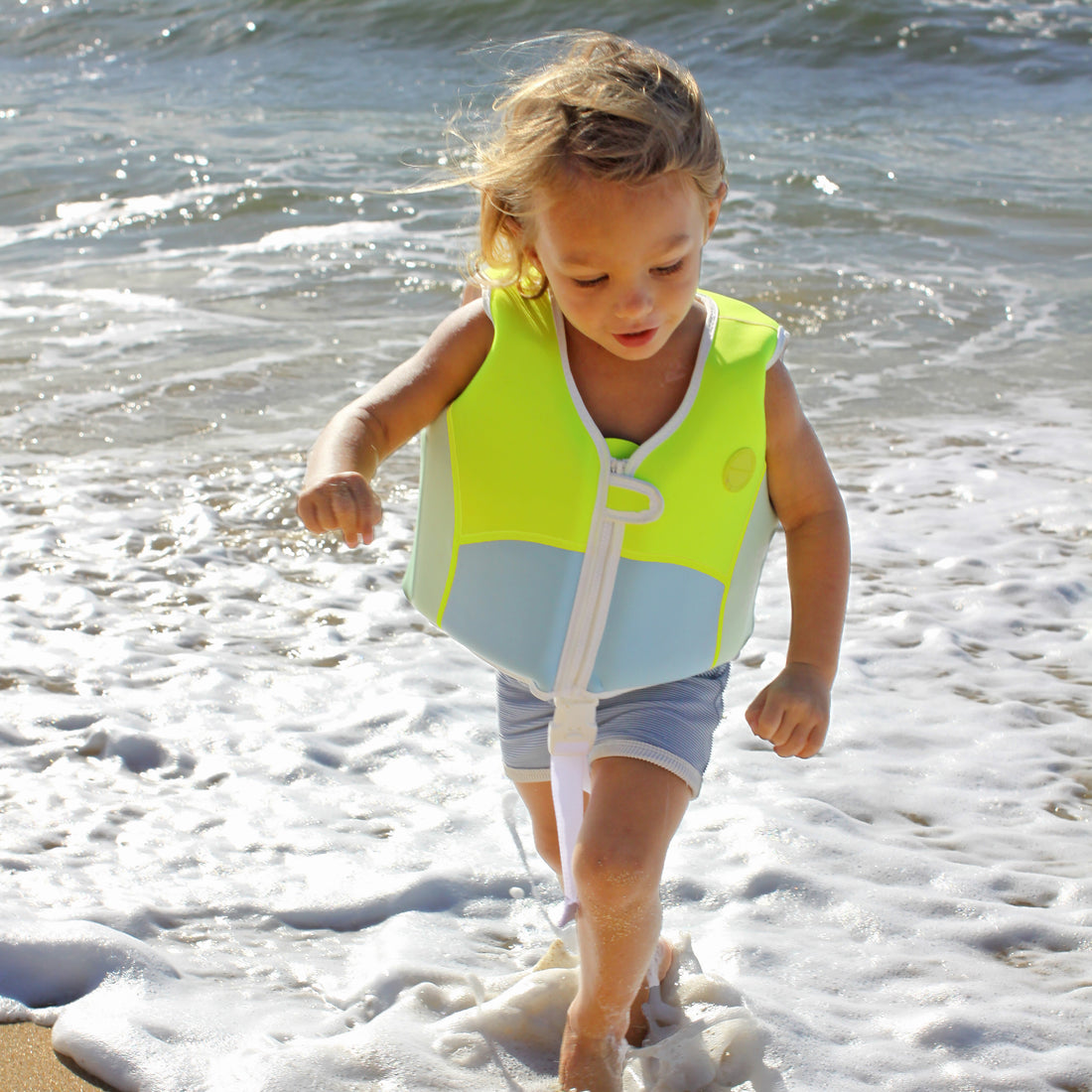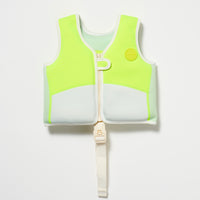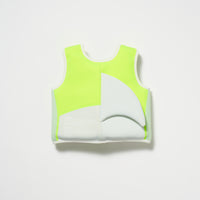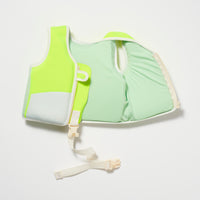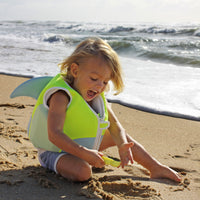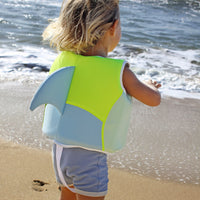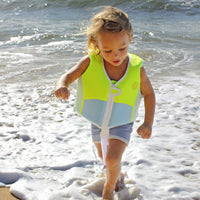 SUNNYLiFE
SUNNYLiFE Swim Vest Shark Tribe Blue Neon Citrus
Features & Benefits
Max. weight 1-2 Size 15kg/ 33lbs; 2-3 Size 18kg/ 40lbs; 3-6 Max. weight 30kg / 66lbs.
Adjustable anti rise safety strap between the legs for perfect fit.
Made from durable neoprene for buoyancy and warmth.
Centre front zip with velcro tab for secure hold. 3D element for imaginative play. Meets USA and AU market standards. Not suitable for sale in the EU or UK.
Dimensions: 1-2 Size 32x32x8 cm - 13x13x3.5 in; 2-3 Size 35x32x8 cm - 14x13x3.5 in; 3-6 Size 38x32x8 cm - 15x13x3.5 in
Material: SBR, EPE