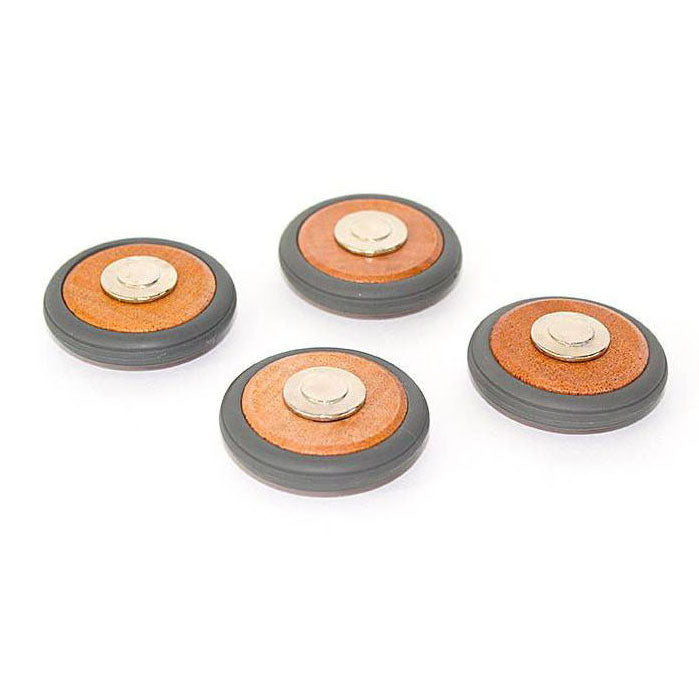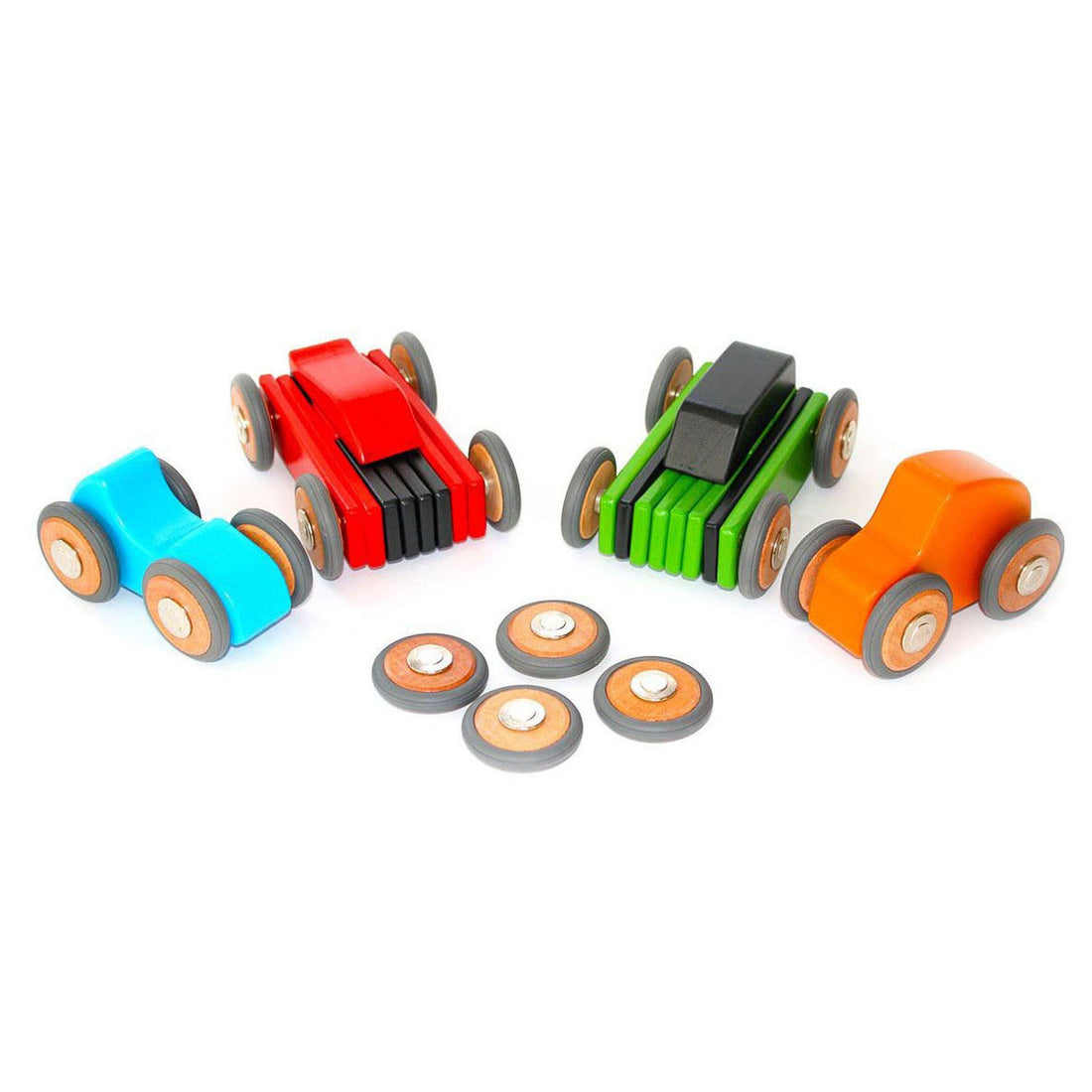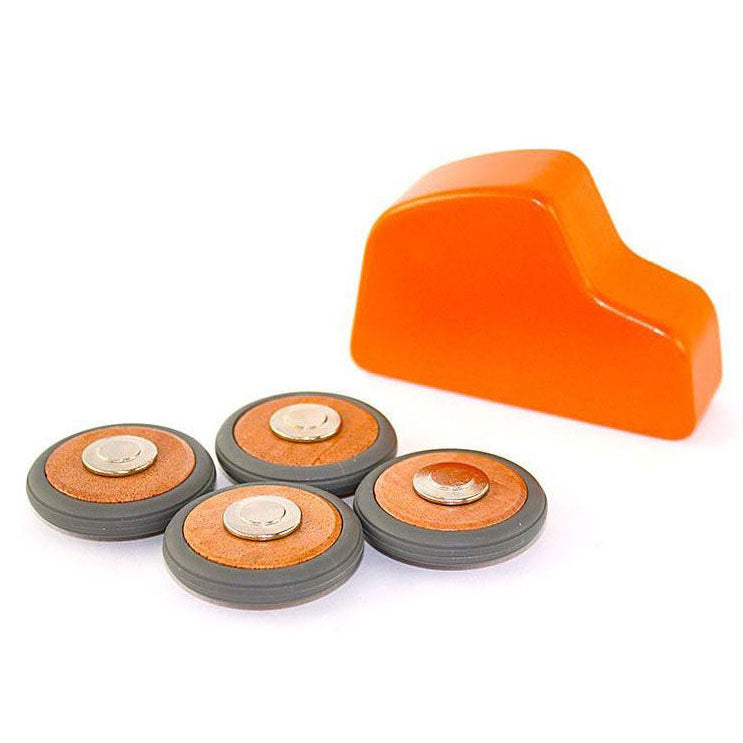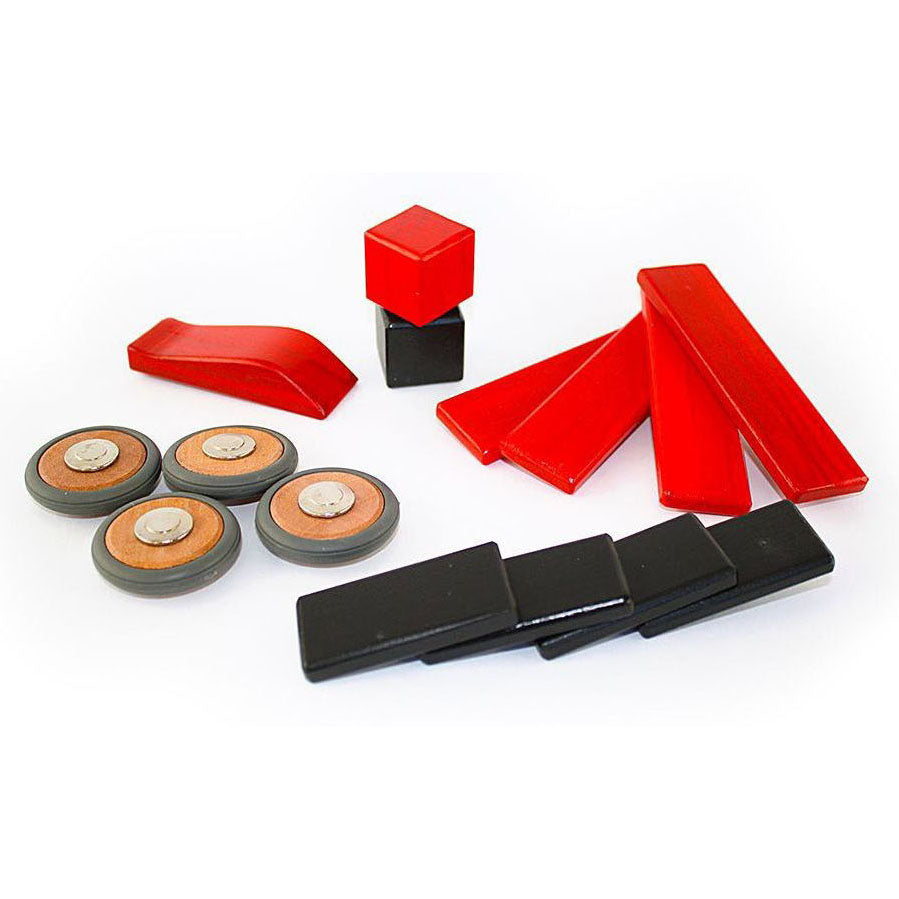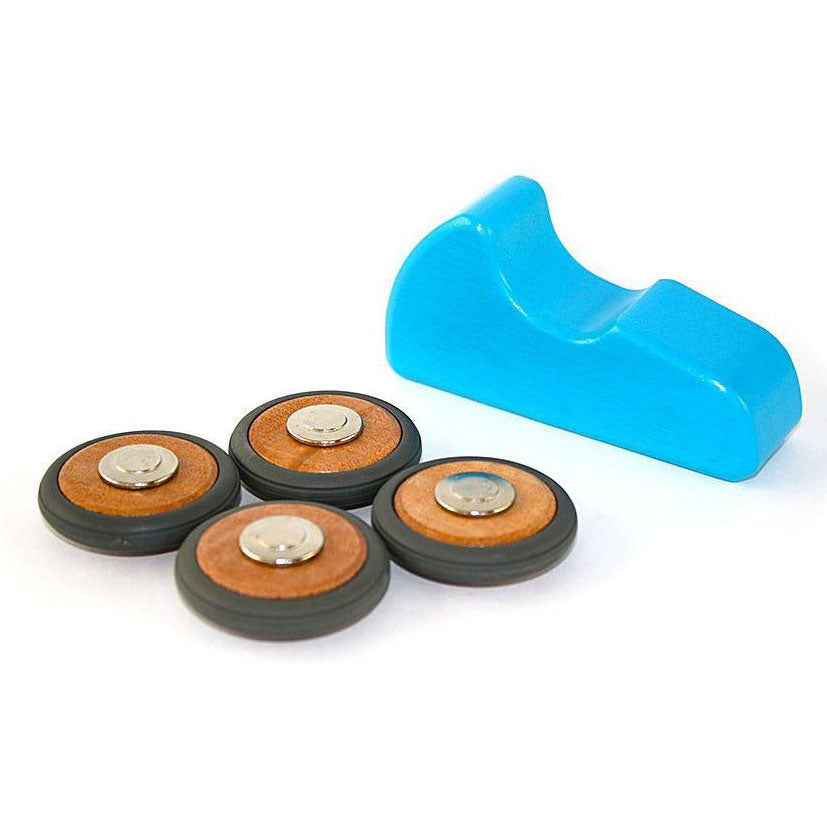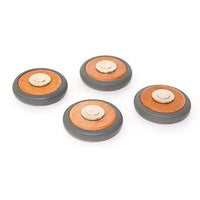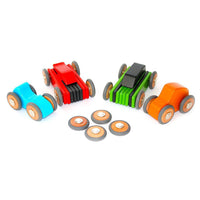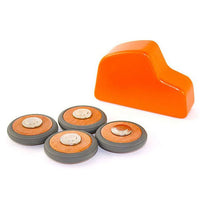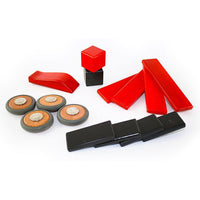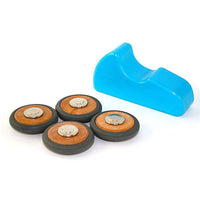 Tegu
Tegu 4 Pack of Magnetic Wooden Wheels
The perfect companion for any tegu block set! Four magnetic wooden wheels integrate seamlessly with an existing set of tegu blocks to mobilize any creation for hours of fun. Buy 1 4-pack for some rolling fun. Buy 3 4-packs to turn any tegu block set into a vehicular masterpiece.
Includes 4 magnetic wooden wheels
Ages 1+
Warning: This product contains small magnets. Swallowed magnets can cause complications leading to serious infections and death. Seek immediate medical attention if magnets are swallowed or inhaled.
Origin: Designed in the USA, purposefully made in Honduras.
Materials: Eco-friendly, sustainably-sourced hardwoods. Safe, non-toxic, water-based lacquers (for colors and clear coats). As a vertically-integrated company, we intimately know our supply chain and suppliers.
Size: Package dimensions are 6 x 4 x 2.5 inches. Each wheel is approximately 1.5 inches in diameter. Weight is 0.5 lbs.
Safety: This product conforms to the USA and European safety requirements of CPSIA 2011 and EN71, respectively.