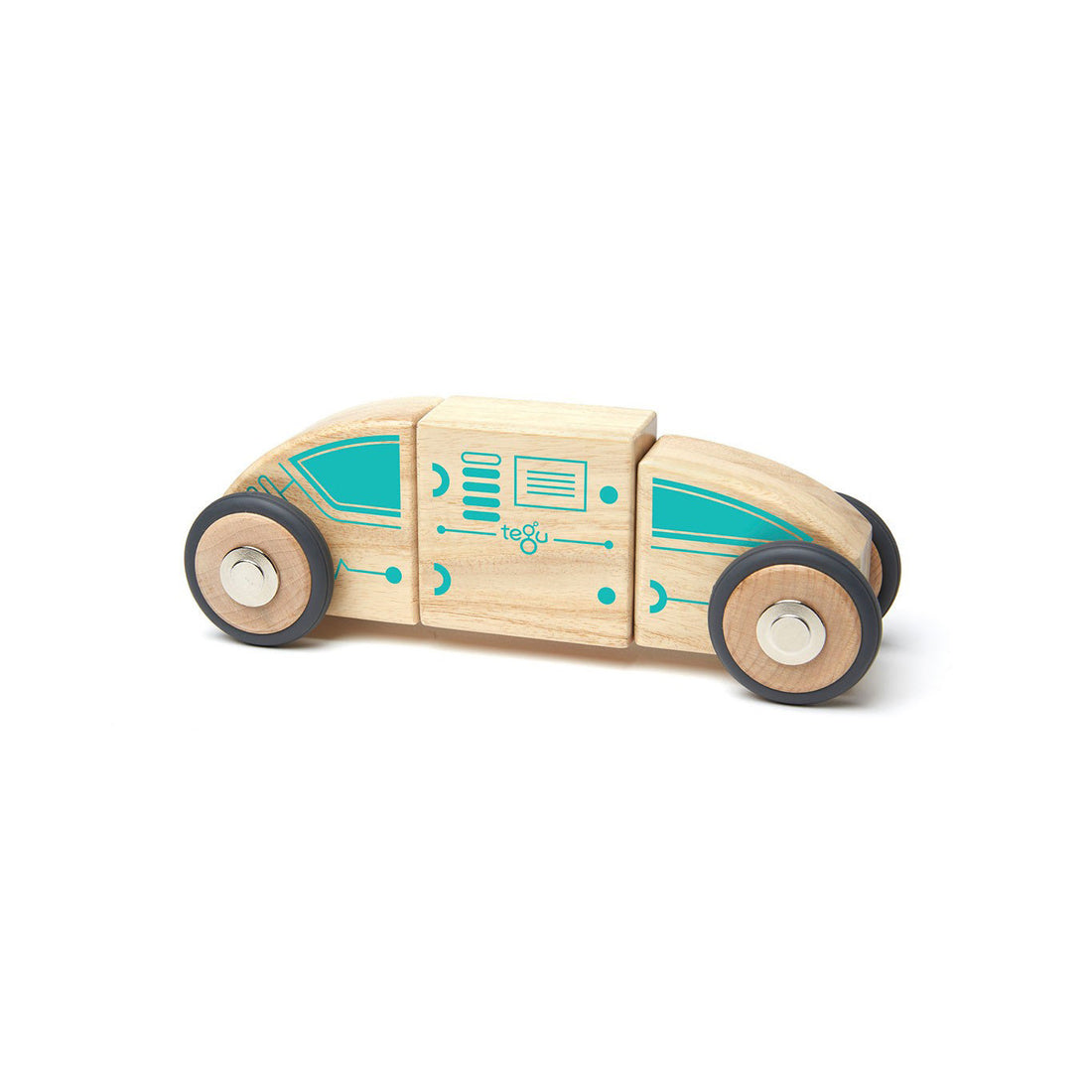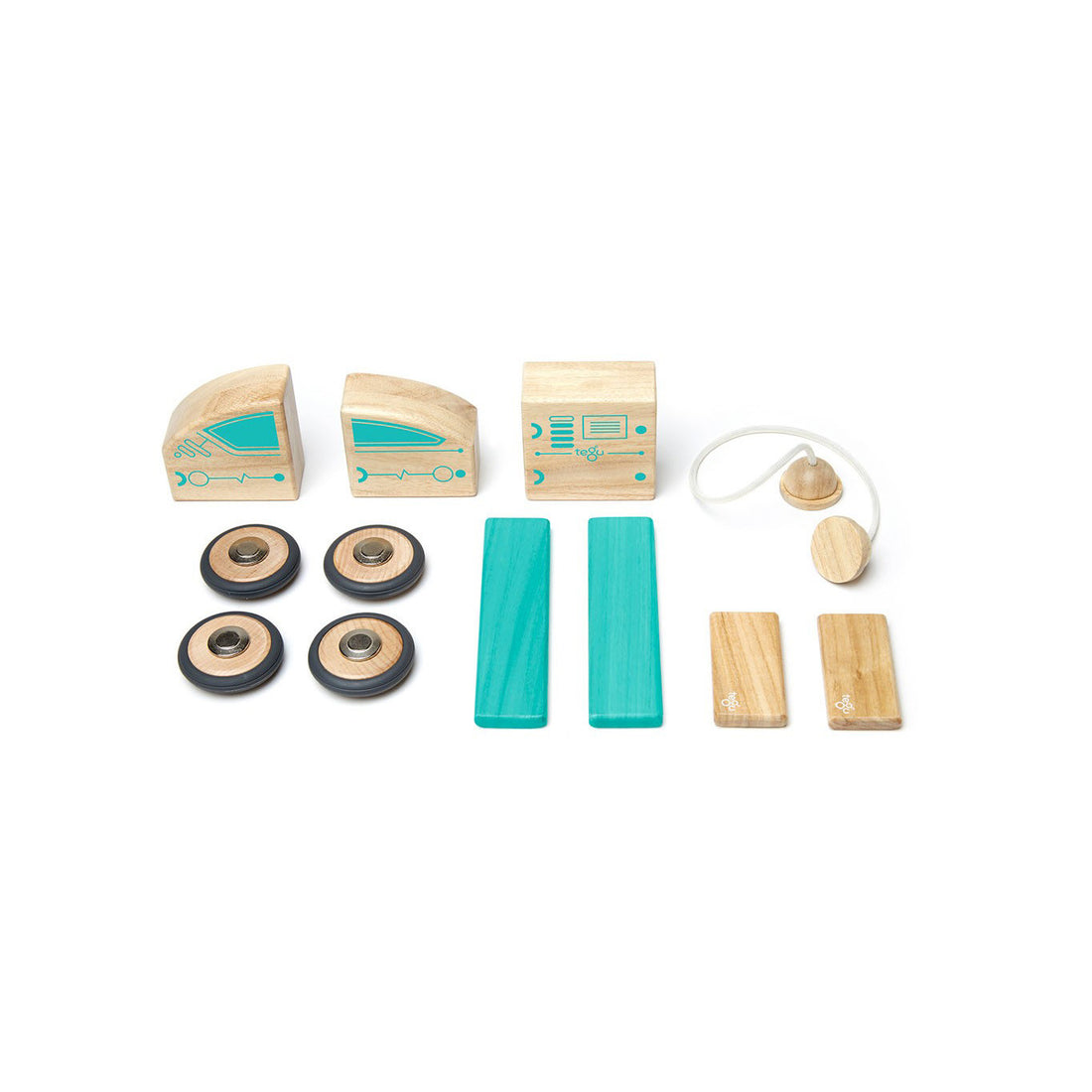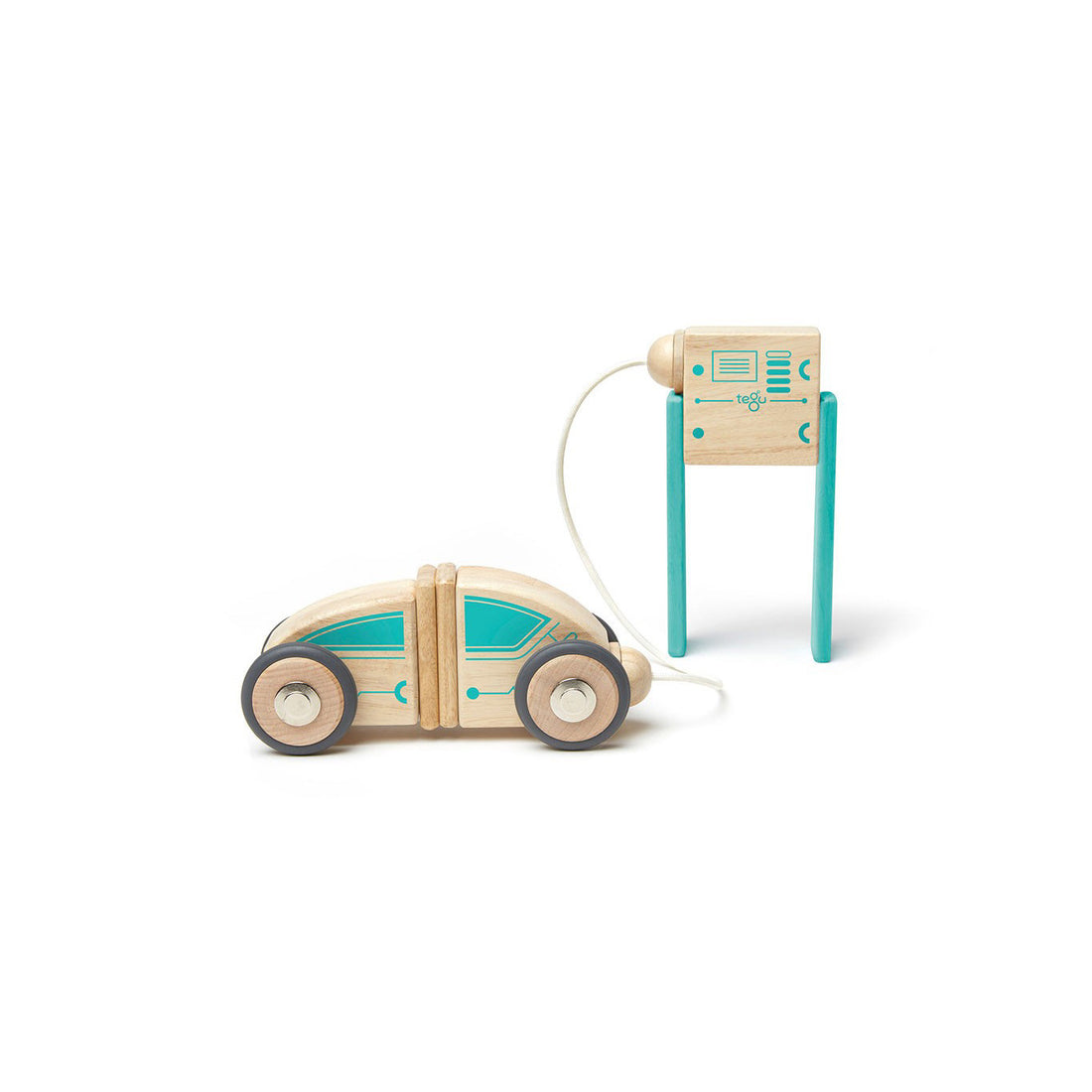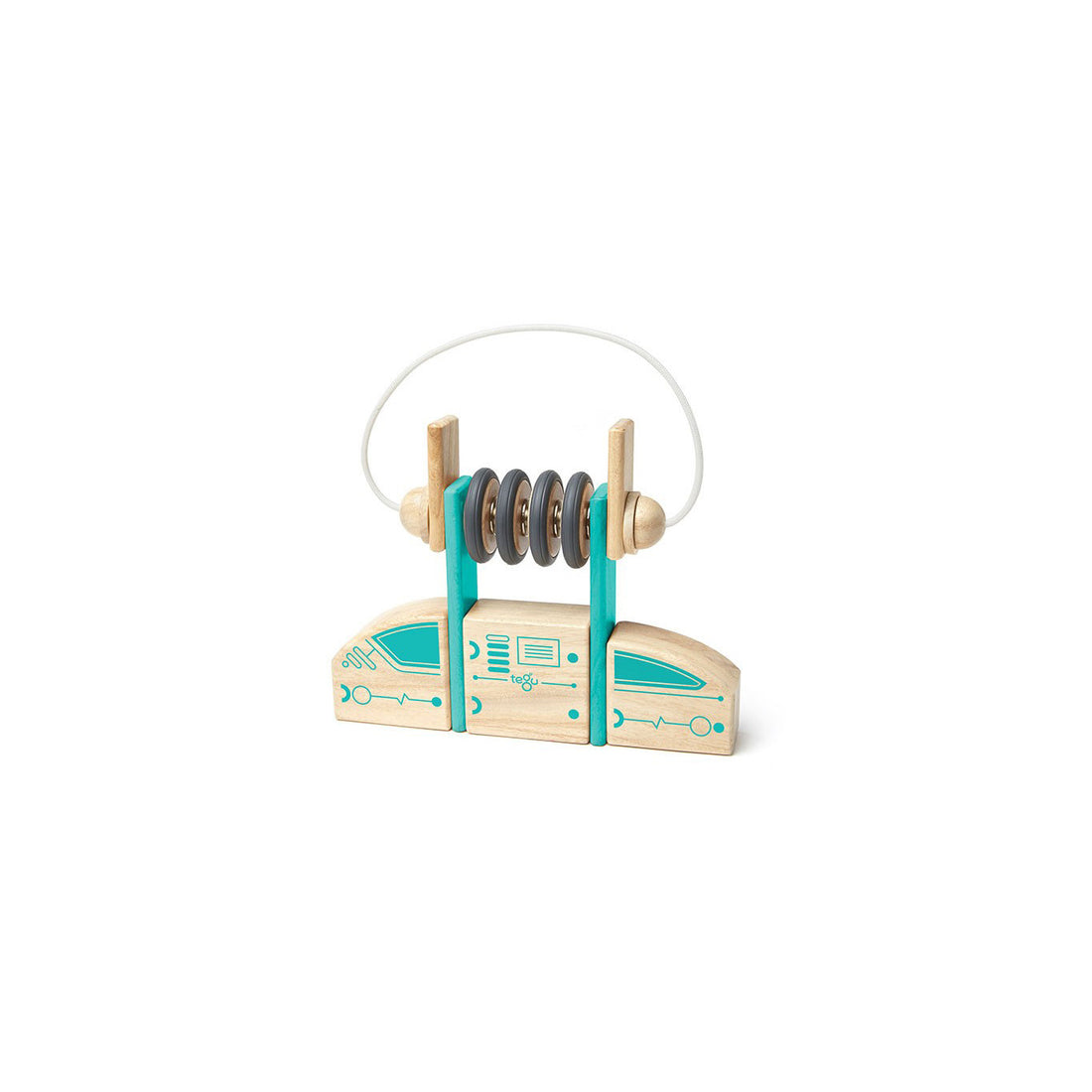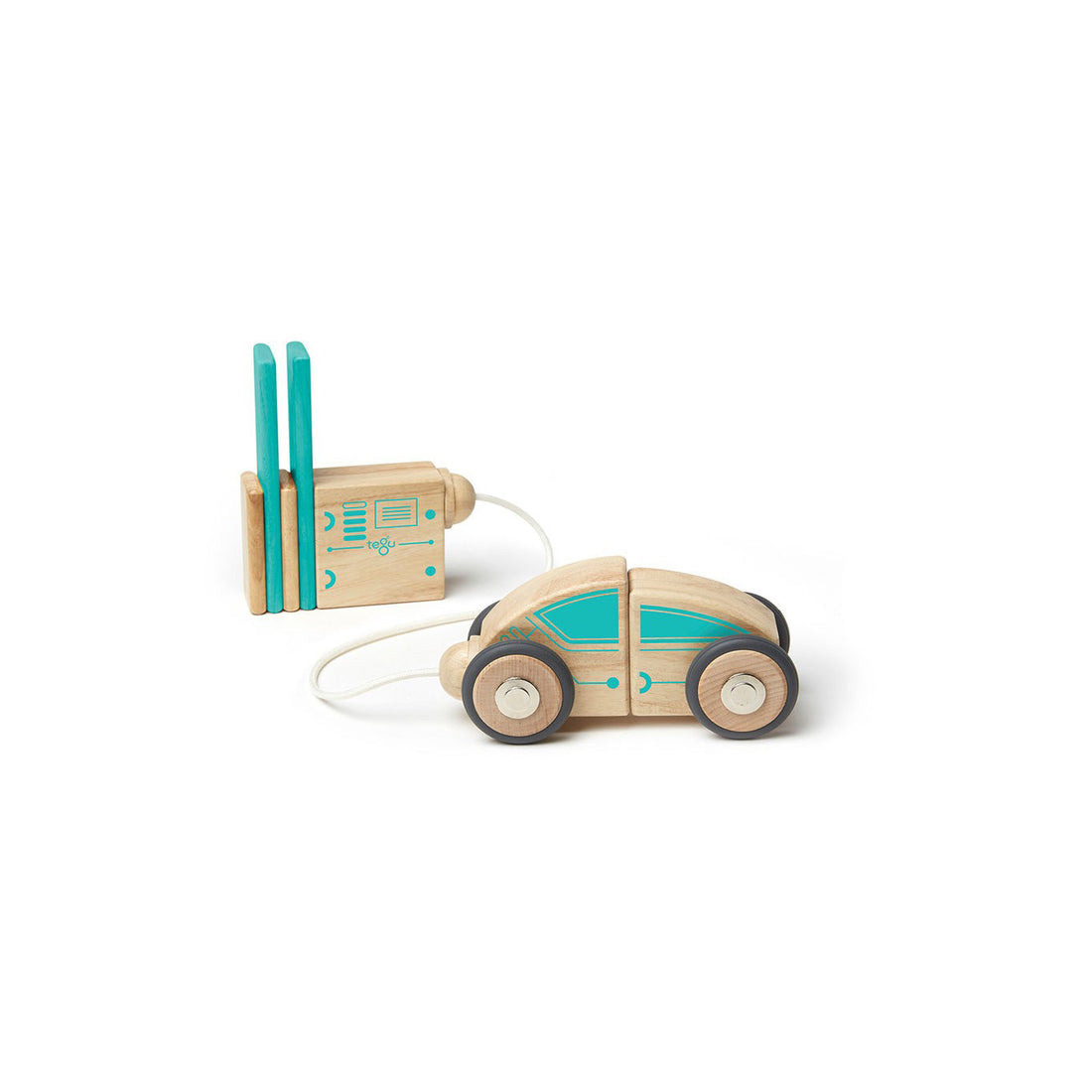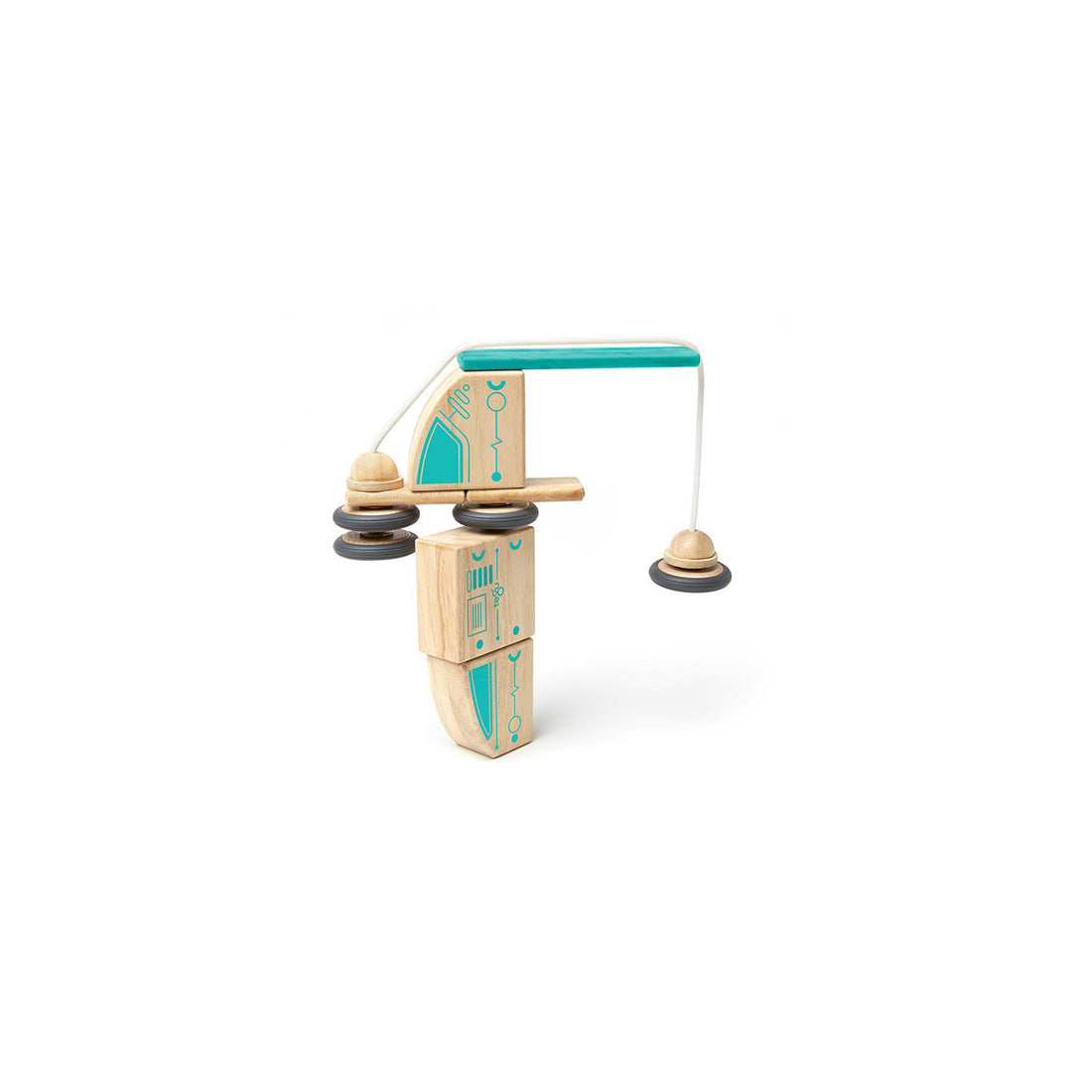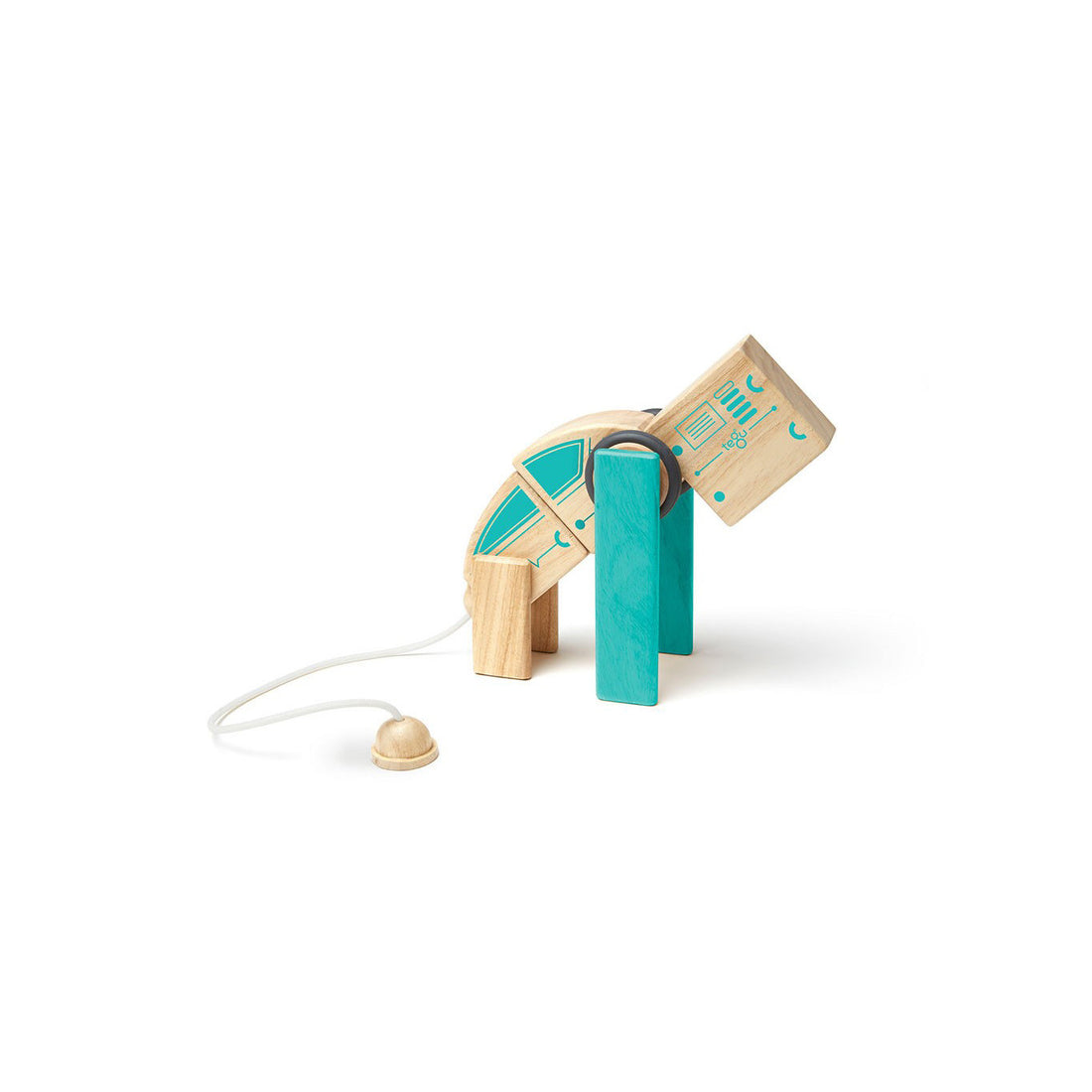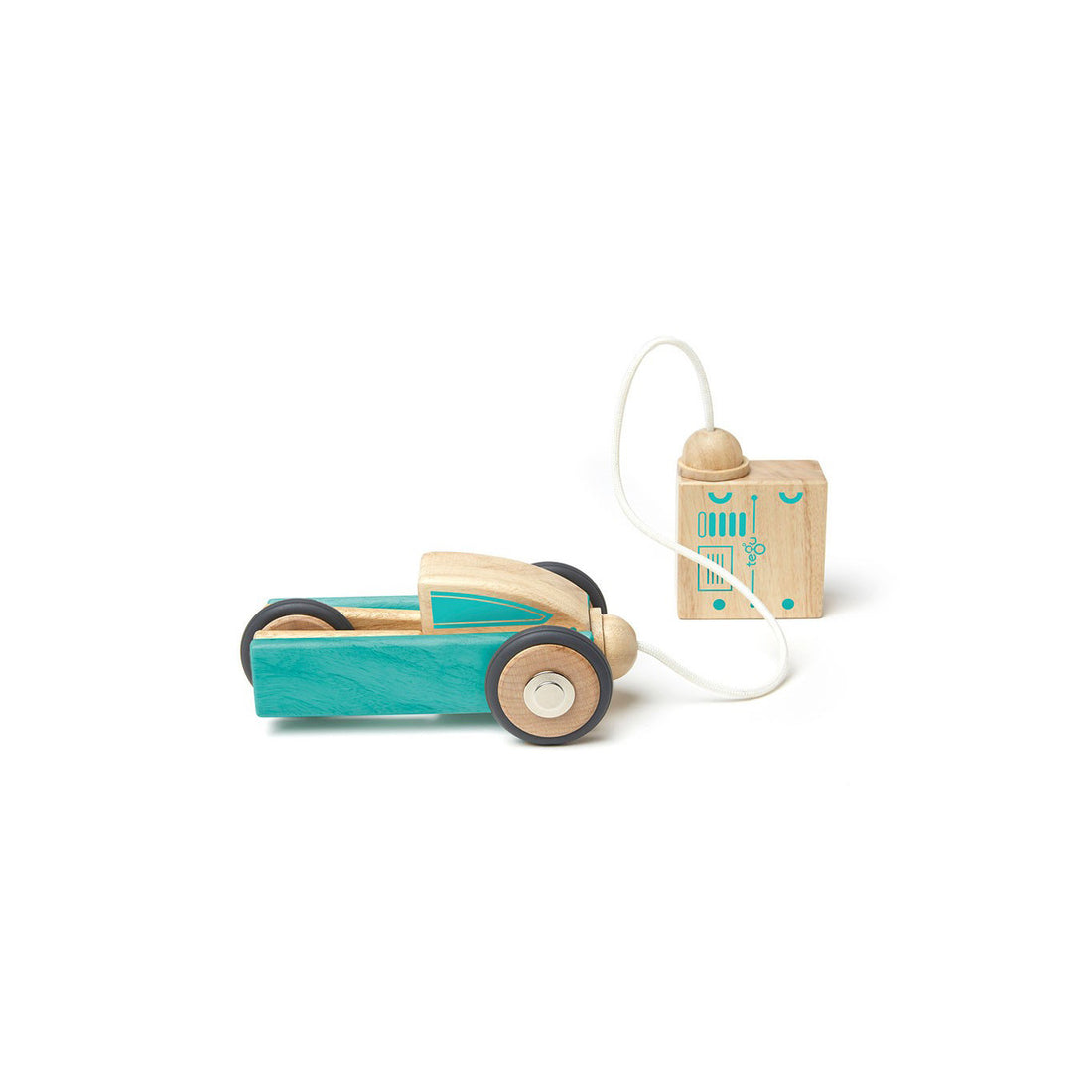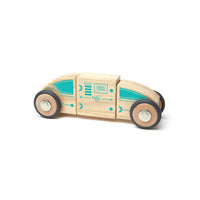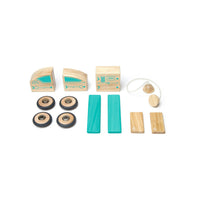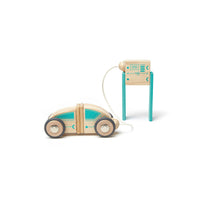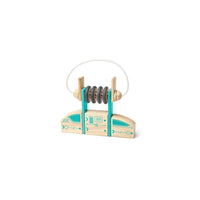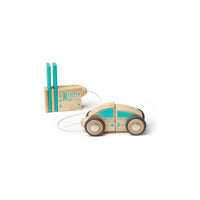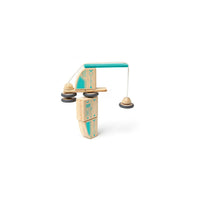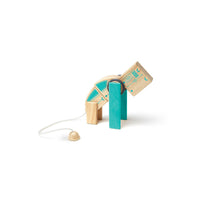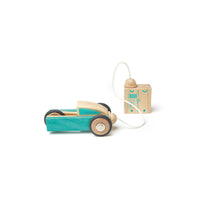 Tegu
Tegu Future Circuit Racer Magnetic Wooden Blocks
Fast forward your play into the next millennium with Tegu's FUTURE sets! The FUTURE Collection is Tegu's first "theme-based" sets, an exciting new frontier for the multiple award-winning magnetic wooden blocks. This innovative line includes 14 new, original shapes and uniquely combines print graphics with beautiful hardwoods. The combination of whimsical graphics paired with contextualized shapes bring personality to the play experience and helps seed the imagination. Go Behind the Block
The FUTURE is coming, and it's rolling silently and swiftly. Meet the Tegu Circuit Racer, the electric car of tomorrow. Complete with a charging station and magnetic plug, this aerodynamic runabout can go from zero to fun in 3 seconds and is adaptable to any situation, big or small. Oh, and unlike any other vehicle, it runs on a totally renewable, endless power supply: your imagination.
Includes 12 pieces in 7 shapes: 2 Long Planks, 2 Short Planks, 4 Wheels, 1 Charging Station, 1 Charging Plug, 1 Circuit Racer Front, and 1 Circuit Racer Rear; Inspiration Manual
Fully compatible with ALL other Tegu Magnetic Wooden Blocks
Brilliantly simple and premium heirloom-quality toy that will last for generations
Curiously attractive and perfect for those seeking toys supporting open-ended and unscripted play
Naturally safe: no lead, no plastic, non-toxic, water-based lacquer finish, no small parts
Sustainably sourced hardwoods
Ages 1+
Warning: This product contains small magnets. Swallowed magnets can cause complications leading to serious infections and death. Seek immediate medical attention if magnets are swallowed or inhaled.
Origin: Designed in the USA, purposefully made in Honduras.
Materials: Eco-friendly, sustainably-sourced hardwoods. Safe, non-toxic, water-based lacquers (for colors and clear coats). As a vertically-integrated company, we intimately know our supply chain and suppliers.
Size: Package dimensions are 13.4 x 11 x 2 inches. Total weight is 1.6 pounds.
Packaging: Tegu Blocks come packaged in a beautifully designed box.
Safety: This product conforms to most international safety requirements for toys, including regulations in the USA (CPSIA), Europe (EN71) and Canada (Health Canada, excluding Quebec).