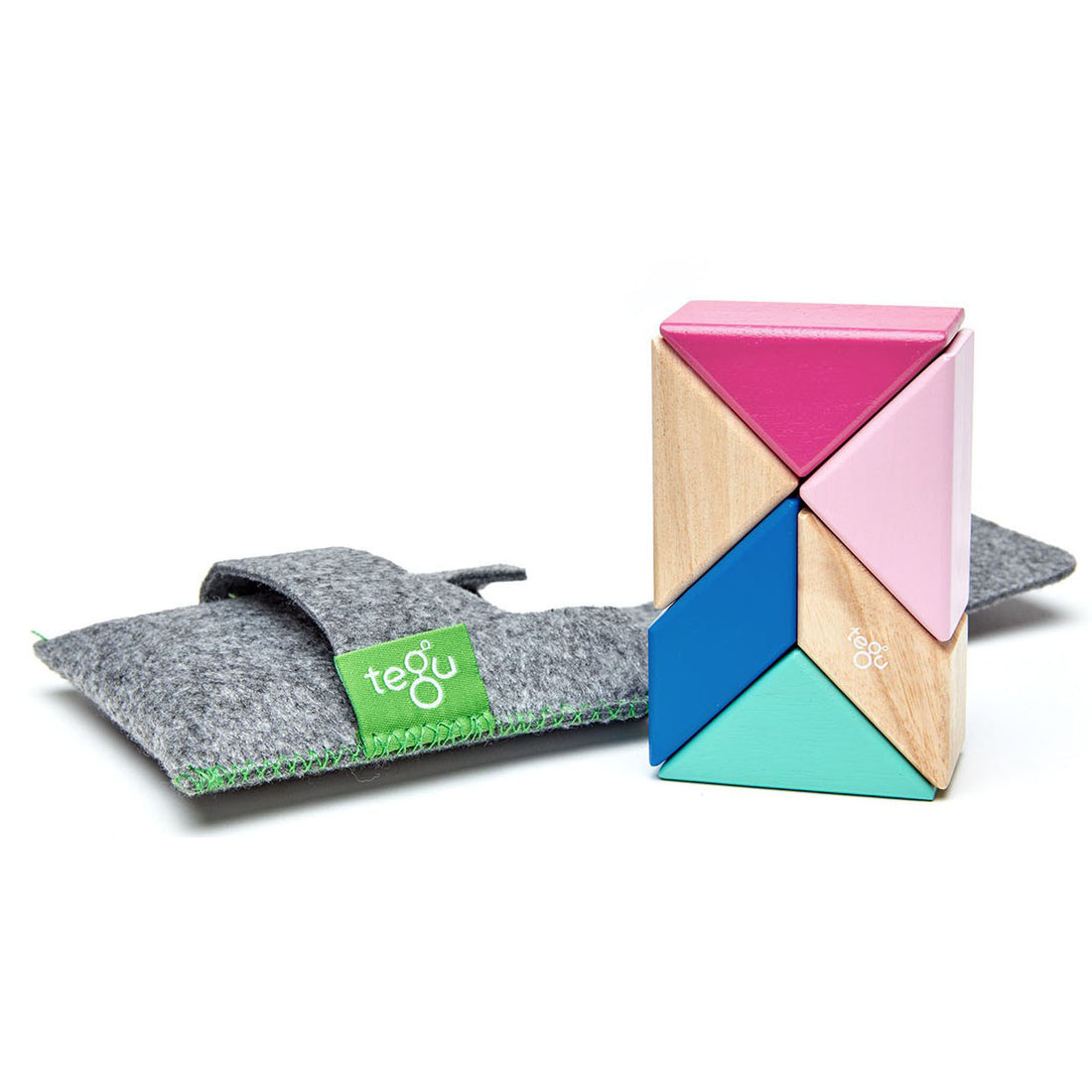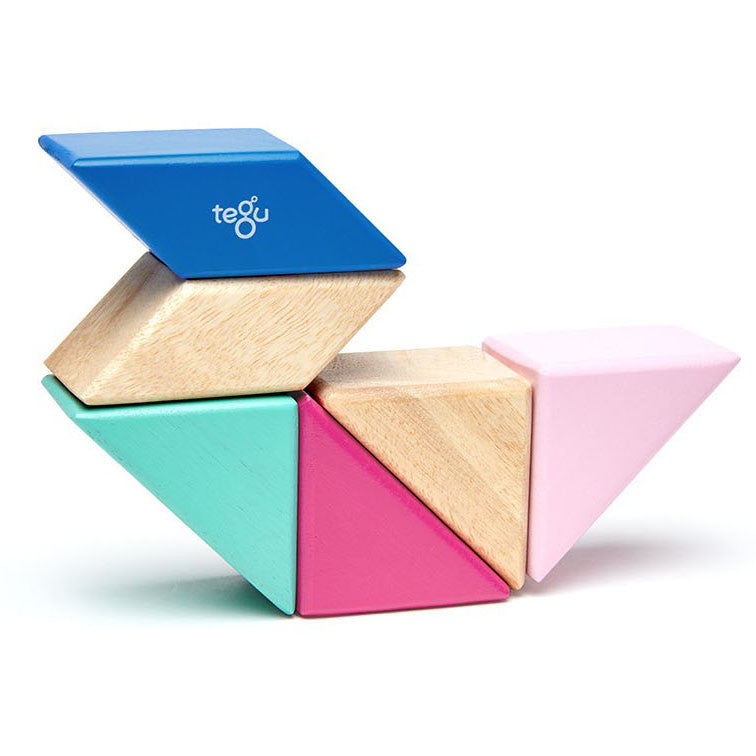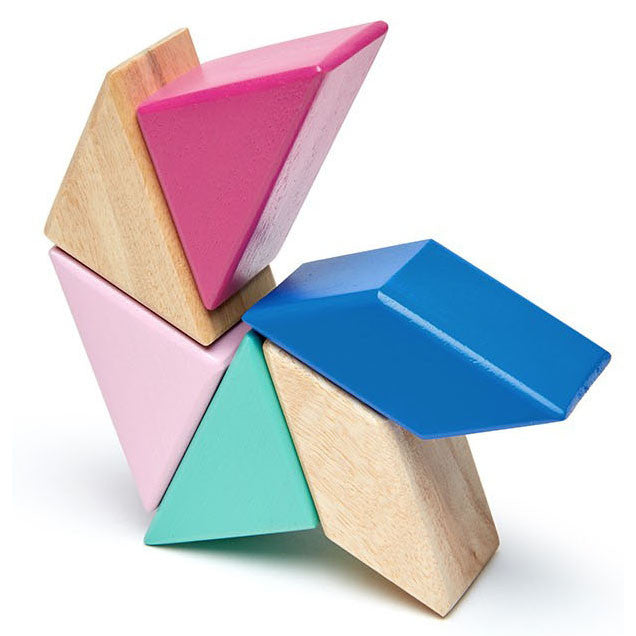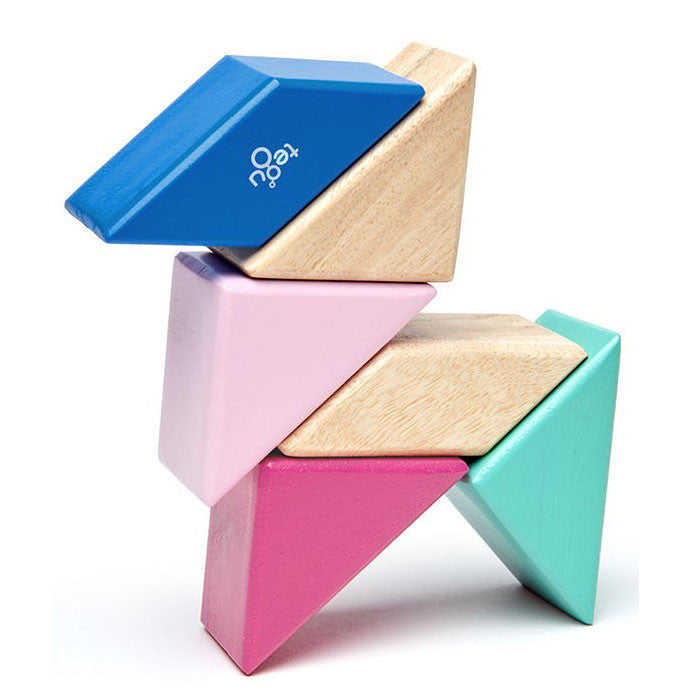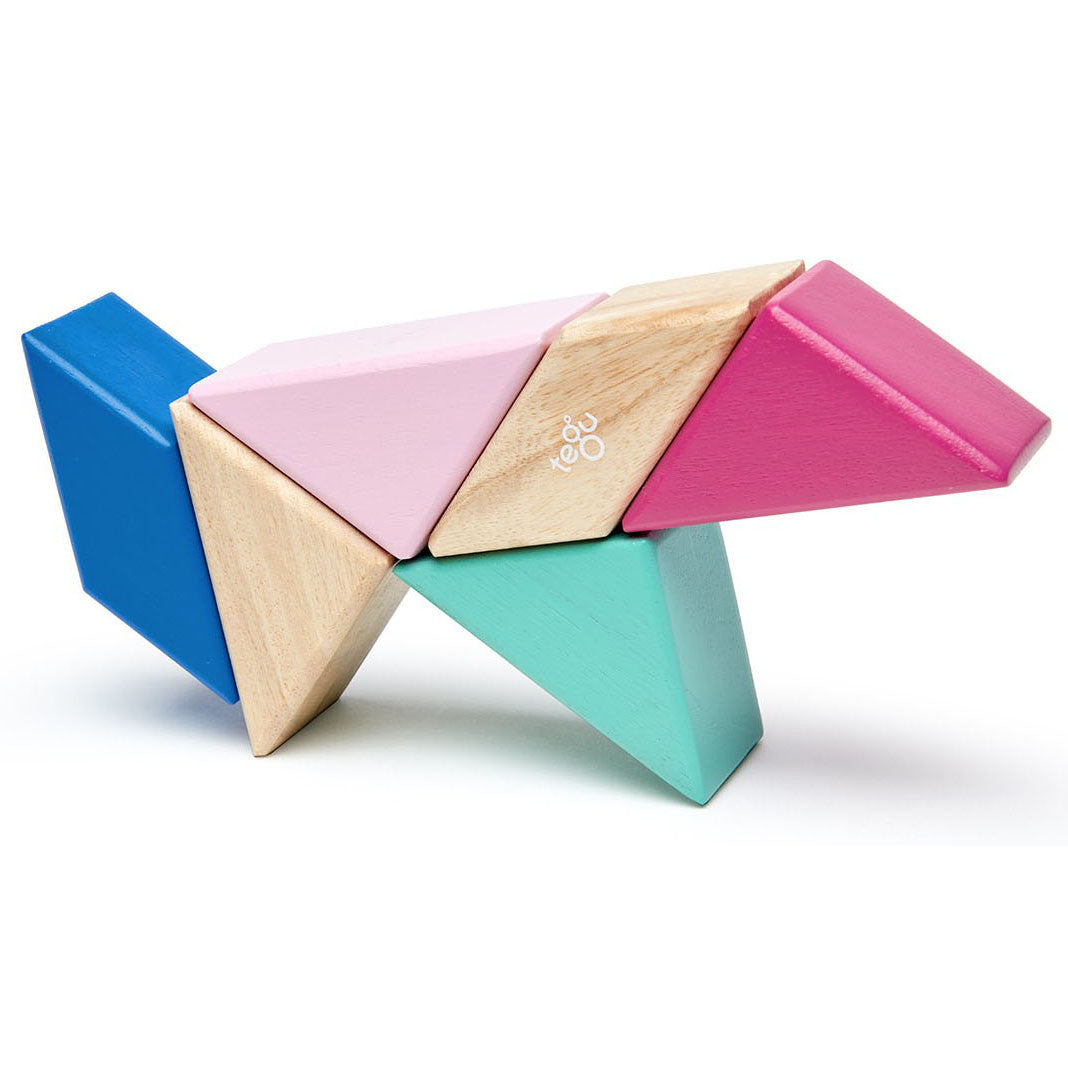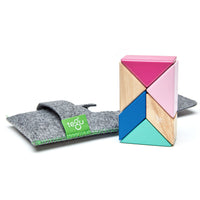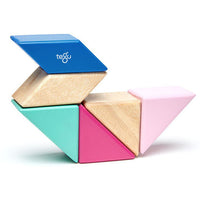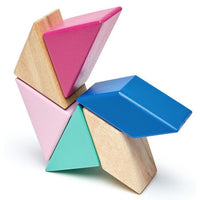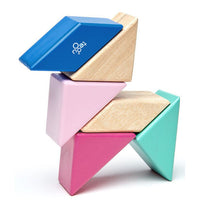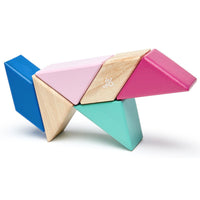 Tegu
Tegu Prism Pocket Pouch in Blossom
The pocket pouch prism is the perfect introduction to the world of tegu magentic wooden blocks. It's the perfect toy for the purse, restaurant, airplane, or desk.
Includes 6 blocks in 2 shapes: 4 triangular prisms and 2 parallelograms
Fully compatible with all other tegu magnetic wooden blocks
Brilliantly simple and premium heirloom-quality toy that will last for generations
Curiously attractive and perfect for those seeking toys supporting open-ended and unscripted play
Naturally safe: no lead, no plastic, non-toxic, water-based lacquer finish, no small parts
Sustainably sourced hardwoods
Ages 1+
Warning: This product contains small magnets. Swallowed magnets can cause complications leading to serious infections and death. Seek immediate medical attention if magnets are swallowed or inhaled.
Details:
Origin: Designed in the USA, purposefully made in Honduras.
Materials: Eco-friendly, sustainably-sourced hardwoods. Safe, non-toxic, water-based lacquers (for colors and clear coats). As a vertically-integrated company, we intimately know our supply chain and suppliers.
Size: Total weight is 0.33 pounds.
Packaging: Tegu Blocks come packaged in a beautifully designed box.
Safety: This product conforms to most international safety requirements for toys, including regulations in the USA (CPSIA), Europe (EN71) and Canada (Health Canada, excluding Quebec).