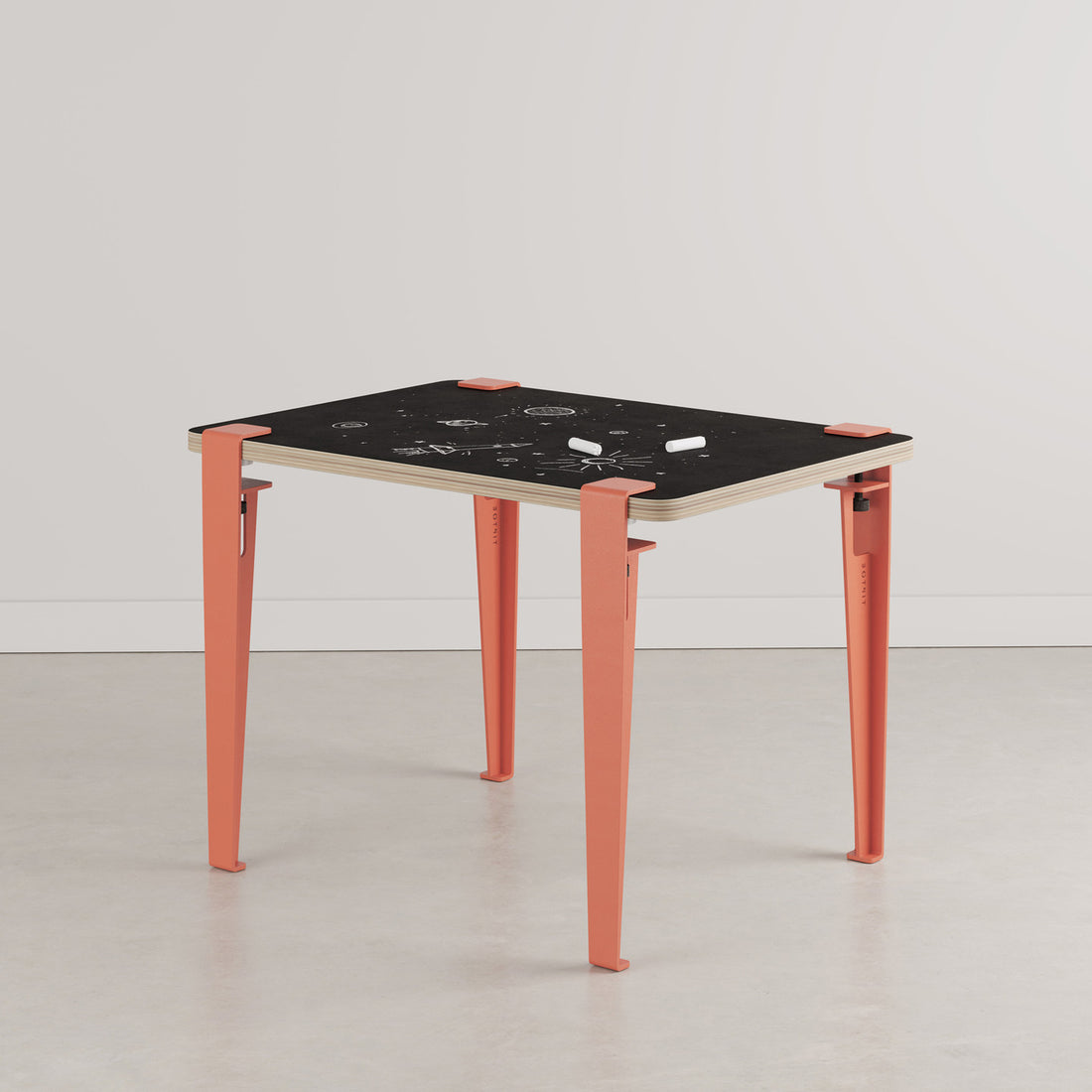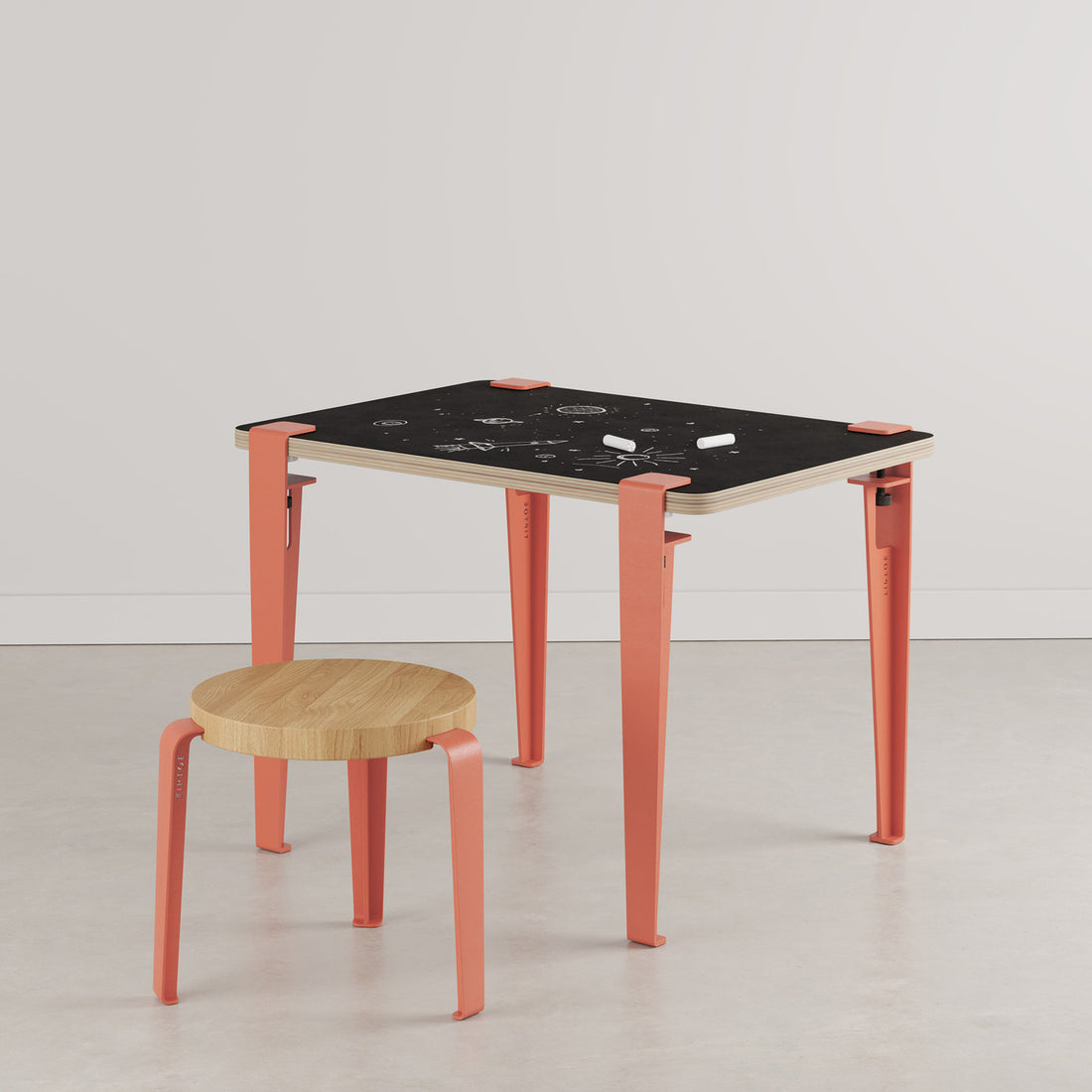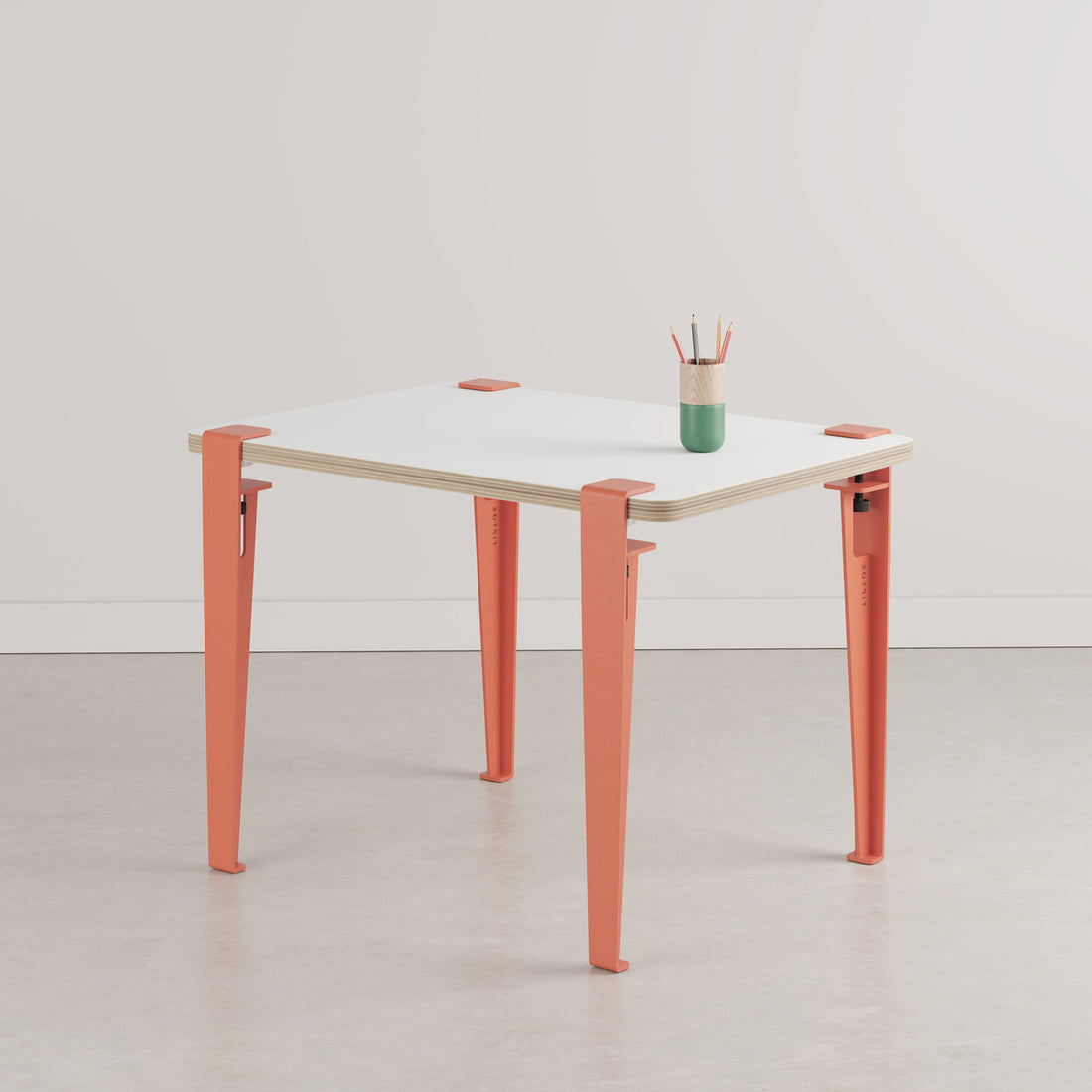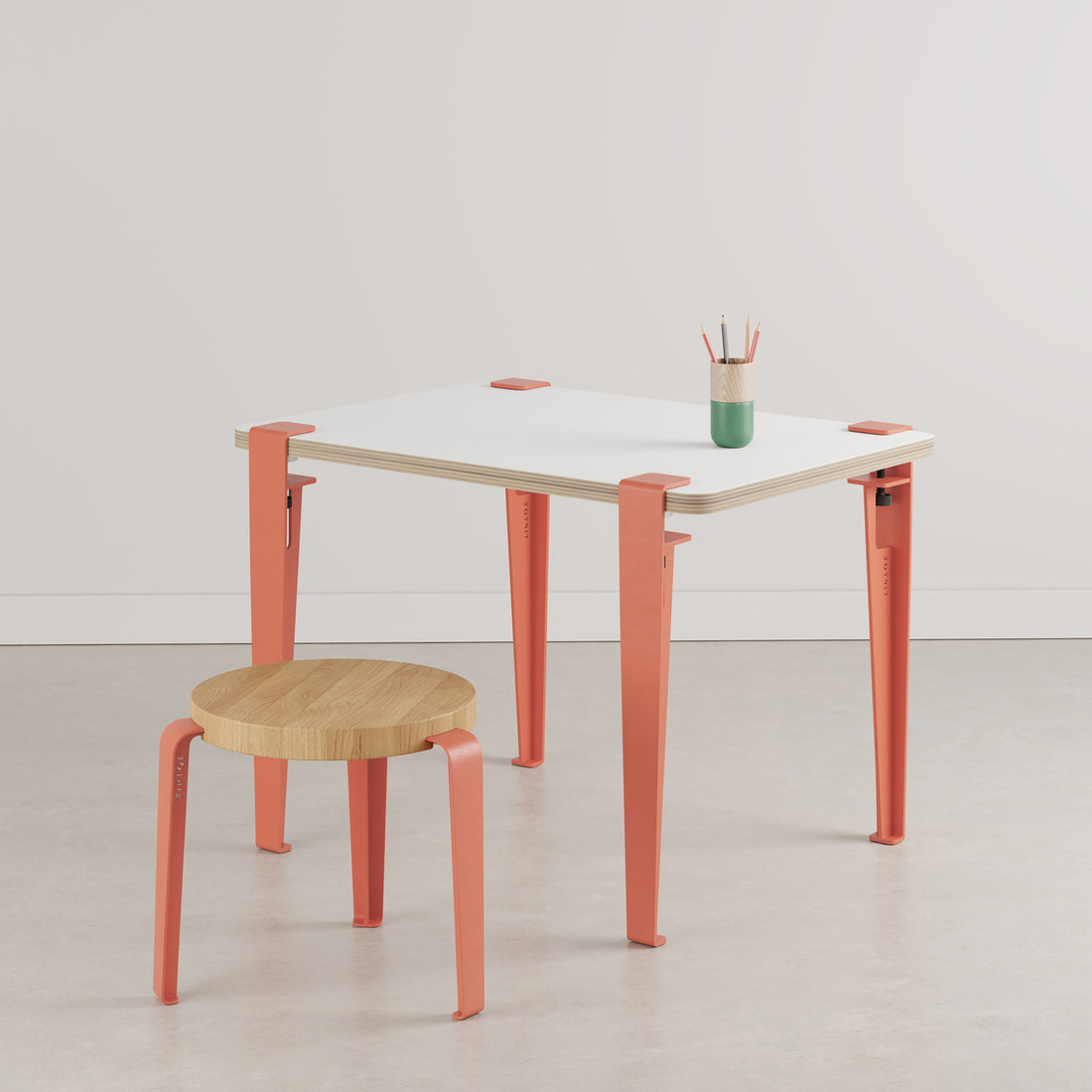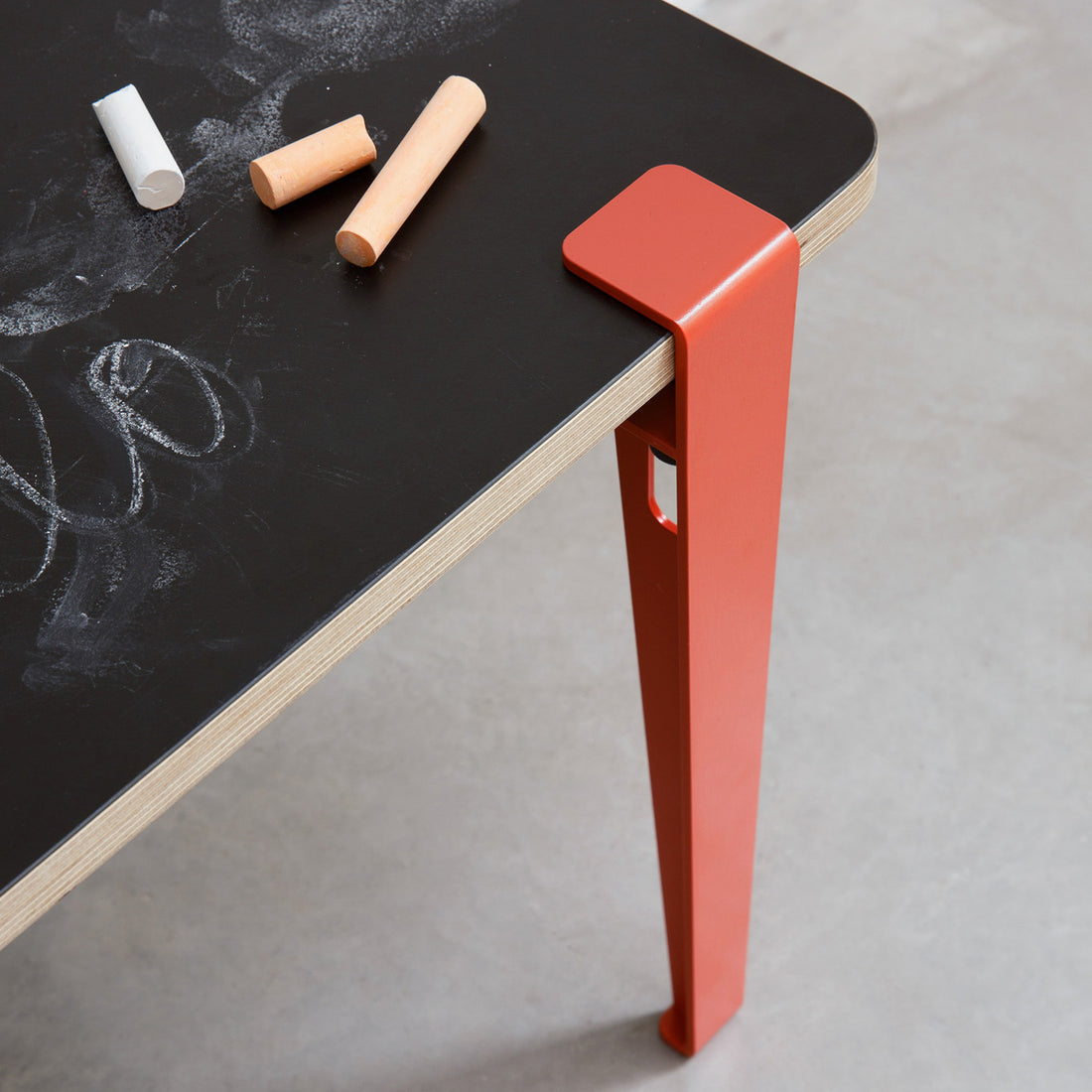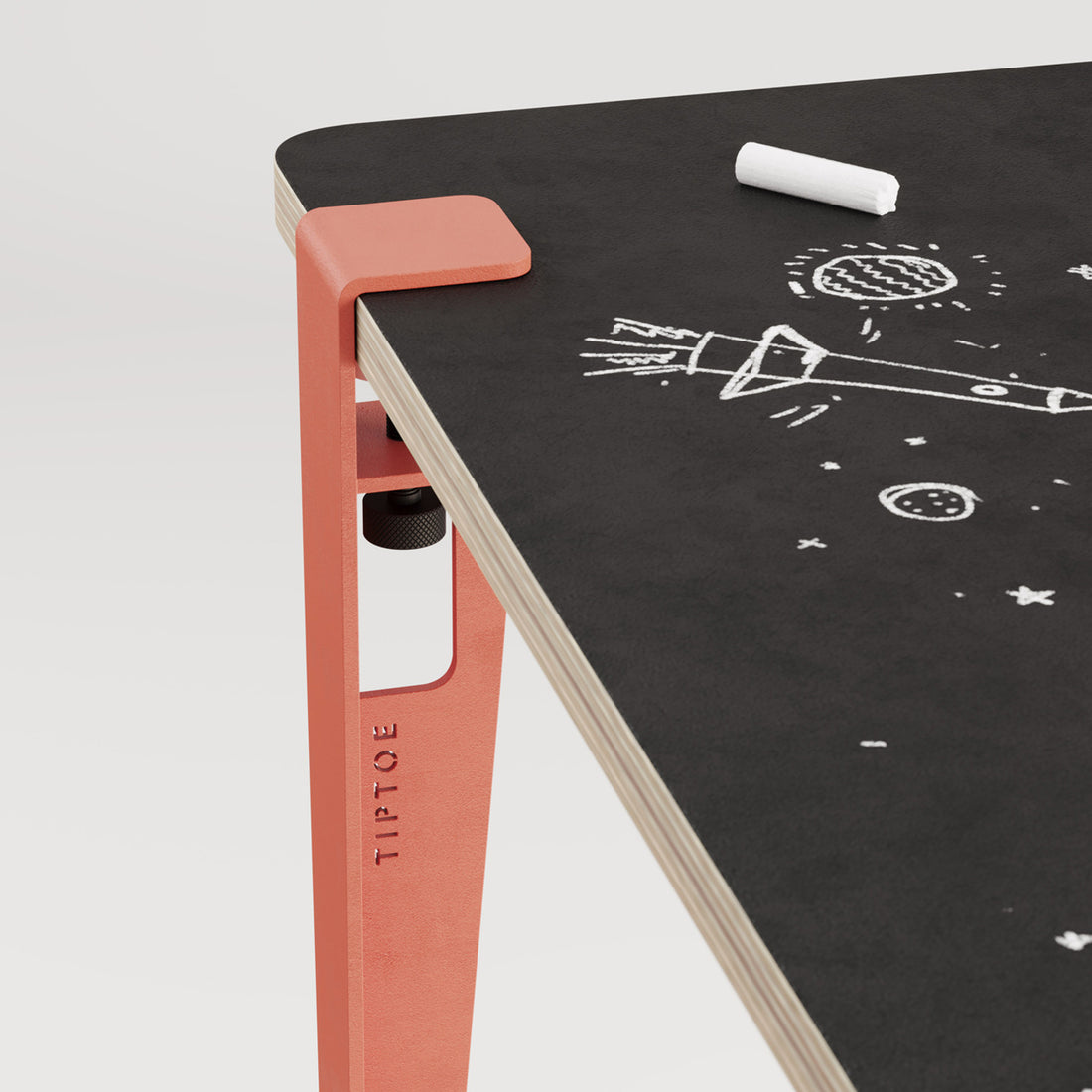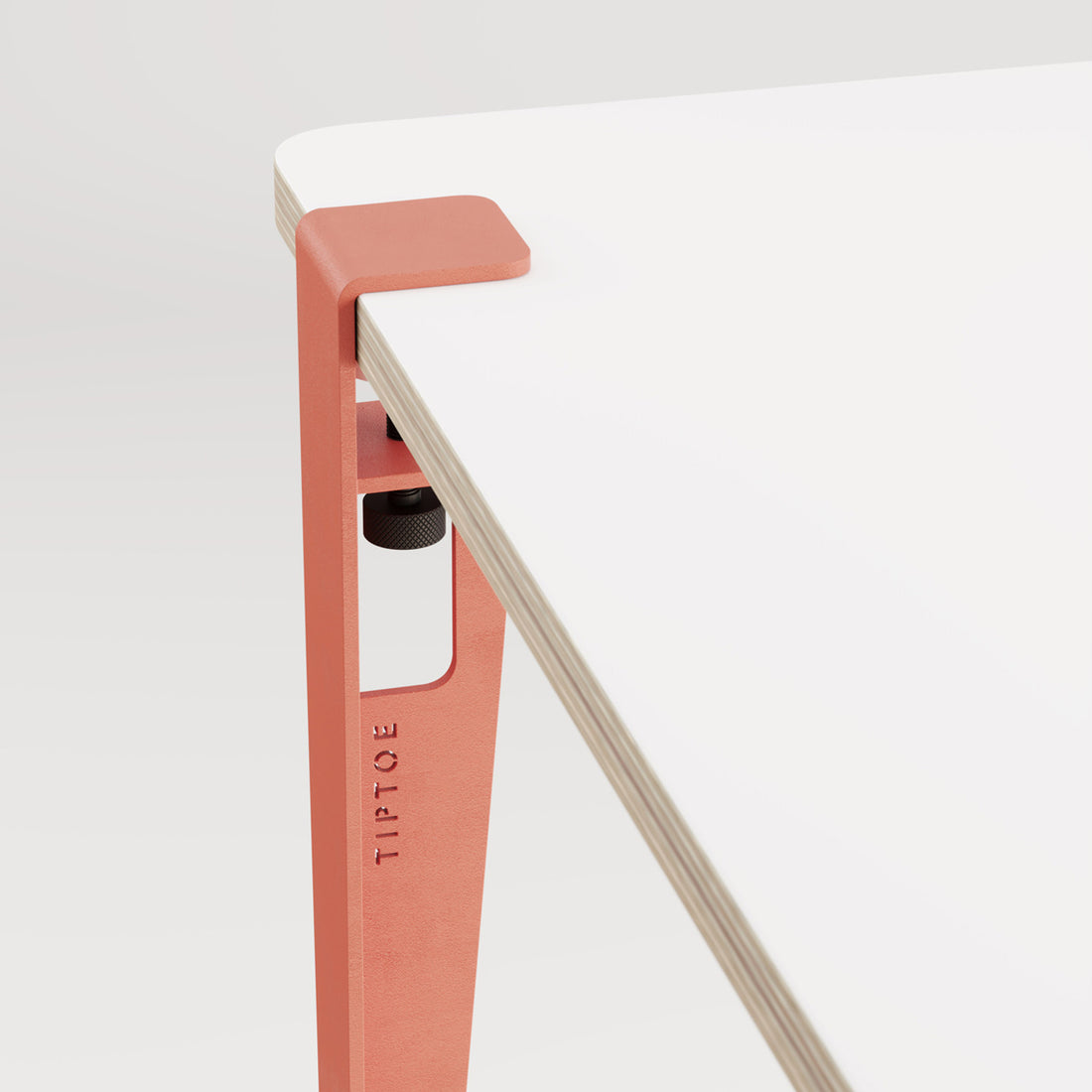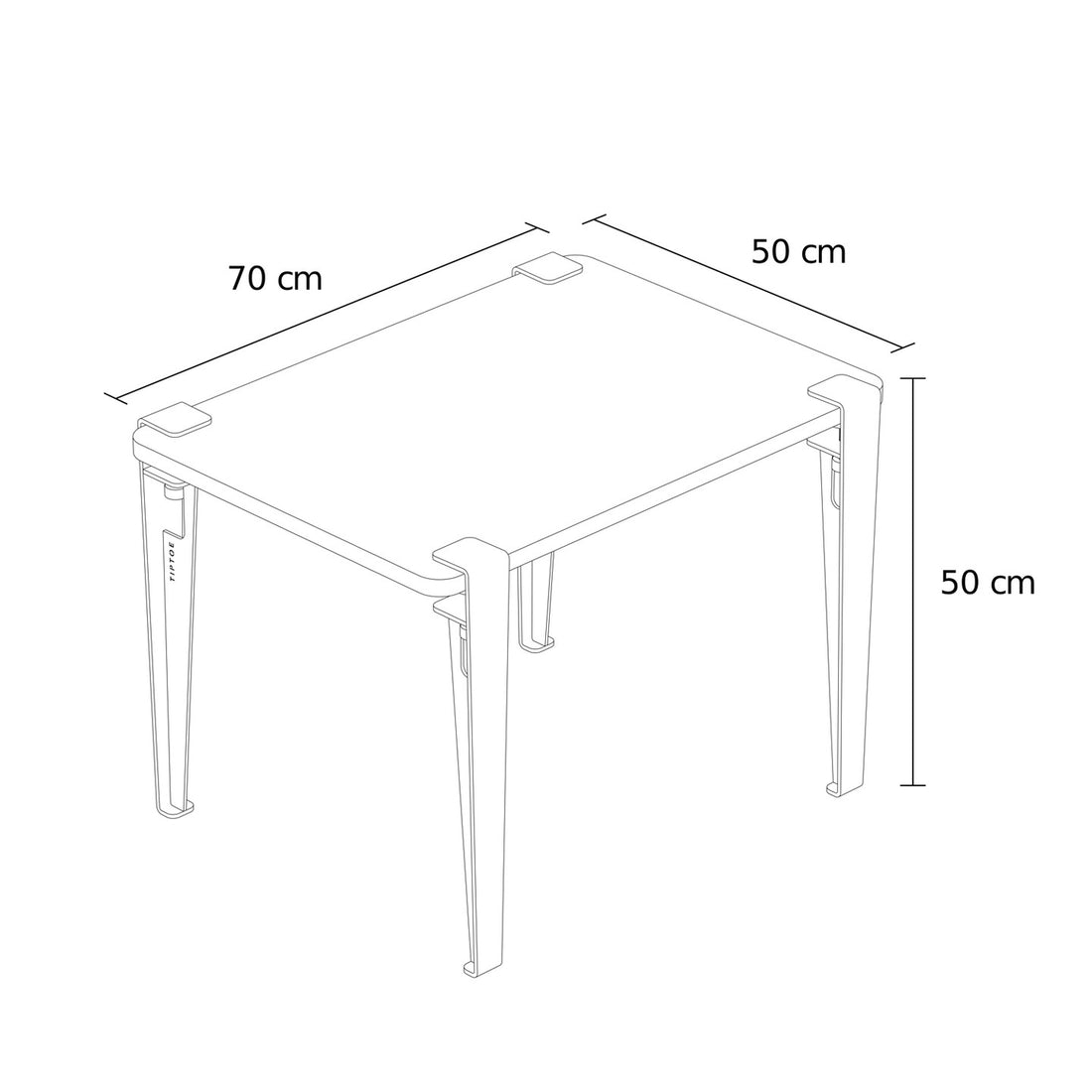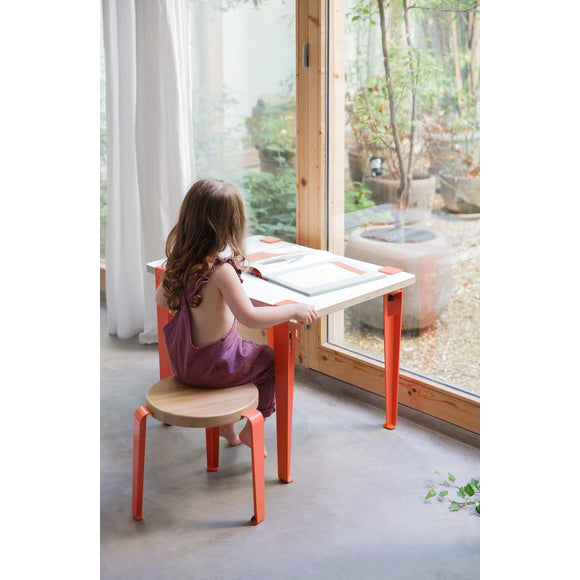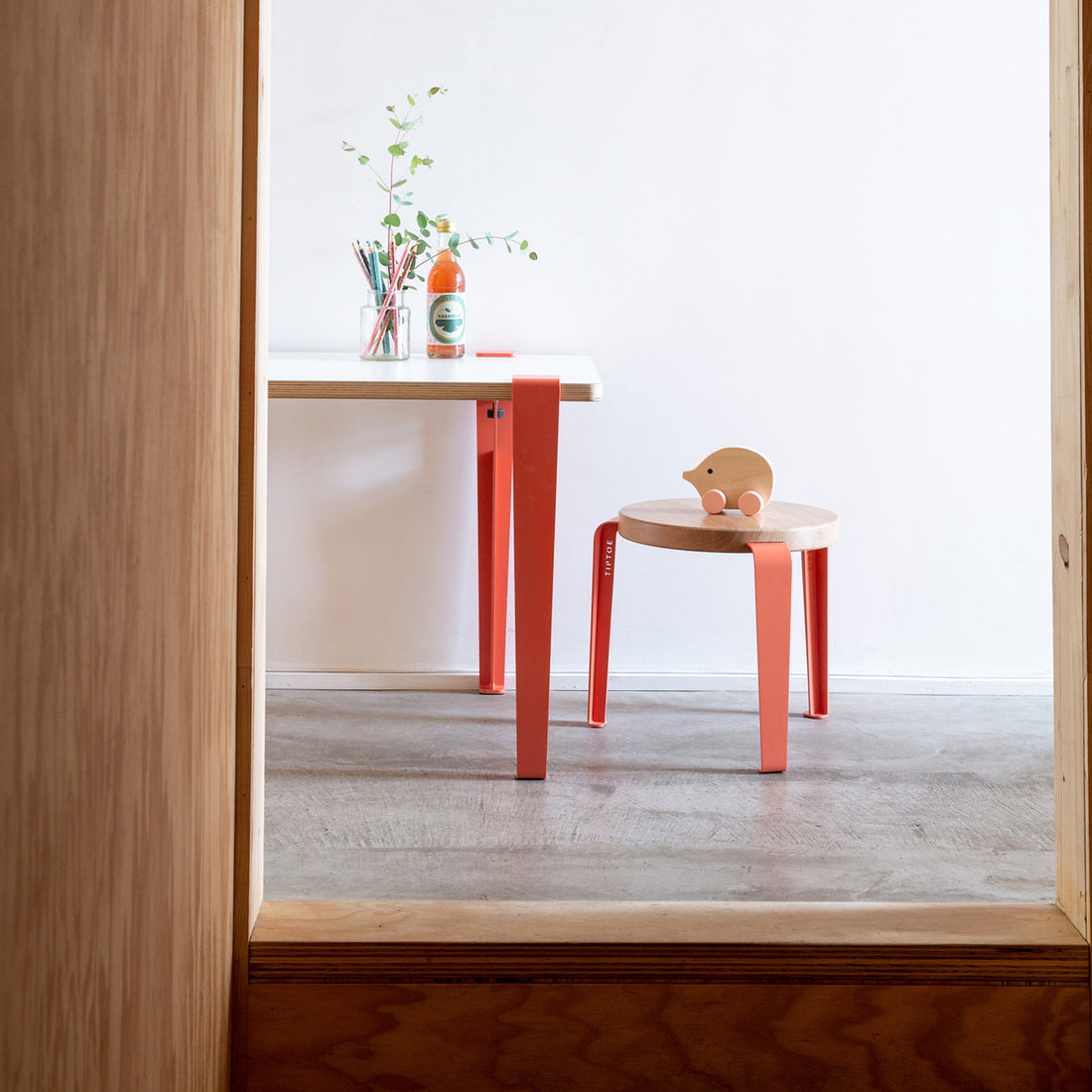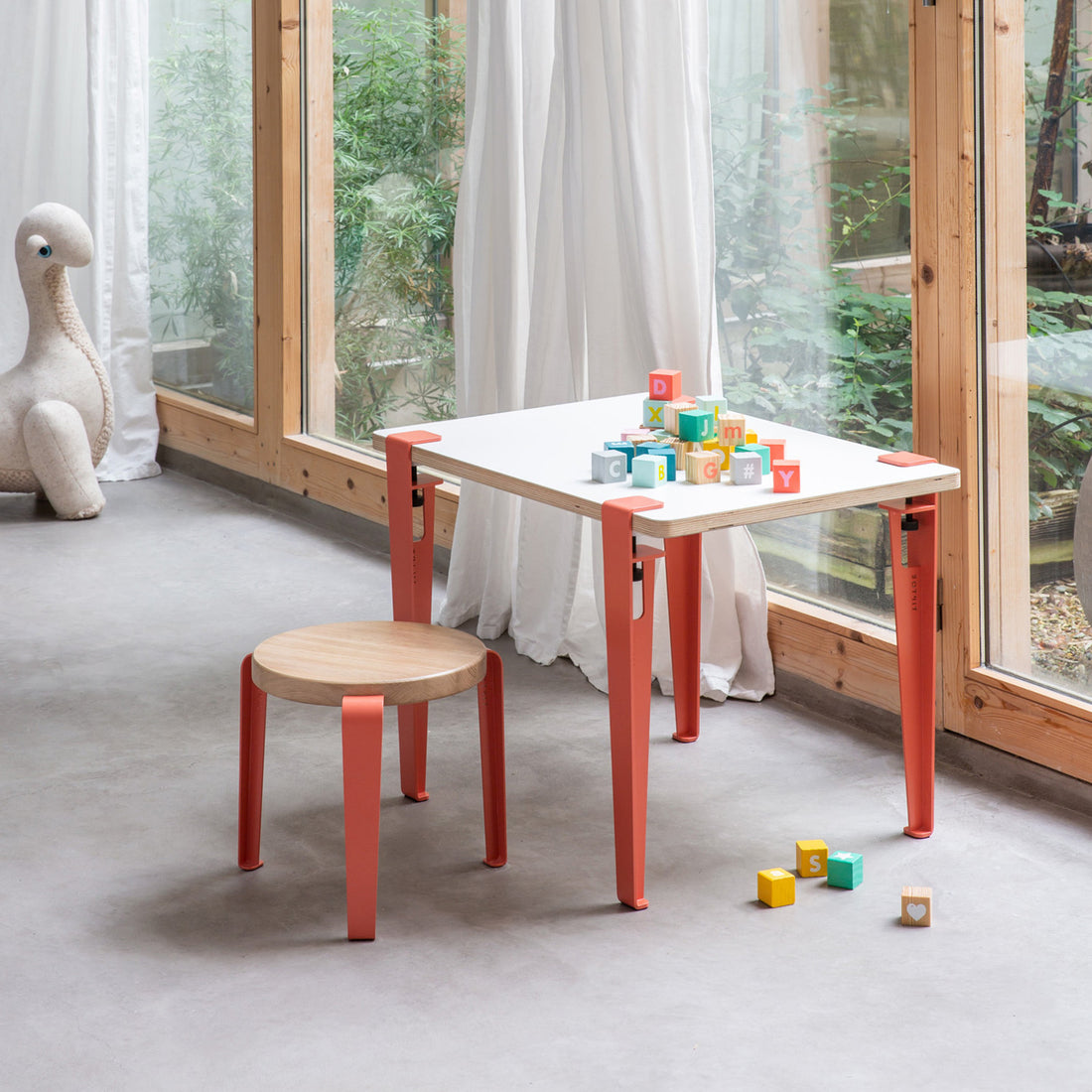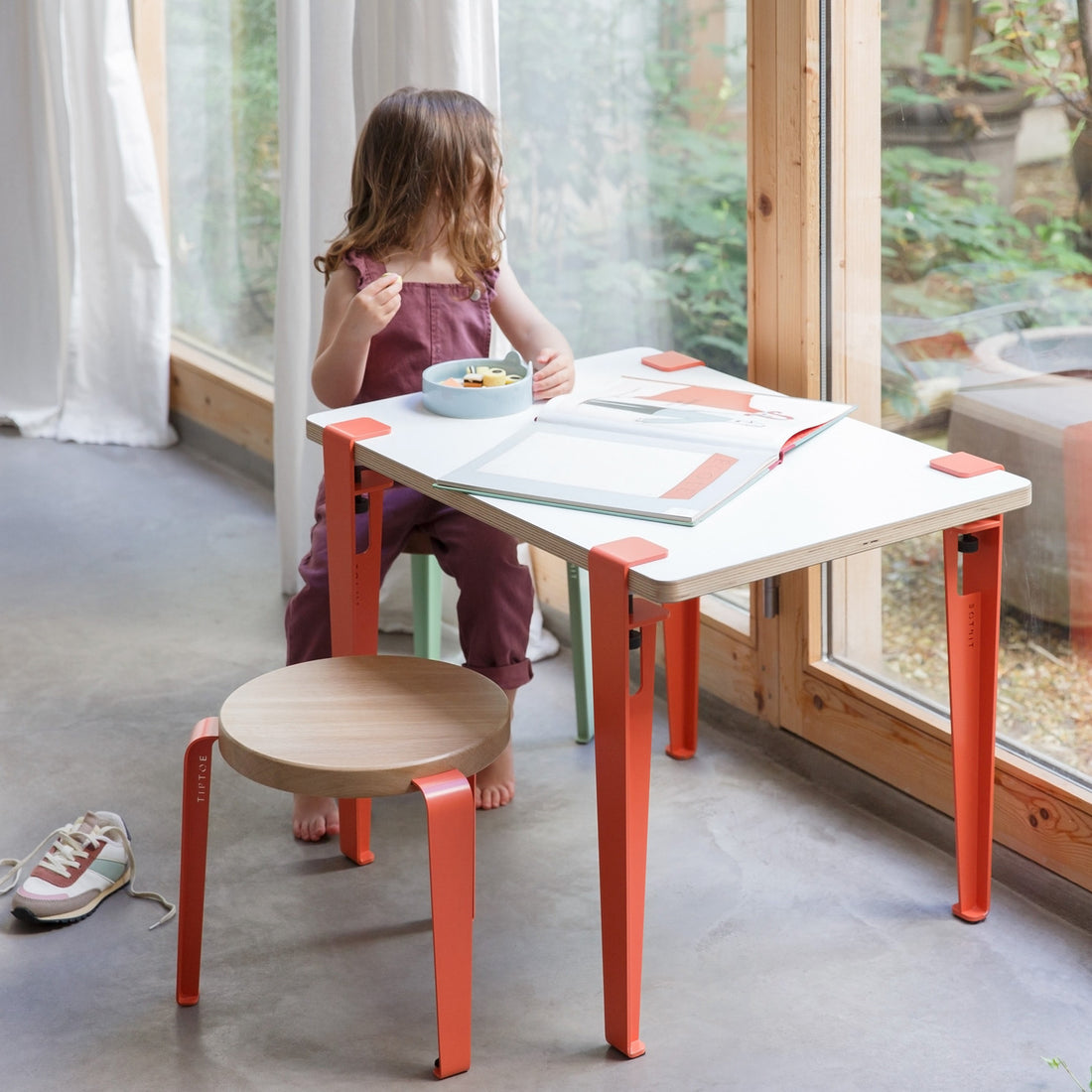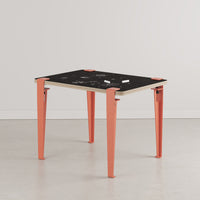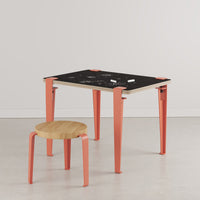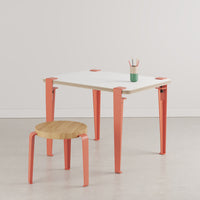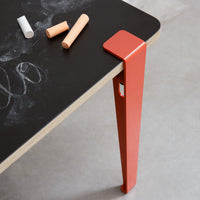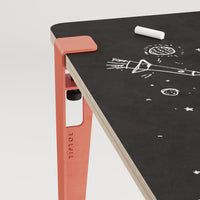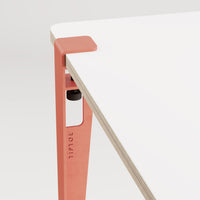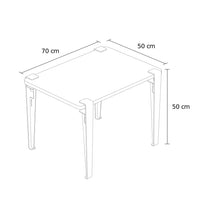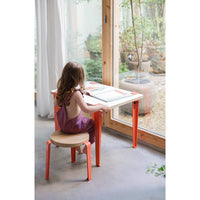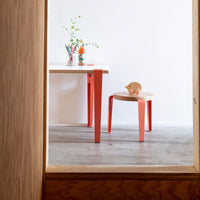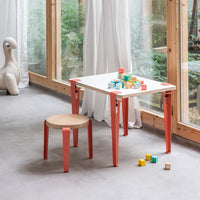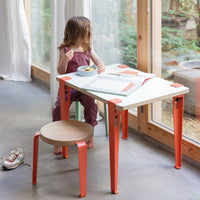 TIPTOE
TIPTOE KIDS Desk - Vice Versa Blackboard & White Tabletop with Legs - Flamingo Pink - 70x50cm
Kids desk 3 to 6 years old
Vice Versa blackboard and white tabletop
Dimensions : 70 x 50 cm
Robust and easy-to-maintain materials
The reversible KIDS desk Vice Versa.
The TIPTOE range continues to grow with our new desk for kids and the MINI LOU stool! The Vice Versa slate desk is reversible: one side in black slate, the other in white tabletop. Functional and timeless, it's perfect for children aged 3 to 6 years old.
Like all other TIPTOE ranges, the KIDS collection is made in Europe with noble, solid, and durable materials. And of course, the maintenance of these little desks is quick and easy!
A reversible blackboard kids' desk.
For this range of children's furniture, we have selected strong and cheerful colours, perfectly adapted to their universe. This collection can blend in perfectly in your child's bedroom, but its modern and refined style also works in the living room. The masterful line and design, and its noble materials, make it a beautiful and timeless object and is the result of real manufacturing know-how.
The KIDS desk and the MINI LOU stool are functional, solid, and durable objects. Thanks to the blackboard of the Vice Versa desk, your child can write on it, and of course, it is easy to maintain! If you want a classic desk, you can use the white face.
A desk, but not only!
We also know how fast kids grow up so we have thought of everything! You can use the KIDS desk as a side table, at the end of a sofa, or even as a small coffee table at sofa height.
Eco-design and sustainability.
Durable materials and product lifecycle:
Like every TIPTOE product, we designed the Vice Versa desk while striving the have the least impact on the environment at each step of the product lifecycle.
Eco-certified wood comes from sustainably managed forests (PEFC certificate/07-31-60).
Table legs and support bars are made of steel: a material is known both for its resistance and high recyclability.
Very few components, all useful, robust, and easy to repair or replace if need be.
Flatpack delivery allows for lower environmental impact during storage and shipping. Our packaging is made of at least 80% recycled paper.
100% European manufacturing.
Since the very beginning, we chose to manufacture all our products in Europe along with partners known for their exceptional know-how and craftsmanship.
Our wooden tabletops are made in Croatia, the steel table legs are made in Bulgaria while all mechanical and assembly parts are made in our family factory based in France near Chamonix.
The final assembly of our products is carried out in a French "ESAT", a protected center whose mission is to promote and develop the social and work integration of persons with disabilities.
We strive to build long-term and positive relationships with every partner across Europe that we picked for their unique expertise.
Assembly? Child's play!
Technical details.
Package contents and dimensions:
One order of a KIDS Vice Versa desk is delivered with the following items:
1 reversible tabletop blackboard and white Vice Versa 70 x 50 cm, thickness 2,3 cm
4 table legs 50cm, colour of your choice
Total weight: 12 kg
Manufacture & Materials
The KIDS desk is 100% made in Europe with partners with exceptional know-how:
Croatia: Vice Versa tabletop blackboard and white face et stratifié blanc from sustainably managed forests that are PEFC certified (PEFC certificate/07-31-60)
Bulgaria: powder-coated steel table legs
France: mechanical parts and assembly elements
Care instructions:
The Vice Versa desk does not require any household cleaning products. Simple maintenance with a wet sponge and a soft cloth will suffice. Any stains should be quickly wiped away. Our powder-coated steel legs are designed to last and do not require special maintenance. If necessary, you can clean them with a microfiber cloth and clean water.
---
Delivery & Assembly Information:
Additional fee is required for delivery to remote areas and other outlying islands in Hong Kong (HK$200 or up, based on actual delivery address).
HK$100 per floor up to 8 floors for buildings without lift or product can only access through staircases.
Free Delivery is NOT applicable to this item.
Wall mounting service is not included in our assembly service.
Need help or need a quote for international delivery? Feel free to message us or email us.