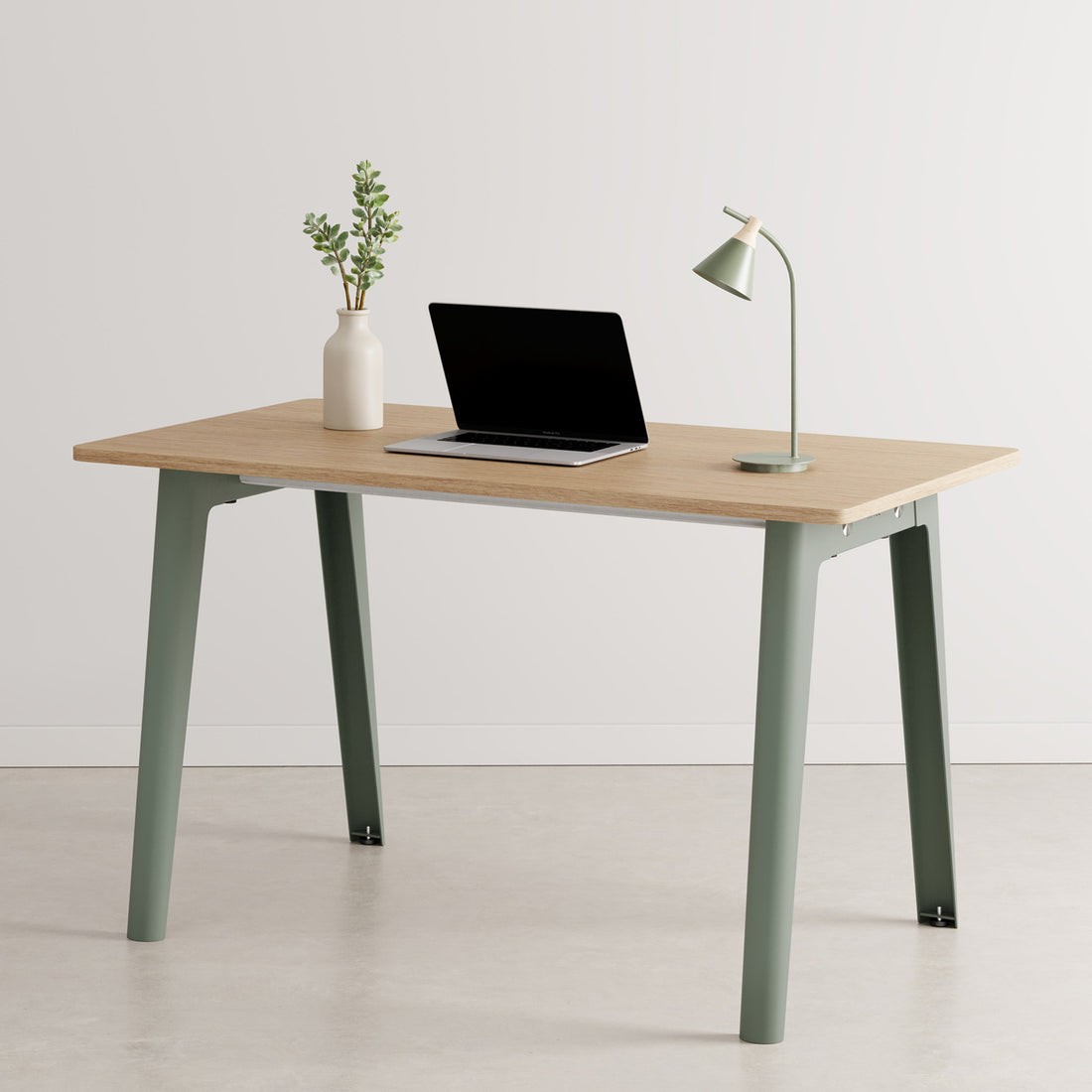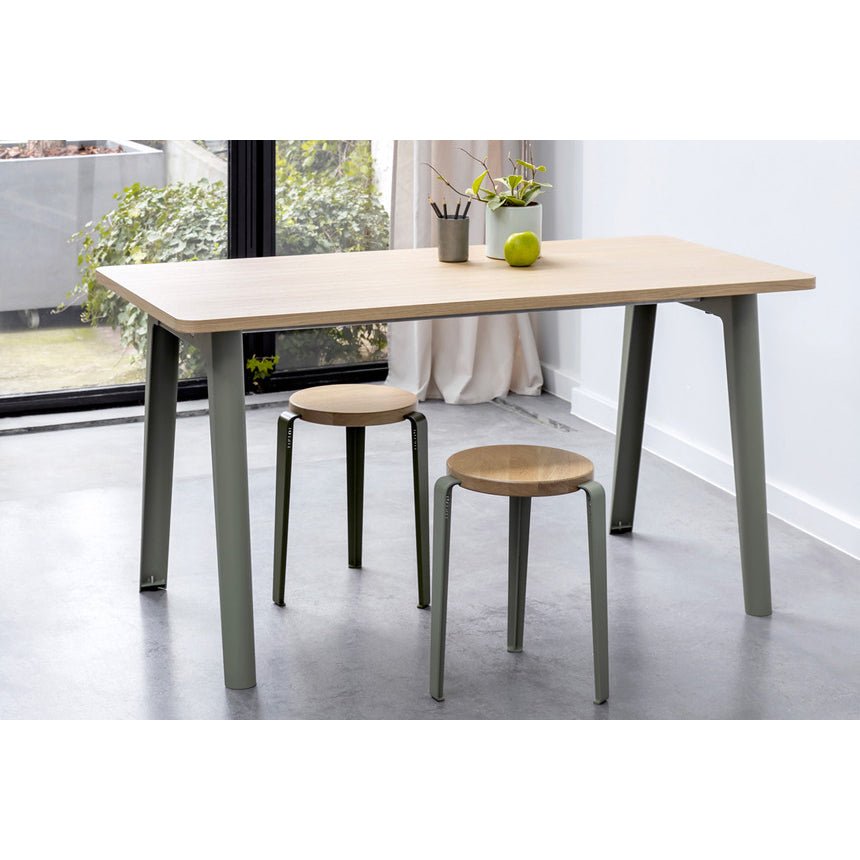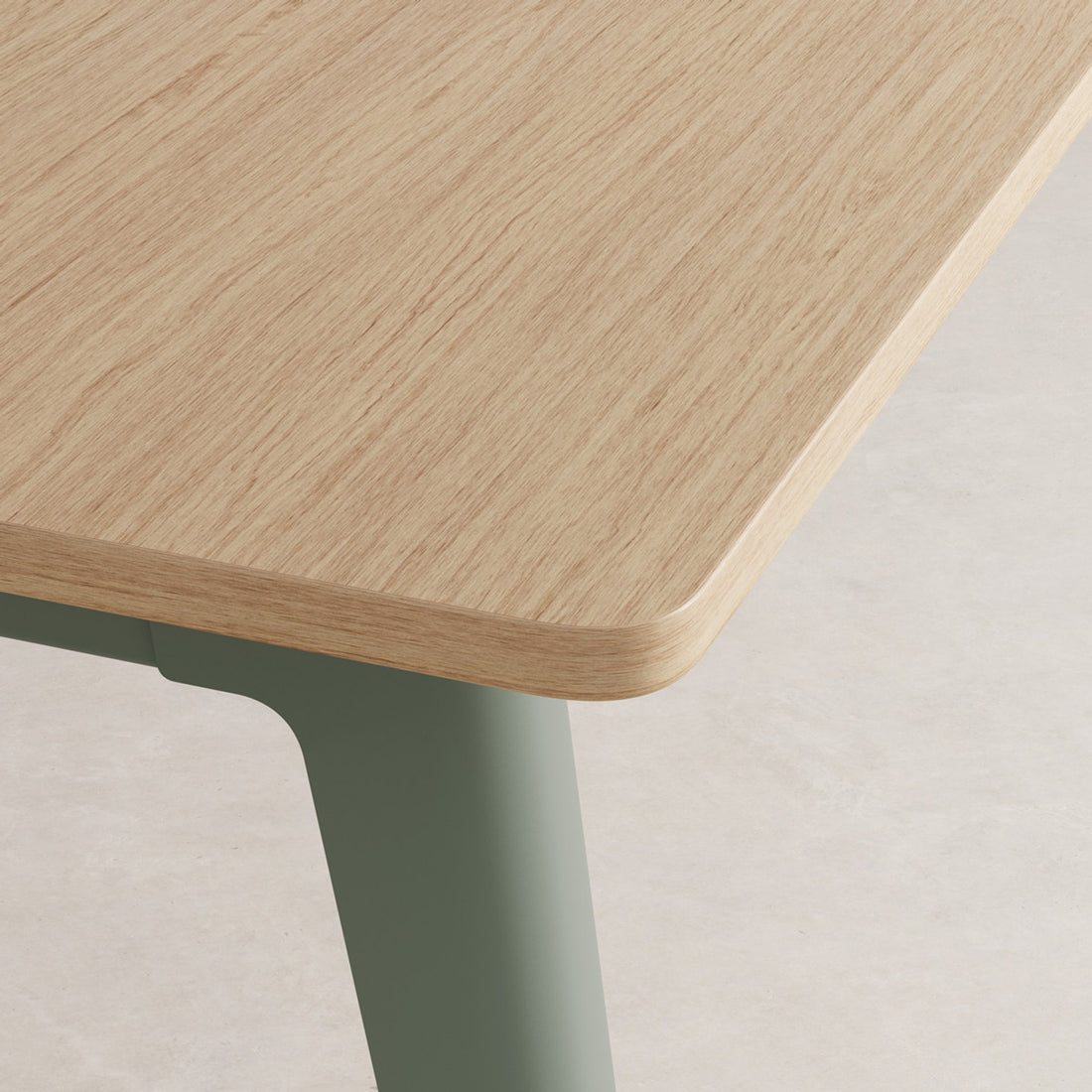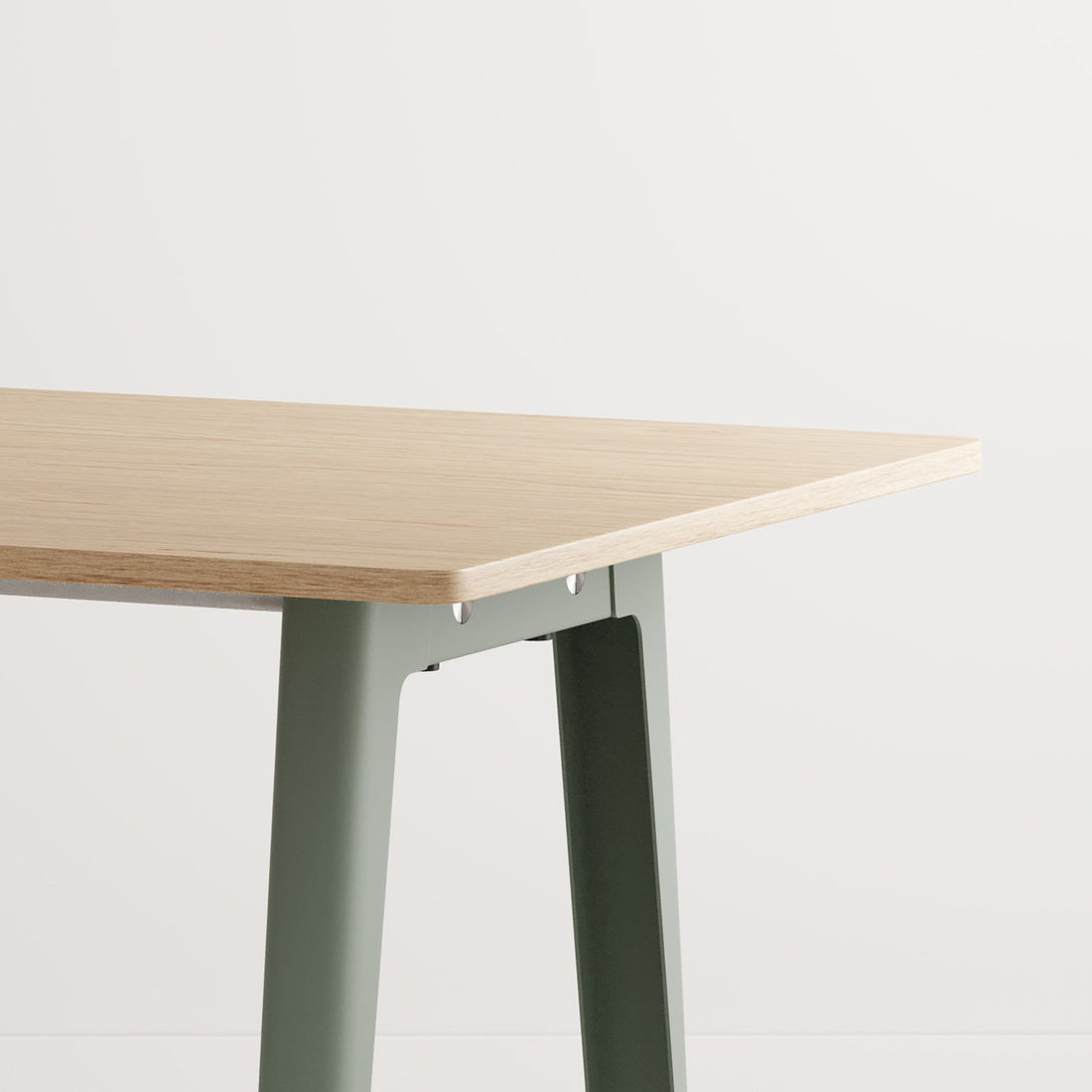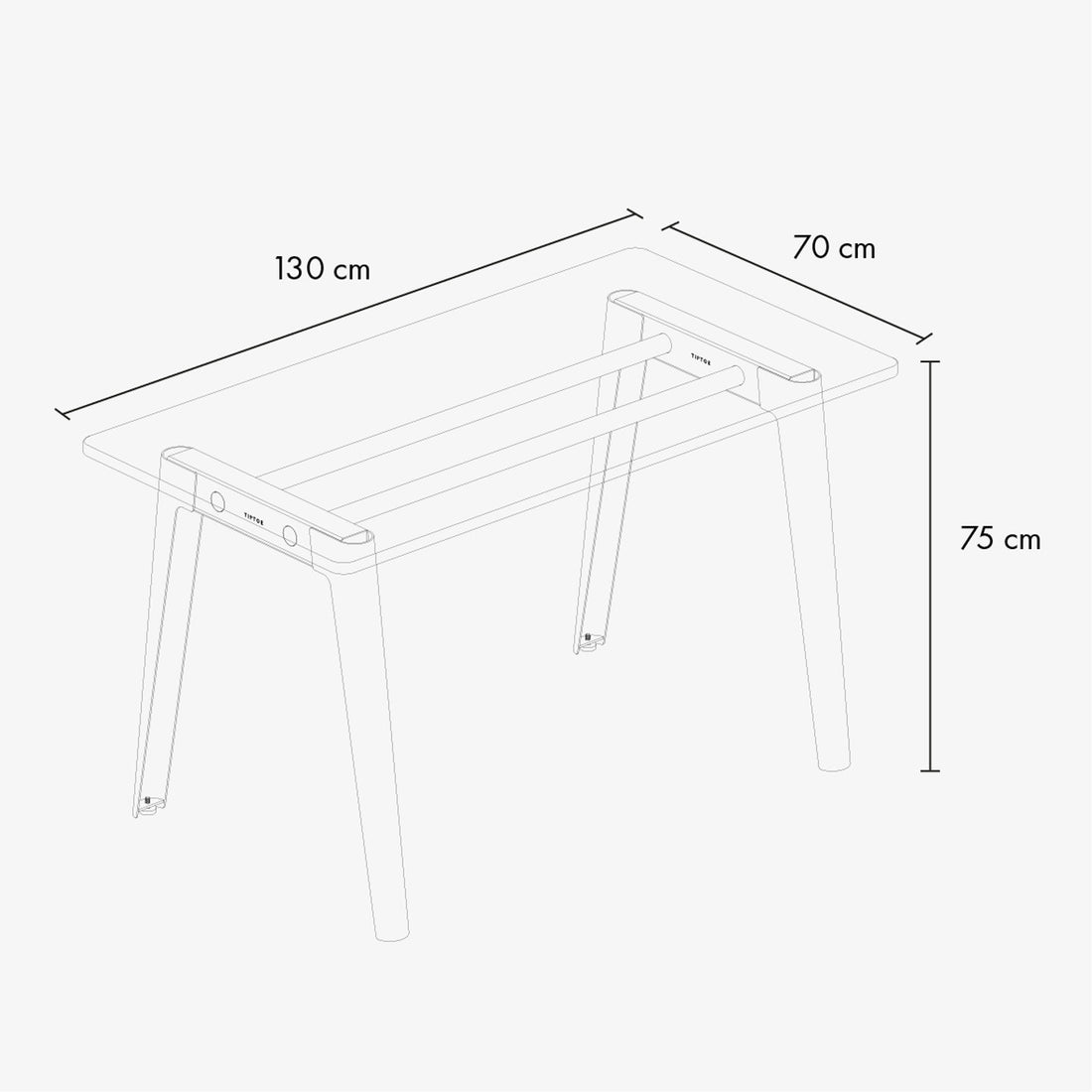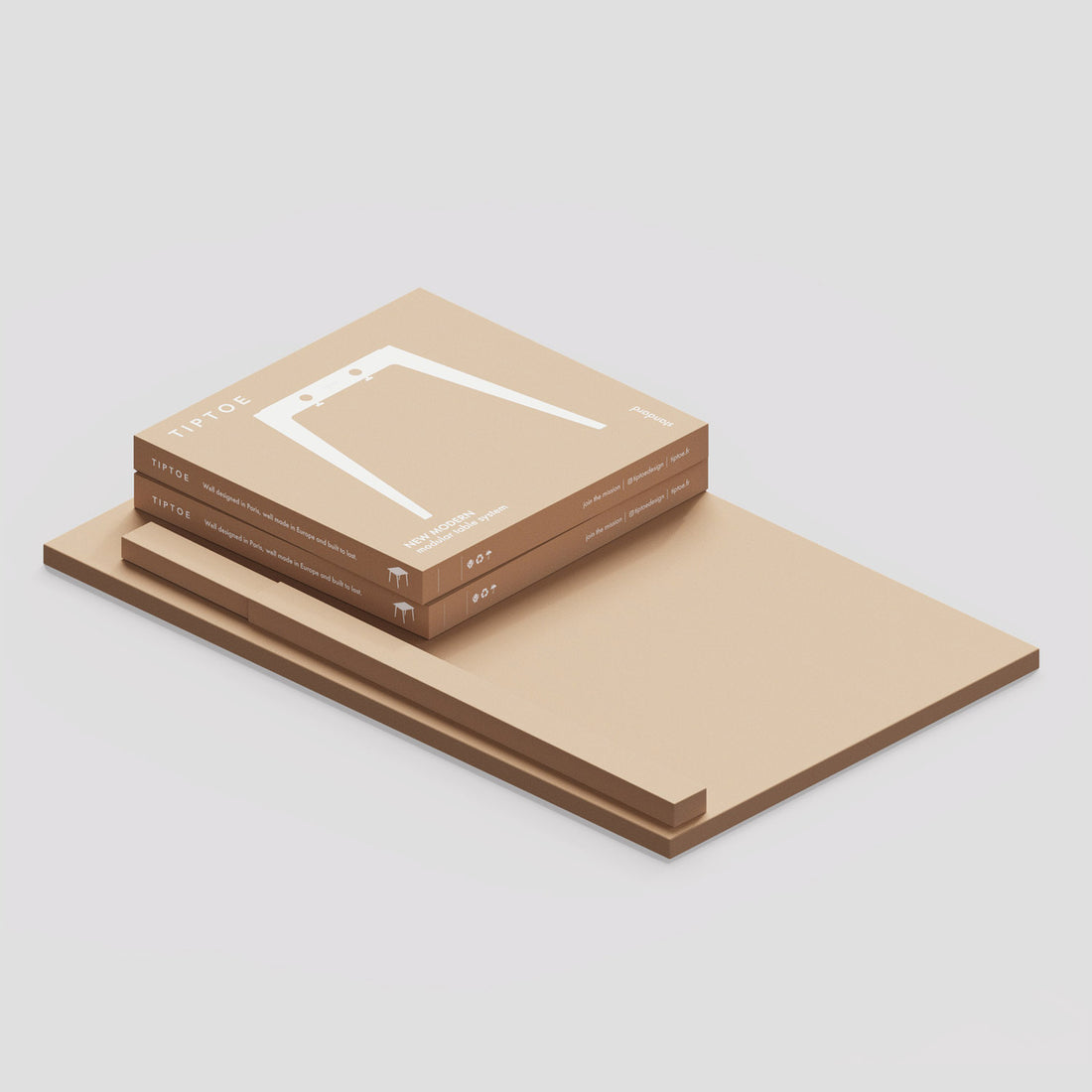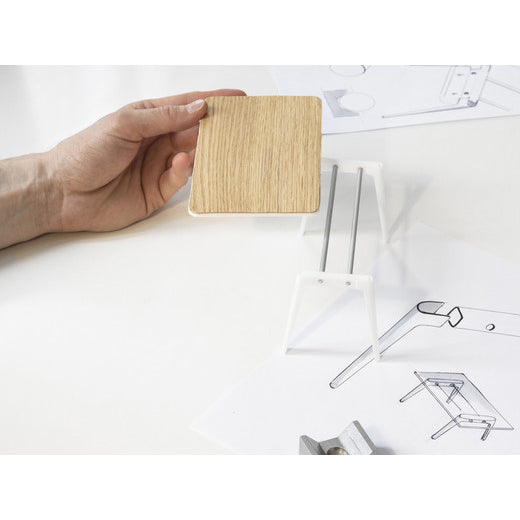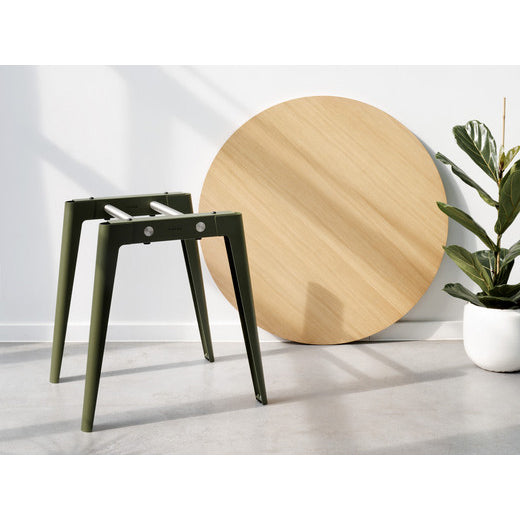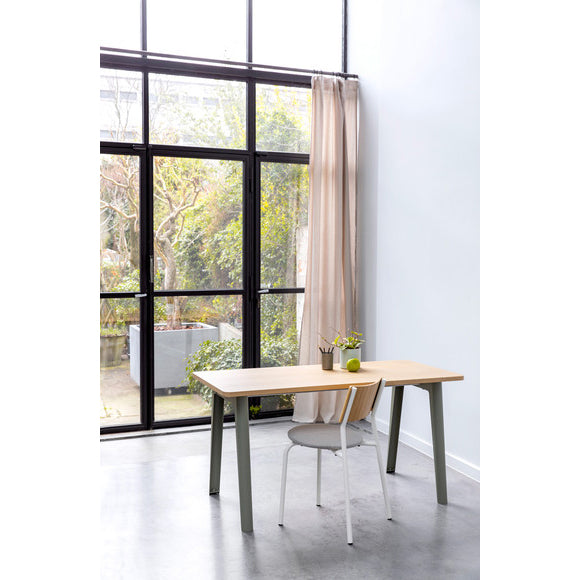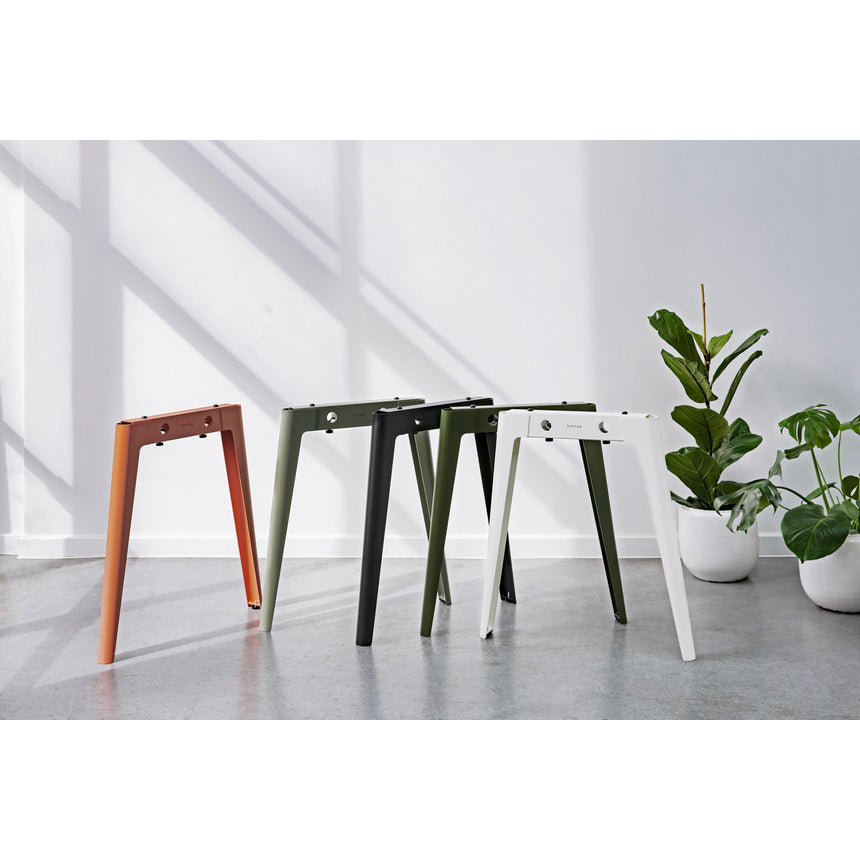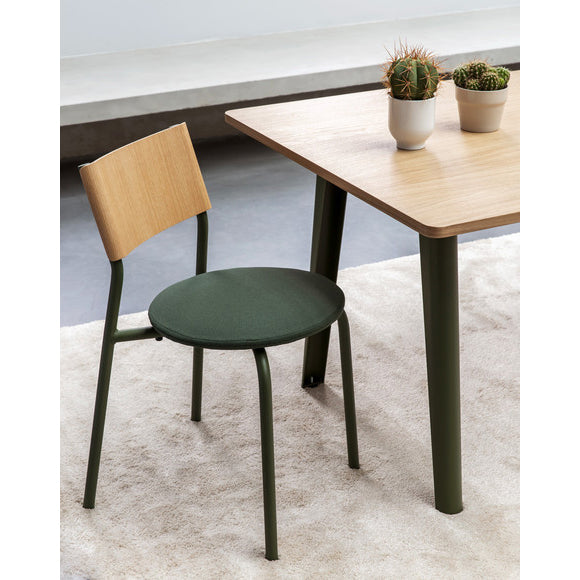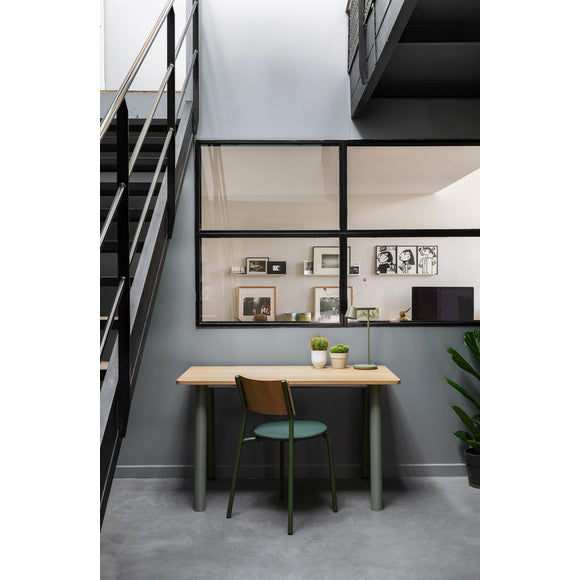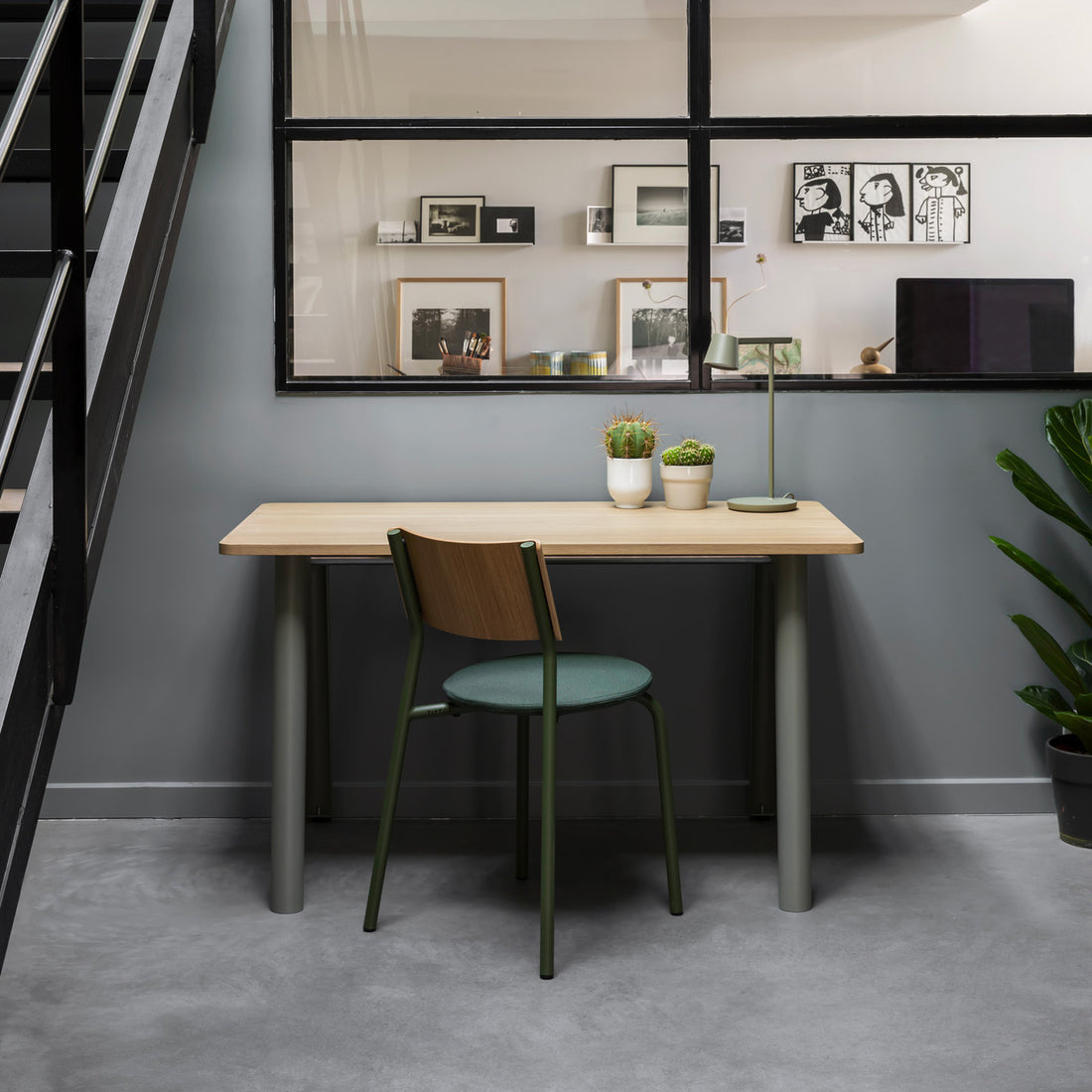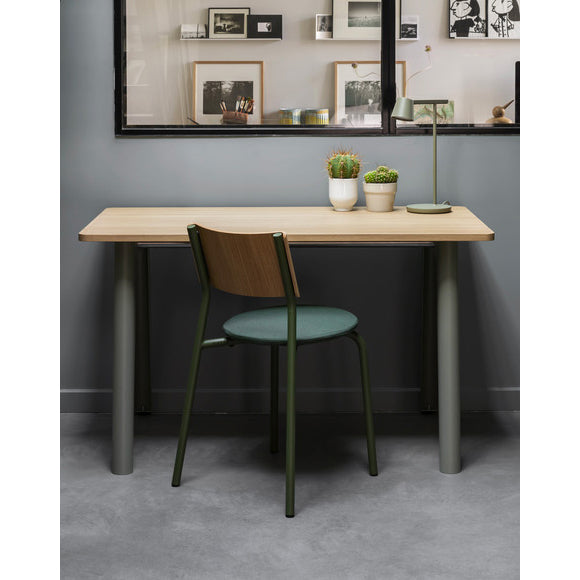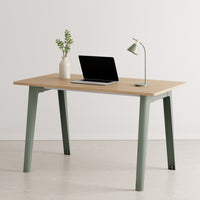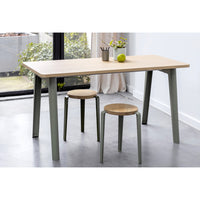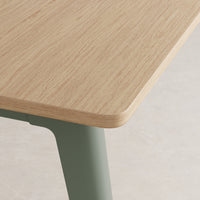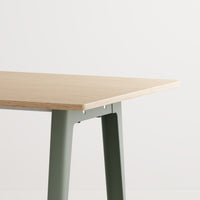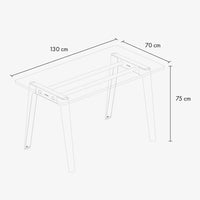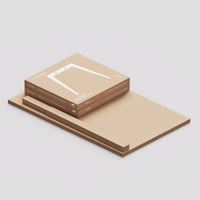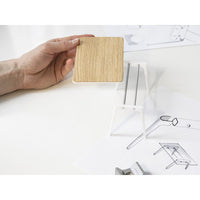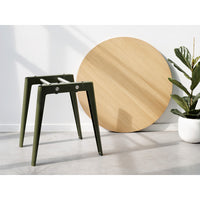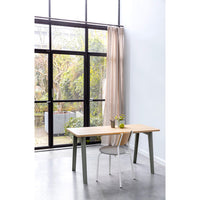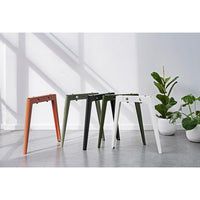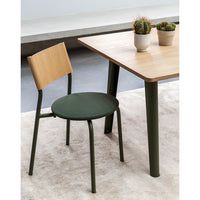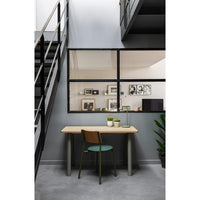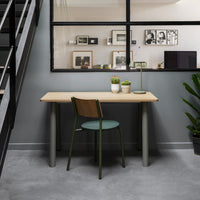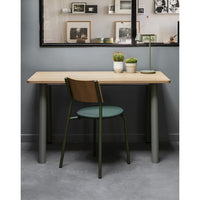 TIPTOE
TIPTOE NEW MODERN Desk - Eucalyptus Grey - 130x70cm
Desk available in 2 sizes
Oak veneer solid wood table top
Powder-coated steel legs
Sustainable materials 100% made in Europe
The NEW MODERN desk is in eco-certified wood.
The NEW MODERN desk in eco-certified wood is your ideal home office partner and is available in 2 sizes.
The NEW MODERN table system completes the classic TIPTOE table range by allowing for larger formats (up to 220cm / 86.6 inches), new shapes (the round table), and also for the use of recycled plastic tabletops (whose lower thickness and relative flexibility are not compatible with the TIPTOE 75cm table legs).
The NEW MODERN table system.
A NEW MODERN table is composed of 2 steel table legs connected together with 2 support bars in stainless steel. The tabletop goes on top of the structure and is screwed to it from below (for larger tables, a crossbar will be placed in the middle of the tabletop for extra support).
NEW MODERN stems from more than a year of hard work and rigorous testing resulting in one-of-a-kind a modular table system. NEW MODERN combines high functionality and efficient manufacturing while being particularly long-lasting and durable.
The quality of the NEW MODERN system's design allows for a wide variety of shapes and sizes (from individual desks to XL dining tables to round kitchen tables) and tabletops both in eco-certified wood and recycled plastic.
Eco-design and sustainability:
Durable materials and product lifecycle
We designed the NEW MODERN table system while striving the have the least impact on the environment at each step of the product lifecycle.
Eco-certified wood comes from sustainably managed forests (PEFC certificate/07-31-60). Our tabletops have a core in solid pinewood veneered with natural oakwood and we use water-based varnishes.
Table legs and support bars are made of steel: a material is known both for its resistance and high recyclability.
Very few components, all useful, robust, and easy to repair or to replace if need be.
Flatpack delivery for lower environmental impact during storage and shipping. Packaging is made of at least 80% recycled paper.
100% European manufacturing.
Since the very beginning, we chose to manufacture all our products in Europe along with partners known for their exceptional know-how and craftsmanship.
Our NEW MODERN wooden tabletops are made in Poland, the steel table legs are made in Bulgaria and all mechanical and assembly parts are made in our family factory based in France near Chamonix.
The final assembly of our products is carried out in a French "ESAT", a protected center whose mission is to promote and develop the social and work integration of persons with disabilities.
We strive to build long-term and positive relationships with every partner across Europe that we picked for their unique expertise.
Our designers' job: combine function, esthetics, and sustainability.
The name NEW MODERN is a tribute to the "Modern" movement that profoundly marked the history of architecture and furniture design (mainly from the 50's to the '80s) with the making of minimal, beautiful, highly functional, and long-lasting furniture.
Since 2015, we have been inspired by this philosophy to design functional, adaptable, and minimalistic furniture while adding an essential component to today's challenges: the sustainability of products and materials.
Through numerous iterations and solving multiple complexities, our in-house design team conceived a system combining elegant simplicity, honest design, and remarkable sturdiness.
---
Delivery & Assembly Information:
Additional fee is required for delivery to remote areas and other outlying islands in Hong Kong (HK$200 or up, based on actual delivery address).
HK$100 per floor up to 8 floors for buildings without lift or product can only access through staircases.
Free Delivery is NOT applicable to this item.
Wall mounting service is not included in our assembly service.
Need help or need a quote for international delivery? Feel free to message us or email us.