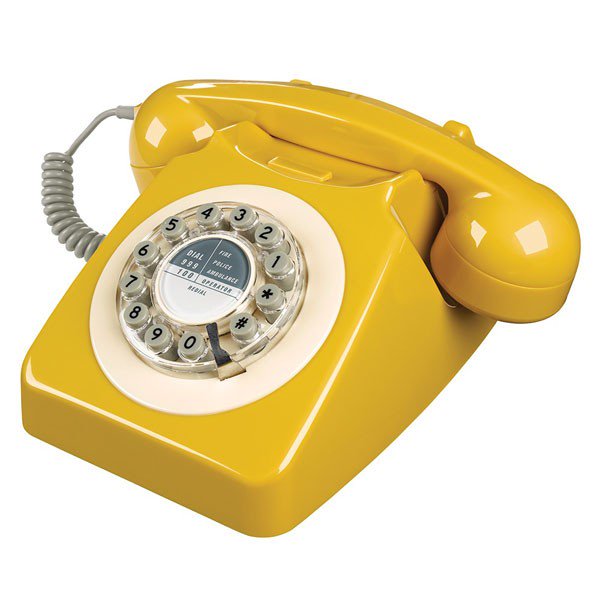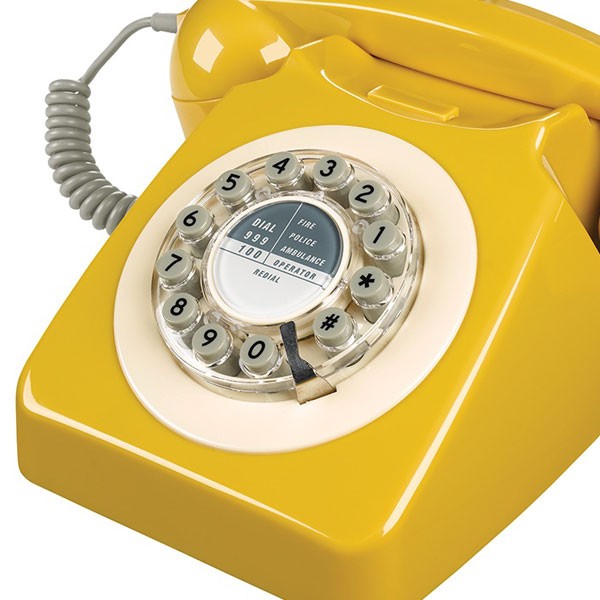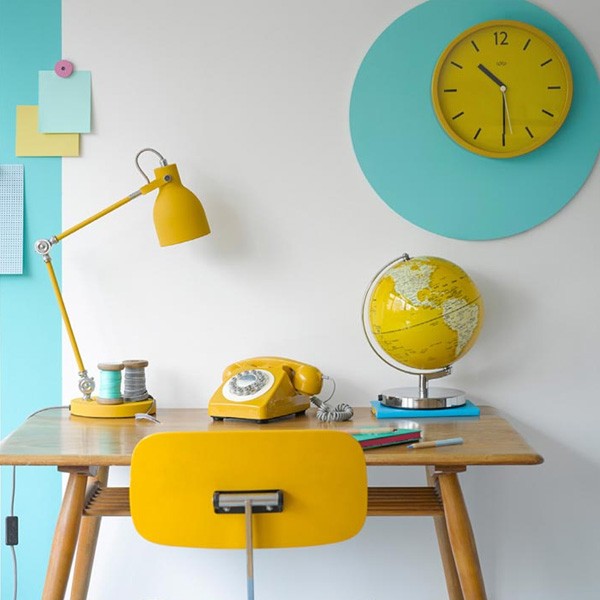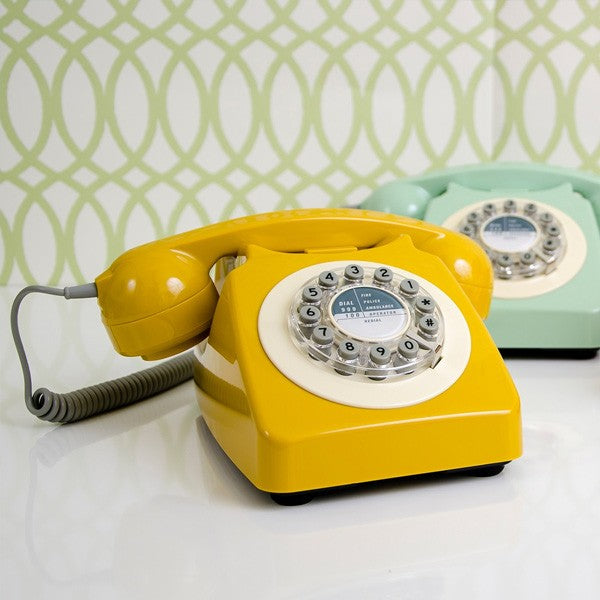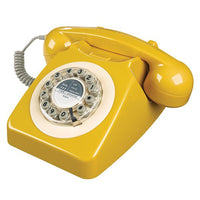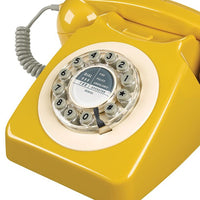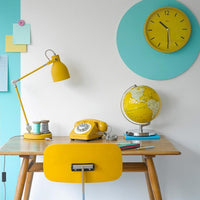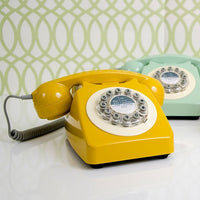 Show your love for traditional English grub with the Wild and Wolf 746 phone in English Mustard! This artful designer yellow telephone is sure to brighten up a dull corner or complete that 60s-esque kitchen. A classic 1960s design updated for the 21st century by Wolf & Wild, this colourful phone has replaced the old rotary dial for modern buttons but lost none of its unmistakable charm in the translation.
Made from injection moulded plastic, the sleek curves of the Wild & Wolf English mustard phone make the 1960s styling a joy to look at as well resilient. The truly iconic design of this mustard coloured phone is a triumph of form and function, whether you use it as a desk phone in your office or pop it on a phone table at home this eye-catching piece of design is bound to impress
Make this gorgeous and useful phone a talking point in your home or alternatively it makes a beautiful gift for someone with an eye for retro design.
This phone is available in even more colours, as shown below!
Material: Injection moulded plastic
Dimensions: 18.5cm x 27.5cm x 16.5cm
Authentic 1960's styling
Push button dialling
Redial button
Plugs into standard phone socket